Center Resident Collections Fellow
The Cranbrook Center for Collections and Research Resident Collections Fellow is a unique opportunity for an emerging museum or historic house curator with a passion for decorative arts and architecture history to play a leading role in the preservation and interpretation of Cranbrook's diverse historic collections and built environment. This post-graduate fellowship, which provides a professional bridge to long-term curatorial careers, includes a modest apartment on Cranbrook's campus.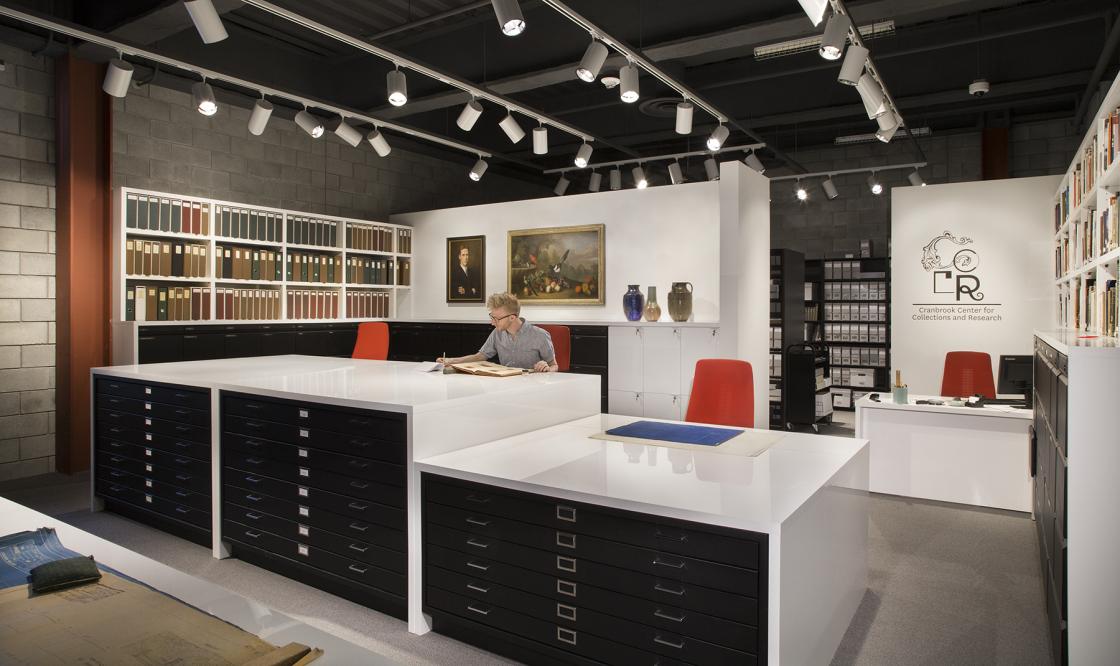 Reporting directly to the Center's Director, and working collaboratively with the staff of the Center (including the Archives), as well as those of Cranbrook's Art Museum, Institute of Science, and Schools, the Center Collections Fellow researches collections and assists with the development of their documentation, accessioning, storage, care, conservation, and inventory, as well as their display and interpretation within the context of Cranbrook House, Saarinen House, the Frank Lloyd Wright-designed Smith House, and small campus-wide exhibitions. They develop and organize collections-based educational programs for Cranbrook Schools and develop lectures and tours for regional audiences, such as the Center's popular Day Away bus tours. They also assist visiting researchers, develop the representation of the Center's collections and programs on the Center's website and through the Center's blog ("Cranbrook Kitchen Sink"), and provide private tours of the campus, including Cranbrook House, Saarinen House, and Smith House.
Collections Fellows typically hold an M.A. in decorative arts, art history, architecture history, material culture, or a related field, with an emphasis on late 19th- through mid-20th-century art and architecture and a specialty/interest in decorative arts and design. They have experience in object-based research and interpretation skills, as well as outstanding speaking, writing, editing, and computer skills (including the ability to develop and execute virtual programs). They often have previous curatorial experience or internships. In addition to the position's salary, a modest on-campus apartment is part of the benefits (no pets or smoking permitted).
In the Fall of 2020, the Center received the Decorative Arts Trust's prestigious Curatorial Internship Grant, which will fund the position for two years.  The Center's 2021-2023 Decorative Arts Trust Marie Zimmermann Resident Collections Fellow, sponsored for the Decorative Arts Trust by Marie Zimmermann, will focus primarily on researching the decorative arts collection housed in Smith House. Developed between 1950 and 1984 by the home's builders and owners, school teachers Sara and Melvyn Smith, the collection includes the original Frank Lloyd Wright-designed furniture and a broad collection of midcentury modern textiles, studio glass and woodworking, ceramics, and housewares. Many of the objects were created by artists associated with Cranbrook Academy of Art, including Paul Evans, Maija Grotell, Glen Michaels, Marshall Fredericks, and others. Research will culminate in a comprehensive inventory and contextual essay written by the Fellow for the Center's planned monograph on Smith House. This work will be enriched by the Fellow's continuation and development of a Smith House oral history program, formal accessioning of the objects associated with the house, and presentation of the objects on the Center's website.
The 2021-2023 Decorative Arts Trust Marie Zimmermann Resident Collections Fellow also will be involved in several other major Center projects, including the development of plans to restore and expand a 1925 Albert Kahn-designed home on Cranbrook's campus into the new home of the Center and Archives, as well as the ongoing rehabilitation of Cranbrook's 1915 Japanese Garden.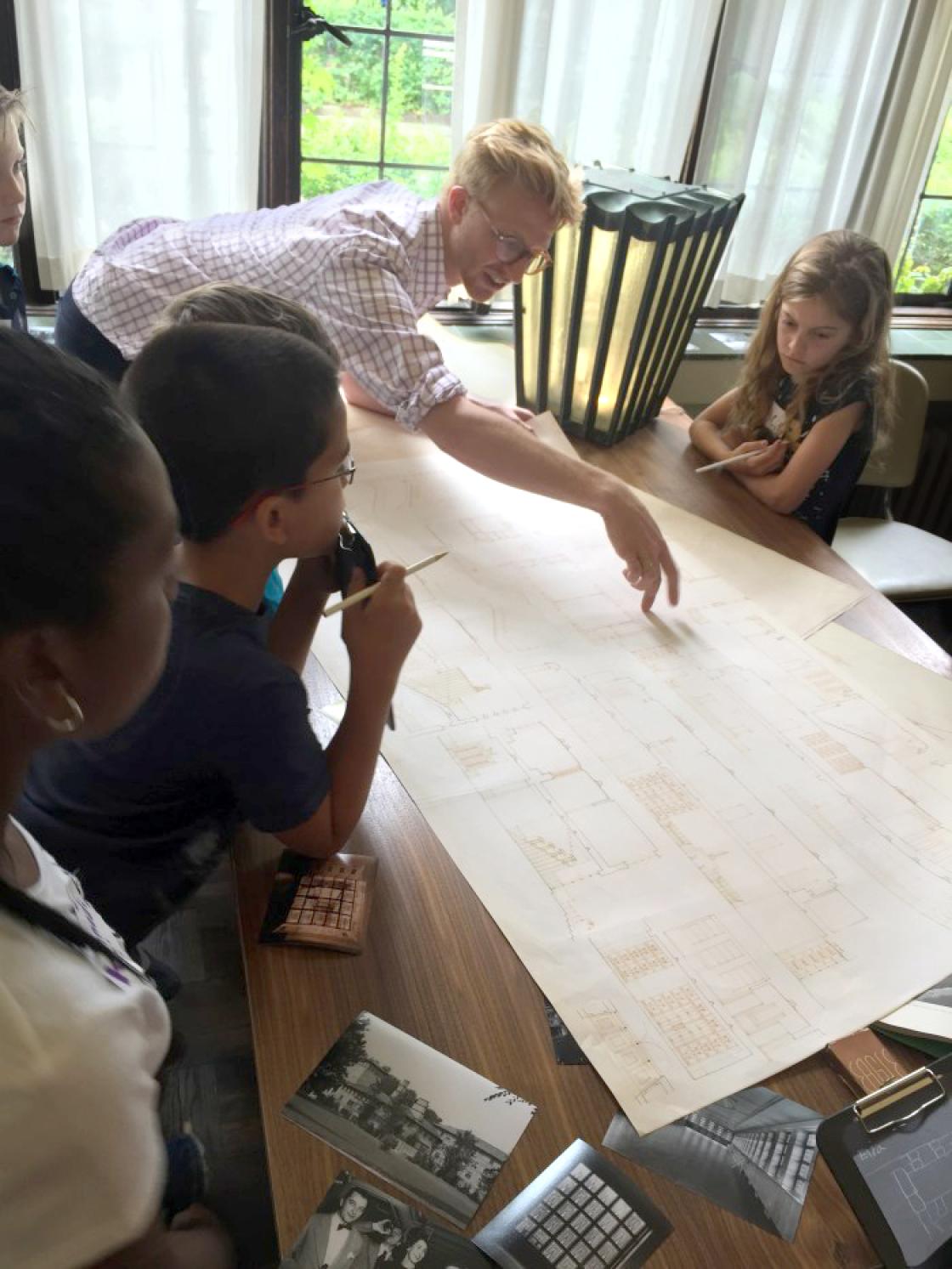 More information on the 2021-2023 Decorative Arts Trust Marie Zimmermann Resident Collections Fellow, including the application process, is available by downloading the position's flyer. If you have additional questions, please email the Center's Director, Gregory Wittkopp, at GWittkopp@cranbrook.edu.
past center collections fellows
Kevin Adkisson (2016 – 2019)
Associate Curator, Cranbrook Center for Collections and Research
Cranbrook Educational Community, Bloomfield Hills, Michigan
Stefanie Kae Dlugosz-Acton (2014 – 2016)
Director, CVAD Galleries
College of Visual Arts and Design, University of North Texas, Denton
Shoshana Resnikoff (2012 – 2014)
Curator, The Wolfsonian—FIU
Florida International University, Miami Beach, Florida
Deirdre Hennebury, Ph.D. (2011 – 2012)
Associate Director, Museum Studies Program
Rackham Graduate School, University of Michigan, Ann Arbor
Banner photo by Colton Graub, CK'13
Page photos by PD Rearick