Laura MacNewman
Archives Assistant
Cranbrook Archives, Cranbrook Center for Collections and Research
lmacnewman@cranbrook.edu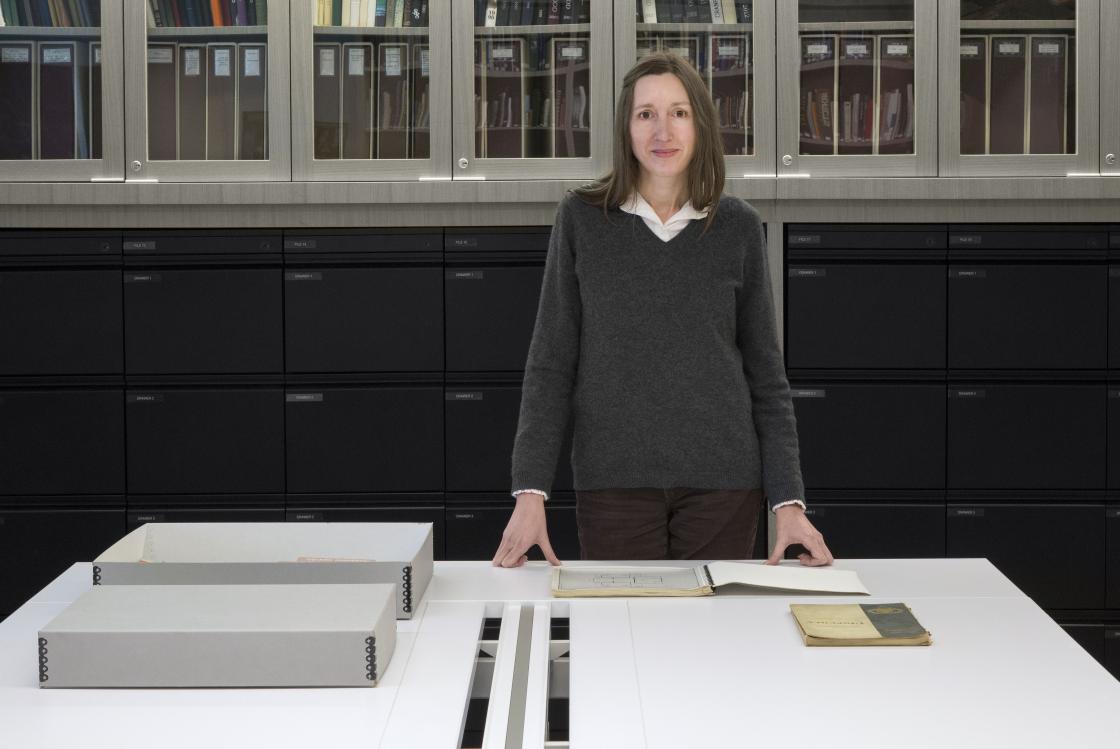 Laura MacNewman is an Associate Archivist at Cranbrook Archives, which she joined as a volunteer in 2012. She is involved in processing manuscript collections, digitization projects, and cataloguing architectural drawings. Laura has an undergraduate degree in Law and Society from the University of Exeter (UK) and a Master's degree in Sociology from Wayne State University. She has an employment background in administration in legal and health services environments. After deciding to pursue a career change, she has gained a Postgraduate Diploma in Archive Administration and is completing an MA in Archives Administration with Aberystwyth University in Wales. She has an interest in collection development and description, and digitization of analog sources to promote access to archives.
PHOTO CREDITS
All photographs by P.D. Rearick, CAA '10.