The Revenge of Analog: Real Things and Why They Matter
INAUGURAL BAUDER LECTURE
Sunday, April 9, 2017, 3:00 p.m.
Cranbrook Schools Performing Arts Center
The Lecture was followed by a Reception and Book Signing in Page Hall Common Room
Admission was Free 
We live, work, and sell in a world of real things, argued David Sax—even amidst the so-called digital age. In his 2016 book, The Revenge of Analog: Real Things and Why They Matter (a New York Times choice for "Critics' Top Books of 2016"), Sax explained how the return of tangible products and processes—think vinyl, Polaroids, Moleskine notebooks, brick and mortar retailers, and more—are proving best for business by giving us exactly what digital cannot: tactility, authenticity, and soul. It is a story that not only impacts what we buy and sell, but why museums and archives preserve and conserve the objects and buildings—the real things—that are central to their missions.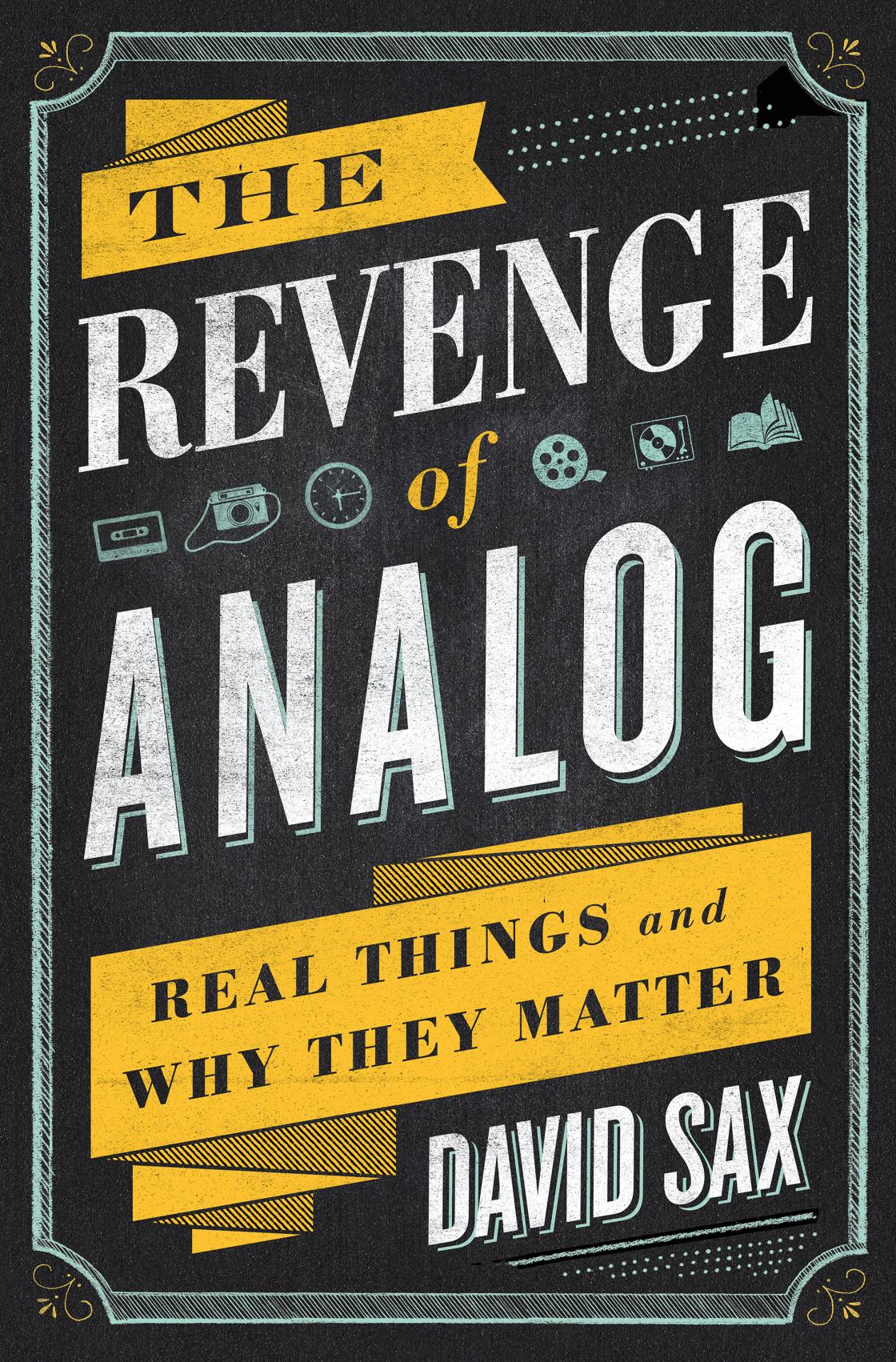 This lecture launched the Center's Lillian and Donald Bauder Lecture Series. Established in 2016 through a generous gift from Cranbrook President Emeritus Dr. Lillian Bauder, this endowed lecture series allows the Center to bring to campus a speaker of national significance whose work intersects with the history of Cranbrook and its legacy for future generations. A visionary leader, Dr. Bauder served as Cranbrook's President and Chief Executive Officer from 1983 to 1996, a period during which she not only developed Cranbrook's first community-wide strategic plans, but also created a master plan that ultimately led to the building of the Vlasic Early Childhood Center, the Williams Natatorium, the Academy of Art's New Studios Building, and the expansion of the Institute of Science. In 1996, Dr. Bauder became Vice President of Masco Corporation, a position she held until she retired in 2007. A 2014 recipient of Cranbrook's prestigious Founders Award, Dr. Bauder and her husband Donald Bauder now reside in Columbia, Maryland.
About the Author
A sophisticated analyst of major consumer shifts, David Sax also is the author of two other fascinating accounts of pop culture and business. In The Tastemakers: Why We're Crazy for Cupcakes but Fed Up with Fondue, Sax argues that food trends are not only a collection of photos on Instagram—they have an everlasting effect on our culture, workforce, economy, health, and day-to-day lives. His previous book, Save the Deli: In Search of Perfect Pastrami, Crusty Rye, and the Heart of Jewish Delicatessen, won the James Beard Award for Writing and Literature. Sax's other writing appears regularly in the New York Times, Bloomberg Businessweek, the New Yorker's business blog, and the LA Times, and he is a regular feature on CBC Radio and NPR.
Additional Information
The Cranbrook Schools Performing Arts Center (PAC) and its adjacent parking lot is located at 550 Lone Pine Road at the northeast corner of Orchard Ridge Road. The Reception and Book Signing took place in the Page Hall Common Room, a short walk from the PAC in the middle of the Cranbrook Campus Quadrangle. Signed copies of David Sax's book remain available for purchase through the Center. Visit the Center's Store to purchase a copy online.
Banner photo by P.D. Rearick, CAA '10