Ellen Warren Scripps Booth
1863 – 1948
Ellen Booth greatly influenced her husband George G. Booth and their cultural work at Cranbrook.
Ellen "Nellie" Warren Scripps was born on July 10, 1863, in Detroit, the eldest daughter of James Edmund Scripps (1835-1906) and Harriet Josephine Messinger (1838-1933). Hers was a prosperous newspaper family; her father owned the Detroit Evening News and had interests in many other newspapers. Ellen's life was one of refined upbringing in a prosperous atmosphere. As a young woman, Ellen acquired an interest in the history of art and architecture through family travels in Europe and through her father's art collecting efforts. She was well educated, graduating from Capitol Union High School in Detroit.  Ellen did editorial work for both the Evening News and the Detroit Tribune, which her father purchased in 1891.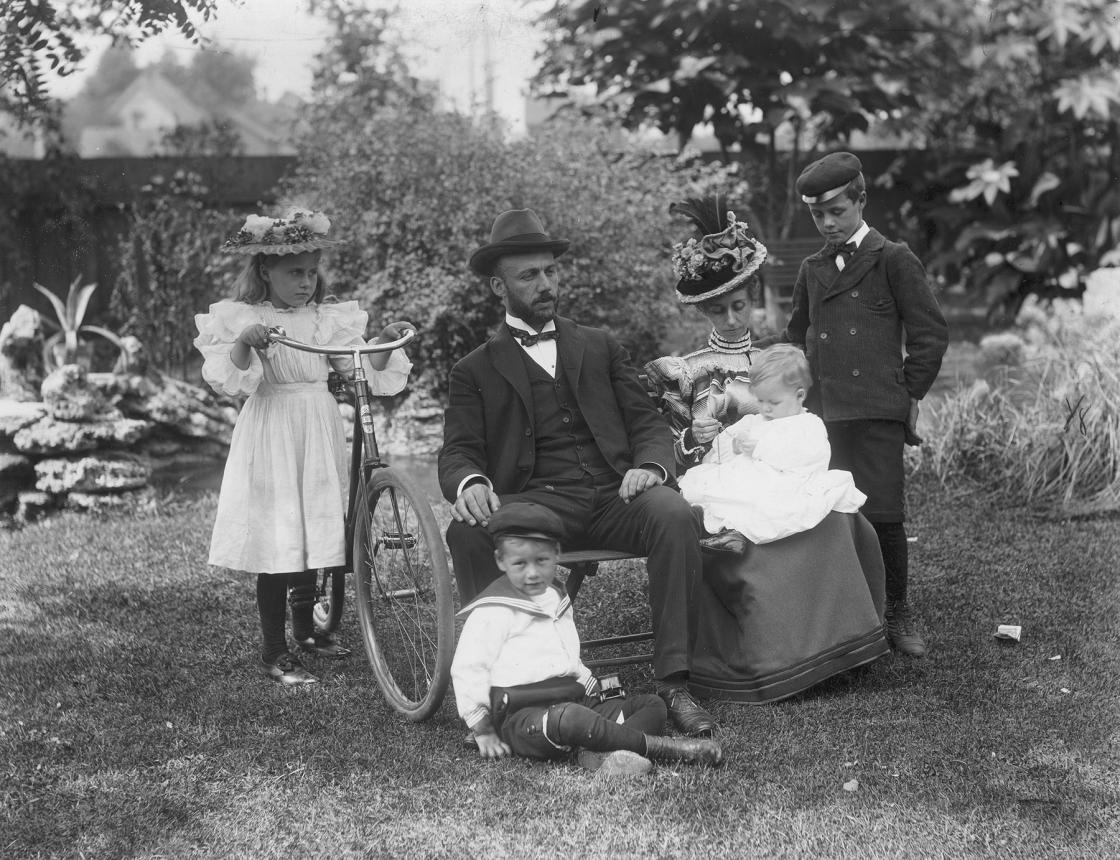 Ellen met George Gough Booth (1864-1949) in the parish of the Reformed Episcopal Church in Detroit.  They were married on June 1, 1887. Ellen was twenty-four; George was twenty-three. She was the mother of five children: James S. Booth (1888-1954), Grace E. Booth (1890-1978), Warren S. Booth (1894-1987), Henry S. Booth (1897-1988), and Florence L. Booth (1902-1983). For twenty years, Ellen and George raised their children on Trumbull Avenue in Detroit, across the street from her parents. On June 1, 1908, the Booth's twenty-first wedding anniversary, the family permanently moved north to Cranbrook, the 175-acre farm they had purchased in 1904.
Ellen was active in religious affairs from youth onward. As an adult, she supported many charitable and cultural organizations, including Michigan Children's Aid and Volunteers of America, the Episcopal City Mission, Young Women's Christian Association (YWCA), Detroit Institute of Arts, Hutzel Women's Hospital, American Red Cross, and Christ Church Cranbrook Building Fund.
Ellen's education in the history of fine arts enabled her to advise her husband in his purchases of art objects for their collection. She played an important though less publicized part in the building of Cranbrook. By nature shy and retiring, Ellen nevertheless greatly influenced her husband and their cultural work in Bloomfield Hills. The beauty of Christ Church Cranbrook and Kingswood School for Girls, in particular, owe much to her encouragement and generosity. She also served as a director of the Evening News Association, the holding company for the Detroit News.
Ellen Booth's gentle charm pervaded all aspects of life at Cranbrook. Although she was one of the wealthiest women in Michigan, her lifestyle was unpretentious and she was very considerate of those less fortunate. After her death on January 24, 1948, at the age of eighty-four, her personal account books revealed many hundreds of previously undisclosed gifts to persons needing help.
Adapted from Cranbrook Archives Finding Aid, Cranbrook House Docent Script, and The Cranbrook Booth Family of America.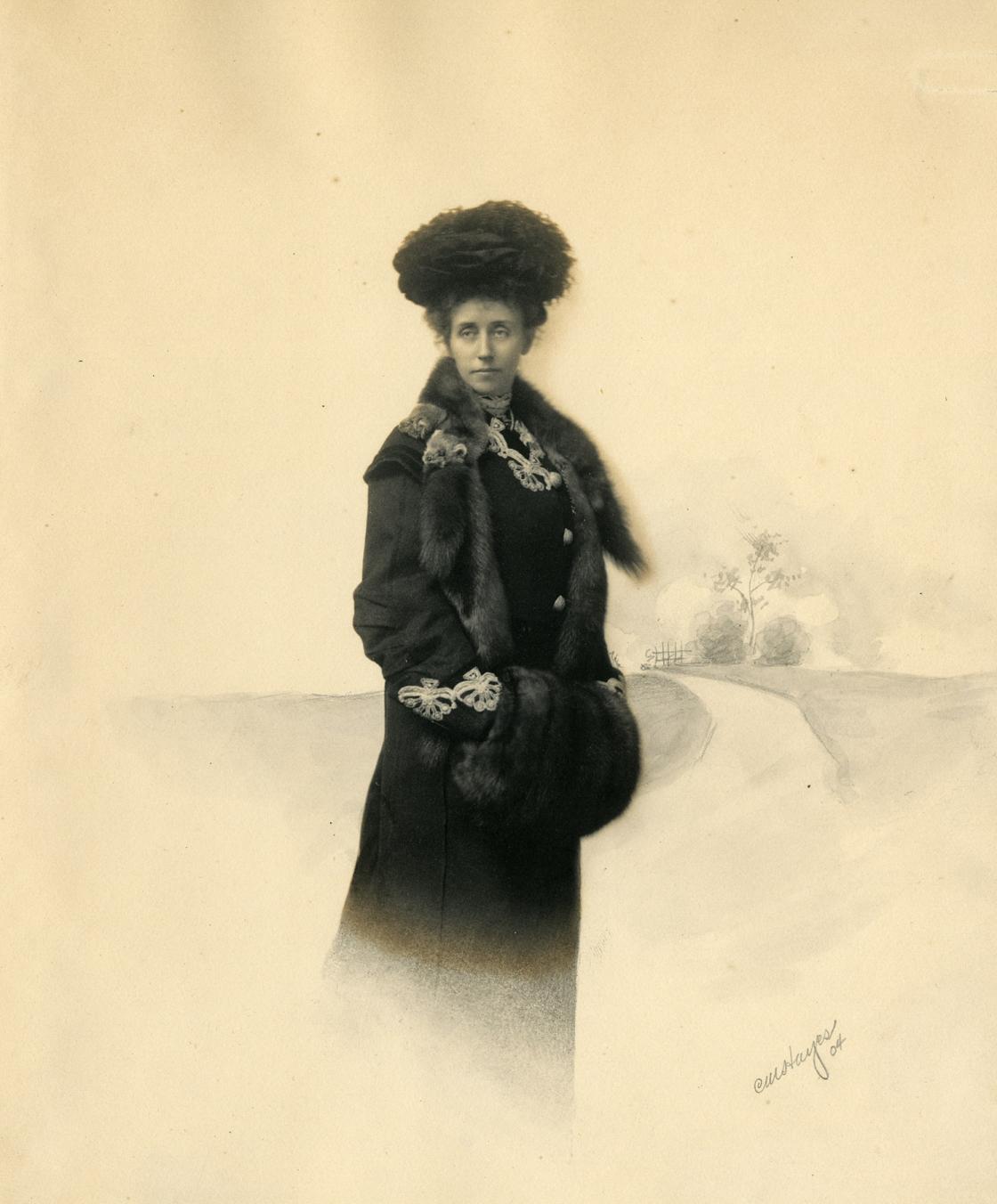 Leslie Mio, Associate Registrar
Cranbrook Center for Collections and Research
May 2017
related links
Sources
Ellen Warren Scripps Booth Papers, Cranbrook Archives, Bloomfield Hills, Michigan, 
Booth, Helen Ward. Cranbrook House Docent Script, Cultural Properties Vertical Files, Cranbrook Center for Collections and Research
Rauss, Corajoyce L. The Cranbrook Booth Family of America, revised edition. (Bloomfield Hills, Mich.: Cranbrook Press, 1998), 18.
photo credits
The Booth family in Detroit: Grace, George, Ellen holding Henry, James and Warren (seated), 1898. Cranbrook Archives, Cranbrook Center for Collections and Research.
Hayes, C.M. Portrait of Ellen Scripps Booth with hand-drawn background, 1904. Cranbrook Archives, Cranbrook Center for Collections and Research.
Banner photo by P.D. Rearick, CAA '10.