Lynette Mayman
Collections Interpreter
Cranbrook Center for Collections and Research
lmayman@cranbrook.edu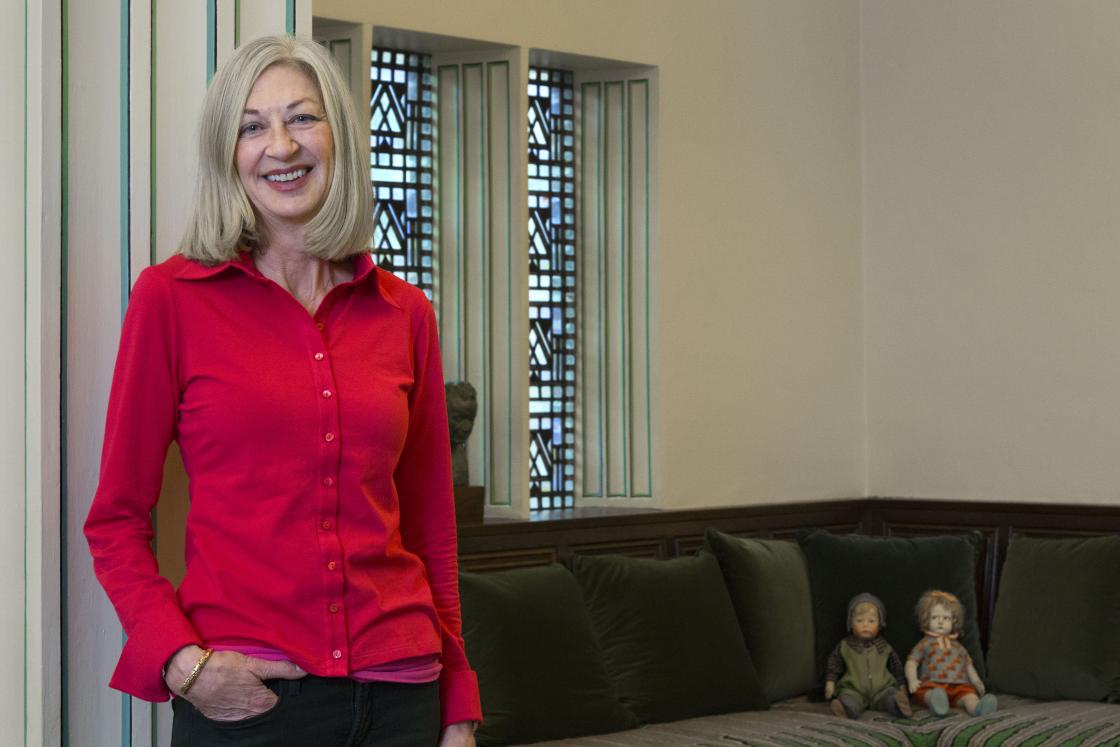 Lynette Mayman joined Cranbrook in 2008 as a volunteer Saarinen House docent and became a Center staff member in 2013. At the Center she conducts tours of Saarinen House, the Frank Lloyd Wright Smith House, and the Cranbrook campus, including the architecture, sculpture, and landscape.  She has a BA Combined Honours in French and Linguistics and an MA in Education from the University of London, and an MA in Latin from Wayne State University.  A Fulbright scholarship took her to Greece to study ancient Greek and Roman archeological sites.  After years initially at Cranbrook Schools then the Birmingham school district, variously teaching English, Latin, French, and Humanities, Lynette has exchanged interpreting written and spoken signs to focus on reading visual forms.  Lynette keeps her studies current both at libraries and online, having recently completed a Coursera offering in Roman Architecture from Yale.
PHOTO CREDITS
All photographs by P.D. Rearick, CAA '10.