Uncovering Cranbrook Lecture Series
EERO SAARINEN AND YALE UNIVERSITY: EDUCATION AND ARCHITECTURE
Tuesday, October 27, 2020 | 10:00am—11:00am EDT
Tuesday, October 27, 2020 | 7:00pm — 8:00pm EDT
$20 per Viewer
Lecture will be Password-Protected
Advance Registration is Required
Free for Cranbrook Academy of Art and Cranbrook Schools Students (register by sending an email from your Cranbrook email address to center@cranbrook.edu)
Presented by Cranbrook Center for Collections and Research
 
Lecturer:
Kevin Adkisson, Associate Curator, Cranbrook Center for Collections and Research

This presentation was recorded and is available for viewing at the original $20 ticket price. Please email center@cranbrook.edu for further information on accessing this lecture.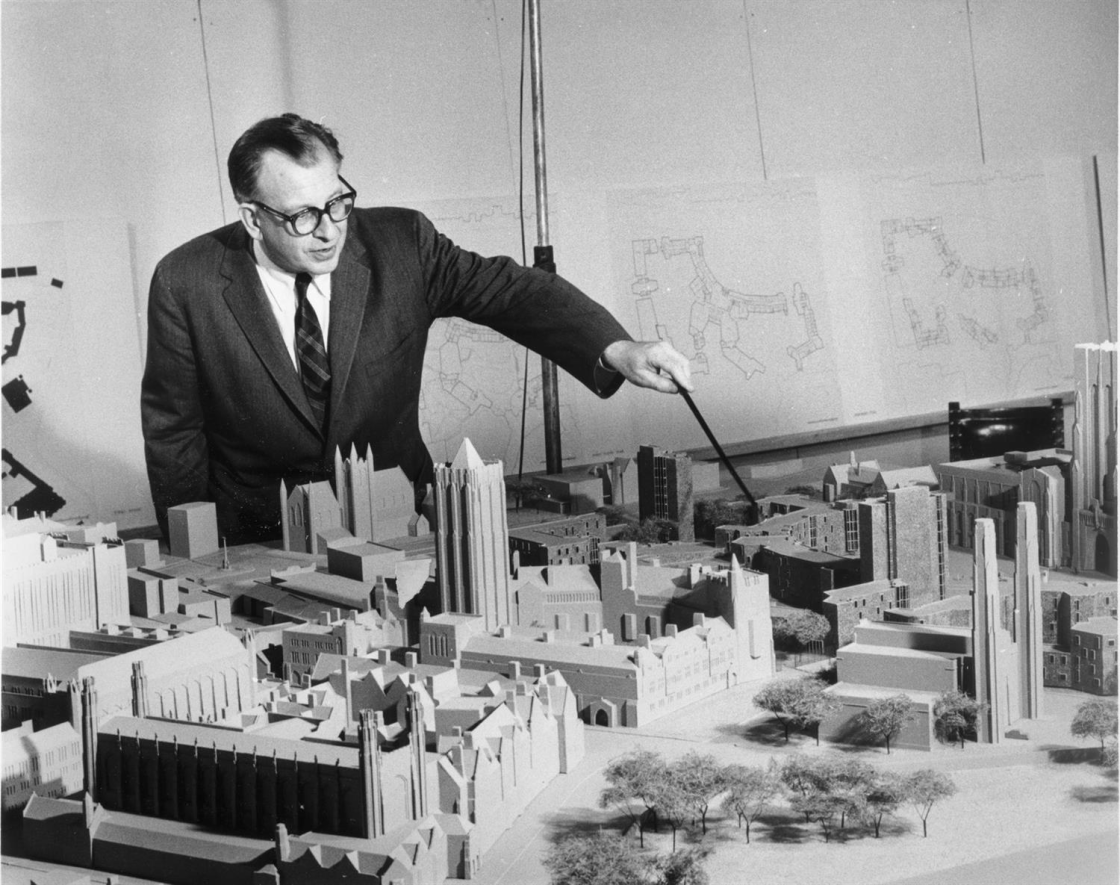 ABOUT THE LECTURE
A titan of midcentury American design, Eero Saarinen helped define the course of modern architecture. This lecture will discuss the education of Eero Saarinen at Yale, and the architect's return to New Haven in the 1950s to design Ingalls Hockey Rink, Samuel Morse and Ezra Stiles Colleges, and to serve as the university's campus planner.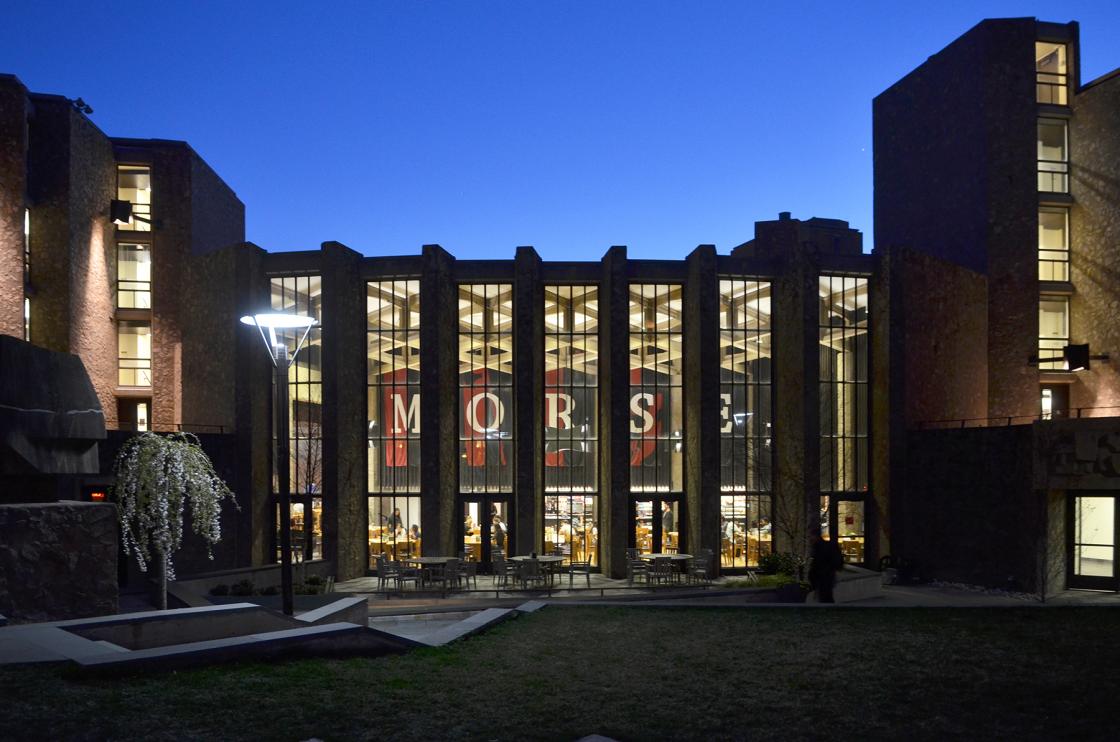 Finnish-American architect Eero Saarinen grew up in Helsinki and at Cranbrook in an environment suffused with art and architecture. Under the tutelage of his father, Eliel Saarinen, he learned principles of architecture, while his mother, Loja, gave Eero her love of sculpture. Having already worked with his father on the design of Cranbrook's growing campus as a teenager, the younger Saarinen's formal architecture education began at the Yale School of the Fine Arts in 1931.
At Yale, he took a wide variety of coursework: design, freehand drawing, engineering mechanics, history, economics, and scenic design. Even in his first year, his work earned national recognition in architecture magazines. Though he excelled in the student architectural competitions, he almost always came just short of winning, earning him the nickname Second-Medal Saarinen. After graduating in 1934, Saarinen studied architecture in Europe and north Africa on a Yale fellowship.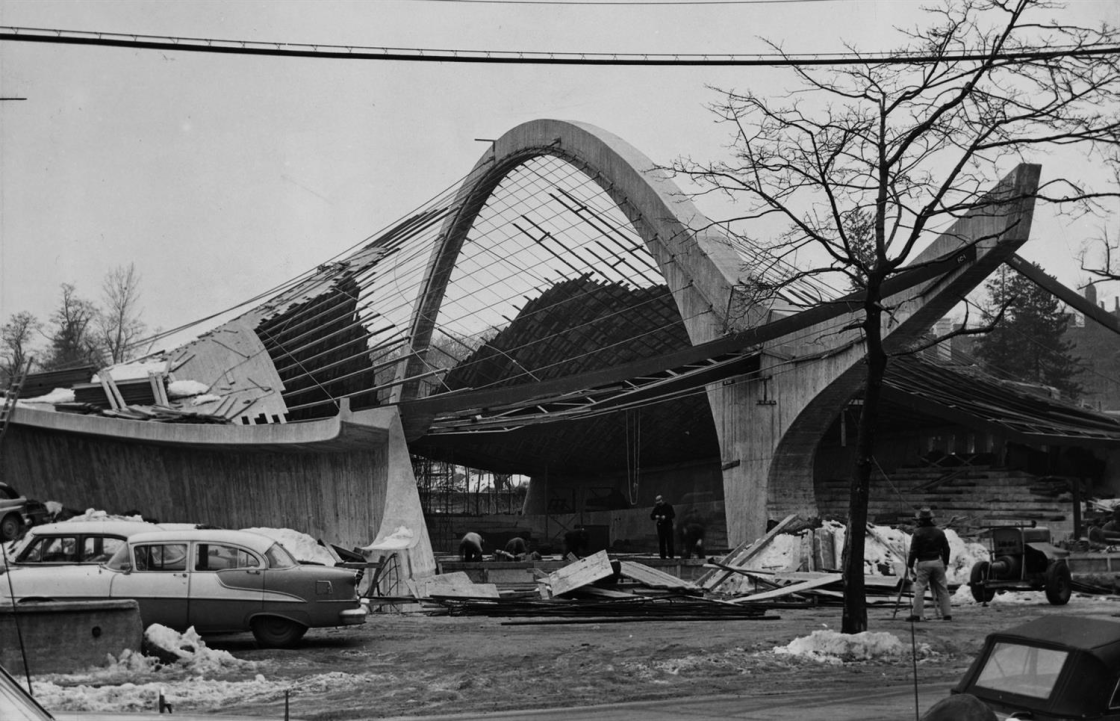 Saarinen returned to Bloomfield Hills in 1936 to work with his father and brother-in-law, J. Robert F. Swanson. After Eliel's death in 1950, Eero set up his own office. Among his many significant projects were a number of university buildings, including work for Brandeis University, University of Chicago, University of Michigan, and Vassar College. Special among his work for higher education were the projects for his alma mater.
In 1953, Saarinen received the commission to design the David S. Ingalls Hockey Rink for Yale. Defined by a single soaring concrete arch supporting a suspended wooden roof, the "Yale Whale" was met with critical and popular praise as both thrilling architecture and a dynamic arena. In 1957, Saarinen was commissioned to develop a new master plan for the university, resulting in several new, modern classroom structures being built around campus and leading to his 1958 commission for two new undergraduate residential colleges.
Morse and Stiles Colleges were modernist reinterpretations of the romantic Collegiate Gothic and Colonial Revival style of the original ten colleges, built largely by architect James Gamble Rogers in the 1930s. Morse and Stiles are defined by their rough, concrete and masonry walls and their lack of right angles. These buildings expressed Saarinen's skill at adapting historic building forms for a new era and helped to expand the critical understanding of what modern architecture could be.
This lecture will present Eero Saarinen's time studying and building at Yale within the context of his teenage years working with his parents in the development of Cranbrook, and the impact his time among the students at Cranbrook Academy of Art in the 1930s had on his trajectory as an architect.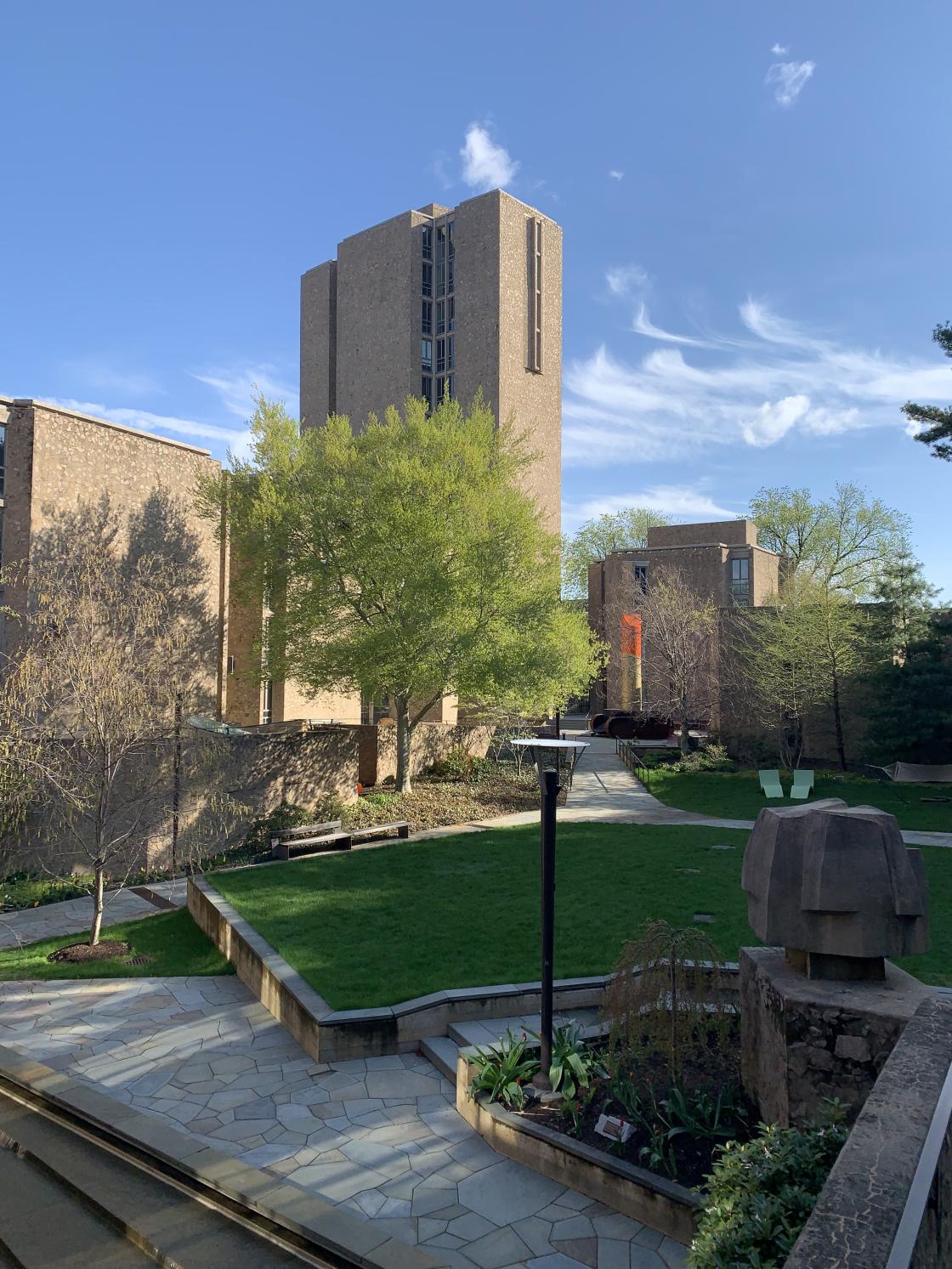 The Uncovering Cranbrook Lecture Series is a new initiative to give audiences an inside look at the many stories of Cranbrook from the staff of the Center for Collections and Research. The series highlights the people and personalities who helped shape our community and form the rich legacy of art, architecture, science, and education that define Cranbrook. 
Eero Saarinen and Yale University is expanded from a lecture delivered to students in Morse College, where Kevin Adkisson serves as a College Fellow, on September 17, 2020.
ABOUT KEVIN ADKISSON
Associate Curator for Cranbrook Center for Collections and Research Kevin Adkisson works on preservation, interpretation, and programming across the many buildings and treasures of Cranbrook. He presents a popular History of American Architecture Lecture Series each winter, has curated a variety of exhibitions within Saarinen House and Cranbrook House, and is actively working on the revitalization and conversion to a museum of the Frank Lloyd Wright-designed Smith House. A native of north Georgia, Adkisson has his BA in Architecture from Yale (where he lived in Morse College) and his MA from the University of Delaware's Winterthur Program in American Material Culture, with a thesis examining the role of postmodernism in shopping mall architecture.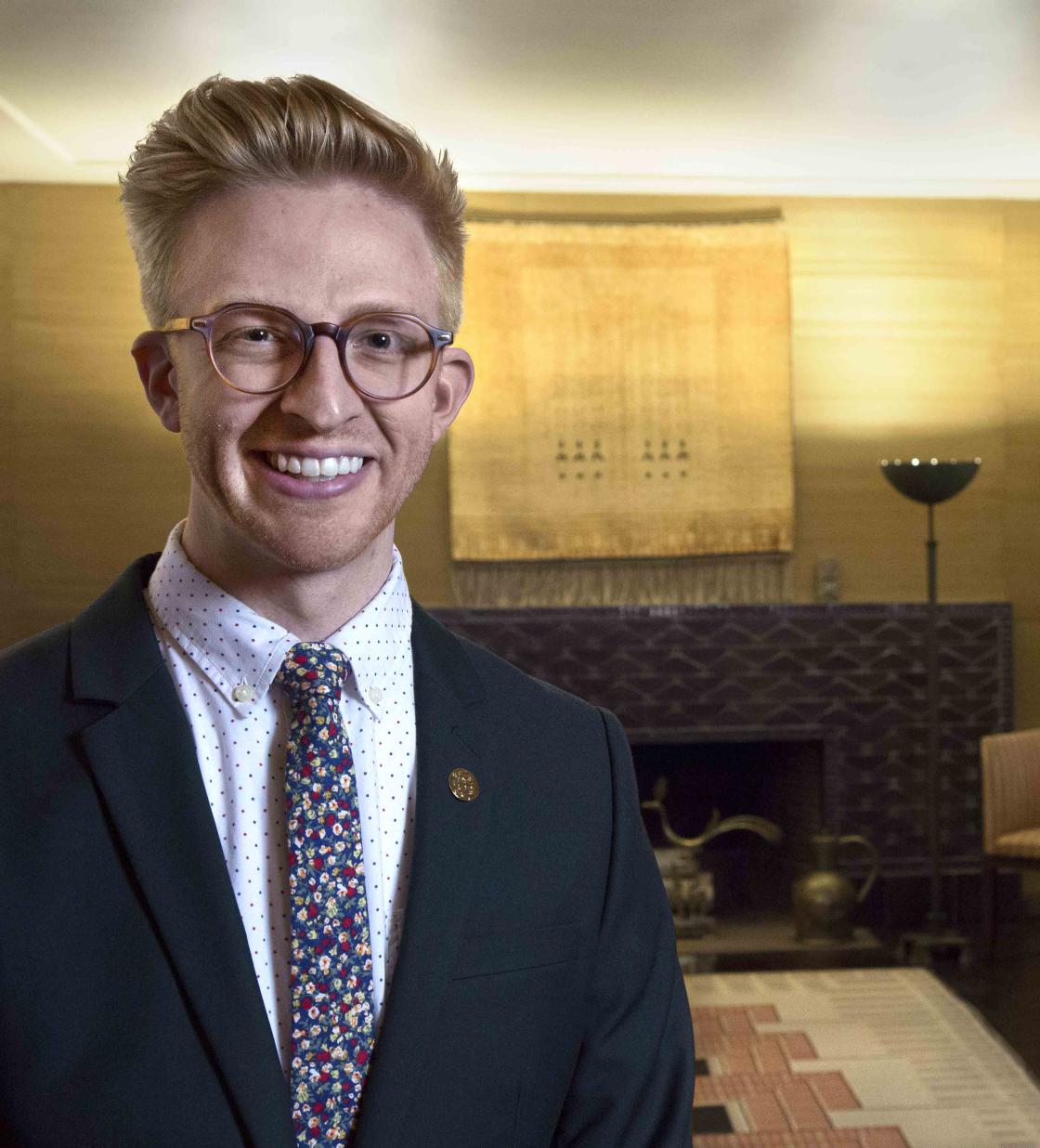 ADDITIONAL INFORMATION
On the Friday prior to the lecture date, registered participants will receive an email with instructions on how to join this virtual experience; a reminder will be sent one hour prior to the start of the lecture. We are limited in the number of virtual "seats" and each registration is unique. Please do not share the login link with others. We appreciate your support of the Center by purchasing tickets for each viewer in your household.
The lectures will begin promptly at their scheduled times and include a ten-minute Q&A session at the end of each lecture.
The Uncovering Cranbrook Lecture Series is presented by Cranbrook Center for Collections and Research. For more information, please contact the Center at center@cranbrook.edu or leave a voicemail at 248.645.3307 and we will return your call.
PHOTO CREDITS
Morse and Stiles Colleges from above, September 2012. Photograph by Michael Marsland. Courtesy of Yale University.
Eero Saarinen with scale model of Yale Campus, 1959. Photograph by Charles Albertus. Courtesy of Yale Univeristy. 
Morse College, 2014. Photograph by Michael Marsland. Courtesy of Yale University.
Morse College courtyard with Claes Oldenburg's Lipstick (Ascending) on Caterpillar Tracks, April 2019. Photograph by Kevin Adkisson. 
Kevin Adkisson, 2017. Photograph by P.D. Rearick, CAA '10.