Kindred Neighbors: An Inhabitation of Cranbrook House
New Work from Cranbrook Academy of Art Departments of Ceramics, Fiber, and Metalsmithing
Cranbrook House
380 Lone Pine Road
Bloomfield Hills, MI 48304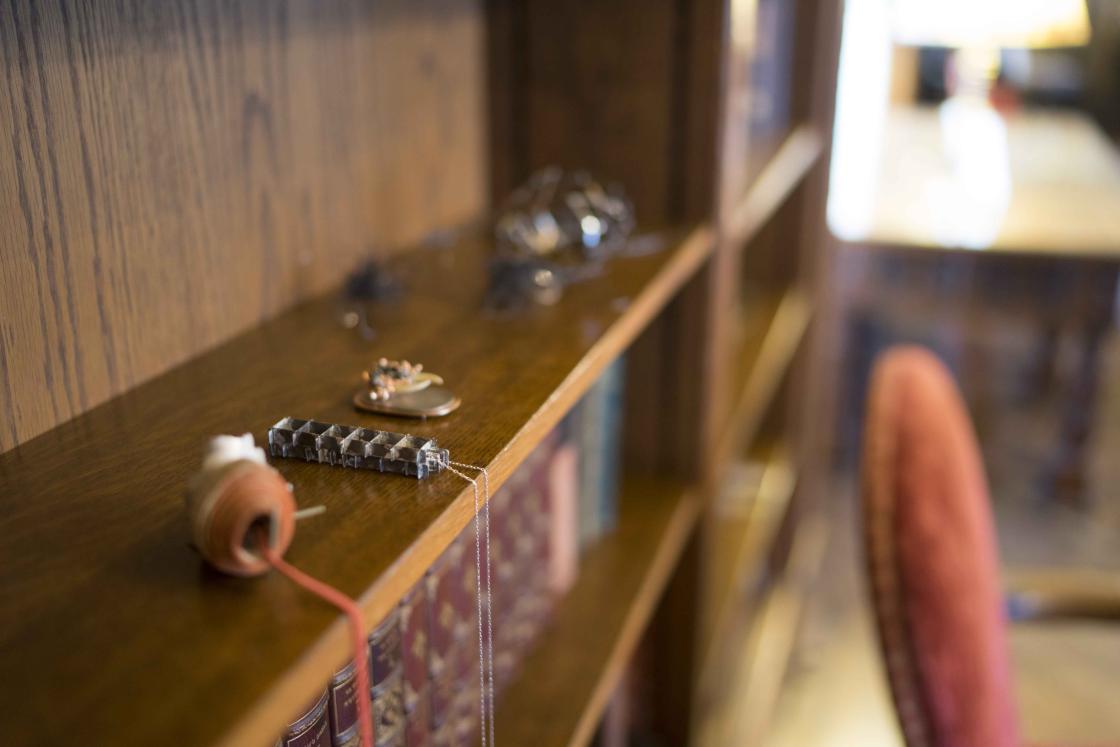 Cranbrook Center for Collections and Research is pleased to announce the exhibition Kindred Neighbors: An Inhabitation of Cranbrook House, the second intervention of work by Cranbrook Academy of Art students and Artists-in-Residence staged within the historic home. The show will feature new work from the forty-two students in the departments of Ceramics, Fiber, and Metalsmithing, as well as work by these three departments' Artists-in-Residence Ian McDonald, Mark Newport, and Iris Eichenberg.

The artists' works will be located throughout the first floor of Cranbrook House, in dialogue with the art, design, and architecture assembled by Cranbrook founders George and Ellen Booth and their architect, Albert Kahn. Completed in 1908, with additions in 1918 and 1919, Cranbrook House is an Arts & Crafts home rich with sculptures, ceramics, furnishings, metalwork, and textiles. Experimental new works in a range of media will be sited directly alongside existing pieces in the home, challenging the idea of art existing only within the neutral space of the gallery.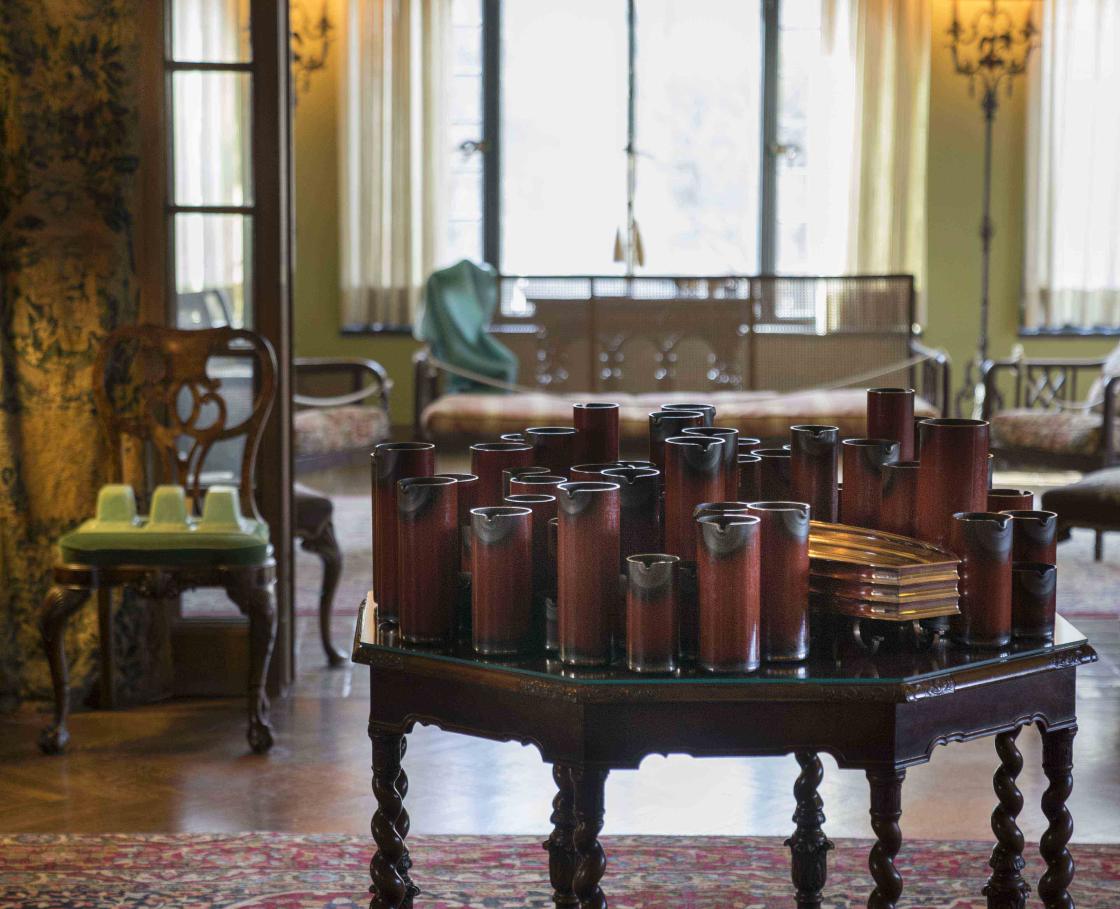 All three craft disciplines at Cranbrook Academy of Art—ceramics, fiber, and metalsmithing—are the top-rated programs in the country for graduate studies in their discipline. Each department dates to the founding of the Cranbrook Arts and Crafts Studios in 1928 and the opening of the Academy in 1932. Since 2002, the departments have been located together in the New Studios Building adjacent to Cranbrook Art Museum.

Students in the Academy's Master of Fine Arts program study for two years under the mentorship of Artists-in-Residence. Ian McDonald has served as Artist-in-Residence and Head of the Ceramics Department since 2017, Mark Newport as Artist-in-Residence and Head of the Fiber Department since 2007, and Iris Eichenberg as Artist-in-Residence and Head of the Metalsmithing Department since 2006.

Kindred Neighbors: An Inhabitation of Cranbrook House was organized by the Ceramics, Fiber, and Metalsmithing Departments at Cranbrook Academy of Art in conjunction with Cranbrook Center for Collections and Research. Cranbrook Center for Collections and Research, in partnership with Cranbrook House and Gardens Auxiliary, is responsible for stewarding the collections of Cranbrook House and opening its doors to visitors from around the world.
ADDITIONAL OPPORTUNITIES
Coinciding with the exhibition is a symposium featuring alumni from the three craft departments. On Mentorship: Cranbrook Academy of Art Craft Symposium will take place at Cranbrook Art Museum in deSalle Auditorium on Saturday, February 2, 2019, from 10:00am to 5:00pm. Lunch is $10, cash only.

The symposium aims to generate dialogue among artists that hold critical practices and mentor the next generation of makers. Marcellus Armstrong (Fiber '17), Ebitenyefa Baralaye (Ceramics '16), Emily Culver (Metals '17), Annica Cuppetelli (Fiber '08), Sonja Dahl (Fiber '12), Jovencio de la Paz (Fiber '12), Shannon Goff (Ceramics '03), Julia Heineccius (Metals '12), Thomas Müller (Ceramics '00), Seth Papac (Metals '09), Stacy Jo Scott (Ceramics '12), and Timothy Veske-McMahon (Metals '13), return to their alma mater to share their varied experiences since graduating through individual lectures. 

Moderating the symposium will be curator and critic Glenn Adamson, who works across craft, design, and contemporary art. Group panel discussions with the artists will consider the trajectory of arts education and provide insight into the future of craft. 

Immediately following the symposium, and before the exhibition opening at Cranbrook House, Cranbrook Art Museum will host a reception celebrating Ceramics Artist-in-Residence Ian McDonald's solo exhibition, In No Particular Order: New Work by Ian McDonald, from 5:00pm to 6:30pm. The exhibition is on view at Cranbrook Art Museum through Sunday, March 10, 2019.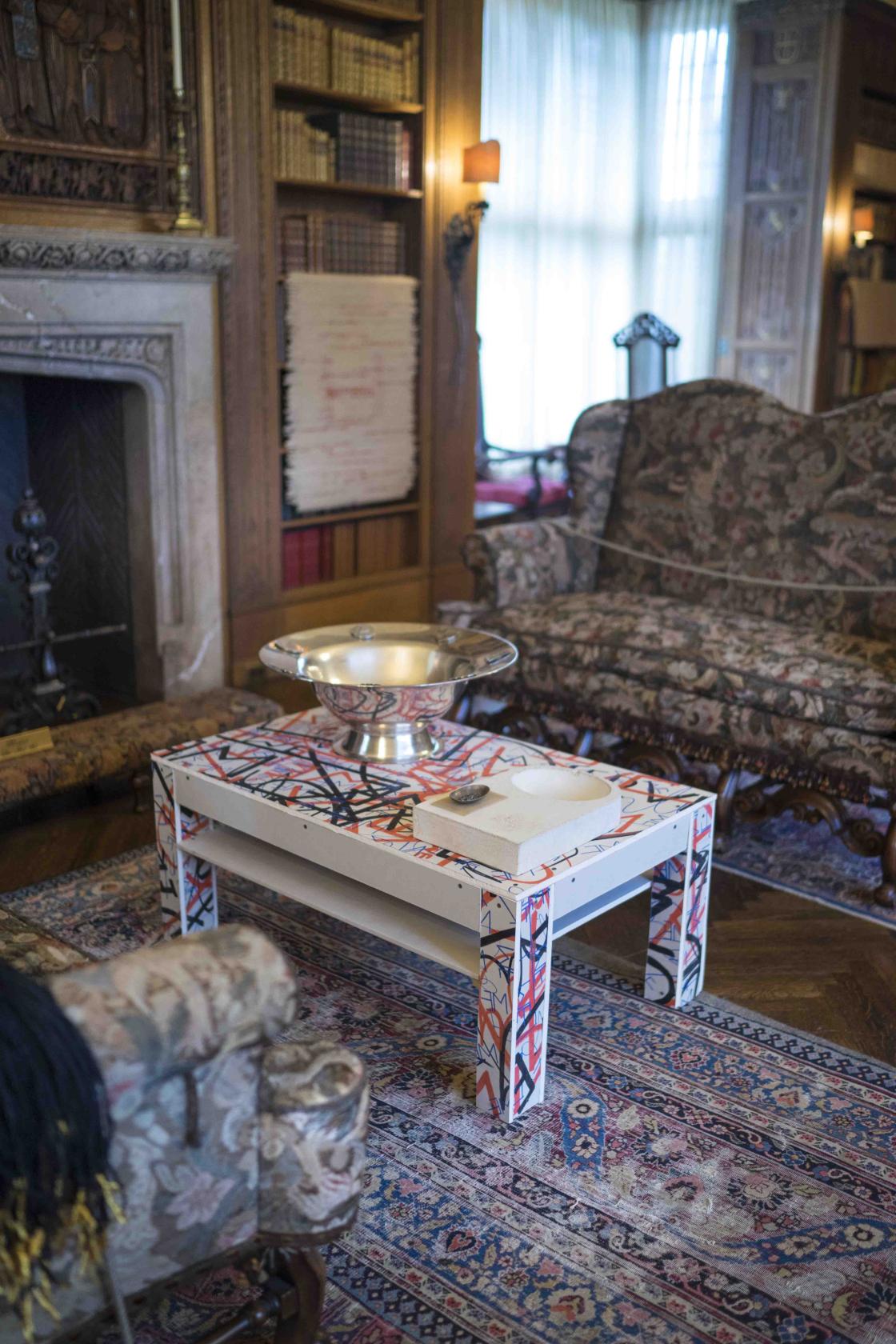 In conjunction with On Mentorship, the Ceramics, Fiber, and Metalsmithing Departments are also hosting We Live Here, an exhibition featuring a comprehensive body of work from twenty-four Detroit-based alumni from the craft departments. The opening reception is Friday, February 1, 2019, from 5:00pm to 8:00pm at 1301 Broadway in Detroit. Open hours are 12:00pm to 8:00pm Friday to Sunday from Sunday, February 3, 2019, through Friday, February 22, 2019.

PHOTO CREDITS 
Work from CAA Metalsmithing students and alumni featured in A Line of Beauty: Cranbrook House Inhabitation, January 2018. Eric Perry, photographer. Courtesy of Eric Perry.