Japanese Garden Lecture Series
Shinichiro Abe, ZEN Associates, Boston, MA
Tuesday, May 1, 2018 | 7:00pm

Sadafumi Uchiyama, Portland Japanese Garden, Portland, OR
Tuesday, May 15, 2018 | 7:00pm

Gregory De Vries, Quinn Evans Architects, Ann Arbor, MI
Thursday, May 17, 2018 | 7:00pm
Marc Peter Keane, Ithaca, NY
Tuesday, May 22, 2018 | 7:00pm
Cranbrook Institute of Science Auditorium
$25 for the Series of Four Lectures with advance online registration
$10 for Individual Lectures (payable at the lectures, space permitting)
The Japanese Garden Lecture Series is sponsored, in part, by the Clannad Foundation and Karen Hagenlocker in association with the Japan America Society of Michigan and Southwestern Ontario.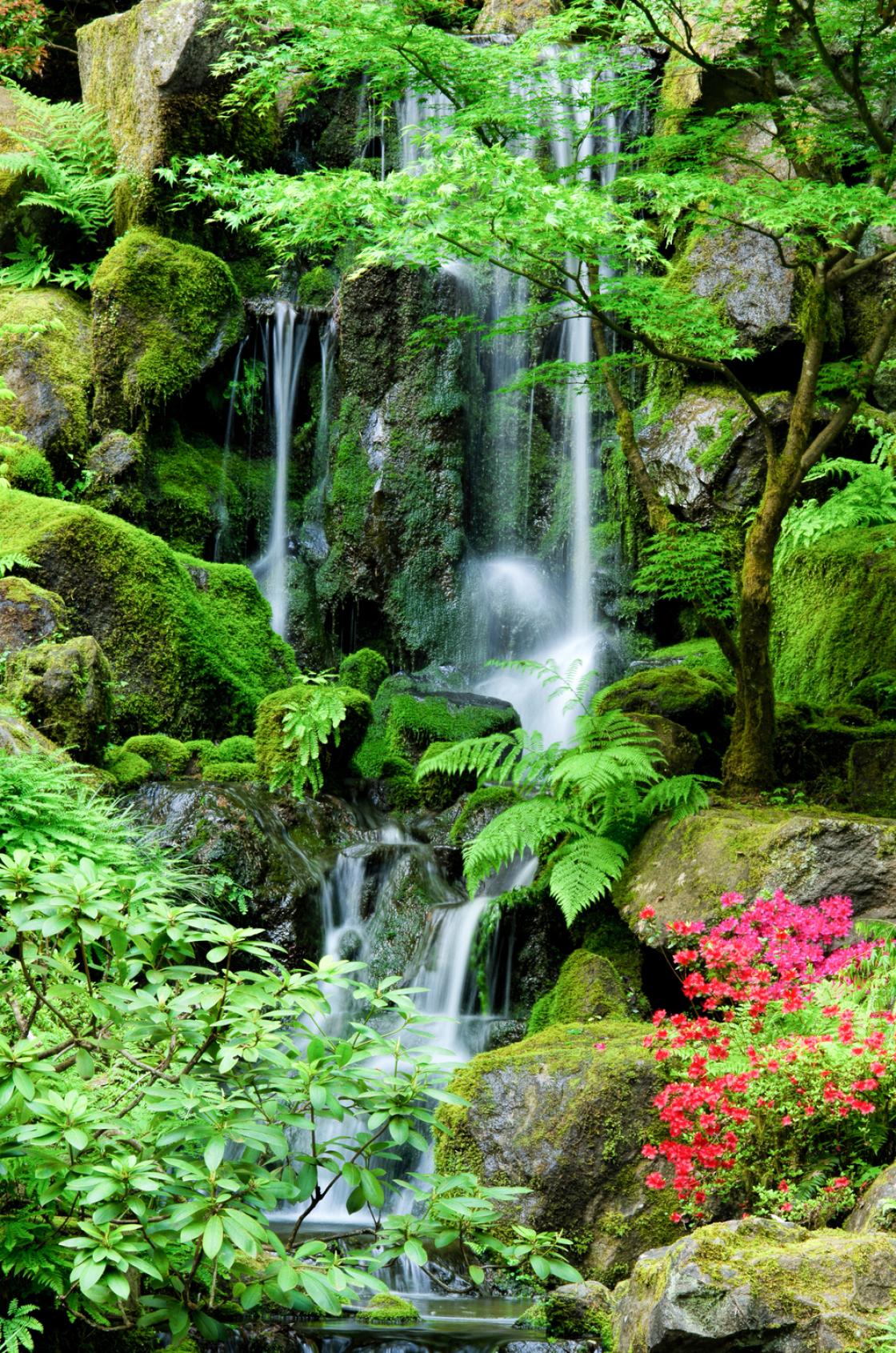 Presented by the Cranbrook Center for Collections and Research, the Japanese Garden Lecture Series is part of the Center's ongoing efforts to shine a spotlight on Cranbrook's Japanese Garden, including its 100-year heritage and its potential for renewal and growth. Created in 1915 by Cranbrook founder George Gough Booth and his father Henry Wood Booth, the Japanese-style garden is among the oldest in North America. The garden is centered on a pond, which is part of the River Rouge watershed, and features an iconic vermillion Japanese-style bridge. Although the garden remains a place of beauty and inspiration, the garden is in need of rehabilitation—an effort being led by the Cranbrook Center.

The Center's Japanese Garden Lecture Series will not only include a public presentation of the 2018 Historic Landscape Study of Cranbrook's Japanese Garden, presented by the study's lead landscape architect, Gregory De Vries of Quinn Evans Architects, but also will be an opportunity to hear from three of the most respected Japanese garden designers working in North America—Shinichiro Abe, Marc Peter Keane, and Sadafumi Uchiyama. While De Vries's lecture will focus exclusively on Cranbrook's Japanese Garden, including an illustrated timeline of its history and documentation of its features and trees that remain extant, the lectures of the three Japanese garden designers will look more broadly at the field of Japanese garden design through the gardens that each of them have created or restored in North America.



ABOUT THE FOUR SPEAKERS
Shinichiro (Shin) Abe has over four decades of professional landscape design and site planning experience spanning across three continents. His career began in his native Japan, where he studied in the Landscape Architecture Department at Tokyo University of Agriculture and received a Bachelor of Agriculture degree in 1974. It also was in Japan that Abe refined his skills and philosophy working as an apprentice to renowned garden designer Professor Kinsaku Nakane restoring and reconstructing many prominent temple gardens in Kyoto and elsewhere throughout Japan.

In the United States, Abe earned a Masters of Landscape Architecture from the Graduate School of Design at Harvard University in 1979 and shortly afterward founded ZEN Associates in 1980. He was soon commissioned to design and supervise construction of the main atrium of the National Fire Protection Agency near Boston, Massachusetts. From there, he established ZEN Associates' reputation as a firm capable of designing and managing both commercial and residential projects. Abe has specialized in designing and building both contemporary and traditional Japanese-style landscapes of all scales. His work is evident throughout the Northeast corridor of the United States as well as in Europe.

Abe's lecture at Cranbrook will begin with a history of Japanese gardens and their design in his native Japan followed by an overview of some his projects in the United States. These projects include the restoration of the Japanese-style garden at Hillwood Museum and Gardens in Washington, D.C., the former estate of philanthropist and art collector Marjorie Merriweather Post.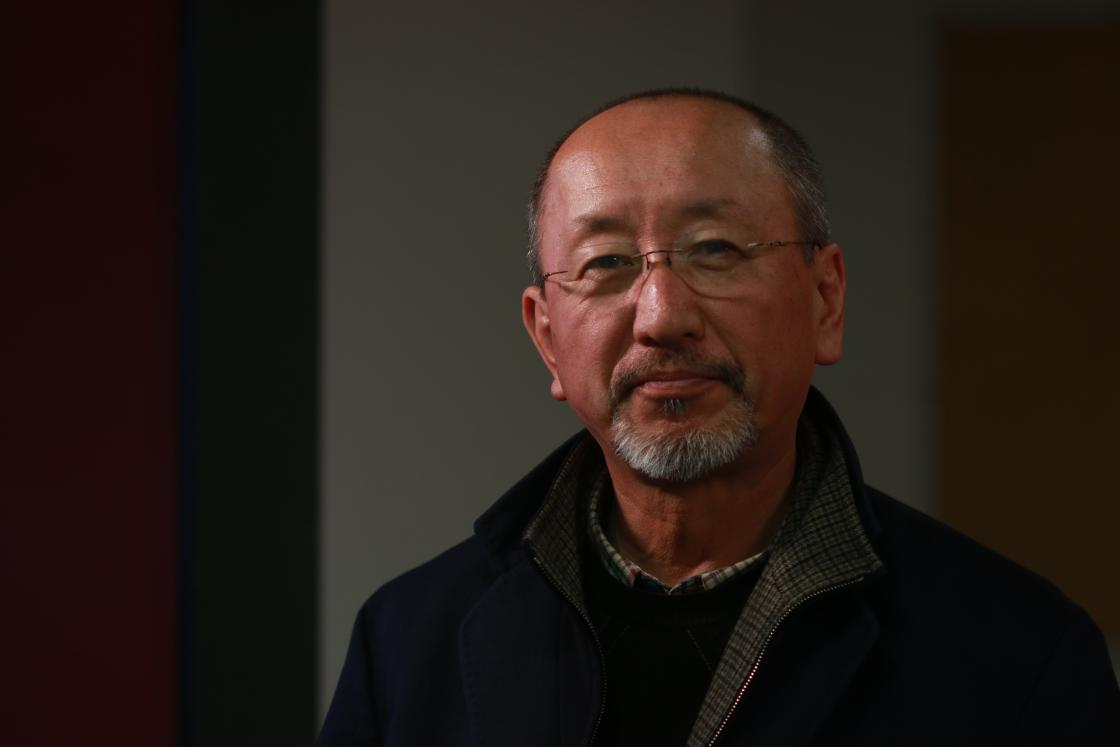 Gregory De Vries is the lead author of the 2018 Historic Landscape Study of Cranbrook's Japanese Garden prepared by Quinn Evans Architects. De Vries joined Quinn Evans Architects in 2016 as a Senior Landscape Architect. With a specialized background in public landscapes, De Vries is dedicated to initiatives that enhance the preservation, sustainability, and appreciation of cultural and natural heritage.

De Vries's extensive body of work includes over 100 historic places, including World Heritage Sites, National Historic Landmarks, and National Park Service properties. De Vries has contributed to the preservation of sites by Frank Lloyd Wright, Louis I. Kahn, Frederick Law Olmsted, Thomas Jefferson, Mimar Sinan, and other recognized masters.

De Vries's wide-ranging project experience includes heritage-based community development, cultural resource management, protected area planning, master planning, preparation of design guidelines, and construction documentation. He has worked at the United States and state capitals, educational campuses, public parks, transportation corridors, museums, cemeteries, and historic gardens.

De Vries holds a Master of Landscape Architecture (2003) from the University of Michigan School of Natural Resources and Environment, a Master of Arts in Cultural Anthropology (2000) from the University of Florida, and a Bachelor of Arts (1998) from Calvin College. He is active in many professional organizations including the American Society of Landscape Architects (ASLA), the International Council on Monuments & Sites (ICOMOS), and the International Federation of Landscape Architects (IFLA). He is the Vice President for North America of ICOMOS-IFLA's International Scientific Committee of Cultural Landscapes.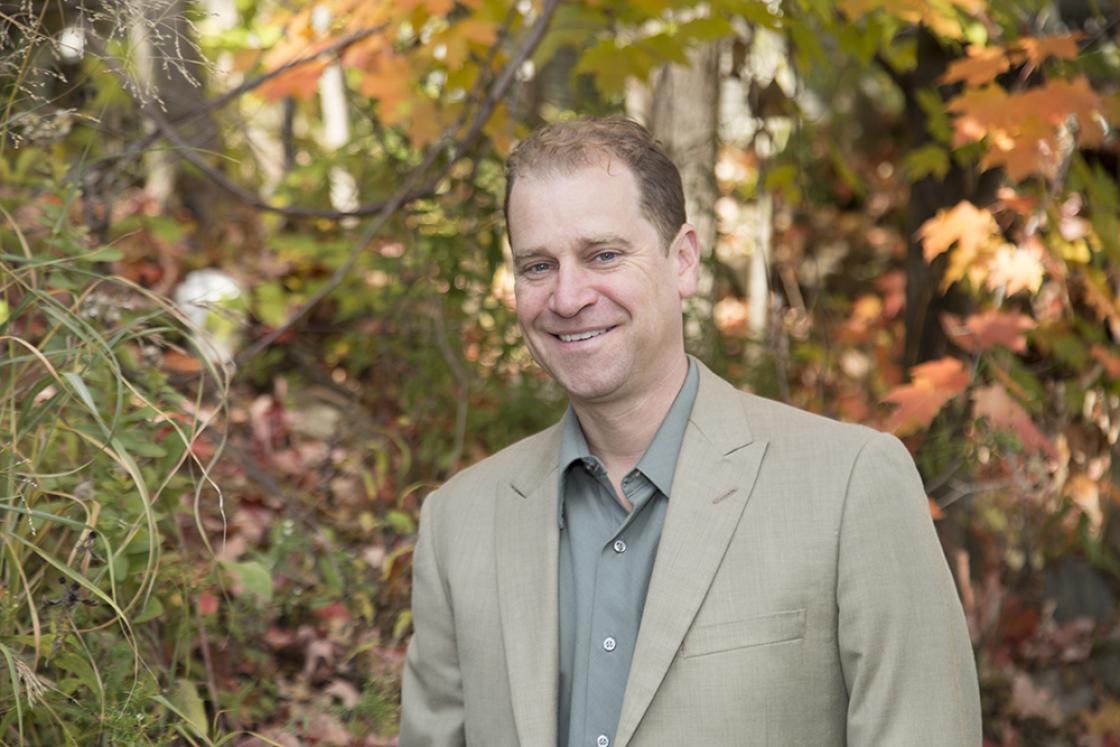 Marc Peter Keane's work as a landscape architect, specializing in Japanese garden design, focuses on gardens not only from an aesthetic point of view, but also as allegorical compositions.

Over the past 20 years, he has designed and built numerous gardens for private residences, businesses, and temples, ranging from a 1200-square-foot tea garden to a six-acre park. Keane's interest in historic preservation led to his creation of an award-winning master plan for the redesign of a historic district in Nagano, Japan. Omega Point, his installation for the 2000 Kyoto Arts Festival, won the Grand Prize that year.

Outside Japan, his restoration of the Japanese garden at the Brooklyn Botanic Garden won an award from the New York Landmarks Conservancy in 2001. Most recently, he designed a contemporary stone garden, The Tiger Glen Garden, at the Johnson Museum of Art in Ithaca, New York.

Based in Kyoto for eighteen years, Keane has been a lecturer in the Department of Environmental Design at Kyoto University of Art and Design, as well as Chair of Kyoto Mitate International, an organization working to revitalize Kyoto's unique cultural heritage. He also has conducted lectures in Kyoto for American college students, run an annual two-week seminar in English on Japanese gardens, and lectured extensively throughout the United States, England, and Japan. He is the author of The Japanese Tea Garden, The Art of Setting Stones, and Japanese Garden Design and is the co-author (with Jiro Takei) of Sakuteiki: Visions of the Japanese Garden.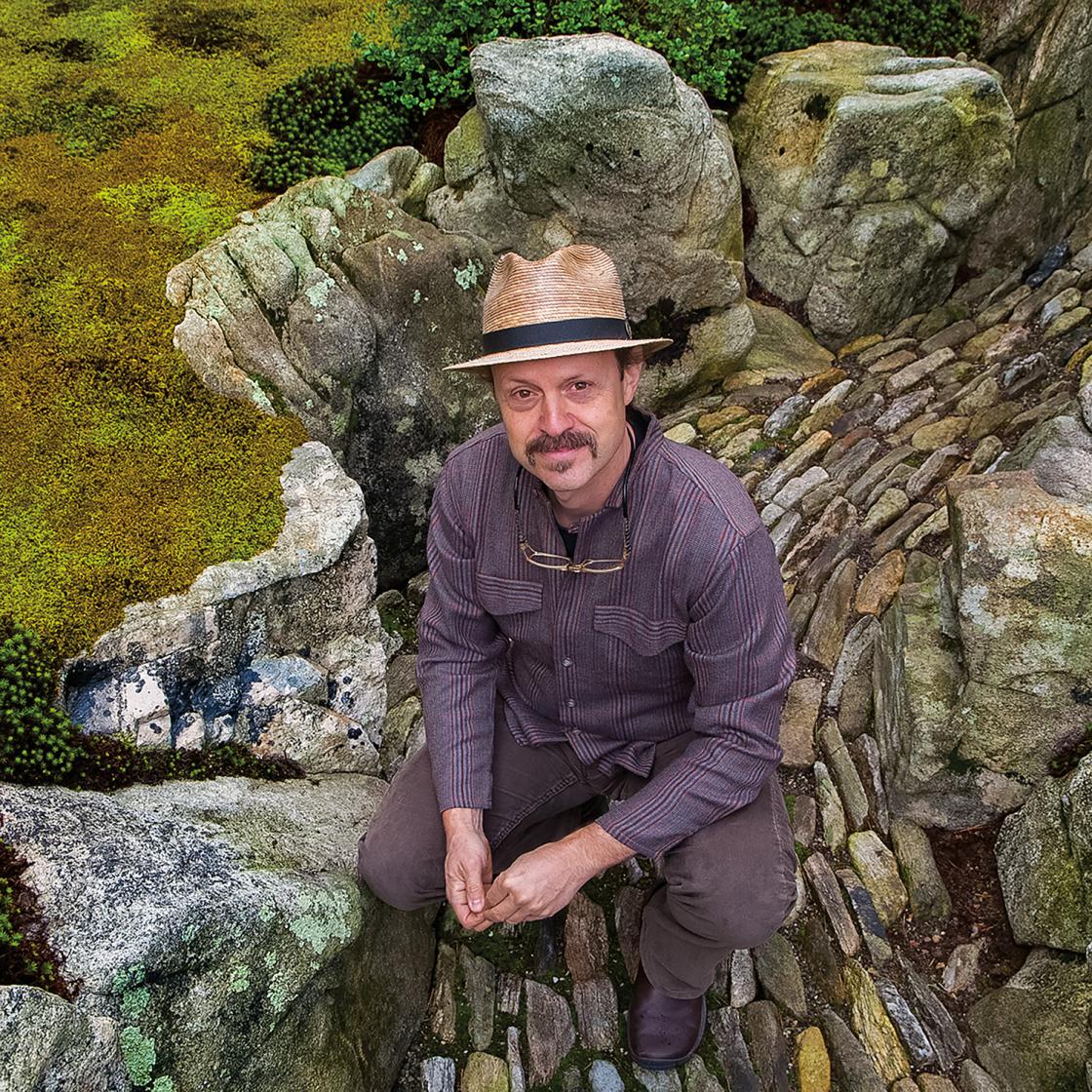 Sadafumi (Sada) Uchiyama is the Garden Curator at the Portland Japanese Garden. Prior to his appointment as Garden Curator in 2008, he served as a Vice President on the Garden's Board of Directors.

A third-generation Japanese gardener from southern Japan, Uchiyama is devoted to fostering connections among gardens in Japan and worldwide. He served as one of seven founding members and the Secretary of the International Association of Japanese Gardens (IAJG) from 1996 to 2000. Since 2009, he has been involved in the development of the North American Japanese Garden Association (NAJGA) and serves as a Charter Member of its board and editorial board.

Uchiyama has taught landscape design courses and lectured on Japanese gardening at colleges and public gardens throughout the United States and Japan. His writings have been featured in the Journal of Japanese Gardening, Garden Design, Fine Gardening, Inspired House, Luxe Magazine as well as professional journals in Japan.

Uchiyama is a registered landscape architect in Oregon and California with a BLA and MLA from the University of Illinois. His representative projects include the renovation of the Osaka Garden, the site of the 1893 Great Columbian Exposition at Jackson Park in Chicago (2000 to date), and the Shofu-en of the Denver Botanic Gardens (2001 – 2012). Most recently, he completed the Shoun-Kei Japanese garden at Sarah Duke Gardens at Duke University (2015) and currently is working on the Rolex Headquarters in Dallas in collaboration with Kengo Kuma (2015 to date).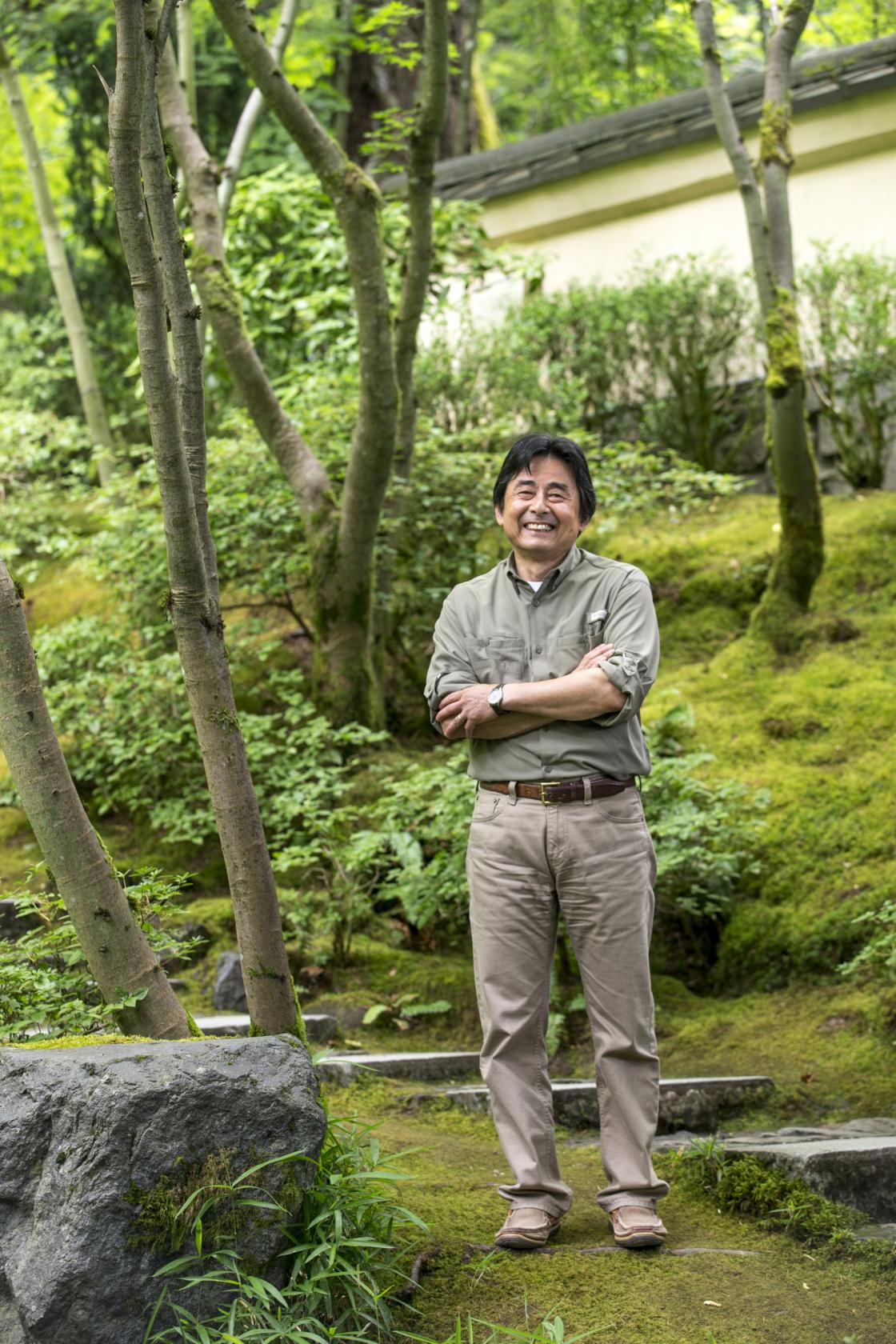 ADDITIONAL INFORMATION
Cranbrook Institute of Science is located at 39221 Woodward Ave. in Bloomfield Hills, Michigan. Free parking is available in the Institute's parking deck. For more information, please contact the Cranbrook Center for Collections and Research at 248.645.3307.

PHOTO CREDITS (FROM TOP TO BOTTOM)
Portland Japanese Garden. Courtesy of Sadafumi Uchiyama.

Portland Japanese Garden. Courtesy of Sadafumi Uchiyama.

Shinichiro Abe. Courtesy of Shinichiro Abe.

Sadafumi Uchiyama. Courtesy of Sadafumi Uchiyama.

Gregory De Vries. Courtesy of Gregory De Vries.

Marc Peter Keane. Courtesy of Marc Peter Keane.