CRANBROOK VIRTUAL TOURS
Cranbrook Center for Collections and Research is offering Cranbrook Virtual Tours. Working directly with our resident curator, Kevin Adkisson, these tours allow you to enjoy the wonders of Cranbrook's architecture and grounds—from the comfort of your home or business. Contact us to craft your own custom Cranbrook experience for your family, friends, colleagues, or organization. 
cranbrook house and gardens
Built in 1908, Cranbrook House was the residence of Cranbrook's founders, George Gough Booth and Ellen Scripps Booth, and their family. Designed by famed Detroit architect Albert Kahn, the English Arts-and-Crafts style home is the oldest surviving manor home open to the public in metro Detroit, and is now the physical and emotional center of Cranbrook's campus. Tours of Cranbrook House include the stunning library, the formal dining room, and George Booth's original office, as well as the handcrafted tapestries, furniture, and wood carvings the Booths commissioned for the house, and the art they collected.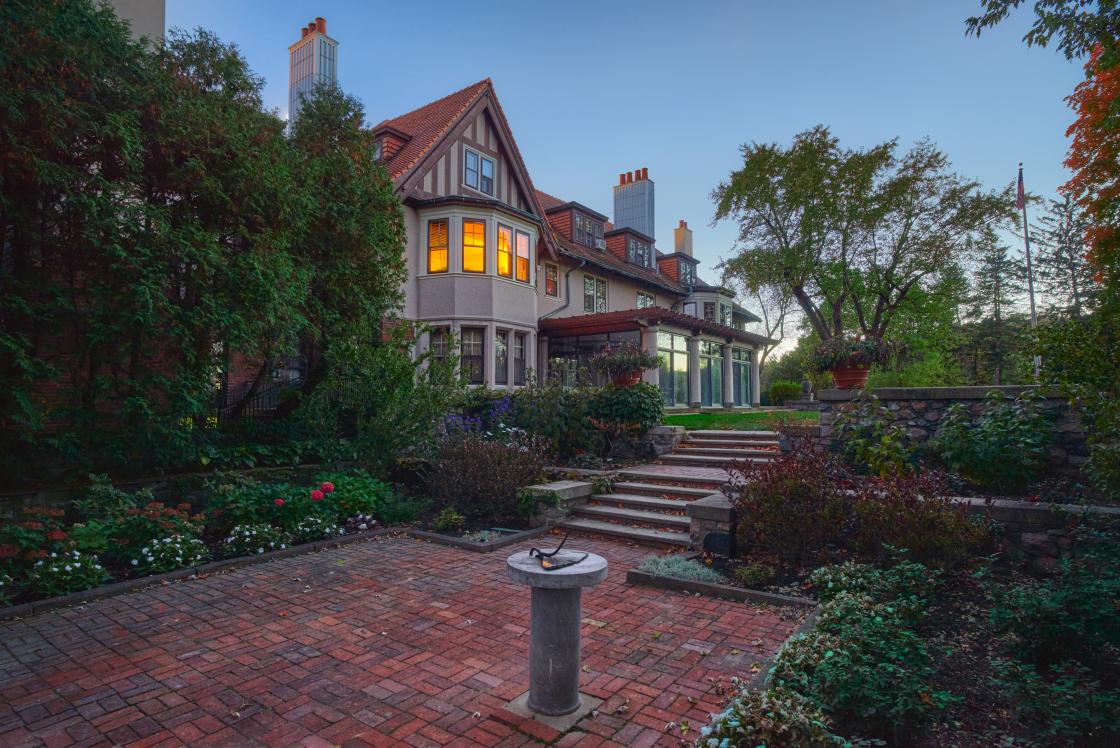 The Cranbrook Gardens consist of 40 acres of both formal and natural-style gardens surrounding the house, featuring beautiful statuary and calming water features in addition to the extensive plantings. Sites include the popular Sunken Garden, the Reflecting Pool, and the Japanese Garden.

To learn more about Cranbrook House and its history, click here.

Tours of Cranbrook House and Gardens can be included as a part of the campus tours offered by the Center. Please call the Center at 248.645.3307 for more information.

For more information on public and private tours of Cranbrook House offered through the Cranbrook House and Gardens Auxiliary, and for information about self-guided garden tours, please see the Cranbrook House and Gardens website.

PHOTO CREDITS 
Beznos, Jerry. Cranbrook House Library. 2006. Cranbrook Center for Collections and Research, Bloomfield Hills.
Graub, Colton. View of Cranbrook House from Sundial Garden. 2015. Cranbrook Center for Collections and Research, Bloomfield Hills.