Carl Milles's Muse: Ludwig von Beethoven
CENTER 2016 HOLIDAY CONCERT
A Concert at Cranbrook with Pianist Christopher Harding and Violinist Kathryn Votapek
Sunday, December 11, 2016, 3:00 p.m.
Cranbrook House Library
Tickets $75 per person (includes a $25 tax-deductible donation to the Center)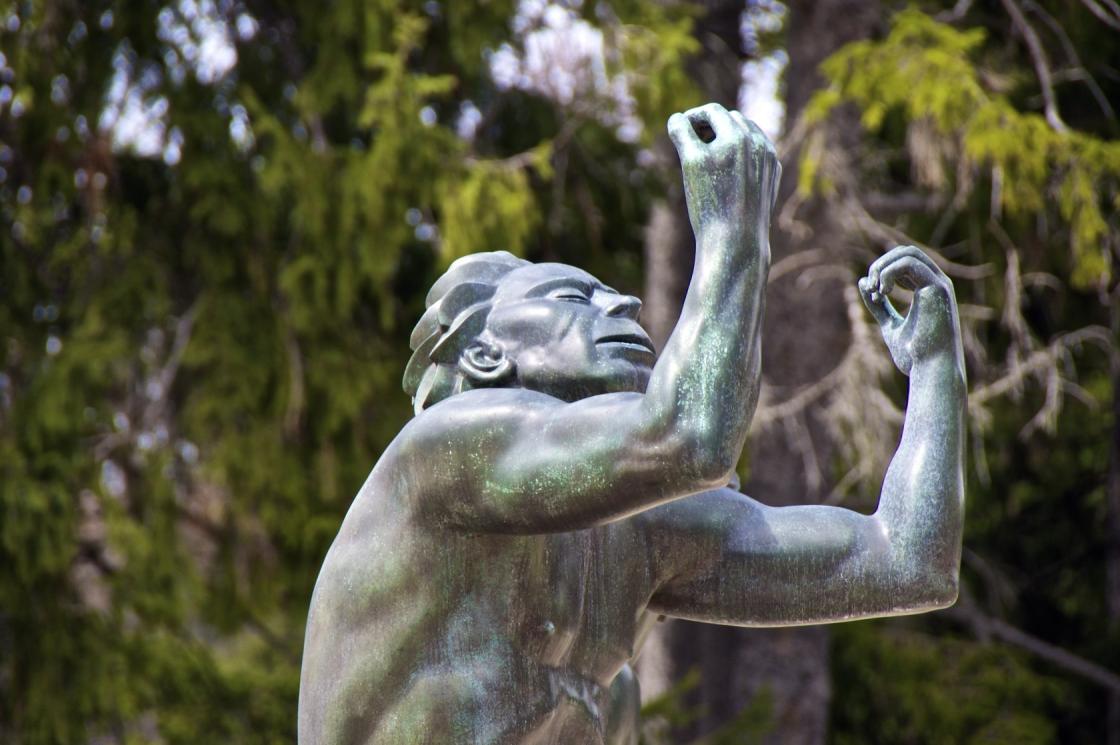 Featuring the Cranbrook House Steinway & Sons Concert Grand Piano
F Major Romance, Op. 50 (8 minutes, 30 seconds)
Sonata for Piano and Violin in C Minor, Op. 30, No. 2 (27 minutes)
Program Celebrated the North American Premiere of the Book Millesgården: The Home and Art of Carl Milles, with an Essay by Center Director Gregory Wittkopp
The Concert was followed by a wine reception with the musicians and a book signing with Gregory Wittkopp.
Through the concert, the for Collections and Research used music to weave together the stories of Cranbrook, Carl Milles, and Beethoven in celebration of a new book about Millesgården.
Why Carl Milles?  Milles served as an early head of Cranbrook Academy of Art's Sculpture Department, and over fifty of his works grace our campus grounds. In Europe, he is renowned for his magical home, studio, and museum, Millesgården, situated on an island overlooking Stockholm's harbor. The book highlights Millesgården for a new audience here at Cranbrook.
Why Beethoven?  We know Carl Milles drew inspiration from Ludwig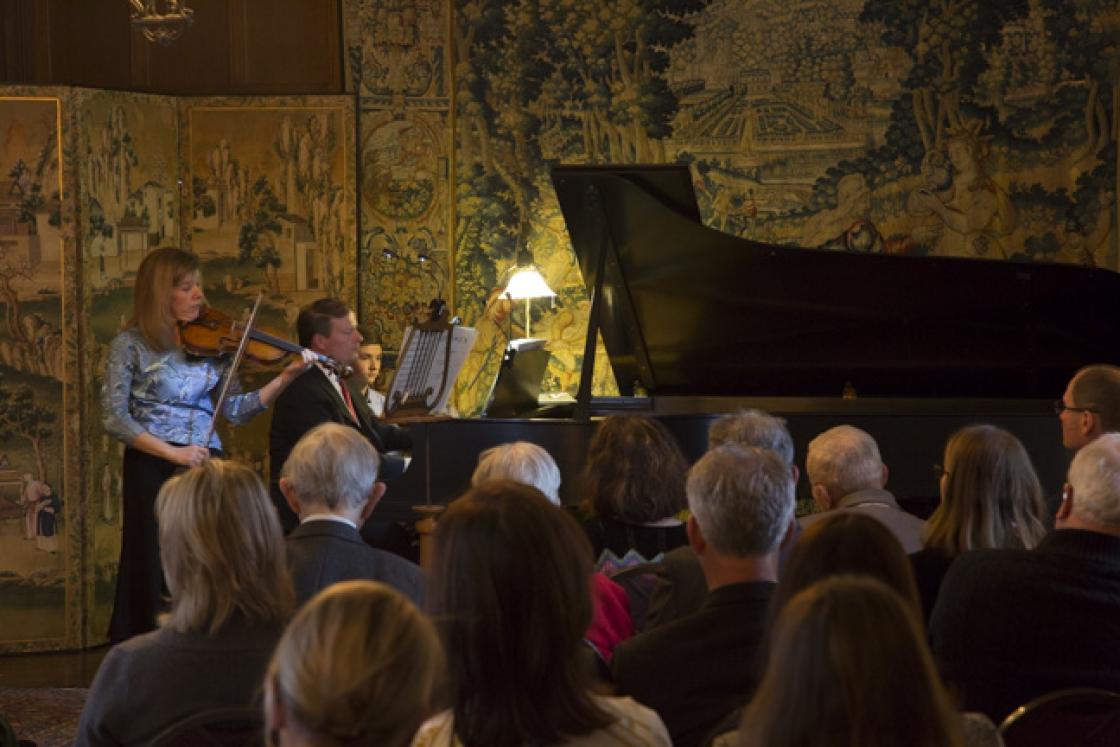 van Beethoven, in particular the magnificent Symphony No. 9. There are two Milles sculptures of Beethoven in Cranbrook's collection, including one as the only identified figure in the Orpheus Fountain.
Why December?  The Stockholm publisher Arvinius+Orfeus, in association with Millesgården, published a sumptuous book, Millesgården: The Home and Art of Carl Milles. The texts include an essay by Center Director Gregory Wittkopp, "A Courtship with Cranbrook: Carl Milles Settles in America." While the book was released in Sweden June 2016, it did not land in the United States until the North American book launch at Cranbrook on December 11—just in time for holiday gift-giving.
ABOUT THE CONCERT
In 1802, Ludwig van Beethoven wrote a letter to his brothers Carl and Johann that expressed his wish to die, citing worsening deafness, difficulty finding his place socially, and a mysterious ailment that he felt was twisting his life. Together, these afflictions produced a despair mitigated only by his firm conviction that he could not leave this earth before giving all that was within him. He wrote of immense joy in his heart, and love for all mankind. We hear the truth of his words played out through his music today, and indeed stretching all the way to his monumental declaration of love for all -- the choral movement of the Ninth Symphony.
The Sonata for Piano and Violin in C Minor, Op. 30, No. 2, which was published in 1803, was composed during the events leading to the writing of his famous "Heiligenstadt Testament" (the letter referenced above) and reflects the darkness of his mood, albeit with some fun and joy in the scherzo movement. The F Major Romance, Op. 50, is full of the love Beethoven found in his heart. Written in 1798, it was not published until 1805, well after he had come to terms with the circumstances that dictated his life of isolation due to his deafness.
ABOUT THE PIANIST
Pianist Christopher Harding maintains a flourishing international performance career, generating acclaim and impressing audiences and critics alike with his substantive interpretations and pianistic mastery. He has given frequent solo, concerto, and chamber music performances in venues as far flung as the Kennedy Center and Phillips Collection in Washington, D.C., Suntory Hall in Tokyo, the National Theater Concert Hall in Taipei, the Jack Singer Concert Hall in Calgary, and halls and festival appearances in Newfoundland, Israel, Romania, and China.
Harding's concerto performances have included concerts with the National Symphony and the Saint Louis Symphony Orchestras, the San Angelo and Santa Barbara Symphonies, and the Tokyo City Philharmonic, working with such conductors as Andrew Sewell, Eric Zhou, Taijiro Iimori, Gisele Ben-Dor, Fabio Machetti, Randall Craig Fleisher, John DeMain, Ron Spiegelman, Daniel Alcott, and Darryl One, among others. His chamber music and duo collaborations have included internationally renowned artists such as clarinetist Karl Leister, flautist Andras Adorjan, and members of the St. Lawrence and Ying String Quartets, in addition to frequent projects with his distinguished faculty colleagues at the University of Michigan. He has recorded solo and chamber music CDs for the Equilibrium and Brevard Classics labels.
ABOUT THE VIOLINIST
A member of the Indiana-based Chester String Quartet for 15 years, violinist Kathryn Votapek now maintains an active career as soloist and as guest artist at chamber music festivals throughout the U.S., Canada, Europe and Central America. Ms. Votapek has been on the faculty of the Meadowmount School of Music, the Interlochen Arts Camp, the Las Vegas Music Festival, the Madeline Island Music Camp, the Quartet Program, the Banff International Festival, and the Adriatic Chamber Music Festival (Italy), as well as performing at the Speedside Festival (Canada), the Klosterkamp Kammermusikfest (Germany), the International Deia Festival (Spain), the Garth Newel Festival, the Fontana Festival, and with the Chicago Chamber Musicians.
Votapek is currently Assistant Professor of Violin at University of Michigan and the Associate Concertmaster of the Ann Arbor Symphony Orchestra. She was Associate Professor of Violin and Artist in Residence at Indiana University South Bend. Ms. Votapek received her Bachelor of Music degree at Indiana University and Masters degree from the Juilliard School. Her teachers were Robert Mann, Franco Gulli, and Angel Reyes.
ABOUT THE BOOK
In addition to seven original essays, Millesgården: The Home and Art of Carl Milles, features new photography by the Chinese photographer Yanan Li. The characteristic shutter sound of the Hasselblad camera awakened Yanan's interest when he was a student in film photography, and it became one of the reasons that inspired his move to Sweden in 2000. Today, he serves as one of the distinguished and small group of Hasselblad ambassadors.
While many photographers have visited Millesgården over the years, Yanan managed to interpret different connections and find new angles between works with the garden estate. In working from dawn to dusk, occasionally spending the night, and fighting his way through blizzards, Yanan developed an intimate knowledge of Millesgården. His images are evocative of the powerful emotions the place engenders.
Millesgården: The Home and Art of Carl Milles retails for $72, and remains available for purchase through the Cranbrook Center for Collections and Research. Visit the Center's online Store to purchase a copy.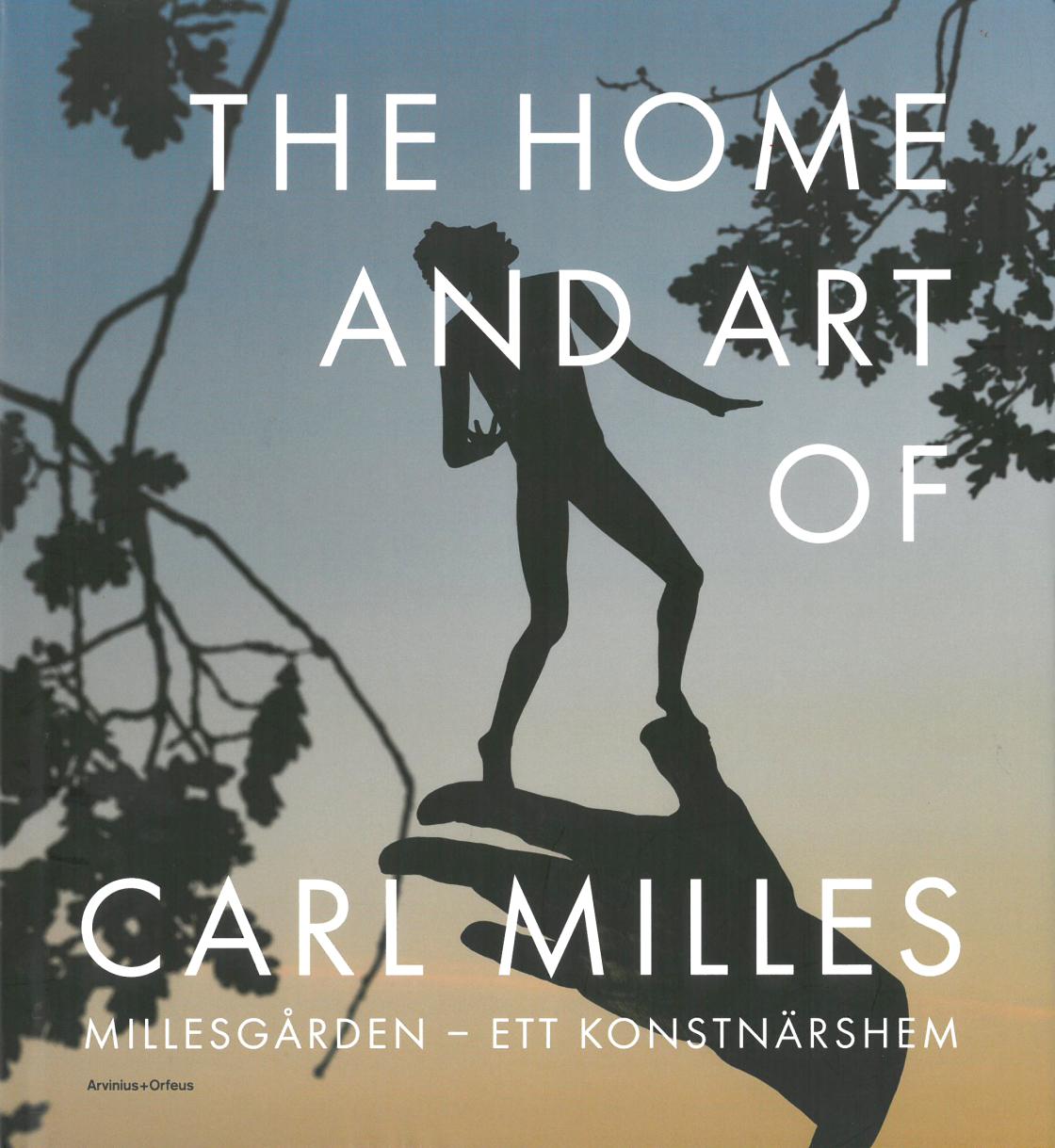 photo credits
Askew, Richard G. Carl Milles sculpting Orpheus at Cranbrook, 1934. Cranbrook Archives, Cranbrook Center for Collections and Research, Bloomfield Hills. 
Yanal, Robert. "Beethoven" from the Orpheus Fountain group. 
Rearick, P.D. Performance photo from the concert. December 11, 2016. Cranbrook Center for Collections and Research, Bloomfield Hills.
Li, Yanan. Book cover of Millesgarden: The Home and Art of Carl Milles.