Uncovering Cranbrook Lecture Series
FRANK LLOYD WRIGHT AND JAPAN: INFLUENCES, IMPORTS, AND IMPACT
Tuesday, September 22, 2020 | 10:00am—11:00am
Tuesday, September 22, 2020 | 7:00pm — 8:00pm
$20 per Viewer
Lecture will be Password-Protected
Advance Registration is Required
Free for Cranbrook Academy of Art and Cranbrook Schools Students (register by sending an email from your Cranbrook email address to center@cranbrook.edu)
Presented by Cranbrook Center for Collections and Research
 
Lecturer:
Kevin Adkisson, Associate Curator, Cranbrook Center for Collections and Research
This presentation was recorded and is available for viewing at the original $20 ticket price. Please email center@cranbrook.edu for further information on accessing this lecture.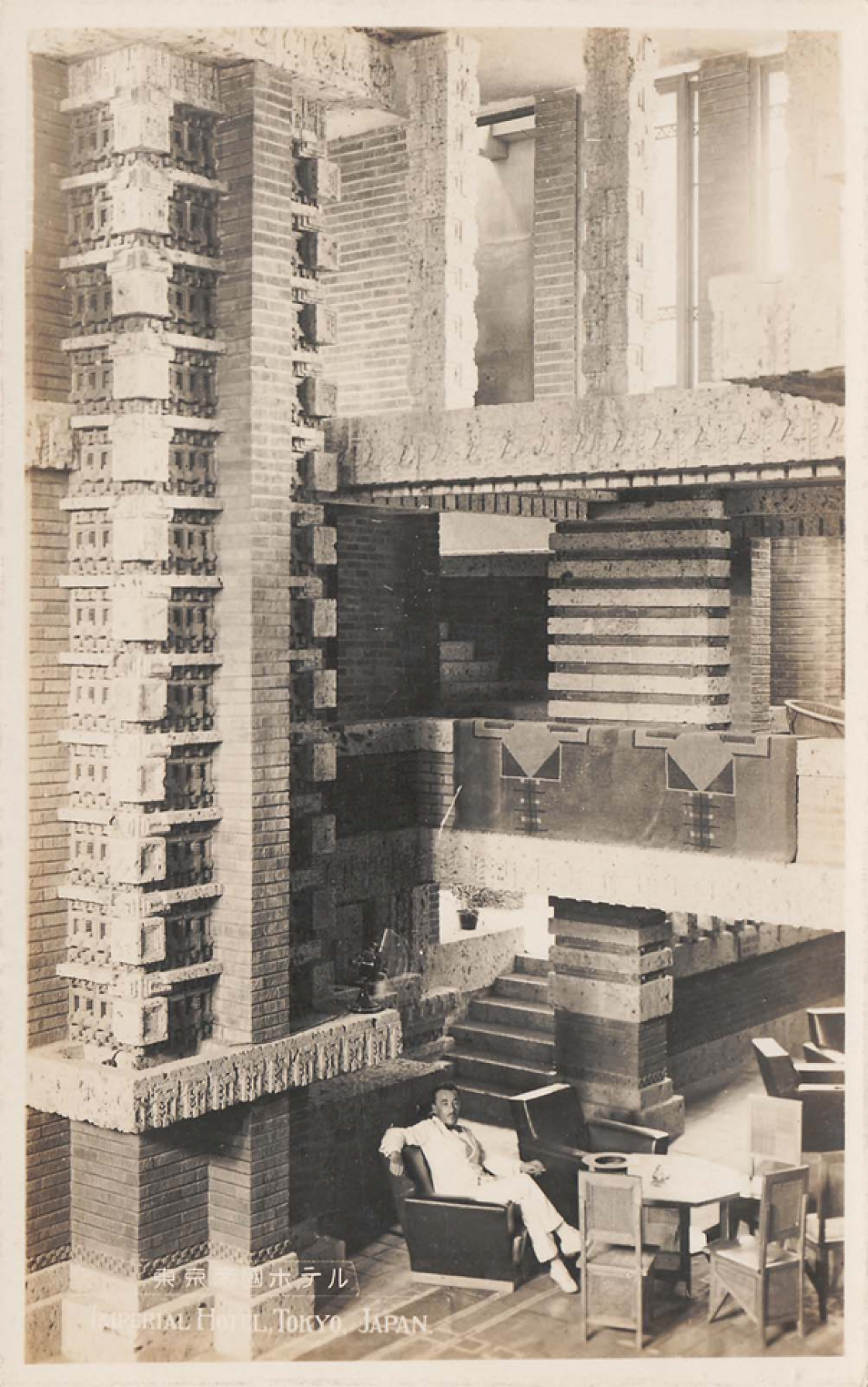 ABOUT THE LECTURE
While Frank Lloyd Wright spent his career advocating for the development of a distinctly American architecture, his buildings are deeply indebted to Japanese art, architecture, landscape, and traditions. Join the Center for Collections and Research as we investigate Wright's lifelong fascination with Japan, and how his passion impacted his work, his home, and even the lives of his clients.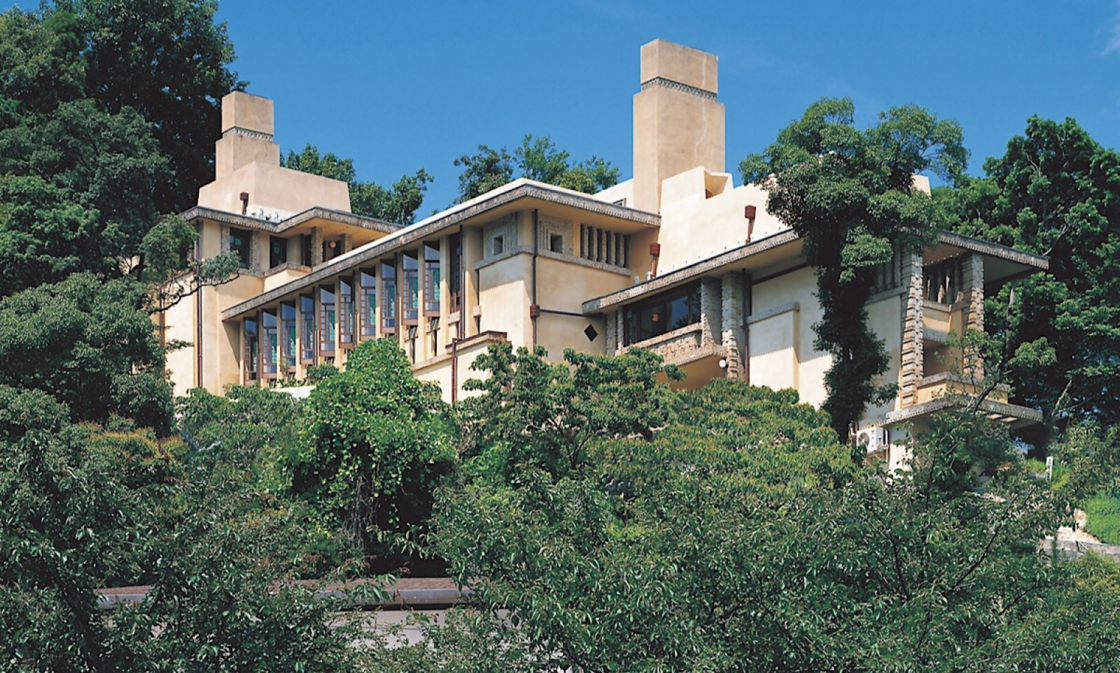 Frank Lloyd Wright was introduced to Japanese art and architecture in Chicago as a young architect, first through prints and then the Japanese Pavilion at the 1893 World's Columbian Exposition. He travelled to Japan in 1905 and lived in Tokyo between 1916 and 1922 to oversee the design and construction of the Imperial Hotel. Wright built a handful of additional structures in the country while amassing a large collection of Japanese art: prints, screens, scrolls, sculptures, textiles, and ceramics. These objects would be integrated into the architect's own Wisconsin home, Taliesin.
Wright's love of Japan often extended into his clients' lives, and Melvyn and Sara Smith became interested in Japanese culture after moving into their own Usonian Wright house in 1950. The Smiths hosted Japanese visitors and students at the home, immersed themselves in the art of chanoyu (the traditional Japanese tea ceremony), and received many small tokens of appreciation in the form of Japanese ceramics, dolls, and books that remain on display in the home. In 1968, Wright's apprentice and protégé William Wesley Peters designed a small tea house to be constructed alongside the pond behind the house.
This lecture will trace Wright's career as a collector of Japanese art, as an architect working in Tokyo, and the lifelong impact of Japanese architecture and gardens on Wright's designs for American homes.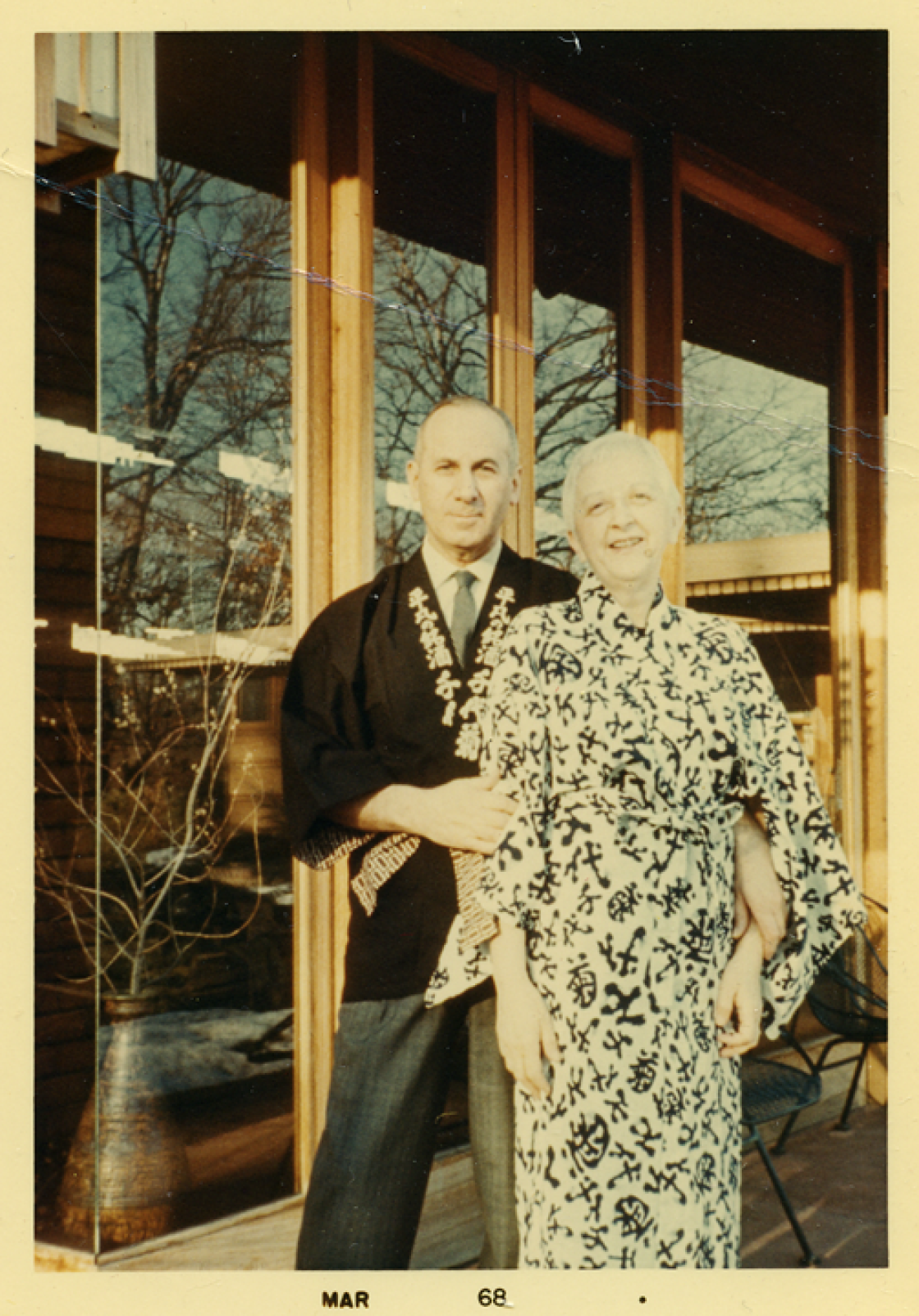 The Uncovering Cranbrook Lecture Series is a new initiative to give audiences an inside look at the many stories of Cranbrook from the staff of the Center for Collections and Research. The series highlights the people and personalities who helped shape our community and form the rich legacy of art, architecture, science, and education that defines Cranbrook. 
Frank Lloyd Wright and Japan: Influences, Imports, and Impact was first presented by Kevin Adkisson on August 25, 2018, as part of the Center's program, "Japanese Tea Gardens and Tea Houses: From Japan to Frank Lloyd Wright and Today" at Cranbrook Institute of Science. 
ABOUT KEVIN ADKISSON
Associate Curator for Cranbrook Center for Collections and Research Kevin Adkisson works on preservation, interpretation, and programming across the many buildings and treasures of Cranbrook. He presents a popular History of American Architecture Lecture Series each winter, has curated a variety of exhibitions within Saarinen House and Cranbrook House, and is actively working on the revitalization and conversion to a museum of the Frank Lloyd Wright-designed Smith House. A native of north Georgia, Adkisson has his BA in Architecture from Yale and his MA from the University of Delaware's Winterthur Program in American Material Culture, with a thesis examining the role of postmodernism in shopping mall architecture.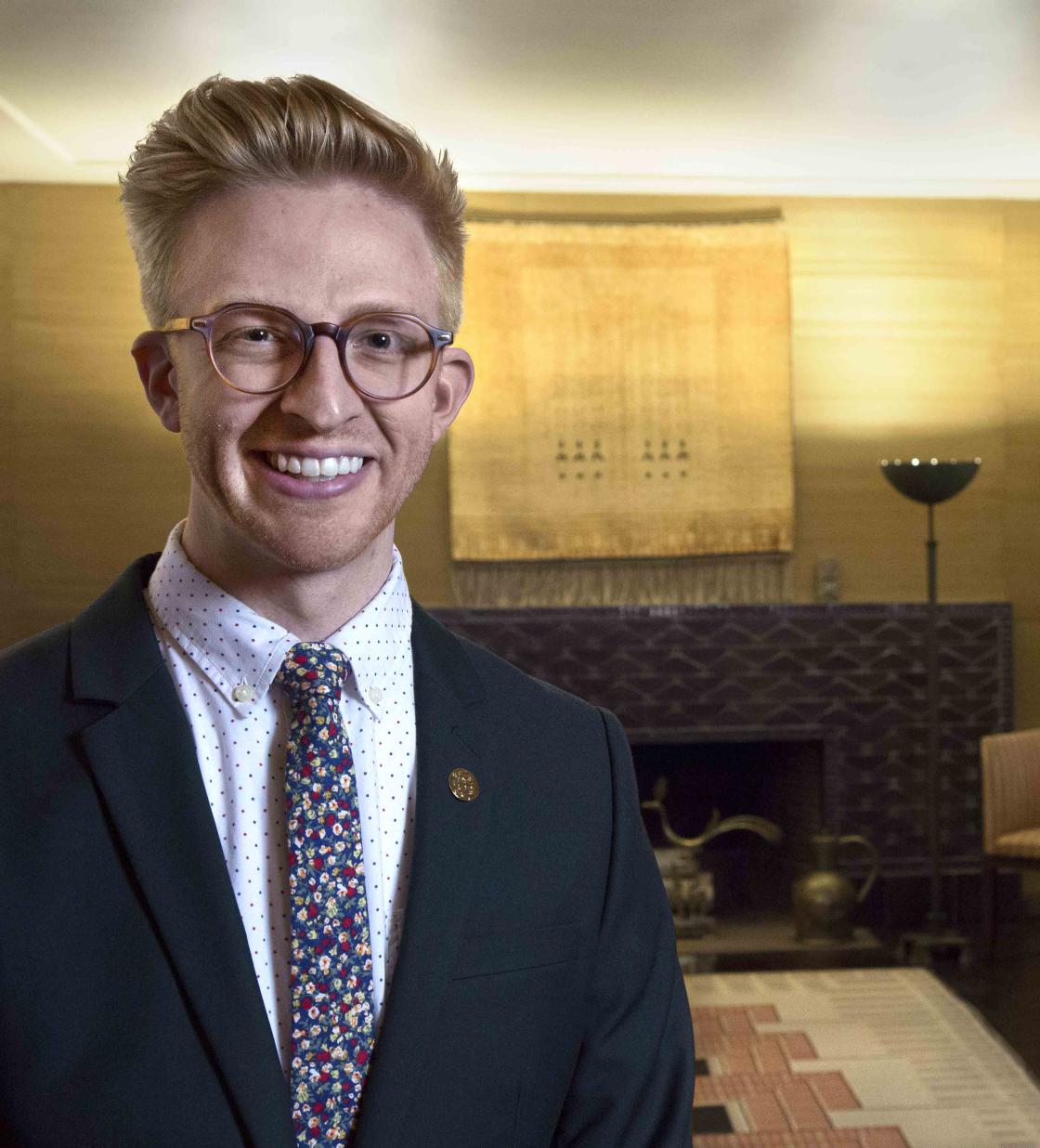 ADDITIONAL INFORMATION
On the Friday prior to the lecture date, registered participants will receive an email with instructions on how to join this virtual experience; a reminder will be sent one hour prior to the start of the lecture. We are limited in the number of virtual "seats" and each registration is unique. Please do not share the login link with others. We appreciate your support of the Center by purchasing tickets for each viewer in your household.
The lectures will begin promptly at their scheduled times and include a ten-minute Q&A session at the end of each lecture.
The Uncovering Cranbrook Lecture Series is presented by Cranbrook Center for Collections and Research. For more information, please contact the Center at center@cranbrook.edu or leave a voicemail at 248.645.3307 and we will return your call.
PHOTO CREDITS
Haefner, James. Frank Lloyd Wright-designed Smith House, 2010. Cranbrook Center for Collections and Research, Bloomfield Hills.
Postcard view of the Imperial Hotel by Frank Lloyd Wright, ca. 1923-1927. Tokyo, Japan. The Wright Library.
Tazaemon Yamamura House by Frank Lloyd Wright and Arata Endo, 1918-24. Ashiya, Japan. Wall Street Journal.
Melvyn and Sara Smith outside of their home, the Frank Lloyd Wright-designed Smith House, ca. 1960-1975. Bloomfield Township, Michigan. Cranbrook Archives.
Kevin Adkisson, 2017. Photograph by P.D. Rearick, CAA '10.