A Night on Lake Como
A CRANBROOK BOAT HOUSE TOUR AND FARM-TO-TABLE DINING EXPERIENCE FEATURING WRIGHT & COMPANY AND CHEF MARC DJOZLIJA

Sunday, June 11, 2017, 5:00 - 8:30pm
Cranbrook House
$175 per person (included a $25 tax-deductible donation to Cranbrook's Center)

GUEST ARTISTS
Soprano Angela Theis, Michigan Opera Theatre Studio Artist
Strolling Accordionist Joe Recchia


Proceeds benefit the preservation, collections management, and interpretation efforts of the Cranbrook Center for Collections and Research.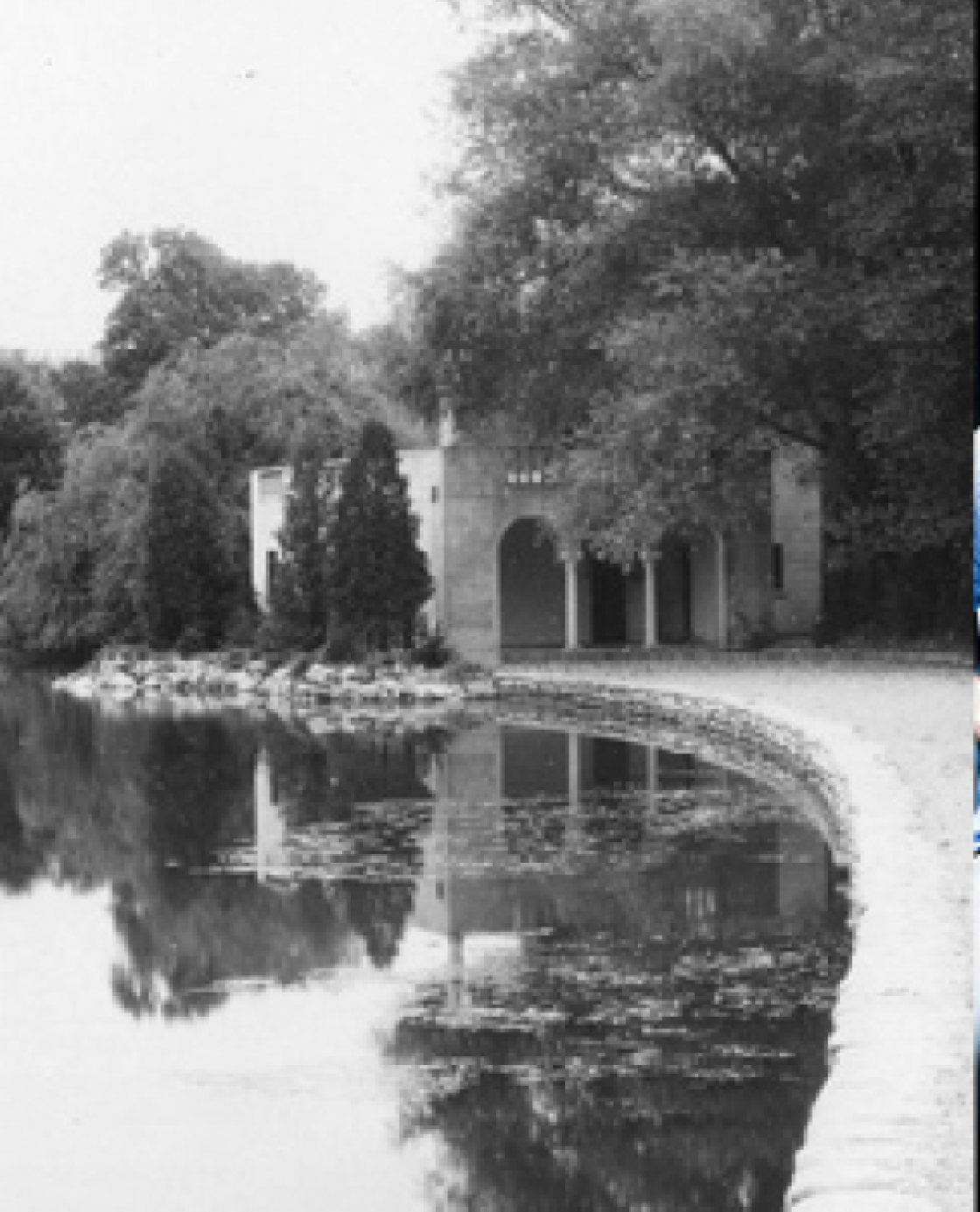 After a visit in 1917 to Italy's Lake Como, Cranbrook's founders George and Ellen Booth built an Italian-style boathouse on the shore of Kingswood Lake. The Center's third Edible Landscapes Dinner wove together the story of the Booths' travels to northern Italy and the history of Cranbrook's Boat House and its Italian rowboat "Nellie," with a farm-to-table dinner featuring the cuisine, wines, and music of Italy. The dinner was hosted by Gregory Wittkopp, Director of the Cranbrook Center for Collections and Research, and Amy Spitznagel, a member of the Center Subcommittee at Cranbrook.

The evening started with a walk through the gardens of Cranbrook House to the banks of Kingswood Lake, where George and Ellen Booth and architect Marcus Burrowes built a boat house one hundred years ago, followed by a behind-the-scenes tour of the Cranbrook House and Gardens Greenhouse and Workshop where "Nellie" rests after decades of use on Kingswood Lake.

After the tours, appetizers and wine were served on the North Terrace of Cranbrook House overlooking Kingswood Lake. Guests then moved into the Library where the tables were set for a three-course dinner and dessert—the creation of Chef Marc Djozlija at Wright & Company in Detroit who narrated the dinner as it unfolded. Along the way, we were serenaded by strolling accordionist Joe Recchia and treated to an Italian aria by soprano Angela Theis, a Studio Artist with the Michigan Opera Theatre in Detroit.
WRIGHT & COMPANY
Founded in 2014 by Dave Kwiatkowski and Marc Djozlija, Wright & Company is located on the second floor of a brick and brownstone building on Woodward Avenue, right in the heart of the revitalized downtown Detroit area. A few diners may remember the old building fondly as the place they bought their engagement rings, before Wright-Kay jewelers closed in 1978 and moved to the malls. Dave Kwiatkowski is the owner and creator of The Sugar House, an internationally acclaimed craft cocktail bar in Corktown, Detroit. Marc Djozlija worked for the Wolfgang Puck Group for the last twenty years, and was the executive chef at both Steak and Pizzeria & Cucina at the MGM Grand Detroit. Most recently, Chef Djozlija was nominated for a James Beard award for "Best Chef," Great Lakes Region, 2015.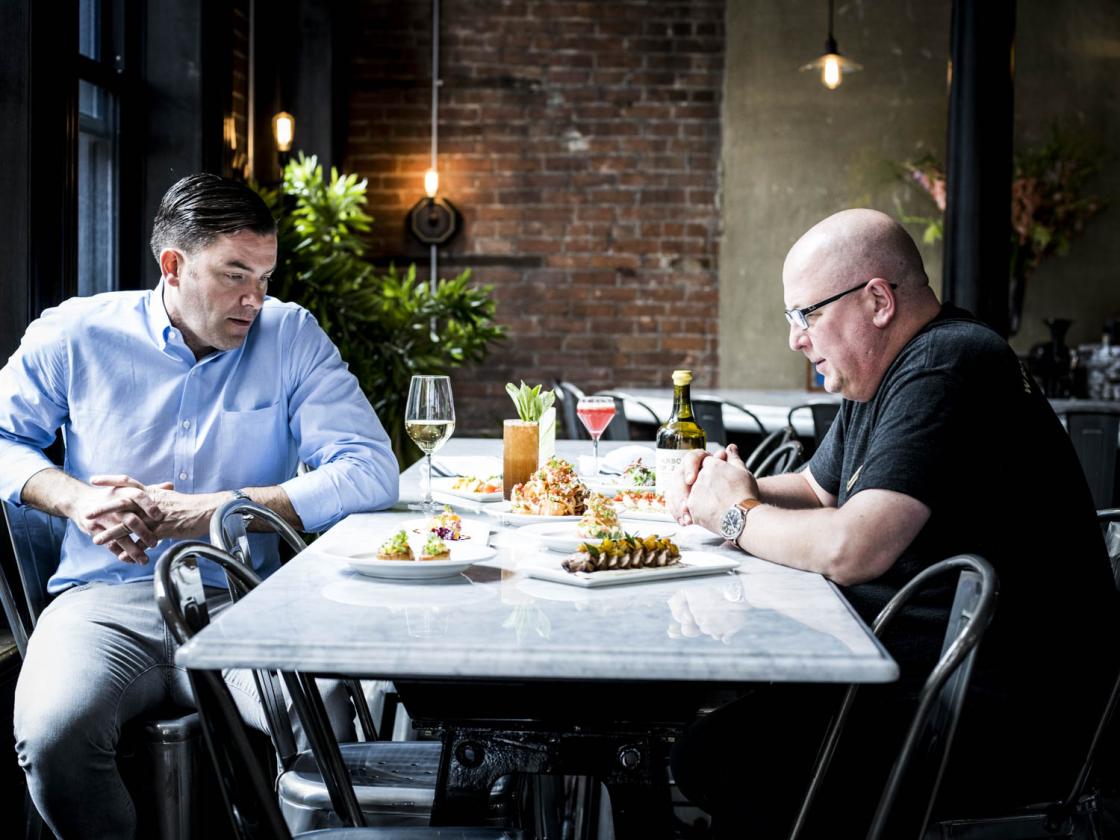 GUEST ARTISTS
Soprano Angela Theis has captivated international audiences and critics alike, while remaining active in her hometown Detroit area. In 2016-2017, she made her debut as Susanna in Mozart's Le nozze di Figaro with the Toledo Opera and returned to the Michigan Opera Theatre as Frasquita in Carmen and Beth in Little Women through her engagement as a Michigan Opera Theatre Studio Artist. Theis has been honored with numerous grants and awards, most notably as a fellow to study under Barbara Bonney at the Universität Mozarteum in Salzburg, Austria, as the recipient of both the Audience Choice Award and 2nd Prize in the 2013 AIMS Meistersinger Competition, and as a 2012 Michigan winner of the Metropolitan Opera National Council Auditions.

Professional strolling accordionist Joe Recchia has performed throughout the US, Canada, and Europe and has served as the President of the Michigan Accordion Society for the past four years. He comes from a long line of famous accordionists starting with his grandfather who was Henry Ford's personal accordionist and music director at Fair Lane, Ford's home in Dearborn.

ADDITIONAL INFORMATION
Tickets for this all-inclusive dining experience (appetizers, three dinner courses, dessert, and carefully-selected white Italian wines) were $175 per person and included a $25 tax-deductible donation to the Cranbrook Center for Collections and Research. 
photo credits
A Night on Lake Como Edible Landscapes Dinner. June 11, 2017. Cranbrook Center for Collections and Research, Bloomfield Hills.
Cranbrook Boat House, View of the Loggia from Kingswood Lake. Cranbrook Archives, Cranbrook Center for Collections and Research, Bloomfield Hills.
Dave Kwiatkowski and Marc Djozlija. Courtesy of Wright & Company, Detroit.