Leslie Mio
Associate Registrar
Cranbrook Center for Collections and Research
248.645.3747
LMio@cranbrook.edu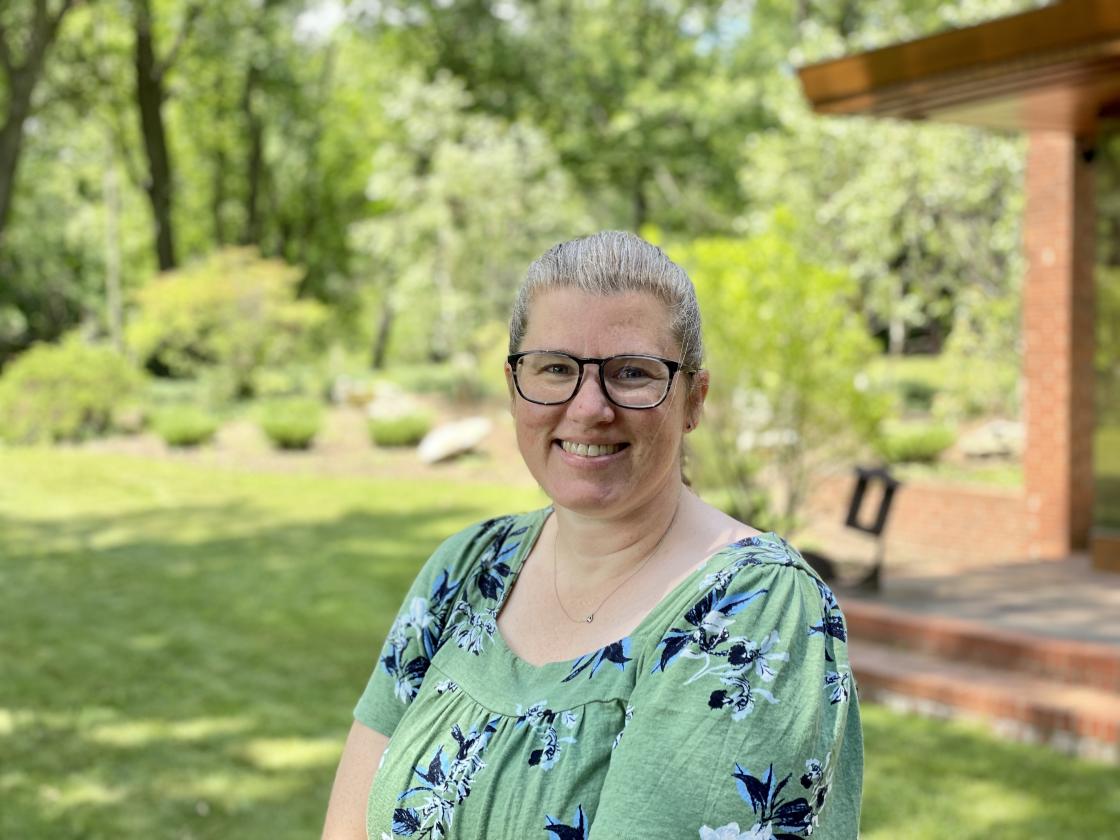 Leslie S. Mio joined the Center for Collections and Research in 2015 as the Assistant Registrar, and became the Associate Registrar in 2017.  Her main concentration is on the Cultural Properties in heritage areas across campus (and her favorite is the Dining Hall at Kingswood School).  Leslie has worked in the museum field since 2001, previously as the Assistant Registrar and Loan Coordinator at The Henry Ford and Museum Assistant at The Birmingham Museum. A native of Royal Oak, Michigan, Leslie received her Master's Degree in Historical Administration from Eastern Illinois University, her Bachelor's Degree from Saint Mary's College, Notre Dame, and is a proud alumna of Shrine Catholic Schools.  Leslie has served on the board of The Friends of the Birmingham Museum for over ten years and is currently the board's Vice President and Technology Chair. 
PHOTO CREDITS
Header photograph by P.D. Rearick, CAA '10.
Leslie Mio photographed at Smith House by Kevin Adkisson, Cranbrook Center for Collections and Research