Robert T. Hatt
1902 - 1989
Robert Torrens Hatt was born on July 17, 1902, in Lafayette, Indiana. He was the son of William Kendrick Hatt, a professor of civil engineering at Purdue University, and Josie Belle Appleby Hatt.Dr. Hatt grew up in Lafayette and attended Purdue University from 1919 to 1920, going on to receive a Bachelor of Science degree in 1923 from the University of Michigan. Hatt began his career in museums at the University of Michigan when one of his professors, Dr. Ruthven, assigned him a research desk at the University Museum. Dr. Hatt pursued his interest in the study of mammals at Columbia University, where he was awarded a Master's Degree in 1925 and a Ph.D. in Zoology in 1932.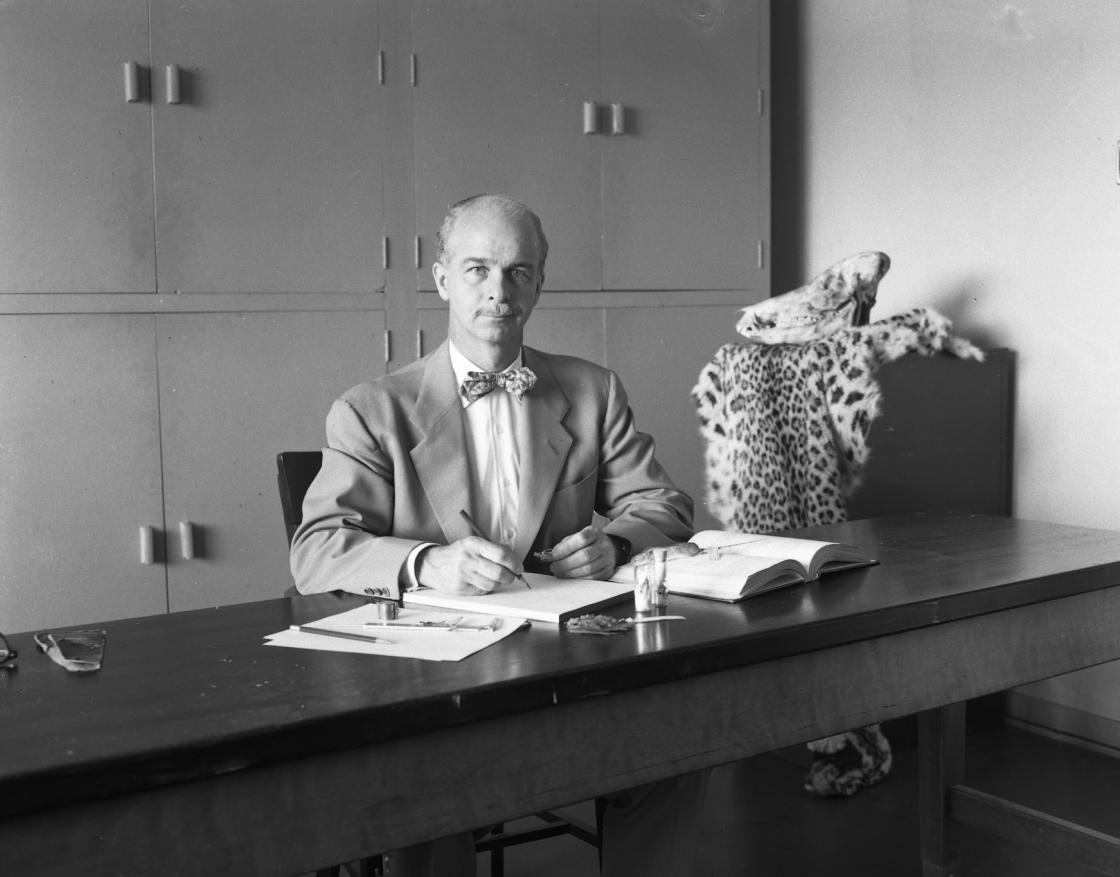 During this time, Dr. Hatt was an instructor of biology at New York University (1923-1928) and an Assistant Curator of Mammals at the American Museum of Natural History in New York City (1928-1935).
His work with Cranbrook began on July 1, 1935, when Dr. Hatt was appointed Director of the Cranbrook Institute of Science (CIS), a position he held until his retirement on June 30, 1967. Under his direction, CIS went through several building expansions and research conducted there drew the attention of the scientific community worldwide. In appreciation for his years of service, Dr. Hatt was awarded a Founders Medal in 1964 from the Cranbrook Foundation.
In addition to his administrative duties as CIS Director, Dr. Hatt spent a significant amount of time on field work and consultation. His research on the mammals of the United States, Mexico, Iraq, Pakistan, the Congo, and Southern Rhodesia (now Zimbabwe) resulted in many published papers and books. He was a Fellow in the Zoological Society of London, the New York Zoological Society, and the American Museum of Natural History. Dr. Hatt was a Research Fellow with the Fulbright Foundation in Iraq (1952-1953), and was appointed as the Ministry of Education, Consultant on Science Museums through the United Nations' Educational, Scientific and Cultural Organization (UNESCO) in Pakistan (1956).
Dr. Hatt married Marcelle Roigneau in 1929. They had two sons: Richard and Peter. After Marcelle's death in 1951, Hatt married Suzannah Beck Vaillant in 1953. Following retirement, Dr. and Mrs. Hatt continued their research and world travels, with a home base in Littleton, New Hampshire. Dr. Hatt died in 1989 after suffering a stroke.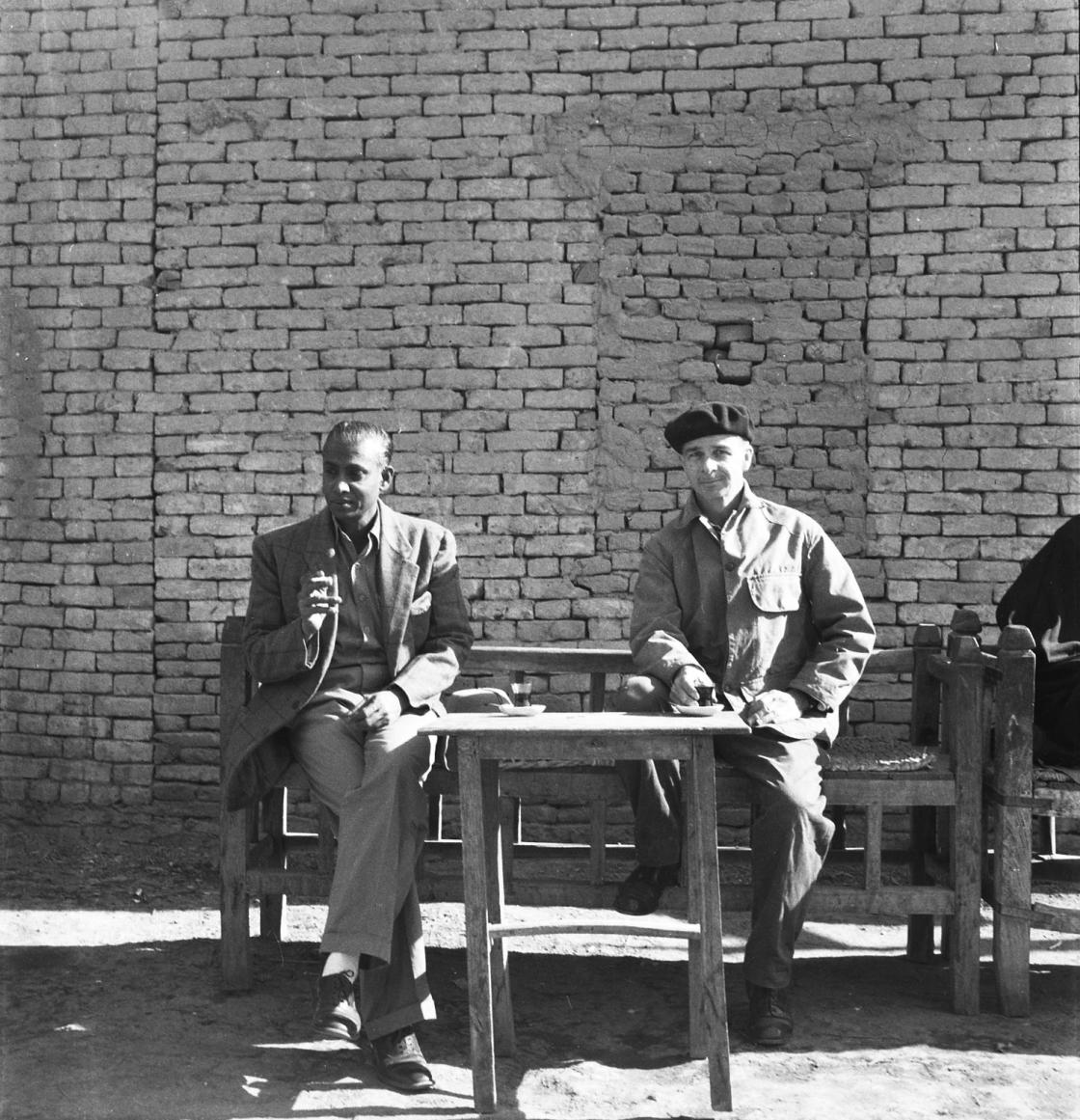 Adapted from Cranbrook Archives Finding Aid
Leslie Mio, Associate Registrar
Cranbrook Center for Collections and Research
May 2017
Sources
Robert Torrens Hatt Papers. Cranbrook Archives, Bloomfield Hills, Michigan. 
photo credits
Croze, Harvey. Portrait of Dr. Robert Hatt at his desk. July, 1953. Cranbrook Archives, Cranbrook Center for Collections and Research, Bloomfield Hills.
Cranbrook Institute of Science Director, Robert T. Hatt with an unidentified man in Babylon. 1953. Cranbrook Archives, Cranbrook Center for Collections and Research, Bloomfield Hills. 
Banner photo by P.D. Rearick, CAA '10.