Sponsor the Center
The Center serves a broad audience, connecting Cranbrook to the world, and enriching the lives of others. Whether in person or online, learners of all ages and backgrounds engage with the unparalleled beauty and innovation of Cranbrook through the Center's interesting, relevant, and meaningful programming. Our tours, lectures, and events are frequented by scholars, artists, alumni, students, architects, gardeners, craftsmen, musicians, historians, cultural enthusiasts, and the "Cranbrook Curious" near and far.

Corporate sponsorship of a Center program or event is high impact, as it creates enhanced brand awareness and offers special privileges through association with Cranbrook's world-class campus and growing community of life-long learners. Signature opportunities include Day Away Trips, Lectures, Behind-the-Scenes experiences, and the summer tour season of Saarinen House and Smith House. For more information about sponsorship opportunities, please contact Gregory Wittkopp at GWittkopp@cranbrook.edu or 248.645.3315.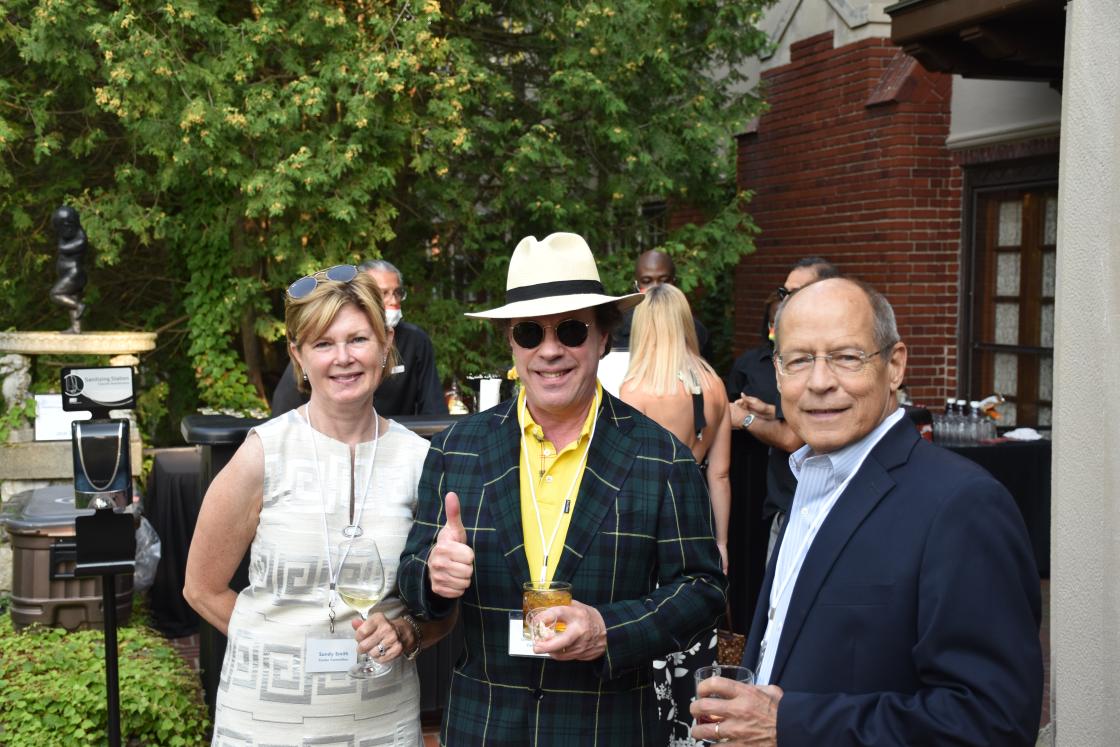 PHOTO CREDITS
Cranbrook Academy of Art students on a Campus Tour, September 2019; Photography by Daniel Smith (CAA '21), Courtesy Cranbrook Center for Collections and Research. 
Center guests at the House Party 2021 Patrons Party, August 26, 2021; Photogtaphy by Eric Francy, Coutesy Cranbrook Center for Collections and Research.