Donate to the Center
Donations to the Center are critical to our work in sustaining and interpreting all that Cranbrook has to offer. Contributions of any amount help to uncover Cranbrook's history and strengthen the promise of our future.

Since its inception in 2012, the Center has had a strong and expanding core of loyal supporters, allowing us to have operating flexibility as well as expand our programs and protect the collections under our care. We would like to take this opportunity to recognize on the Center's virtual "Donor Wall" those individuals and foundations whose cumulative giving to the Center has exceeded $5,000 in monetary gifts.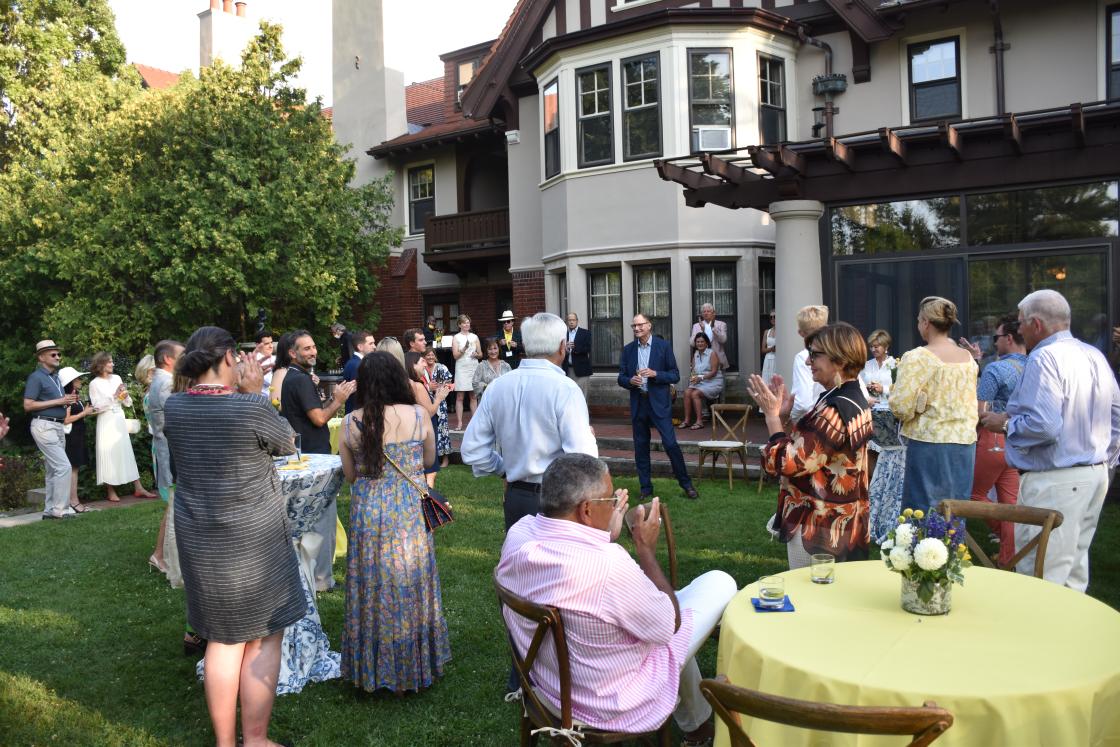 Other ways to Donate
By Phone or Email
Please contact our Development Coordinator, Kelley Black, at kblack@cranbrook.edu or 248.645.3451 for information on how to make a pledge, set up automatic recurring payments, or to make a gift over the phone.
If you are interested in giving from a non-cash asset, such as appreciated securities, a gift from your IRA, or a grant from your donor advised fund, please contact Kristin Hermann at khermann@cranbrook.edu.

By Drop Off
Checks made out to "Cranbrook Educational Community" may be dropped off at Cranbrook House. Please add a note in the memo indicating your gift is for the Center.
Cranbrook House Address
380 Lone Pine Road
Bloomfield Hills, MI 48304

By Mail
Mailing Address
CRANBROOK ADVANCEMENT OFFICE
P.O. BOX 778761
CHICAGO, IL 60677-8761

Gifts to the Center for Collections and Research are tax deductible to the extent allowable by law. Cranbrook's tax ID number is 38-2015048.
Planned Giving
Learn how to support Cranbrook for years to come with a gift that costs nothing now. Visit our Planned Giving website for information on leaving your legacy at Cranbrook.
PHOTO CREDITS
Cranbrook Academy of Art students on a Campus Tour, September 2019; Photography by Daniel Smith (CAA '21), Courtesy Cranbrook Center for Collections and Research. 
Center Director Gregory Wittkopp speaking at the House Party 2021 Patrons Party, August 26, 2021; Photogtaphy by Eric Francy, Coutesy Cranbrook Center for Collections and Research.