Architectural Records
The Architectural Records collection consists of over 5,000 drawings in various formats related to construction and restoration projects across the Cranbrook campus, as well as corresponding project files.  We also have a large collection of drawings related to the firms of Saarinen and Saarinen; Saarinen, Swanson and Saarinen; Swanson and Booth; Swanson Associates; and Eero Saarinen and Associates. Drawings and project files are also part of various manuscript collections of artists and architects affiliated with Cranbrook. Most drawings are cataloged to the item level and are available through the campus-wide Horizon Library Catalog. A representative sampling has been digitized and is available via our Digital Image Database.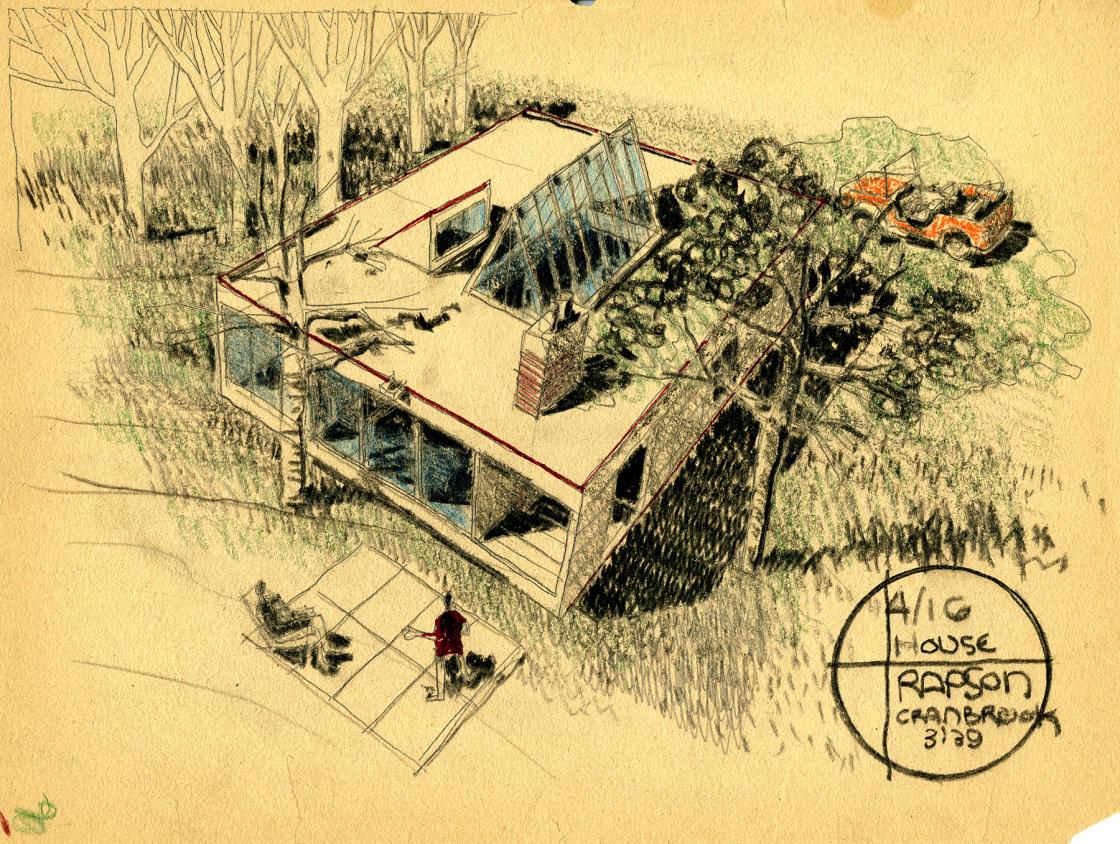 Photograph Collection
The Photograph Collection consists of over 500,000 images in various formats including negatives, slides, photographic prints, photograph albums, and digital images. The Archives maintains the original negatives and photographic prints from Cranbrook staff photographers from 1931 to 1970. We also collect individual photograph collections including those of photographers George Hance, Richard Hirneisen, Jack Kausch, Peter Nyholm, Cynthia Waldeck-Reno, and Richard Shirk.  In addition, we have an architecture slide collection of images taken by Balthazar Korab which document contemporary construction and restoration projects across campus from 1995 to 2005.  Additional photographic images are contained within manuscript and records collections. A growing number of images is being digitized and is available via our Digital Image Database. 
Manuscript Papers
This collection is comprised of the personal papers of the founders, George and Ellen Booth, and related family members including Henry Wood Booth, James Edmund Scripps, and the Booth children and grandchildren.  In addition, we collect the personal and professional papers of former staff, faculty, and alumni of Cranbrook Educational Community. These collections reflect the diversity of our campus in the areas of art, architecture, education, science, and religion. Finding Aids for our processed collections are available.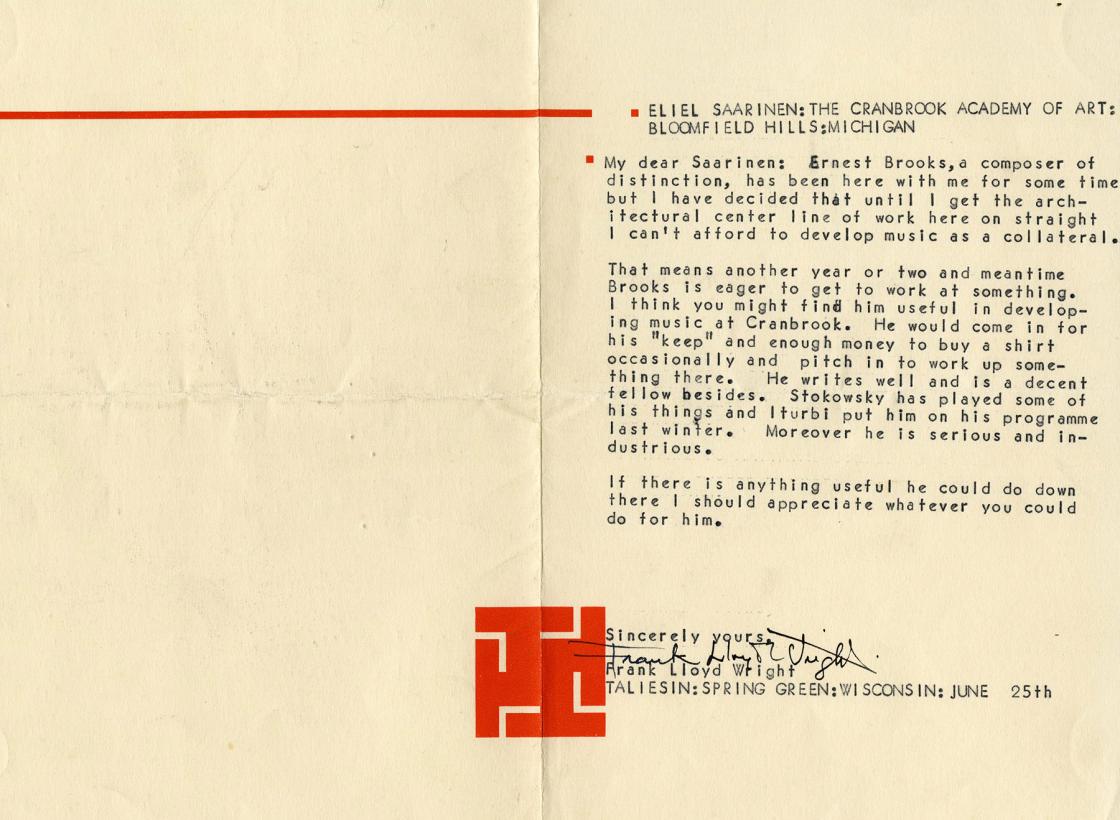 Institutional Records
Cranbrook Archives is the repository for the Institutional Records of departments and divisions across campus. These include the Cranbrook Foundation, community departments, and the records of the three divisions: Cranbrook Academy of Art and Art Museum, Cranbrook Institute of Science, and Cranbrook Schools. We also house the records of Christ Church Cranbrook (a division of the community until 1973), and the records of auxiliary organizations including Cranbrook House and Gardens Auxiliary, Cranbrook Music Guild, St. Dunstan's Guild, and Cranbrook Skating Club.  Finding Aids for our processed collections are available.
Additional Materials
The Archives also has a collection of motion picture film, videotapes, audiotapes, microfilm, and other multimedia which document Cranbrook's history. We maintain vertical files of ephemera and secondary source materials, which include news clippings, articles, press releases, and research notes pertaining to Cranbrook people, places, and events. These are arranged by biographical and subject files. Our scrapbook collection was created by the Press Club of Cranbrook School as well as the Public Relations department of the Cranbrook Foundation. Our poster collection consists of over 500 posters which document the curatorial, educational, musical, scientific, social, and theatrical events that have enhanced and enriched the Cranbrook community.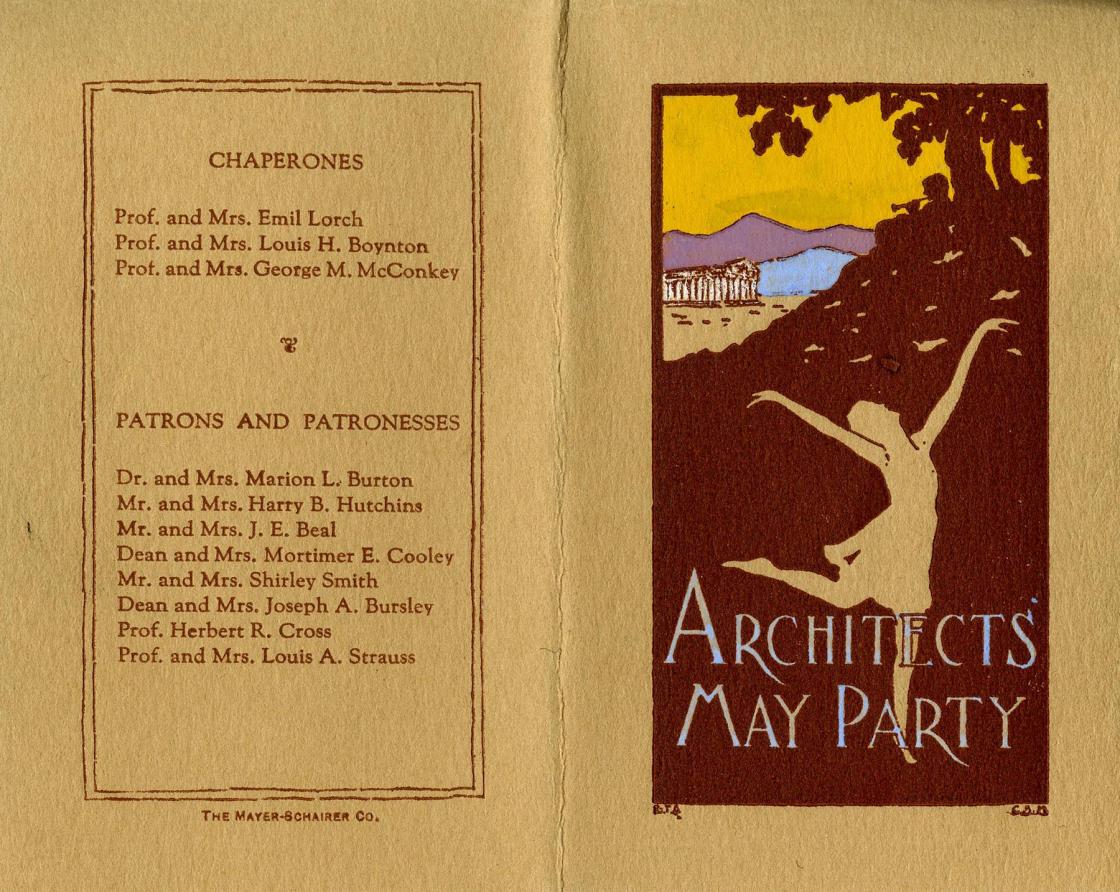 Banner photo by P.D. Rearick, CAA '10. Box photos courtesy of Cranbrook Archives, Cranbrook Center for Collections and Research, Bloomfield Hills.