What's in a logo? If done well, it encapsulates an institution's vision and mission and serves as a metaphor for how the organization wants to be seen in the world. In short, the logo becomes its identity. No small task for a few letters on a piece of real estate that often measures less than one square inch.
At its core, the Cranbrook Center for Collections and Research centralizes the Cranbrook story and offers intellectual engagement with its legacy. Our programs not only connect art, architecture, science, history, and education here at Cranbrook, but also explore our connections with—and impact on—the world at large. This was the brief that we presented to Cranbrook designer Alexander Tochilovsky (Cranbrook Academy of Art, MFA in Design, 1995), challenging him to give this mission physical form and shape it into the Center's first logo.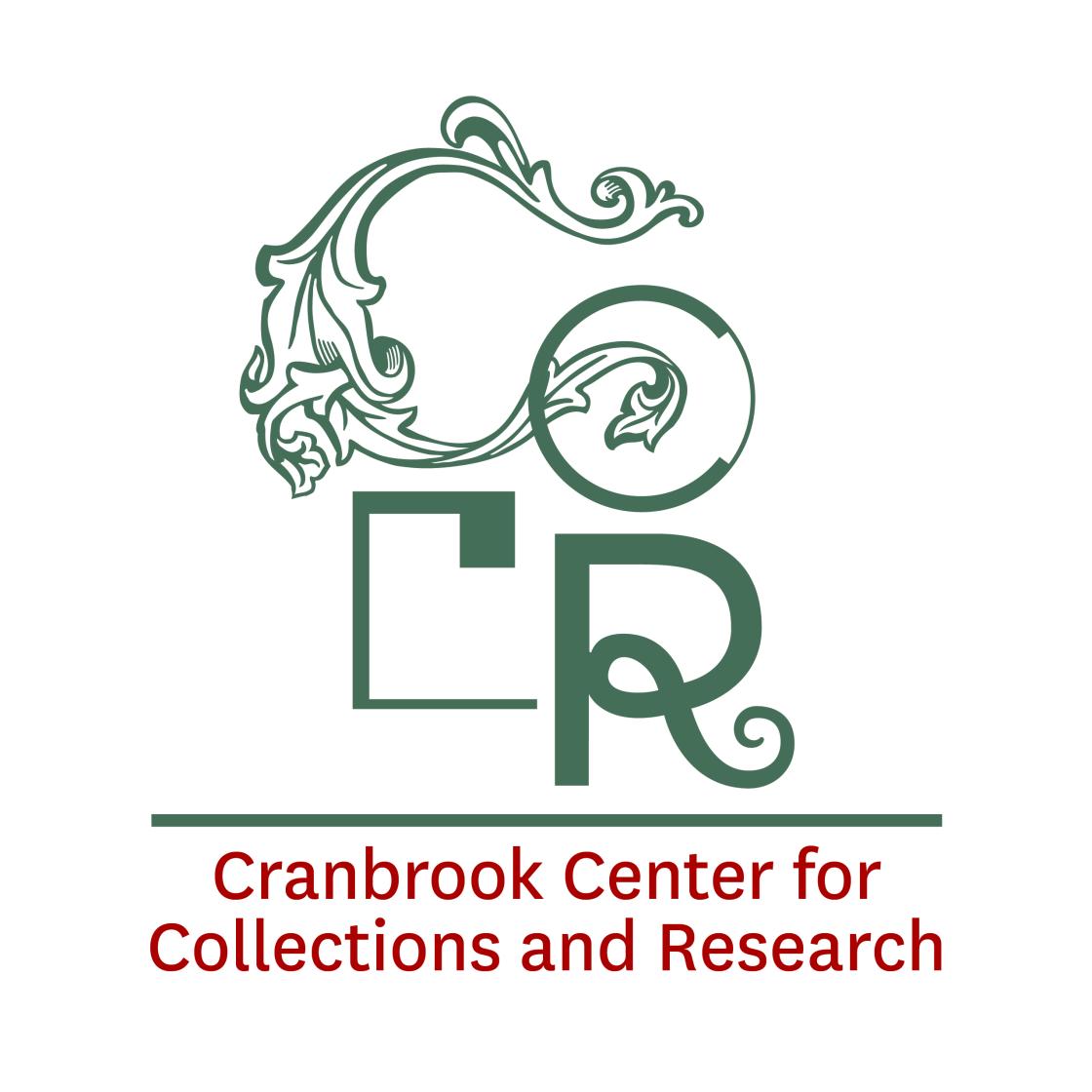 Tochilovsky turned to both Cranbrook's history and its campus, looking for symbols that could represent the inclusive nature of the Center. The C for Cranbrook is from the logo George Booth created for the Cranbrook Press in 1901, three years before he and Ellen Scripps Booth established their estate in Bloomfield Hills; the C for Center, a deceptively simple circle, is part of the logo that the Academy's legendary designer Katherine McCoy created for Cranbrook Educational Community in the 1990s, itself a nod to Eliel Saarinen's 1932 logo for the Academy; the C for Collections is drawn from the architecture of the Institute of Science, specifically the window frames of the Light Lab that marks the entrance to the 1999 addition designed by Steven Holl; and the R for Research can be found in the magnificent Peacock Gates that celebrate the pedestrian entrance to the Cranbrook Campus Quadrangle, the original Cranbrook Schools for Boys, on Lone Pine Road. Collectively these four interlocking letters represent Cranbrook's founding family, our three main programmatic divisions, and a century of our history. More than simply our initials—they form a logo that represents how we hope you will see and experience our mission and programs.
Gregory Wittkopp
Director
Cranbrook Center for Collections and Research
Banner photo by Colton Graub, CS '13