Studio Loja Saarinen: The Art and Architecture of Weaving, 1928-1942
OPENING RECEPTION IN SAARINEN HOUSE
Sunday, April 28, 2019, 1:00pm - 5:00pm

EXHIBITION TOUR DATES 
May 10 through December 1, 2019
Fridays and Saturdays at 2:00pm
Sundays at 1:00pm and 3:00pm

Free admission during the opening, regular fees apply for tours.
Studio Loja Saarinen: The Art and Architecture of Weaving, 1928-1942 is sponsored, in part, by the Clannad Foundation.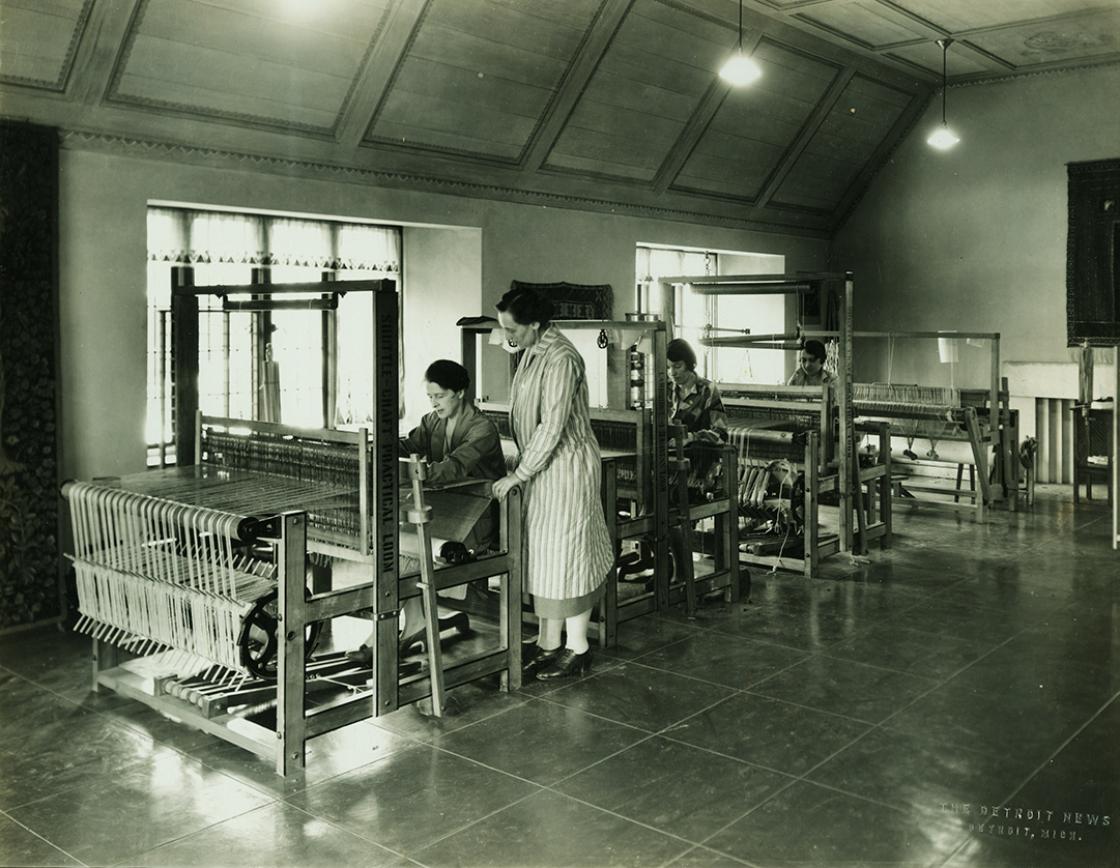 The 2019 tour season special exhibition focuses on the remarkable work of Studio Loja Saarinen, showcasing stunning handwoven rugs and textiles rarely on public view.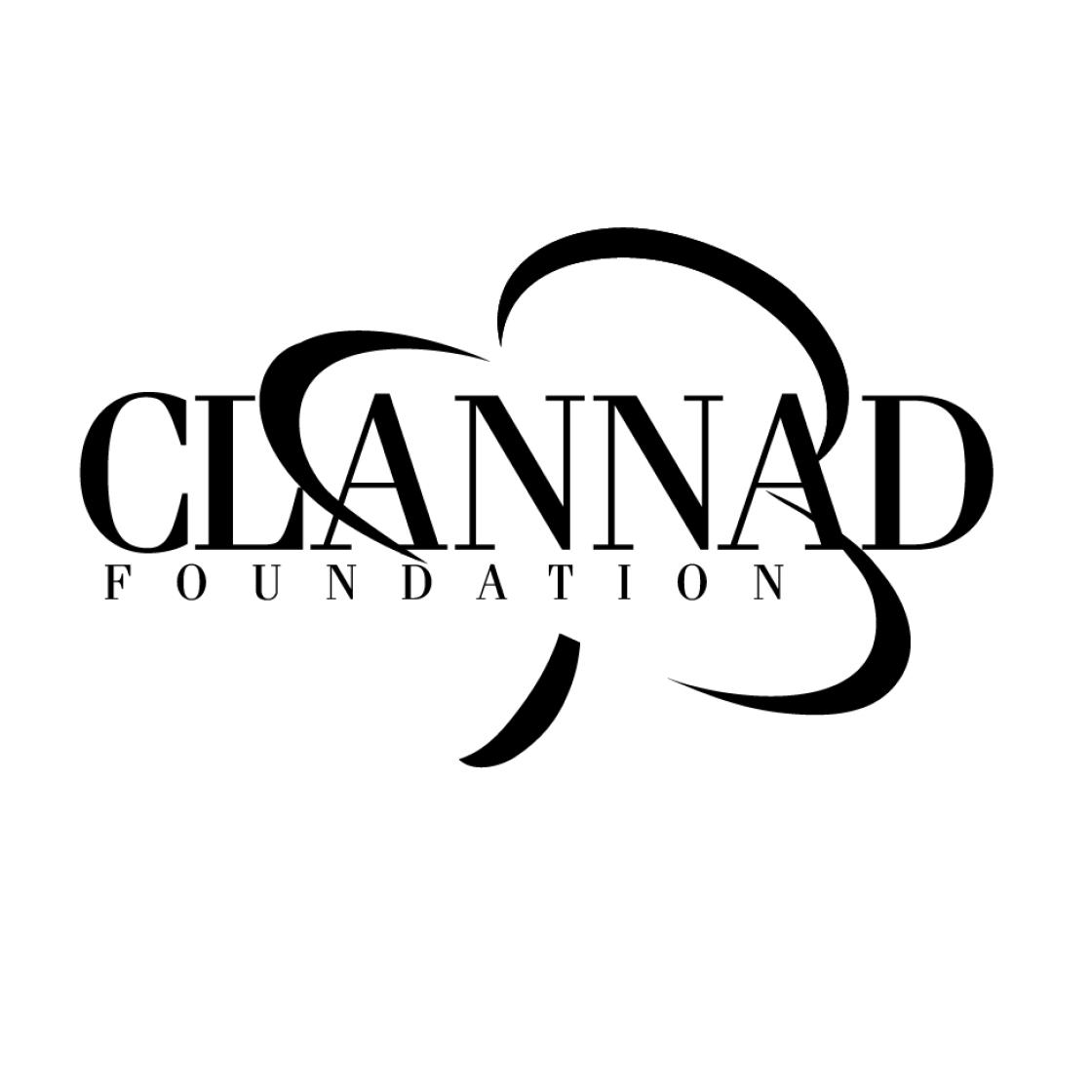 Loja Saarinen headed the Department of Weaving and Textile Design at Cranbrook Academy of Art while also leading Studio Loja Saarinen, a commercial weaving studio. Begun with a single loom at Cranbrook in October 1928, Studio Loja Saarinen grew to encompass thirty-five looms, three of them master looms twelve feet in width requiring three weavers to operate. Designs by Loja, her husband Eliel, weaver Maja Andersson Wirde, and others were made into quality art fabrics, rugs, and window hangings. Commissions for Cranbrook's institutions provided the bulk of the studio's output, while work was also produced for exhibitions, private residences, churches, and businesses—including rugs and cushions for Frank Lloyd Wright. 

Through textiles on loan from the Kingswood School Cultural Properties Collection and Cranbrook Art Museum, as well historic photographs and ephemera from Cranbrook Archives, this exhibition tells the story of Studio Loja Saarinen and showcases the remarkable contributions of the studio toward making Cranbrook a total work of art.

Studio Loja Saarinen: The Art and Architecture of Weaving, 1928-1942 was organized by the Cranbrook Center for Collections and Research and curated by Kevin Adkisson, Center's 2016-2019 Collections Fellow. Cranbrook Center for Collections and Research, in partnership with Cranbrook Art Museum, is responsible for stewarding the collections of Saarinen House and opening its doors to visitors from around the world. The Center also oversees the Cultural Properties collections of Cranbrook Educational Community, including those of Kingswood School.
Studio Loja Saarinen may be viewed on both public and private tours of Saarinen House during the 2019 Tour Season, Friday, May 10, 2019 through Sunday, December 1, 2019.

Studio Loja Saarinen: The Art and Architecture of Weaving, 1928-1942 continues a series of interventions in the historic Saarinen House, all organized by Cranbrook Center for Collections and Research. These exhibitions are designed to rethink the purpose of historic house museums and enhance the experience of visitors within Saarinen House. In 2013, the first exhibition, Anders Ruhwald at Saarinen House: The Anatomy of a Home, explored the complex relationships within the Saarinen family through site-specific work. In the spring of 2017, Saarinen Home: Living and Working with Cranbrook's First Family of Design filled the house with art objects, drawings, and archival materials to further explore how the Saarinens lived and created within the house across their twenty-year residence. For the third intervention, Jason Carter at Saarinen House: #digital_presence (Fall 2017), artist and Academy of Art graduate Jason Carter presented eight new paintings that explored the Art Deco home through the lens of contemporary technology, specifically the interaction between the historic domestic environment and the glowing light of contemporary digital devices. During the 2018 tour season, Saarinen House: Presidents/Residents, 1946-1994 explored the leadership and art of the four presidents of Cranbrook Academy of Art who, following Eliel Saarinen, lived and worked in Saarinen House.

PUBLIC TOUR FEES (INCLUDES ADMISSION TO CRANBROOK ART MUSEUM)
ArtMembers (join now)                               Free
Adults                                                            $15
Seniors (65 and older)                                $13
Students with ID                                          $11

Saarinen House tours include admission to Cranbrook Art Museum. Additional information on Saarinen House, including the Center's tours, is available under the VISIT section of the website. Tickets may be purchased through the Center's EVENTS CALENDAR.
PRIVATE TOURS
Cranbrook Center for Collections and Research offers a limited number of private tours of Saarinen House, mid-April through November, with at least three weeks of advance notice.

Adults and Seniors                                     $20
Full-time Students with ID                        $15
Minimum Private Tour Group Fee              $100

The Center's staff will be glad to include a visit of Saarinen House, and the Studio Loja Saarinen exhibition, as part of a longer custom-designed campus tour. To inquire about private tours, please call the Center at 248.645.3307.

PHOTO CREDITS (FROM TOP TO BOTTOM)
Maja Andersson Wirde for Studio Loja Saarinen, Kingswood School Rug Number 28, Library Rug (detail), 1931. Wool pile, wool weft, linen warp, 243 1/2 x 96 in. Cultural Properties Collection, Kingswood School for Girls. Photography by Kevin Adkisson; Courtesy of Cranbrook Center for Collections and Research.

Loja Saarinen (seated) with Maja Andersson Wirde, Valborg Nordquist and Raghold Johnson in Studio Loja Saarinen, c. 1930. Hermann/The Detroit News. Courtesy Cranbrook Archives.

Cover of a Studio Loja Saarinen brochure, c. 1932. Courtesy Cranbrook Archives, Saarinen Family Papers.