Virtual Tours of Cranbrook's Campus
Cranbrook's world-renowned campus is a treasure-trove of history, architecture, craftsmanship, design, and beauty. Designated a National Historic Landmark District in 1989, the campus is a living collection of masterworks by architects such as Albert Kahn, Eliel Saarinen, Billie Tsien and Tod Williams, and Rafael Moneo. It is not just stunning architecture and sweeping vistas you will see at Cranbrook: the attention to design and detail by Cranbrook artisans are present in the intricate brickwork patterns in walkways and buildings, the ironwork of the gates, and the historic and contemporary sculpture that enhances the campus. The grounds of Cranbrook have been walked by some of the most influential people in the worlds of art and design, and the Schools and Academy of Art continue to educate innovative and creative minds.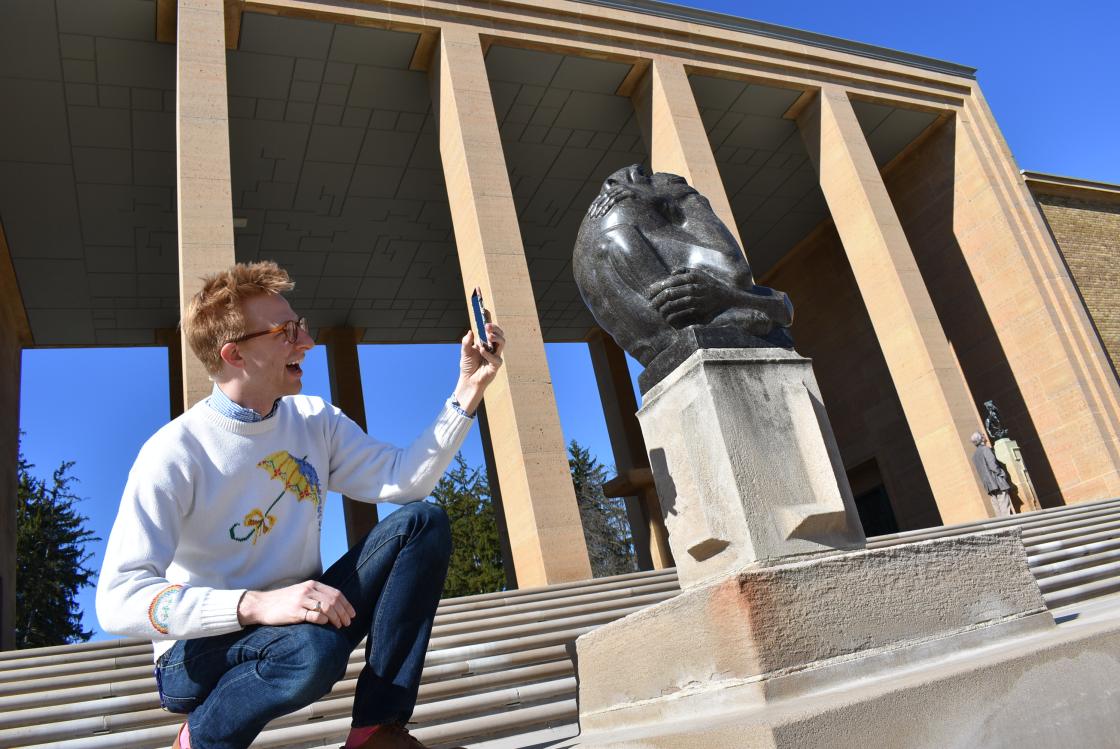 CRANBROOK VIRTUAL TOURS
In response to the global coronavirus pandemic, Cranbrook tours are now being offered virtually. Join resident Curatorial Associate Kevin Adkisson from the comfort of your own home on a tour and conversation about the history, art, and architecture of Cranbrook. Each tour will be customized to you and your group, and priced according to length, location, and audience size. Cranbrook Virtual Tour experiences begin with a narrated slideshow of historic photographs and then move through any number of campus areas, listed below, or to one of our distinguished house museums: Cranbrook House, Saarinen House, or the Frank Lloyd Wright-designed Smith House. 
Whether you are interested in a virtual tour for your family, a group of friends or alumni, or the associates of your business, we guarantee you will enjoy the beauty and design of Cranbrook—even from a distance. Cranbrook Virtual Tours are perfect for school groups and summer programs, museum patron groups, travel companies, architecture and design firms, assisted living facilities, and more.
The following eight tours are approximately 75 to 90-minute experiences and cost $200 for up to four guests, $20 for each additional guest. You may also work with curator Kevin Adkisson to design your custom Cranbrook experience. Custom tours are priced according to tour length, location, and audience size. Please contact us at center@cranbrook.edu or leave a voicemail at 248.645.3307, and we will return your call to discuss options and design your Cranbrook Virtual Tour.
Cranbrook House
The home of Cranbrook's founders George and Ellen Booth, Cranbrook House embodies the ideals of the Arts and Crafts Movement.
Saarinen House
The home of Eliel and Loja Saarinen and their family is a magnificent example of Art Deco design, and an impeccably restored treasure of Cranbrook.
Smith House
Built by two schoolteachers, Melvyn and Sara Smith, and designed by Frank Lloyd Wright, Smith House is a spectacular example of Wright's Usonian ideal. 
Kingswood School
Kingswood's design and decoration was a Saarinen family project that includes the first furniture designs of Eero Saarinen. Today, it is the jewel of the Cranbrook Schools campus.
Cranbrook School
Opened in 1927, the campus is the center of academic life for Cranbrook Schools students, and the earliest work designed by Eliel Saarinen at Cranbrook.
Japanese Garden
Inspired by their travels, George and Ellen Booth transformed a humble rock garden on their estate into a serene Japanese-style garden.
Greek Theatre
This open-air theatre built in 1915 is an intimate space surrounded by secluding evergreens, and is still used for performances today. 
Outdoor Sculpture
The Eliel Saarinen-designed campus has fostered the careers of many celebrated artists and designers, and continues to inspire future artists today.
LIVE AT FIVE
Voted Best of Detroit "Virtual museum experience" 2021, Hour Detroit Magazine
Experience an in-depth look at the art and architecture of Cranbrook's 319-acre campus, and the stories of the people who created them, with Cranbrook Center for Collections and Research Curator Kevin Adkisson. From outside at the Japanese Garden to inside at Cranbrook Schools, the tours are conducted live from a different spot at Cranbrook Educational Community each time.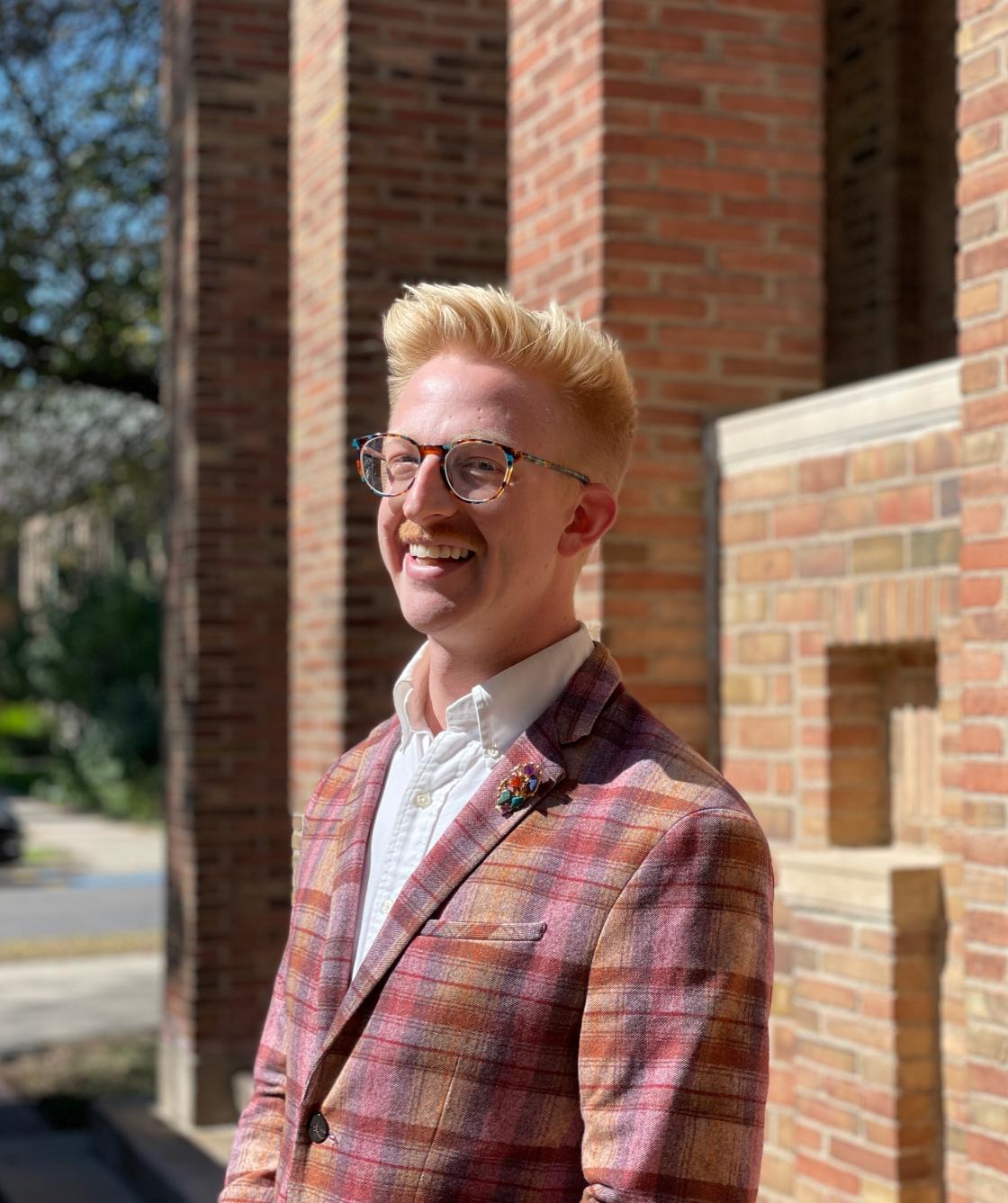 Photo Credits
Banner photo by Colton Graub, CS '13. Header photo by Chase Ward. Box photos by Eric Franchy, Colton Graub, Jerry Beznos, and James Haefner.