Uncovering Cranbrook Lecture Series
Studio Loja Saarinen: The Art and Architecture of Weaving
Tuesday, July 28, 2020 | 10:00am—11:00am
Tuesday, July 28, 2020 | 7:00pm — 8:00pm
$20 per Viewer
Lecture will be Password-Protected
Advanced Registration is Required

Free for Cranbrook Academy of Art and Cranbrook Schools Students (register by sending an email from your Cranbrook email address to center@cranbrook.edu)

Presented by the Cranbrook Center for Collections and Research
 
Lecturer:
Kevin Adkisson, Associate Curator, Cranbrook Center for Collections and Research
This presentation was recorded and is available for viewing at the original $20 ticket price. Please email center@cranbrook.edu for further information on accessing this lecture.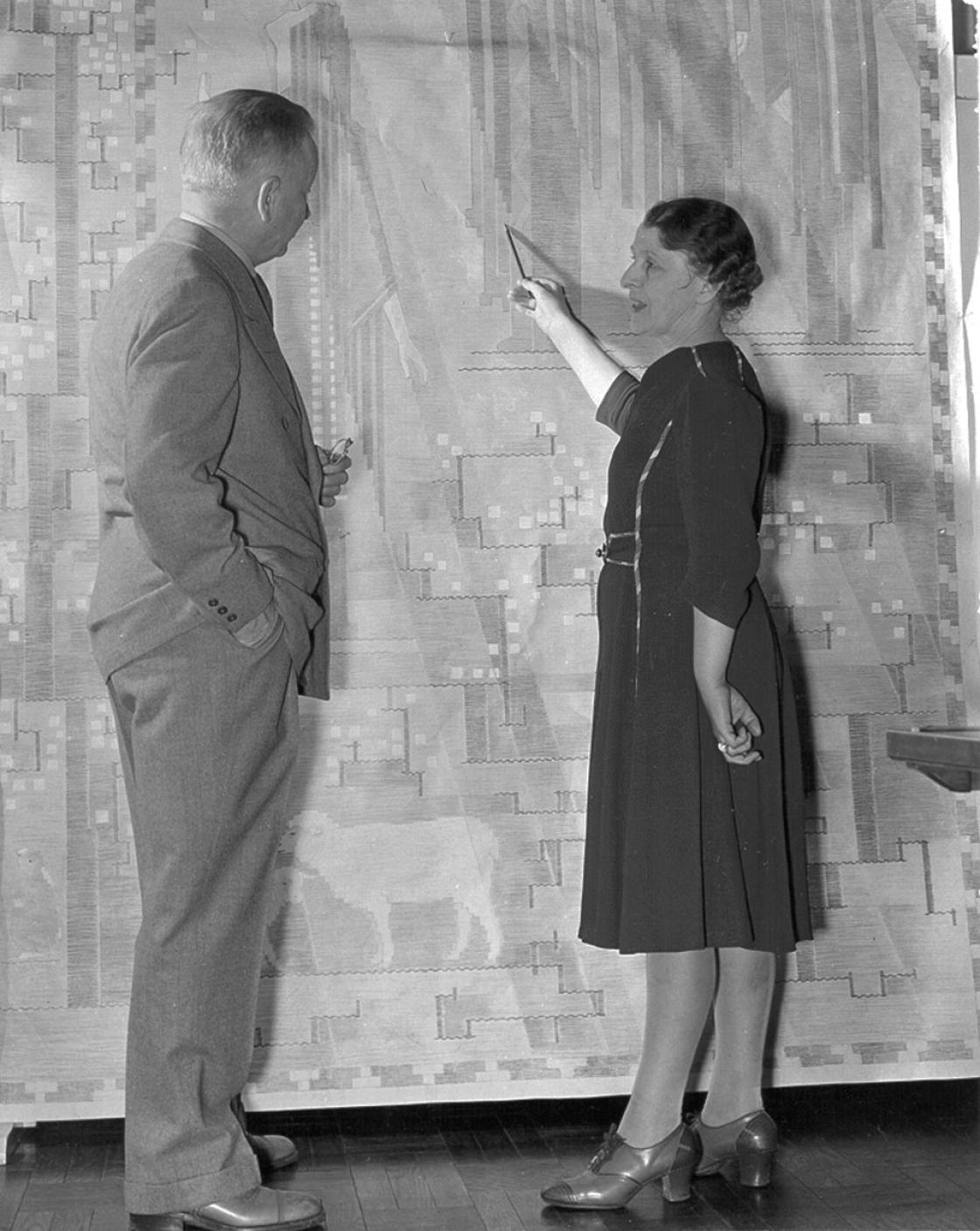 ABOUT THE LECTURE
Join Kevin Adkisson in this 50-minute survey of the weaving enterprise led by Loja Saarinen—Studio Loja Saarinen. Staffed by a team of Swedish immigrant weavers, the Studio produced rugs, curtains, and fabrics for use at Cranbrook and around the country. The lecture will review the Studio's inception and operation, study the textile designs for Kingswood School for Girls, completed in the early 1930s, and focus on how Loja's textiles were central to the vision of her husband, architect Eliel Saarinen.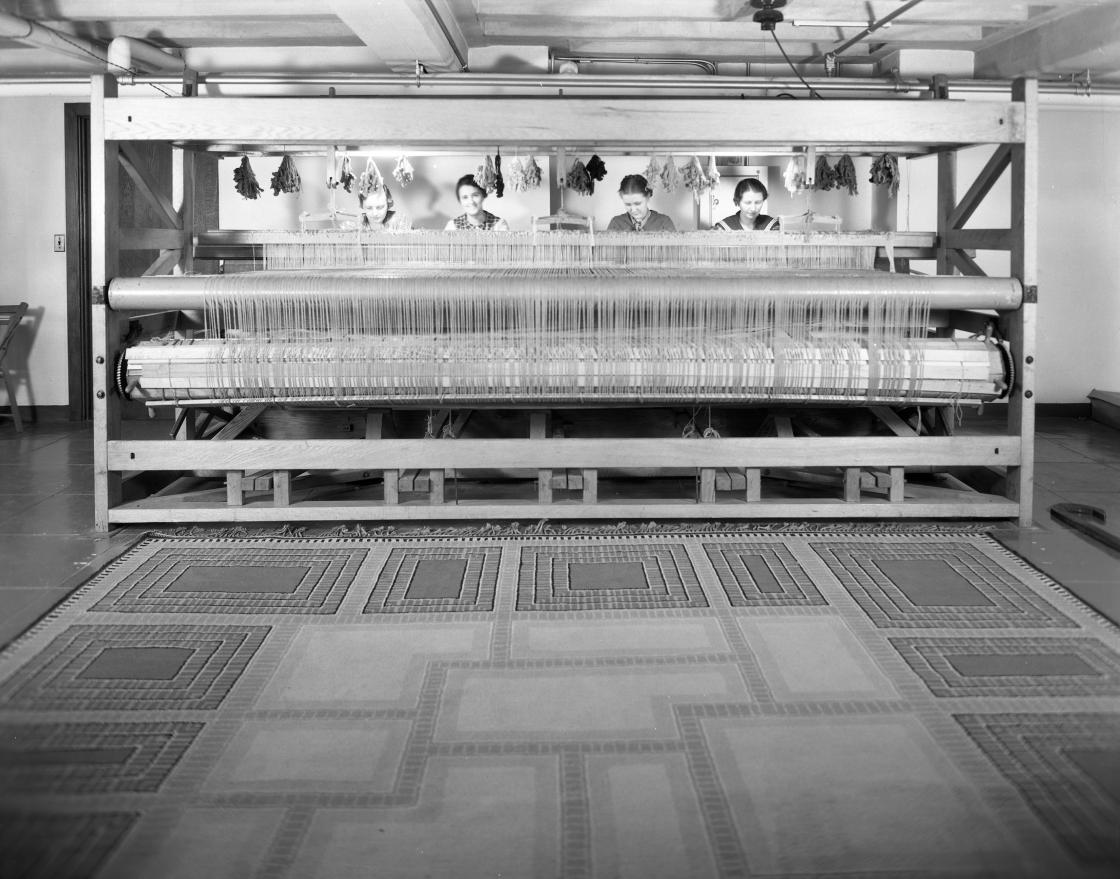 Loja Saarinen headed the Department of Weaving and Textile Design at Cranbrook Academy of Art while also leading Studio Loja Saarinen, a commercial weaving studio. Begun with a single loom at Cranbrook in October 1928, Studio Loja Saarinen grew to encompass thirty-five looms, three of them master looms twelve feet in width requiring three weavers to operate. Designs by Loja Saarinen, her family, weaver Maja Andersson Wirde, and others were transformed from sketches into quality art fabrics, rugs, and window hangings. Commissions for Cranbrook's institutions provided the bulk of the Studio's output, while work was also produced for exhibitions, private residences, churches, and businesses—including rugs and cushions for Frank Lloyd Wright. 
Through historic photographs from Cranbrook Archives, contemporary color photography of materials in the Kingswood School Cultural Properties Collection and at Cranbrook Art Museum, as well as rarely before seen images of the Studio's work outside of Cranbrook, this lecture will tell the story of Studio Loja Saarinen and showcase her remarkable contributions to early modern design.
The Uncovering Cranbrook Lecture Series is a new initiative to give audiences an inside look at the many stories of Cranbrook from the staff of the Center for Collections and Research. Future lectures will highlight the people and personalities who helped shape our community and the rich legacy of art, architecture, science, and education that define Cranbrook. 
The first lecture, Studio Loja Saarinen: The Art and Architecture of Weaving is based on the 2019 Saarinen House exhibition of the same title curated by Kevin Adkisson, the Center's 2016-2019 Collections Fellow and current Associate Curator. 
ABOUT KEVIN ADKISSON
Associate Curator for Cranbrook Center for Collections and Research Kevin Adkisson works on the preservation, interpretation, and programming across the many buildings and treasures of Cranbrook. He presents a popular History of American Architecture Lecture Series each winter, has curated a variety of exhibitions within Saarinen House and Cranbrook House, and is actively working on the revitalization and conversion to a museum of the Frank Lloyd Wright-designed Smith House. A native of north Georgia, Adkisson has his BA in Architecture from Yale and his MA from the University of Delaware's Winterthur Program in American Material Culture, with a thesis examining the role of postmodernism in shopping mall architecture.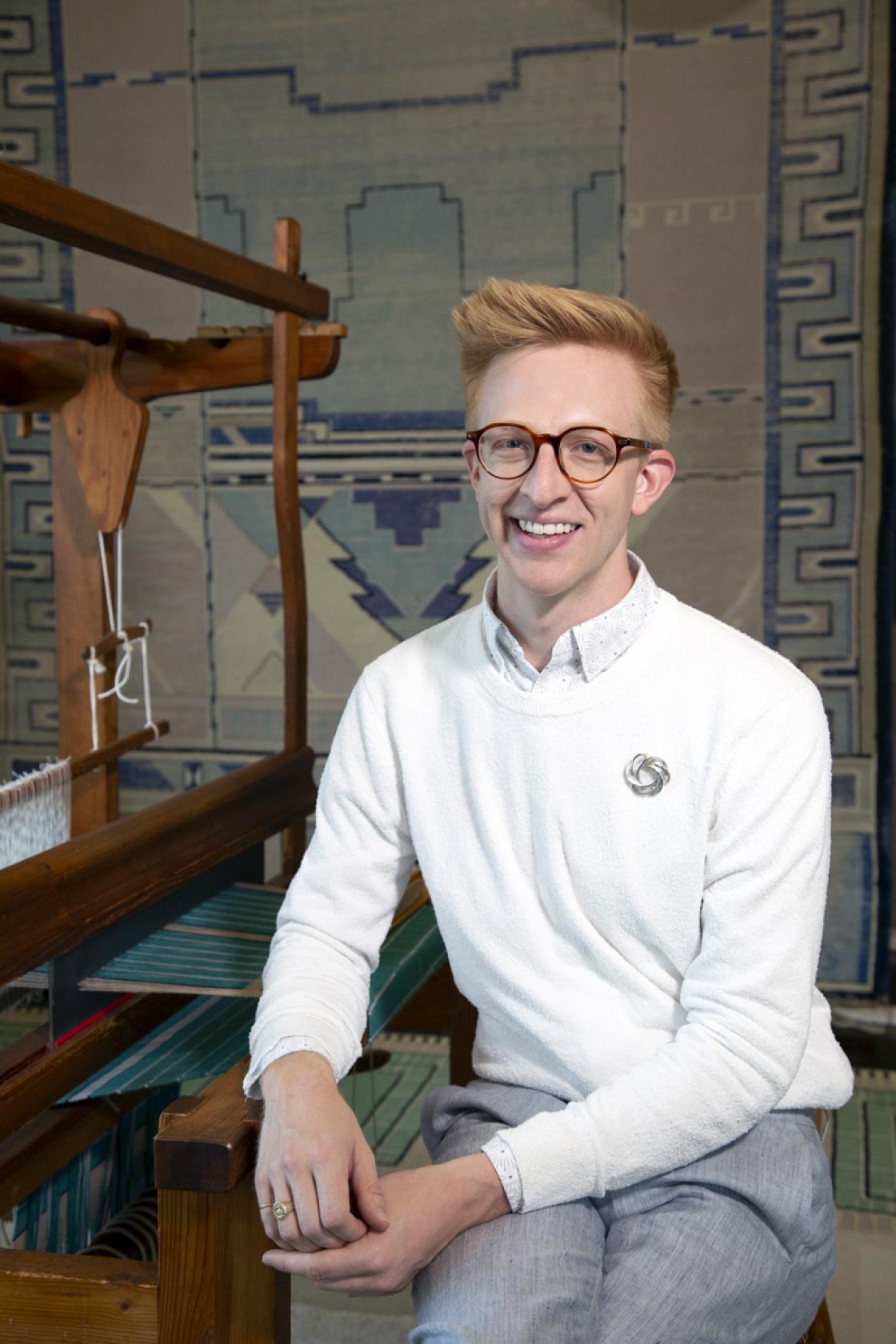 ADDITIONAL INFORMATION
Prior to the lecture date, registered participants will receive an email with instructions on how to join this virtual experience. We are limited in the number of virtual "seats" and each registration is unique. Please do not share the login link with others. We appreciate your support of the Center by purchasing tickets for each viewer in your household.

The lectures will begin promptly at their scheduled times and include a ten-minute Q&A session at the end of each lecture.

The Uncovering Cranbrook Lecture Series is presented by Cranbrook Center for Collections and Research. For more information, please contact the Center at center@cranbrook.edu or leave a voicemail at 248.645.3307 and we will return your call.
PHOTO CREDIT (FROM TOP TO BOTTOM):

Cranbrook Academy of Art Rug No. 14, 1929. Studio Loja Saarinen, Maja Andersson Wirde (designer),  Lilian Holm (weaver). Wool weft; linen warp, 55 x 137 in, CAM 1955.2. Courtesy of Cranbrook Art Museum.
 
Loja Saarinen showing Eliel Saarinen a cartoon of their tapestry, The Sermon on the Mount, April 1941. Betty Truxell, photographer. Courtesy of Cranbrook Archives.
 
Studio Loja Saarinen weavers Elizabeth Edmark, Marie Bexell, Peggy Broberg, and Gerda Nyberg at a twelve foot loom, c. 1931. Copyright Cranbrook Archives.
 
Kevin Adkisson Photo by P.D. Rearick, CAA '10.