Behind-the-Scenes Tour
The Treasures of Thornlea House
Tuesday, November 30, 2021
(SOLD OUT)
Wednesday, December 1, 2021
(SOLD OUT)
Thursday, December 2, 2021
3:30pm - 5:00pm
Friday, December 3, 2021
12:30pm - 2:00pm
3:30pm - 5:00pm
$40
Limited to 12 guests per tour
Tour begins at
Thornlea House
700 Cranbrook Road, Bloomfield Hills, MI 48304

Parking is available across Cranbrook Road in the Brookside Overflow lot. Parking in the Thornlea entrance court is reserved for cars with disability parking placards or license plates.

Presented by Cranbrook Center for Collections and Research
Tour Leader:
Kevin Adkisson, Curator, Cranbrook Center for Collections and Research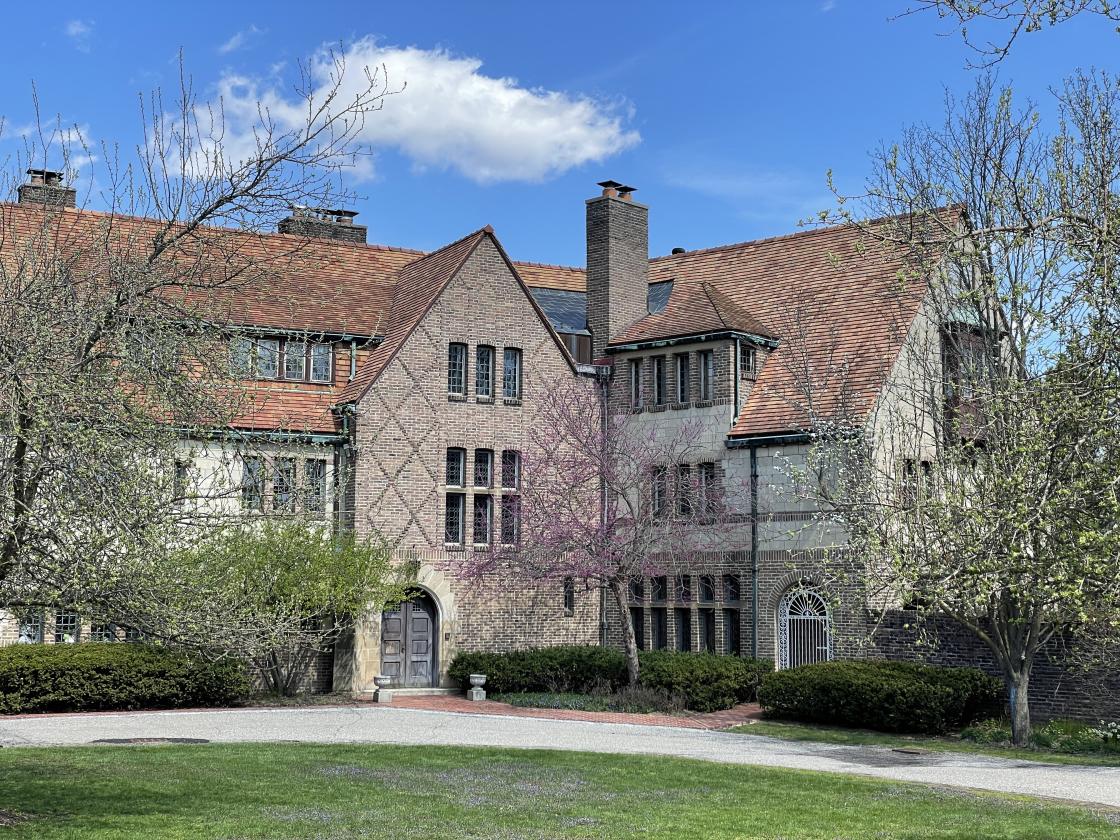 Come along as we open the doors to one of Cranbrook's hidden treasures, Thornlea. The home of Henry Scripps Booth (son of Cranbrook's co-founders) and Carolyn Farr Booth for more than sixty years, Thornlea is full of architectural charm and artistic inspiration.
Henry Booth, an architecture student of Eliel Saarinen at the University of Michigan, designed the building for his growing family, who moved into the house in 1927. While Thornlea's design shows many European influences, the home's architecture is decidedly unique. According to Henry Booth, it was "like a series of buildings built over the years along an English street—all parts harmonious but slightly different."
Your tour will explore the architecture of the home, examine its collection of fine and decorative arts, and reveal stories and photographs from the Booth family's long life in the home. Used for a variety of purposes today, and rarely opened for public tours, the house will be specially staged for this event.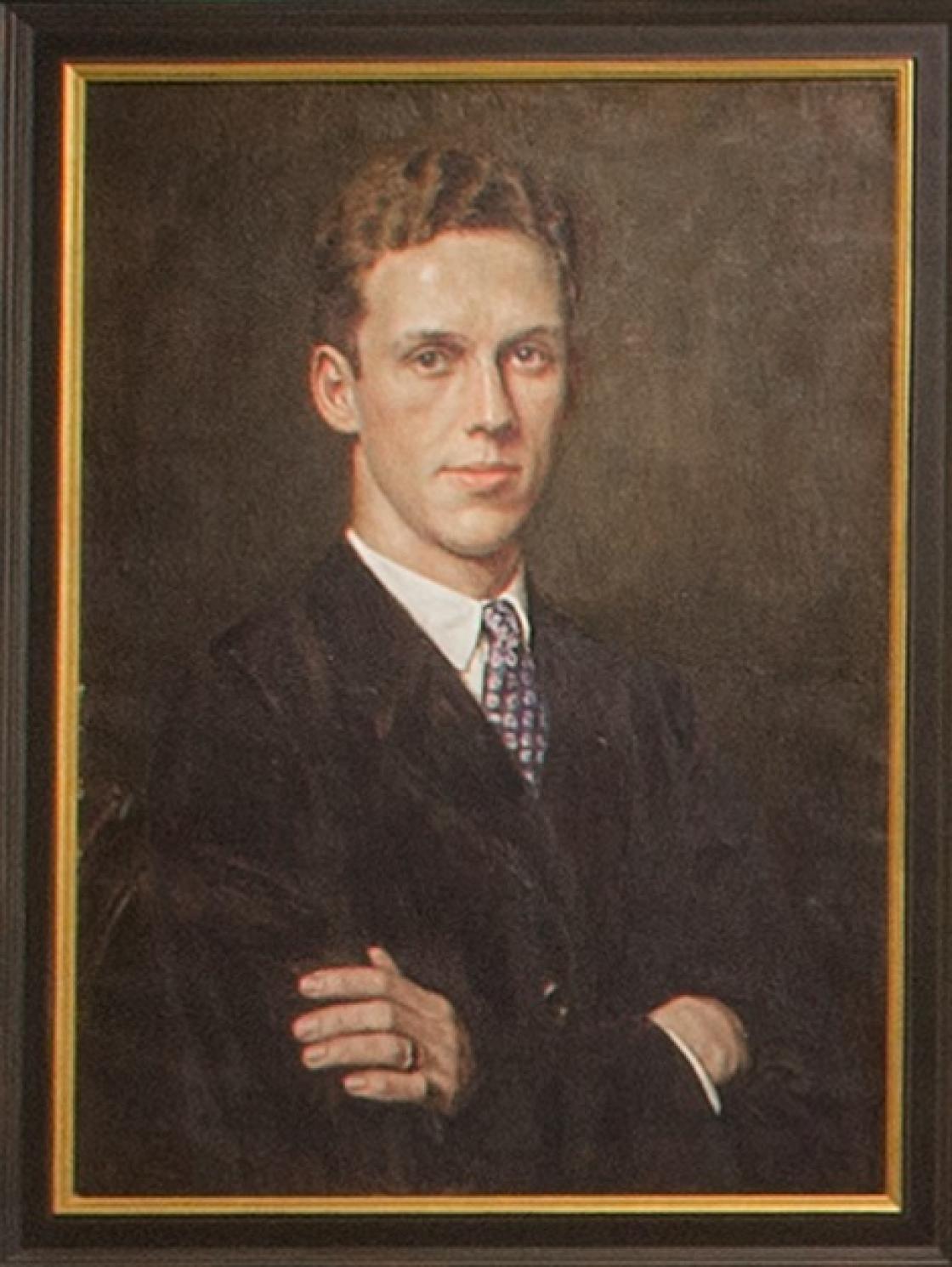 HIGHLIGHTS OF THE TOUR INCLUDE
Architecture
From the entrance court's soaring wooden gates to walls made of handmade Dutch brick and domestic concrete block, the exterior of Thornlea is a mélange of architectural styles. Inside, our tour will cover all four levels of the home: from the basement Tile Room to the attic apartment.
Pewabic Pottery Tilework
Thornlea boasts multiple bathrooms, fireplaces, and radiator covers from the studio of Mary Chase Perry Stratton, founder of Detroit's Pewabic Pottery. These installations are among Cranbrook's most impressive tile displays.
Furniture
From an award-winning Art Deco chest by Swedish designer Carl Malmsten to the elaborate paneled Dining Room sideboard, designed by Henry and made by artisans at Cranbrook and in Germany, Thornlea is rich with interesting furniture. Examples of fine 20th-century craftsmanship sit comfortably alongside Spanish and English antiques.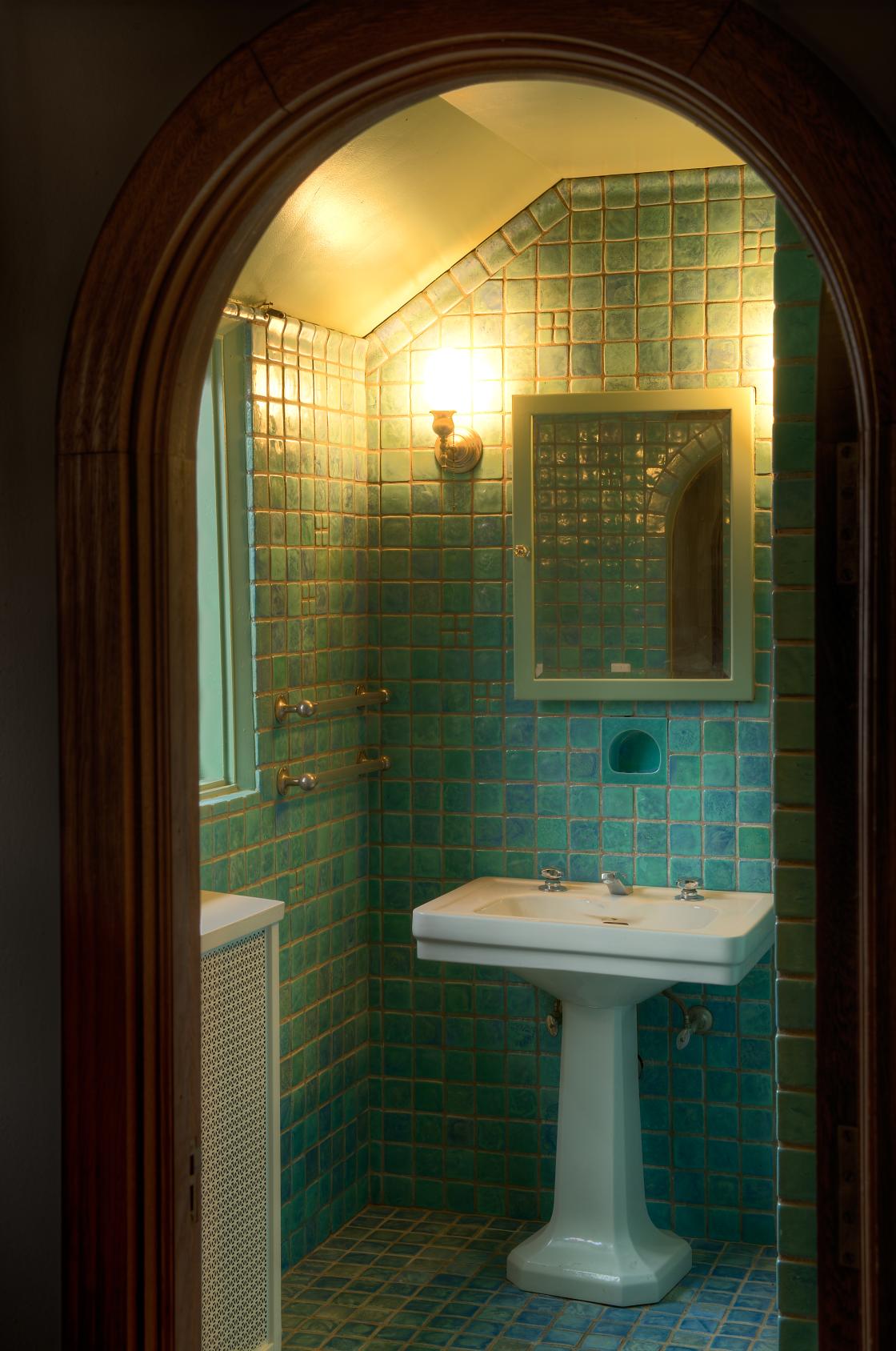 Oratory
A private family chapel, the Oratory is a contemplative room on the second floor displaying an enameled cross by Arthur Nevil Kirk, a creche by Clivia Calder Morrison, antique embroidery work, and, most impressive, a richly carved ceiling by Wilhelm and Max Spegel.
Decorative Arts
Brought out of storage and back onto display especially for this tour, special objects from the Thornlea collection can be found in every room. Artisans include renown glass artists René Lalique and Niel Tove Edward Hald for Orrefors, silversmiths Georg Jensen and Omar Ramsden, ceramists Maija Grotell and Richard DeVore, and many others.
Archival Treasures
One of Henry's legacies at Cranbrook was his determination to secure and professionalize Cranbrook Archives, now a part of the Center for Collections and Research. For this Behind-the-Scenes Tour, special documents from the Archives will be on display: Henry's entertaining scrapbooks, charming letters and notes, a selection from the vast collection of dinner menus Henry and Carolyn collected from around the world, and more.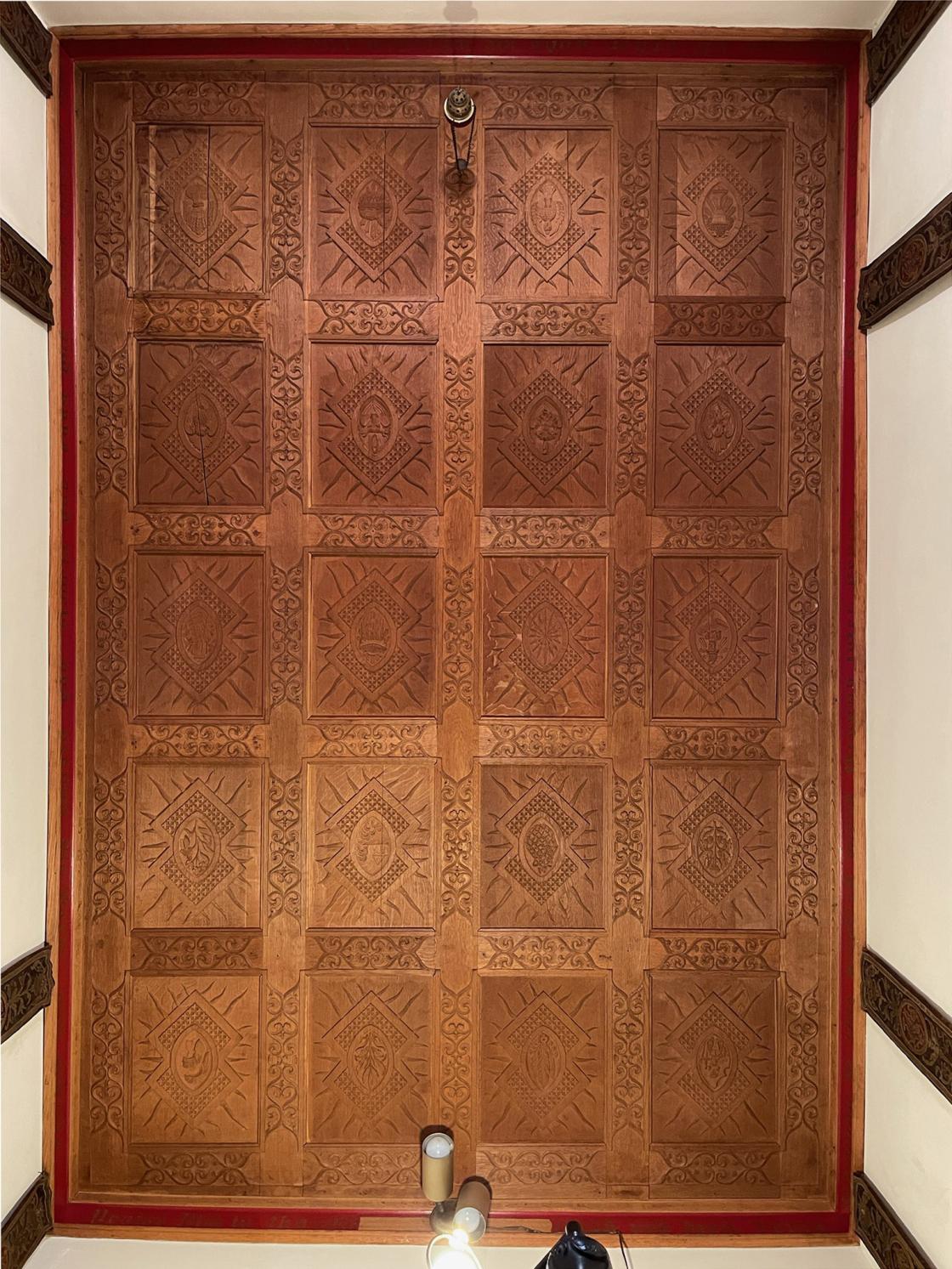 Henry Booth's Watercolors
A passionate amateur painter, Henry depicted scenes from around campus, landscapes from the family travels, and abstract works from his imagination. A selection of his paintings will be on display in the Court Room, where many originally hung.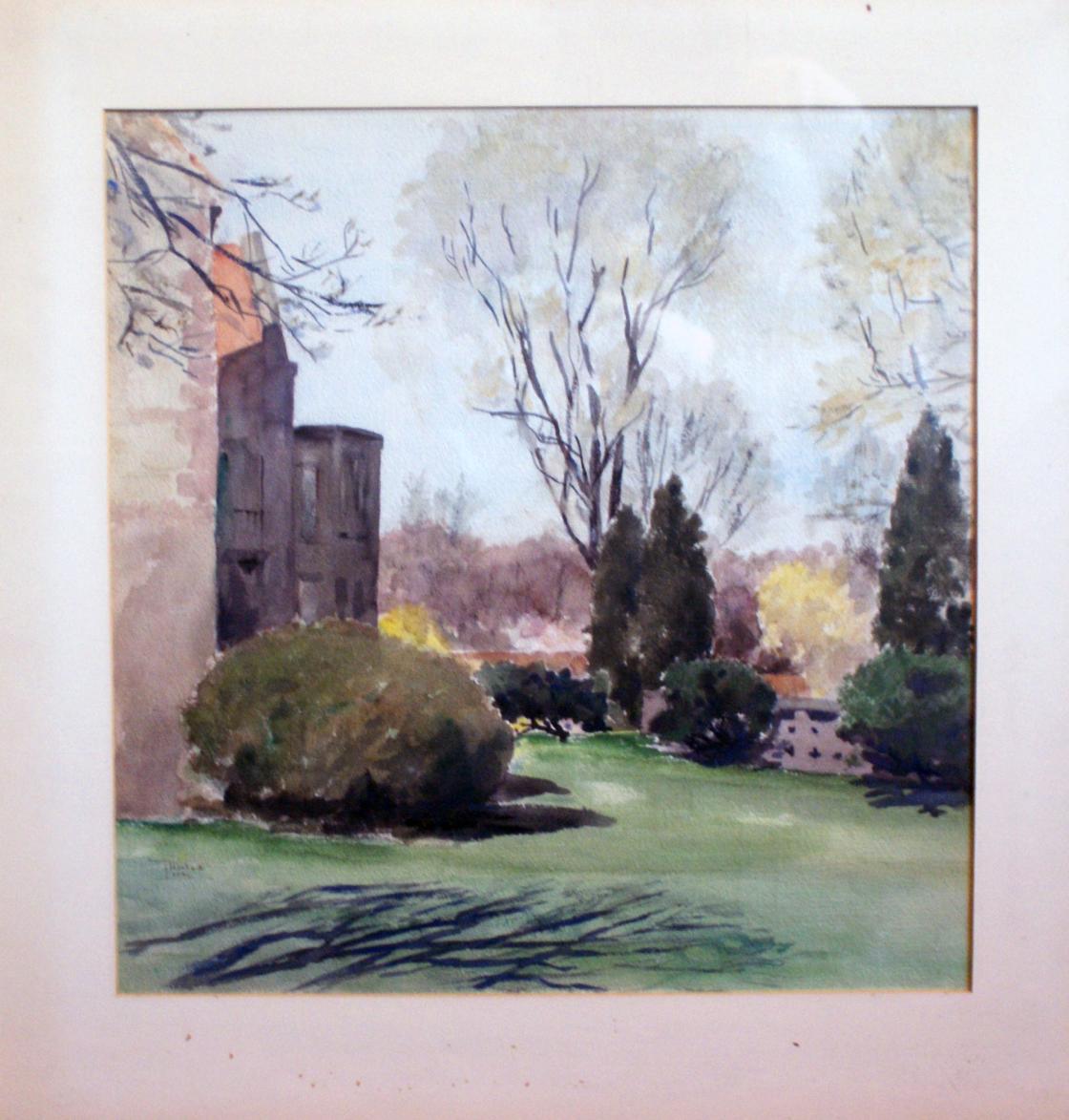 ABOUT HENRY AND CAROLYN BOOTH
Henry Scripps Booth (1897-1988) and Carolyn Farr Booth (1902-1984), lovers of art, music, and travel, were lifelong advocates of Cranbrook, dedicated to its development, both physically and organizationally. Henry, the fourth child of Cranbrook's founders George Gough Booth (1864- 1949) and Ellen Scripps Booth (1863-1948), studied architecture at the University of Michigan and designed Thornlea following his marriage to Carolyn in 1924.
Henry and Carolyn moved into the home in 1927, expanded the house in 1928, and raised five children in the more than 20,000 square feet of living space. Henry and Carolyn filled Thornlea with furniture and objects following the Arts and Crafts Movement's principles of beauty in utility and in the skill of the individual artisan. Thornlea and its collection was bequeathed to Cranbrook Educational Community in 1988. The care of its furnishings and collections (the Cultural Properties Collection, Thornlea) is entrusted to the Center for Collections and Research.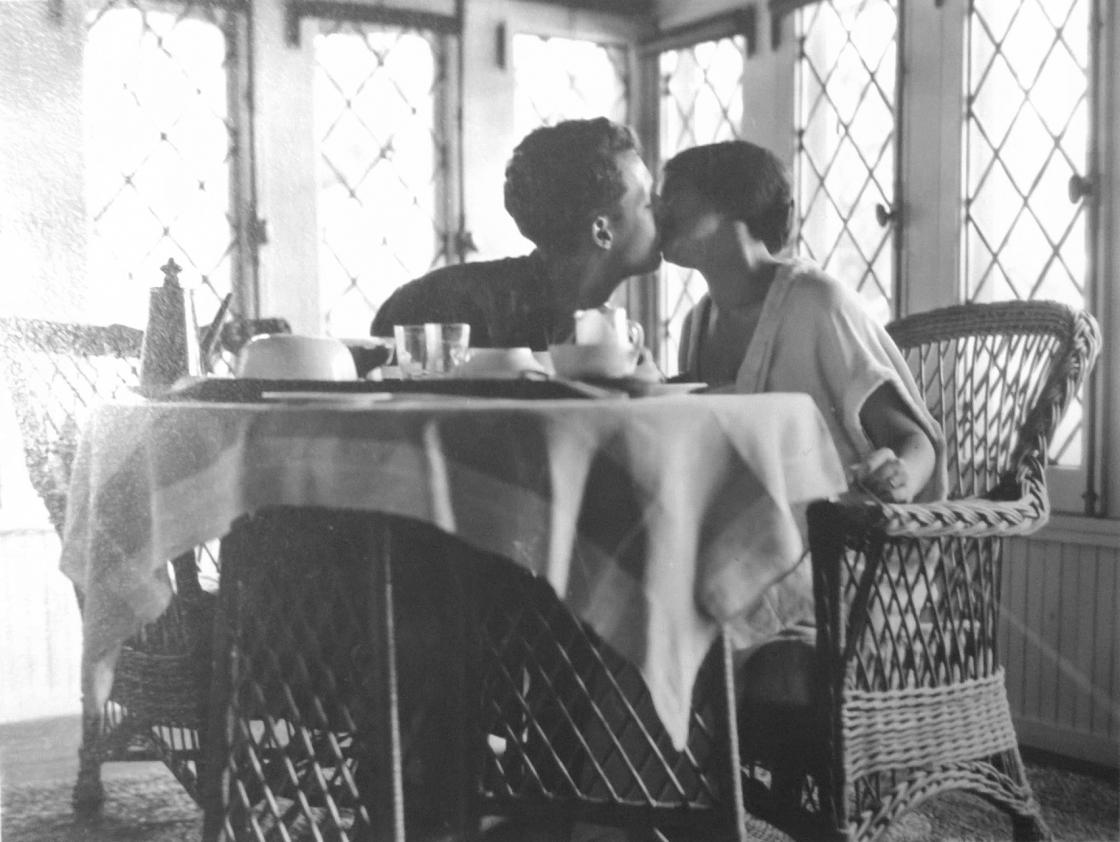 Curator for Cranbrook Center for Collections and Research, Kevin Adkisson works on preservation, interpretation, and programming across the many buildings and treasures of Cranbrook. He presents a popular History of American Architecture Lecture Series each winter, and has curated a variety of exhibitions within Cranbrook House, Saarinen House, and the Frank Lloyd Wright-designed Smith House. A native of Marietta, Georgia, Adkisson has his BA in Architecture from Yale and his MA from the University of Delaware's Winterthur Program in American Material Culture, with a thesis examining the role of postmodernism in shopping mall architecture.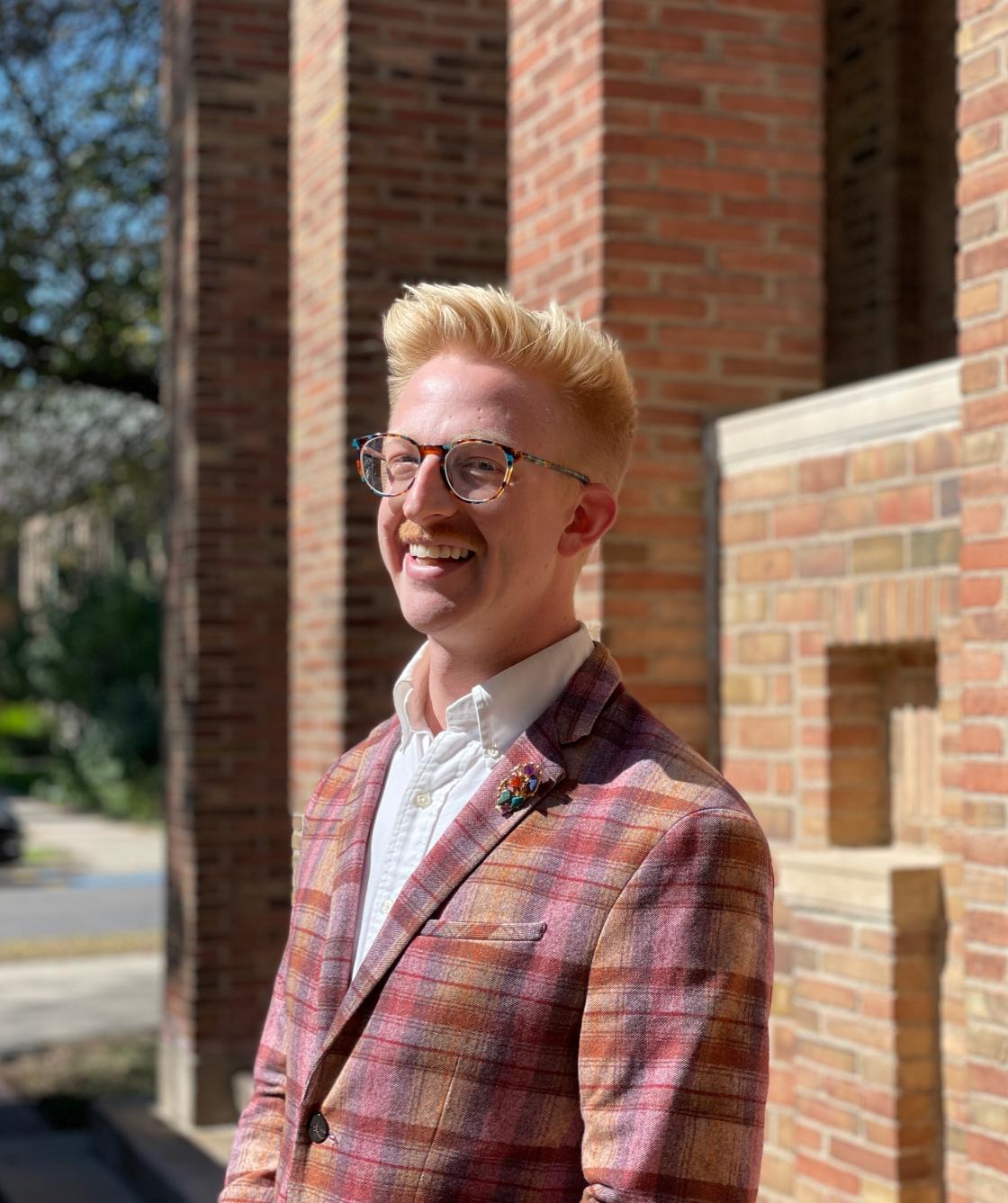 WHEN YOU ARRIVE
Free parking is available across the street from Thornlea. The gravel parking lot is directly across from Thornlea's large arched gateway. Enter the parking lot through the iron gates. Parking for cars with disability parking placards or license plates is available in the Thornlea entrance court.
You do not need to print your ticket. You will be asked to provide your name to a Center staff member to verify your ticket.
PHOTOGRAPHY
Photography is permitted outside and inside on the first floor for personal use only. Photography is not permitted in the basement or on the second and third floors. No special equipment or tripods may be brought on the tour.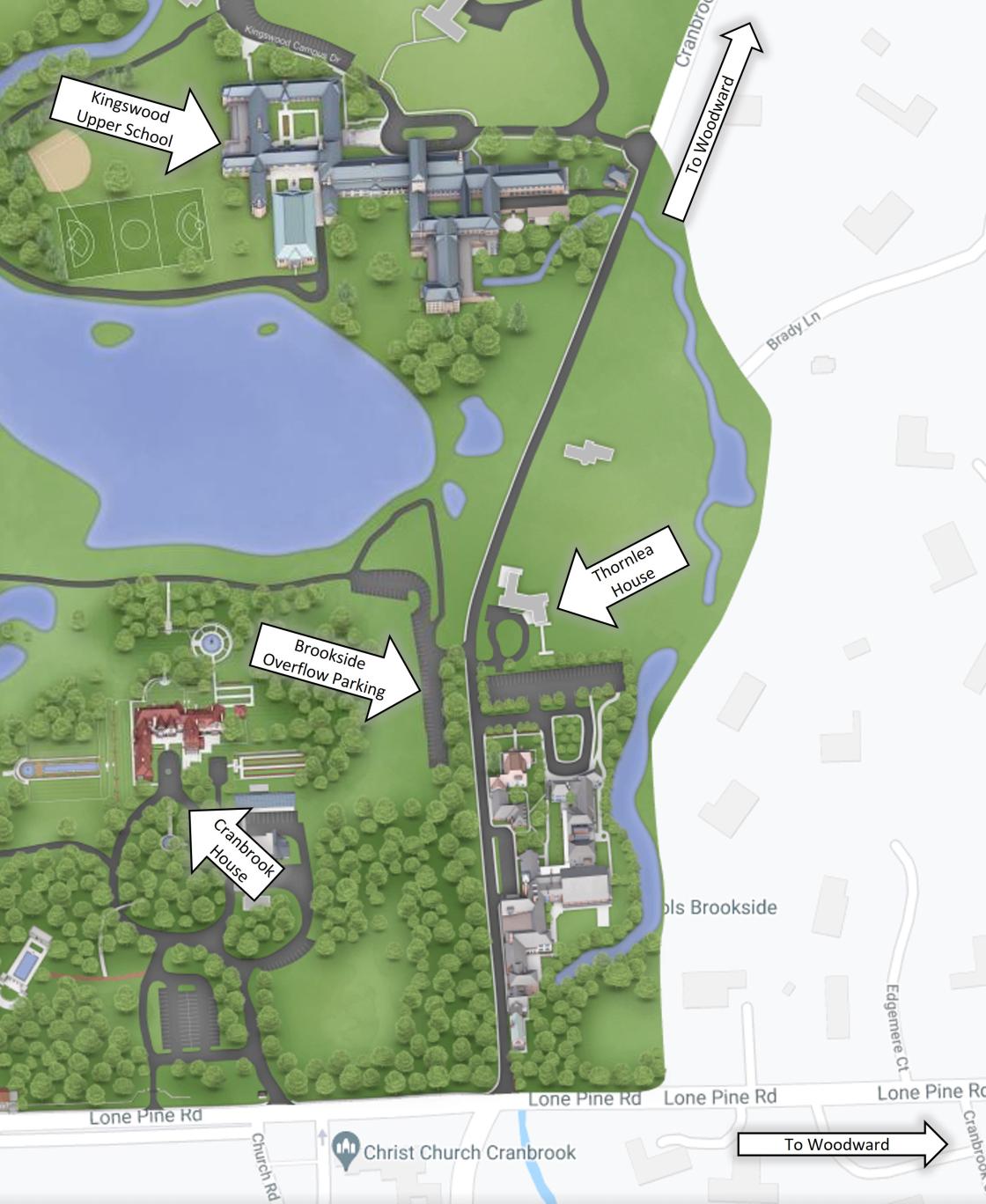 SPECIAL COVID-19 INFORMATION
Don't feel well? Stay home. Visitors showing signs of illness will be asked to return at a later date.
Wear a mask.  Face masks must be worn by all visitors inside Cranbrook buildings, at all times. Your guide will also be wearing a mask.   
Stay 3 to 6 feet apart. Physical distancing is required and will be enforced. Households may remain together. 
Be aware of space and people around you. Please be aware of the number of people in each space before entering.
Keep your hands clean. Hand-sanitizer will be available.
Be smart, stay safe. An inherent risk of exposure to COVID-19 exists in any public place where people are present. Please observe the precautions above!
CHILDREN
For the safety and comfort of all visitors, children younger than eight years old, including infants and toddlers, are discouraged on this tour.
COATS AND BAGS
Only small wallets and handheld cameras are permitted on the tours. Please leave all backpacks, purses, camera bags, camera equipment, and other cumbersome items in vehicles. This policy was created for the security and protection of Thornlea and its collection of fine and decorative art.
REFUND POLICY
Tickets are non-refundable. Your ticket may be transferred to another participant for the tour on the same day and time as the original ticket.
SERVICE ANIMAL POLICY
Cranbrook Center for Collections and Research is glad to accommodate visitors accompanied by service animals, as defined by the Americans with Disabilities Act (ADA), on tours of Saarinen House, Smith House, and the Cranbrook campus. Under the ADA, a "service animal" is defined as a dog that has been individually trained to do work or perform tasks for an individual with a disability.  The task(s) performed by the dog must be directly related to the person's disability.  Regretfully, we cannot accommodate visitors accompanied by emotional support animals or pets.
Visitors who will be accompanied by service animals are welcome to call the Center at 248-645-3307 in advance of their scheduled tour so that we may address any questions or concerns.
ACKNOWLEDGMENT OF RISK
An inherent risk of exposure to COVID-19 exists in any public place where people are present. COVID-19 is a contagious disease that can lead to severe illness and death. According to the Centers for Disease Control and Prevention, guests with underlying medical conditions are especially vulnerable. By visiting a Center-managed site, you voluntarily assume all risks related to COVID-19 exposure.
PHOTO CREDITS
Header image: Carolyn's Bathroom by Pewabic Pottery. Photographer P.D. Rearick, CAA '10. Thornlea, 2021. Photographer Kevin Adkisson, Cranbrook Center for Collections and Research. Thornlea's "Guardian Angel" flies high above visitors to the home, 2019. Photo by PD Rearick, CAA '10.
Thornlea, 2021. Photographer Kevin Adkisson, Cranbrook Center for Collections and Research.
Henry Scripps Booth, 1922, by Ludwig Kuhn. Photographer P.D. Rearick, CAA '10.
Third floor bathroom done in Pewabic tile, one of seven in Thornlea. Photographer Coltan Graub, CKU '13. Cranbrook Center for Collections and Research.
Oratory ceiling by Wilhelm and Max Spegel. Photographer Kevin Adkisson, Cranbrook Center for Collections and Research.
Thornlea in the Spring, 1946, by Henry Scripps Booth. Cranbrook Center for Collections and Research.
Henry Booth and Carolyn Farr, titled, "'The End' 1924," Pleasures of Life, Henry Scripps and Carolyn Farr Booth Papers, Cranbrook Archives, Cranbrook Center for Collections and Research.
Kevin Adkisson, September 2021. Photographer Katie Severson, CAA 2D Design 2022. Cranbrook Center for Collections and Research.