Sunday, November 12th 3:00pm
Cranbrook House
380 Lone Pine Road
Bloomfield Hills
,
MI
48304
BOOK TALK AND CONVERSATION WITH AUTHOR MOLLY MCCLAIN
University of San Diego, California

The Lecture will be followed by a Book Signing with the Author
$10 for Adults; $5 for Full-time Students

In her talk at Cranbrook House, Molly McClain will bring to life an extraordinary woman, Ellen Browning Scripps, who played a vital role in the history of women, California, the American West -- and the story of the Scripps and Booth families in Michigan.

The lecture will take place in the Cranbrook House Library.
Attendance is limited to 80 people. Tickets may be purchased online or by calling the Center at 248.645.3307.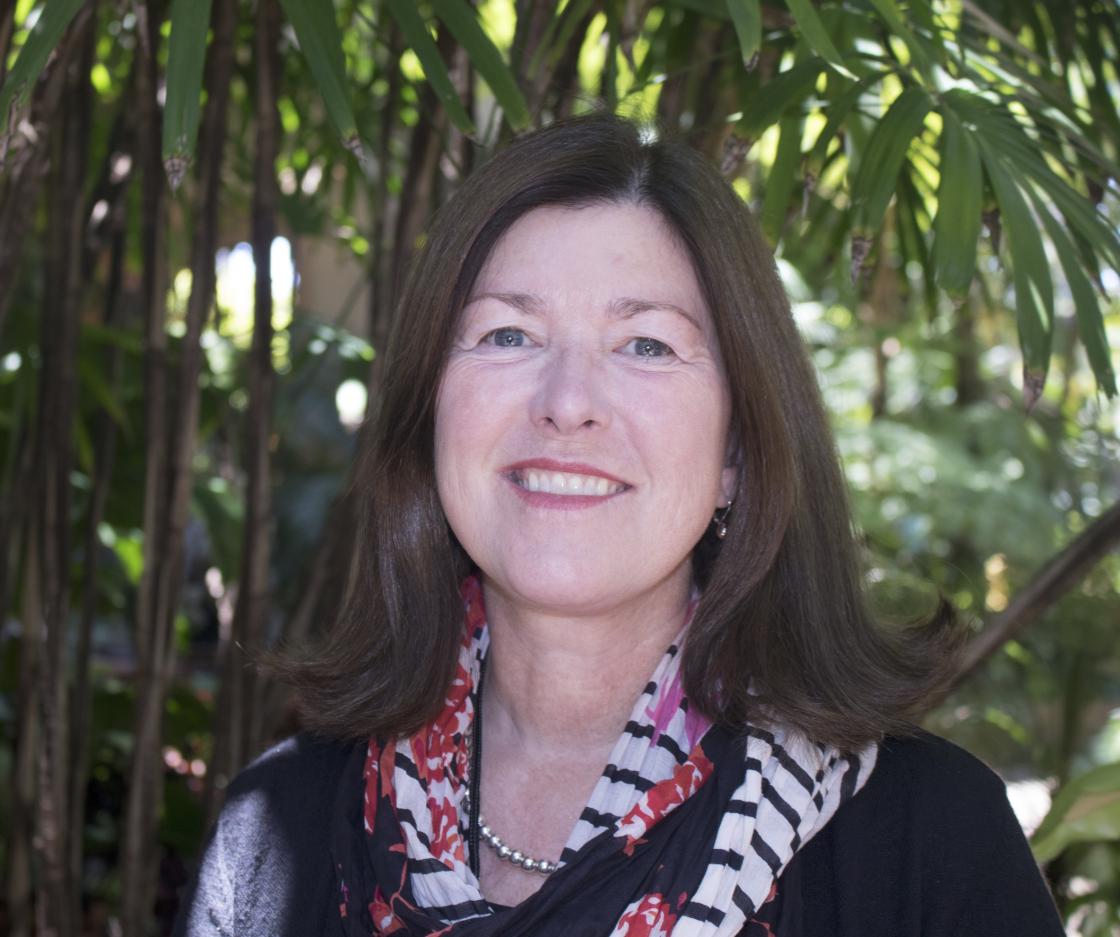 Copies of the book
Ellen Browning Scripps: New Money and American Philanthropy,
may be purchased for $31.00 in advance of the lecture through the Center's
online store
or by calling 248.645.3307. Copies purchased by phone in advance may be picked up at Cranbrook House the afternoon of the lecture. A limited number of books also will be available for purchase at the lecture for $34.95.
ABOUT THE BOOK
In her new book, Ellen Browning Scripps: New Money and American Philanthropy (2017), Molly McClain tells the remarkable story of Ellen Browning Scripps (1836-1932), an American newspaperwoman, feminist, suffragist, abolitionist, social reformer -- and the aunt of Cranbrook co-founder Ellen Scripps Booth -- who used her fortune to support women's education, the labor movement, and public access to science, the arts, and education.

Born in London, Scripps grew up in rural poverty on the Illinois prairie. She went from rags to riches, living out that cherished American story in which people pull themselves up by their bootstraps with audacity, hard work, and luck. After working to create the Detroit Evening News with her brother James Scripps (Ellen Booth's father), she and another brother, Edward "E.W." Scripps, moved to California and built a separate chain of newspapers -- America's largest -- linking Midwestern industrial cities with booming towns in the West. Less well known today than the papers started by Joseph Pulitzer and William Randolph Hearst, Scripps newspapers transformed their owners into millionaires almost overnight.

By the 1920s, Ellen Browning Scripps was worth an estimated $30 million, most of which she gave away before she died at her home in La Jolla, California, at the age of ninety-six. She established the Scripps Institution of Oceanography in La Jolla and appeared on the cover of Time magazine after founding Scripps College in Claremont, California. She also provided major financial support to organizations worldwide that promised to advance democratic principles and public education.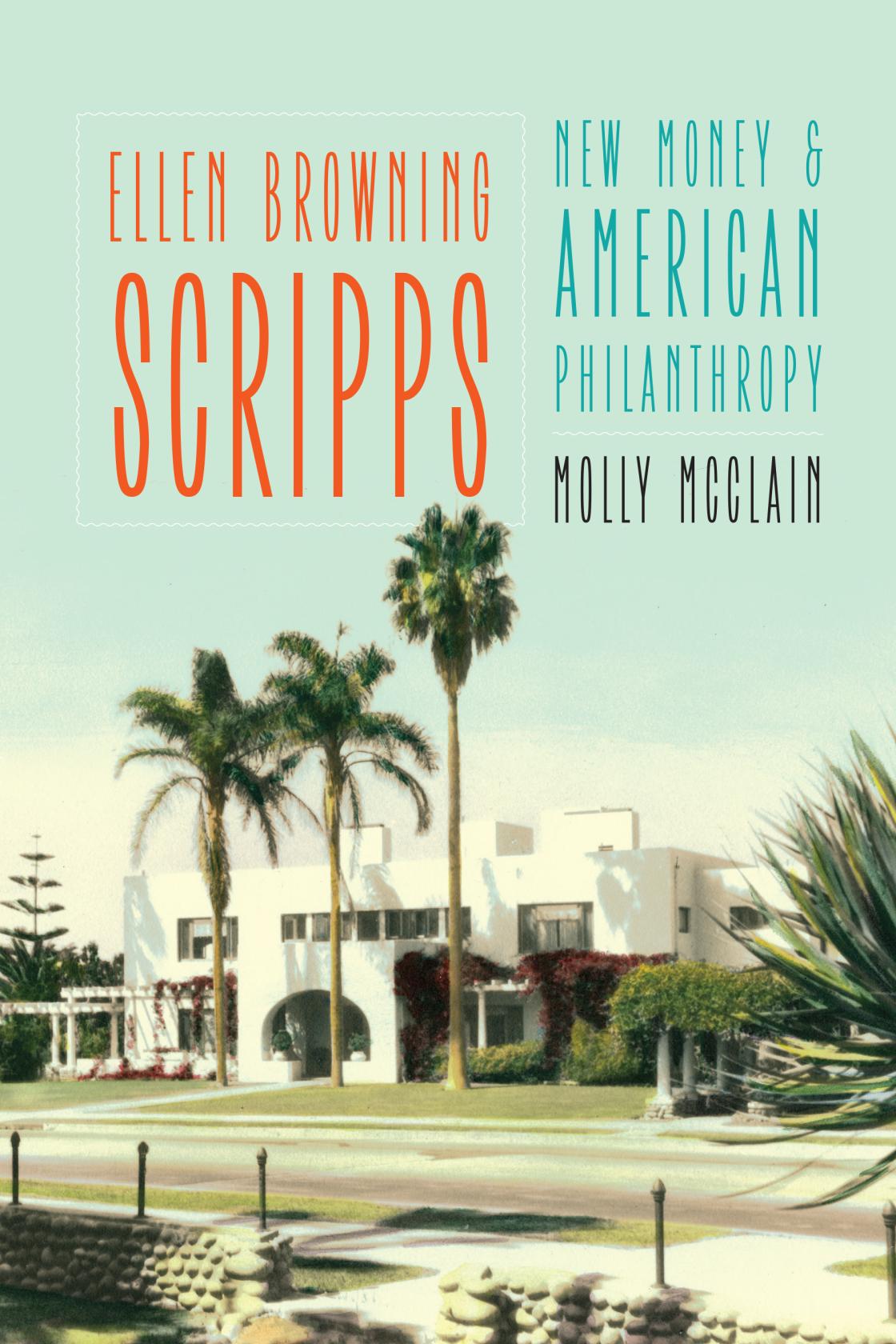 ABOUT THE AUTHOR
Molly McClain, PhD, is a professor at the University of San Diego where she specializes in California, British, and Atlantic history. A graduate of the University of Chicago and Yale University, McClain began her career as a historian of early modern Britain. Her first book, Beaufort: A Duke and His Duchess, 1657-1715 (2001), chronicled the lives of an aristocratic couple who survived the tumultuous decades that followed the English Civil War by creating a remarkable political partnership.

In 2005, McClain began co-editing The Journal of San Diego History for the San Diego History Center. A ninth-generation San Diegan, she felt strongly about the need to encourage writers to explore the region's fascinating, and understudied, past. As a result, much of McClain's recent work focuses on the history of Southern California. In addition to her new book on Ellen Browning Scripps, other publications in the field of California history include From Jazz Age to Our Age: Architects and Developers of 1920s La Jolla (2017) with Seonaid McArthur and Diane Kane; "Architecture as Nature's Canvas" in Irving J. Gill: Illustrating New Architecture (2016); "David Lion Gardiner: A Yankee in Gold Rush California" (2016); and "A Room of Their Own: The Contribution of Women to the Panama-California Exposition, 1915" (2015).

McClain currently is working as a historical consultant for an upcoming exhibit at the La Jolla Historical Society and as a consulting archivist at the San Diego History Center.

ADDITIONAL INFORMATION
Cranbrook House is located at 380 Lone Pine Road, Bloomfield Hills, 48304, opposite Christ Church Cranbrook. Free parking is available in the Cranbrook House parking lot, immediately to the left of the Gatehouse. The entrance to Cranbrook House is a short walk north of the parking lot. For more information, please contact the Cranbrook Center for Collections and Research at 248.645.3307. 

PHOTO CREDITS (FROM TOP TO BOTTOM)
Ellen Browning Scripps in the Library in her Home, South Molton, La Jolla, California, circa 1915; Courtesy of Cranbrook Archives.

Ellen Browning Scripps: New Money and American Philanthropy Book Cover; Courtesy of University of Nebraska Press and the Author.

Molly McClain; Courtesy of the Author.