Wednesday, December 6th 6:00pm
Cranbrook House
380 Lone Pine Road
Bloomfield Hills
,
MI
48304
CENTER 2017 HOLIDAY CONCERT
A Concert at Cranbrook Celebrating the Centennial of Finnish Independence and the Friendship between Jean Sibelius and Eliel Saarinen

Cranbrook House Library
6pm Reception and Cash Bar
7pm Concert

Featuring
Päivikki Nykter, violin
Katri Ervamaa, cello
Ruusamari Teppo, piano
and the Cranbrook House Steinway & Sons Concert Grand Piano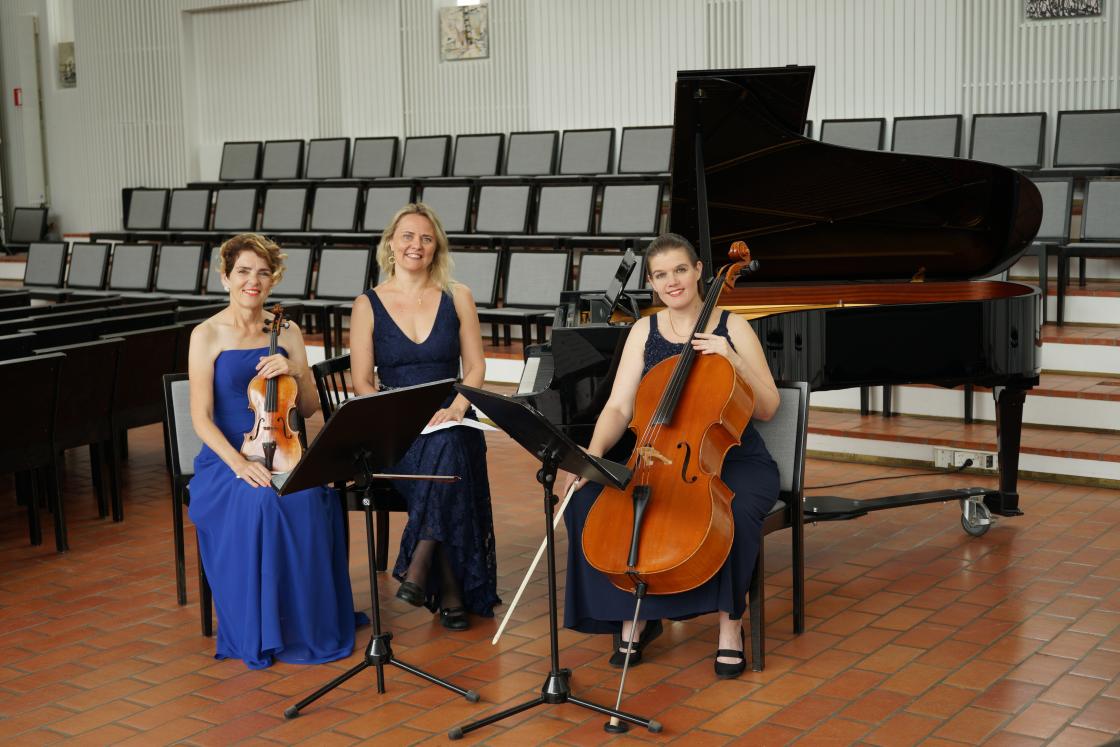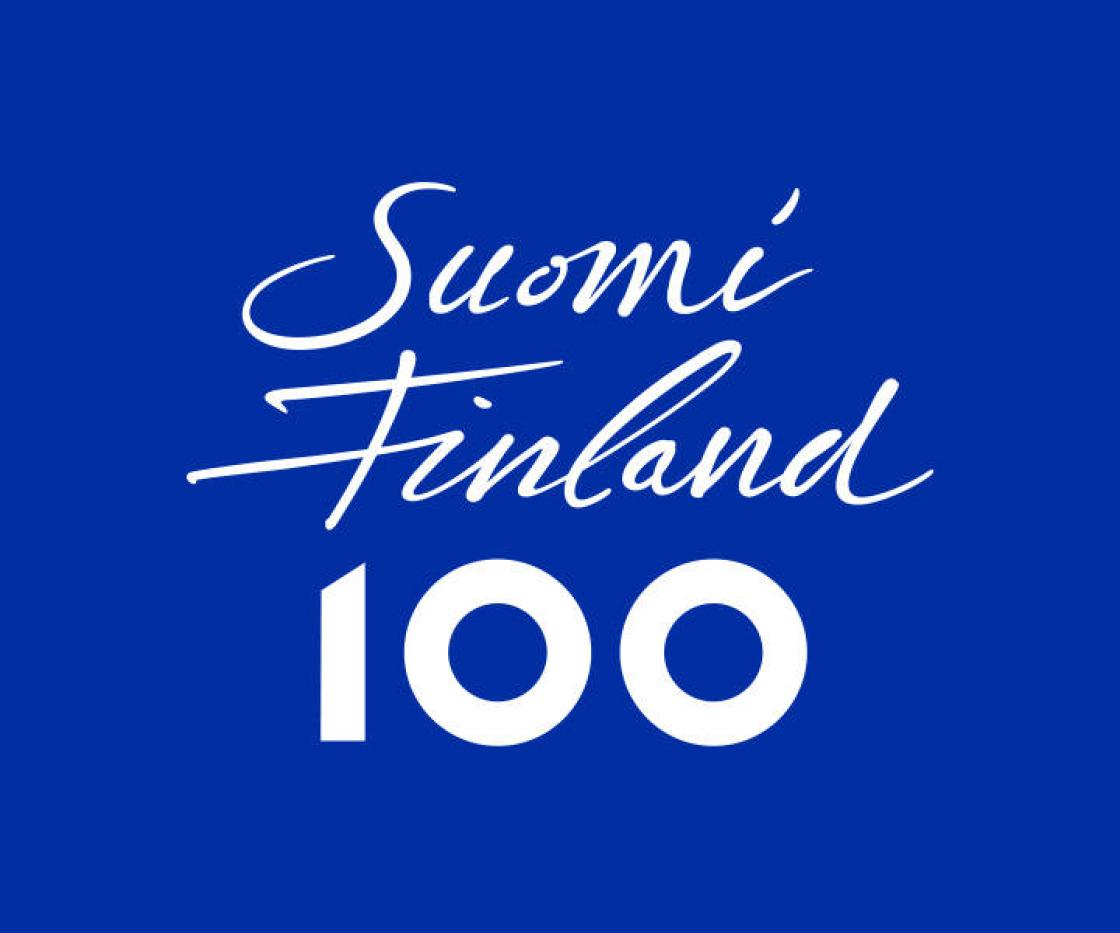 Tickets $80 per person (includes a $25 tax-deductible donation to the Center). 
  Seating is limited to 80 people.
  For reservations, please register online through the link below or call 248.645.3307.
  Advance registration is required.
ABOUT THE CONCERT
Formed in 2017, the Järnefelt Piano Trio presents their program at Cranbrook in celebration of Finland's 100 years of Independence on December the 6th, when—exactly 100 years ago on December 6th, 1917—the Finnish people declared their independence from Russia in the wake of the October Revolution. The concert at Cranbrook also celebrates the deep and abiding connections among Cranbrook and its many Finnish-born artists and designers, including the close friendship between Finnish composer Jean Sibelius (1865 – 1957) and Cranbrook's Finnish-American architect Eliel Saarinen (1873 – 1950). The Finnish-American musicians that comprise the Järnefelt Piano Trio, all three Finnish-born, come together from California, Texas, and Michigan.  The trio is named after the common ancestors of Ms. Teppo and Ms. Ervamaa.

The program follows Finland's road to Independence through the music of Jean Sibelius and includes his Piano Trio No. 3 "Havträsk" (1886), Malinconia (1900), Romance (1915), Rondino (1917), and Novellette (1922), among others. A highlight of the evening's concert will be the Järnefelt Piano Trio's performance of Sibelius's Finlandia (1900), which is the melody for the original Kingswood School Cranbrook hymn written by Henry Scripps Booth, the youngest son of Cranbrook founders George Gough and Ellen Scripps Booth.  Pianist Ruusamari Teppo will be performing on Cranbrook's legendary Steinway Model D Concert Grand piano, which was manufactured by Steinway & Sons of New York City in 1929 and purchased for Cranbrook in 1935 by George Booth.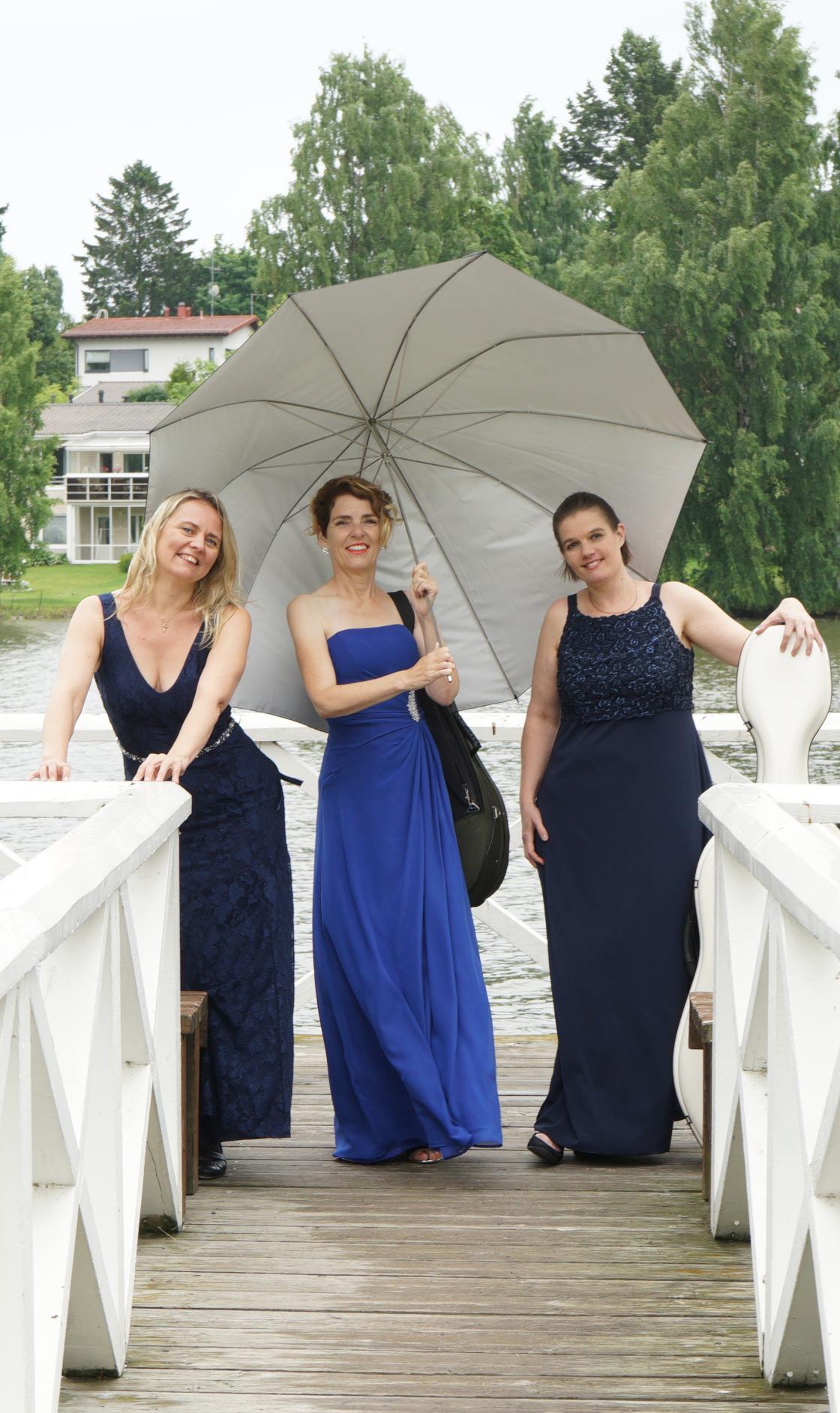 ABOUT THE ARTISTS
A direct descendent of the Finnish Composer Jean Sibelius, pianist Ruusamari Teppo began her piano studies at the age of four in her native country of Finland. Following graduation from the prestigious Sibelius Music High School, and three years of piano study in Paris, she was awarded a scholarship by the Finnish government to continue her education at the Prague Conservatory and the Franz Liszt Academy of Music in Budapest. After completing the artistic certificate programs at both institutions, Ms. Teppo moved to the United States to study with world-renowned pianist and pedagogue Vladimir Viardo. She is currently pursuing her Doctoral degree in Collaborative Piano Performance studying with Dr. Puccinelli and Dr. Harlos at the University of North Texas.

Ms. Teppo has performed as a soloist and a collaborative pianist in the United States, eight European countries and South Africa. In addition to winning second prize in the Bradshaw and Buono International Piano Competition, and the Petrof Piano Competition, Ms. Teppo has participated in many music festivals, including the Kuhmo, Naantali, Turku, Karjaa, and Inkoo festivals in Finland, Portogruaro and Tarvisio in Italy, South Africa's Stellenbosh, and Moulin D'Ande in France. Always an innovator, she spearheads crossover performances in collaboration with dancers and actors: most recently, the Finlandia Foundation sponsored her extensive US tour with cellist Jussi Makkonen to honor Sibelius's 150th birthday. Ms. Teppo is the artistic director of the newly founded Koivu ja Tähti Festival in Finland, and the pianist for the NOVA new music ensemble.  

A versatile recitalist and chamber musician, violinist Päivikki Nykter, is equally at home with standard repertoire as well as contemporary music. A native of Finland, she is a graduate of the Sibelius Academy in Helsinki. Ms. Nykter served as an Artist-in-Residence at the University of California San Diego Music Department from 1994 to 2006. She is now a freelance violinist maintaining a busy concert schedule as well as teaching the Alexander Technique both in the United States and Europe. Ms. Nykter is an artistic director of a Chamber Music Concert Series in Lappeenranta, Finland. She has recorded on Neuma, Aucourant Records, CRI, Old King Cole, Omega Editions and mode labels.

Finnish-born cellist Katri Ervamaa, DMA, is a multifaceted performer, who especially loves playing chamber music, new music and creative improvisation. She has performed and given master classes throughout North America, Europe and Taiwan. Her festival appearances include the Orlando, Kuhmo, Bowdoin, Lyckå and Norrtäjle Chamber Music Festivals (with the Finnish Owla String Quartet) as well as the Denison University Tutti! New Music Festival, Poison City Music Festival, Walla Walla Chamber Music Festival and Finnfest, among others. She has also performed at Ann Arbor's Edgefest with Lars Hollmer's Global Home Project, Guy Kluscevic, Mark Kirschenmann, E3Q, Andrew Bishop and Ed Sarath. She studied cello with Erling Blöndal Bengtsson, Marc Johnson, Kazimierz Mikhalik and Lauri Laitinen, and holds a Doctorate of Musical Arts from the University of Michigan. Dr. Ervamaa is a founding member and past president of Brave New Works new music ensemble (bravenewworks.org), the Muse string trio and E3Q, an improvisation-based genre-defying trio of cello, trumpet and percussion. She appears on Envoy Recordings, Block M Records, and AMP Records labels. Most recently, she appeared in the documentary "Mestiza Music", produced by WFYI-Indinapolis, on  sixty PBS stations nationwide. In addition to her lively performance career, Dr. Ervamaa is on faculty at the University of Michigan's Residential College, where she is the head of the music program and teaches chamber music. She has also been on the cello faculty at the Eastern Michigan and Bowling Green State Universities. She plays on a 1868 HC Silvestre cello, and you can find them online at www.katrimusic.com.
ADDITIONAL INFORMATION
Cranbrook House is located at 380 Lone Pine Road, Bloomfield Hills, 48304, opposite Christ Church Cranbrook. Free parking is available in the Cranbrook House parking lot, immediately to the left of the Gatehouse. The entrance to Cranbrook House is a short walk north of the parking lot. For more information, please contact the Cranbrook Center for Collections and Research at 248.645.3307.