Sunday, January 27th

5:00pm

-

8:45pm
Thornlea House
700 Cranbrook Road
Bloomfield Hills
,
MI
48304
An Evening in France in the Footsteps of Henry and Carolyn Booth
A Farm-to-Table Dining and Cranbrook History Experience
Featuring Chef Matthew Baldridge and Bartender Jarrod Kassis

PRESENTED BY THE CRANBROOK CENTER FOR COLLECTIONS AND RESEARCH
$195 per person (includes a $45 tax-deductible donation to the Cranbrook Center for Collections and Research)

Proceeds benefit the preservation, collections management, and interpretation efforts of the Cranbrook Archives.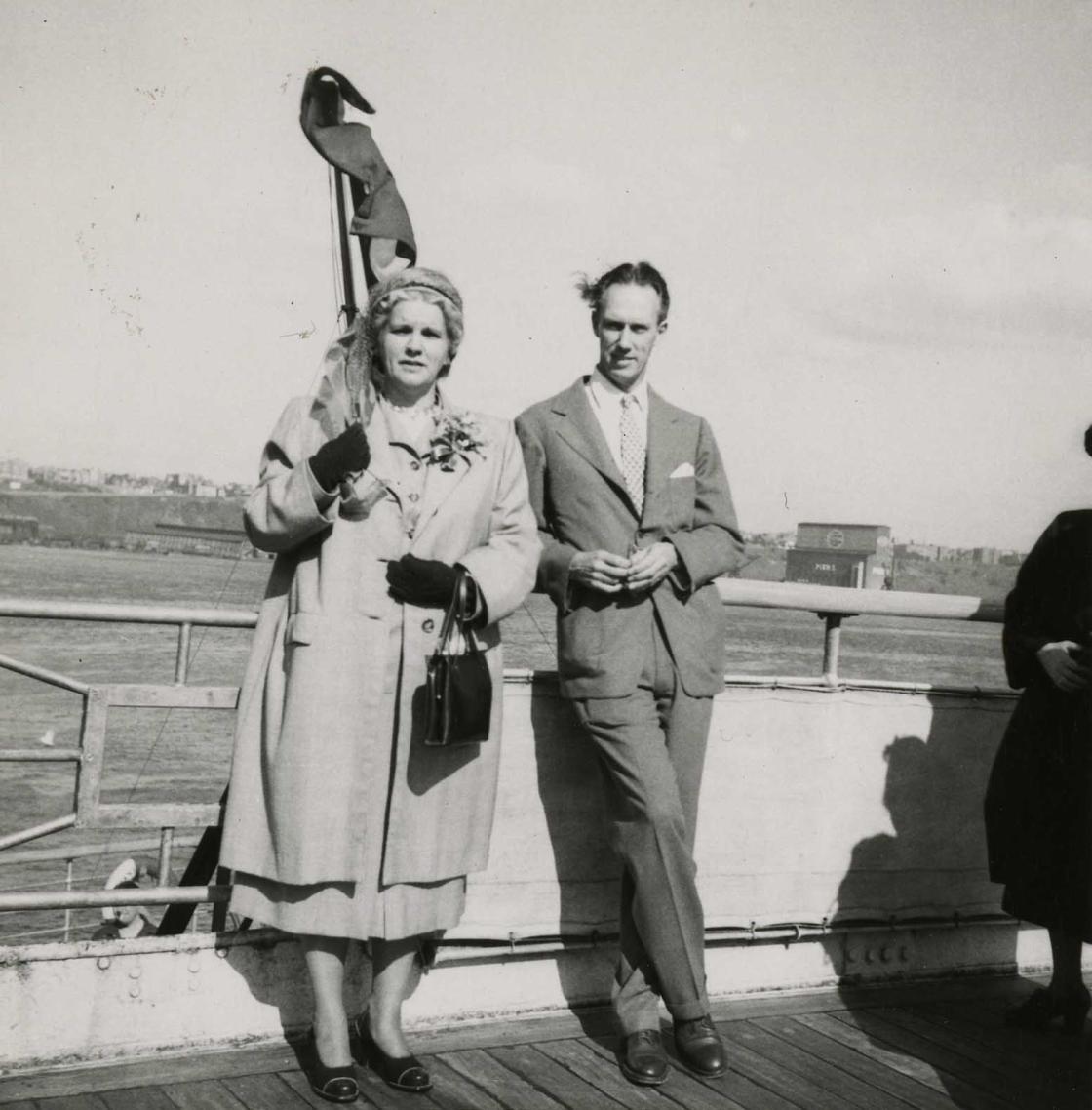 Cranbrook Archives includes many unexpected treasures, including 441 menus collected by George and Ellen Booth's youngest son, Henry Scripps Booth. Throughout his life, Henry, along with his wife Carolyn, traveled across the United States and made numerous trips overseas. Along the way, Henry saved the menus from many of the restaurants they experienced. For the fifth Edible Landscapes Dinner, the Center is partnering with chef Matthew Baldridge and bartender Jarrod Kassis for a five-course dinner with wine pairings that will take its inspiration from the Booths' journeys and the menus they collected in France. The dinner will take place in Thornlea, Henry and Carolyn's home on the eastern edge of Cranbrook's campus, and will include tours of the house's four floors, including the Tile Room, which is decorated with tiles purchased by Henry while visiting Tunis. 

This intimate dinner, which is strictly limited to 50 guests, is hosted by Gregory Wittkopp, Director of the Cranbrook Center for Collections and Research, and will feature Cranbrook storyteller extraordinaire, Collections Fellow Kevin Adkisson.

5:00 pm | Registration at Thornlea
5:15 pm | Signature Cocktail and Appetizers in the Dining Room and Tile Room and House Tours (with Menus and Vintage Photographs on Display)
6:15 pm | Dinner in the Living Room
8:15 pm | Dessert in the Living Room

CHEF MATTHEW BALDRIDGE AND BARTENDER JARROD KASSIS
Chef Matthew Baldridge's twenty-year history in Detroit includes serving as the executive chef of the upscale Cliff Bells, chef de cuisine at the Rattlesnake Club, and executive chef at Seldom Blues. He also worked side by side with James Beard award-winning chef Jimmy Schmidt. Most recently, Baldridge was an owner of the highly-acclaimed The Conserva restaurant in Ferndale. His meals exhibit a French influence with a modern twist. He also confers with local growers and urban farmers to develop the best cuisine possible based upon the season. Baldridge's co-owner and creative partner at The Conserva was Jarrod Kassis, who curated the cocktails and wine. His vast knowledge lends itself to an unexpectedly imaginative list of libations.

For several years, Baldridge and his wife, Janna Coumoundouros, staged a series of pop-up dinners around town, which won Hour Detroit's Best Of award two years in a row. It is the spirt of Baldridge's The Dinner Club Pop-Up, and both his and Kassis's reputations for fusing art with food and drinks, that serve as the models for the Edible Landscapes Dinner at Thornlea.
THORNLEA
Named for the thorny meadow upon which it was built, Thornlea was the residence of Henry Scripps Booth and Carolyn Farr Booth for more than sixty years. Henry, an architect, designed the building in the months following his marriage to Carolyn Farr in September 1924. Henry's parents, George and Ellen Booth, provided the means to build the home while Carolyn's parents, Merton and Emma Farr, paid for the construction of the entrance gate and brick walls surrounding the entrance court. Ground was broken on June 4, 1925, and the family moved into their new home in the late spring of 1927. Apart from a brief period during World War II when the family took up residence in nearby Thornlea Studio, and for a year when the Grace Booth Wallace family lived in Thornlea while their new house, Dunstan, was being enlarged, the Booths lived in the house until their deaths (Carolyn in 1984 and Henry in 1988). Henry and Carolyn had five children—Stephen, David, Cynthia, Melinda, and Martha—all of whom were raised at Thornlea. 

Although Thornlea shows traces of European influences, the home's architecture is decidedly unique. According to Henry Booth, it was "like a series of buildings built over the years along an English street—all parts harmonious but slightly different." Some of the most interesting features of the exterior are the entrance court with walls made of handmade Dutch brick, the massive wooden garage doors, and the extensive use of concrete block, formed to resemble the stone that appears in window mullions and exterior door jambs. The interior boasts seven bedrooms, several with Pewabic-tiled bathrooms, and a second-floor Oratory with paneled ceilings designed by Wilhelm and Max Spegel of Oberammergau, Germany. In addition to the main house, the four-and-a-half-acre estate is comprised of a swimming pool (1929) and Thornlea Studio. Constructed in 1937 to accommodate Henry's artistic and architectural pursuits, the studio is the former home of Cranbrook Archives (1989 – 2012).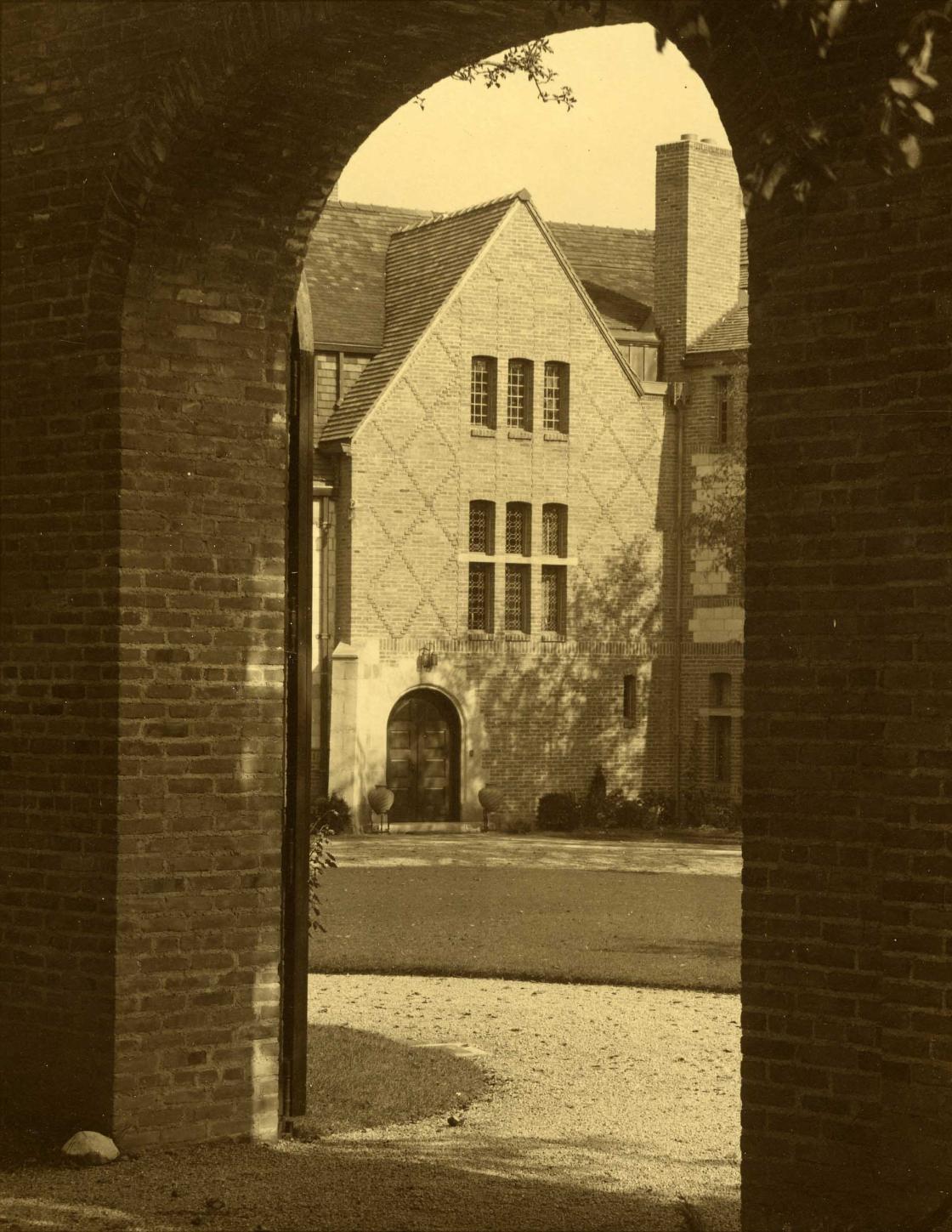 ADDITIONAL DINNER INFORMATION
Tickets for this all-inclusive dining experience (appetizers, three dinner courses, dessert, and carefully-paired wines) are $195 per person and include a $45 tax-deductible donation to the Cranbrook Center for Collections and Research. Tickets may be purchased online or by calling Alissa Seelmann-Rutkofske, Administrative Assistant for the Center, at 248.645.3307. Guests are encouraged to register early as Edible Landscapes Dinners sell out quickly. We will gladly keep guests together that wish to dine at the same table and accommodate dietary restrictions, provided we are notified at the time of registration.

Thornlea is located at 700 Cranbrook Road, north of Lone Pine Road and Brookside School, on the east side of the street. Parking is located in the gravel Brookside overflow parking lot on the west side of the street, directly opposite the arched entrance that leads into the Thornlea entrance courtyard. 

PHOTO CREDITS
Menu from Auberge du Pére Louis, Paris, c. 1930-1960. Courtesy Cranbrook Archives, Henry Scripps Booth and Carolyn Farr Booth Papers. 

Carolyn Farr Booth and Henry Scripps Booth Setting Sail to Europe aboard the SS Île de France from New York Harbor, September 24, 1949. Collection of Cranbrook Archives.
Thornlea, View of the Front Door and Auto Court through the Entrance Gate, 1927. George W. Hance, Photographer. Copyright Cranbrook Archives.