Sunday, March 10th

2:00pm

-

5:30pm
Signal-Return at Eastern Market
1345 Division Street, #102
PRESENTATION AND HANDS-ON LETTERPRESS WORKSHOP IN DETROIT
$95/adult, 18 and older (includes supplies and reception)

Presented by Cranbrook Center for Collections and Research in collaboration with Signal-Return

Experts include:
Lynne Avadenka, Director, Signal-Return
Lee Marchalonis, Lead Printer, Signal-Return

Hosted by:
Gregory Wittkopp, Director, Cranbrook Center for Collections and Research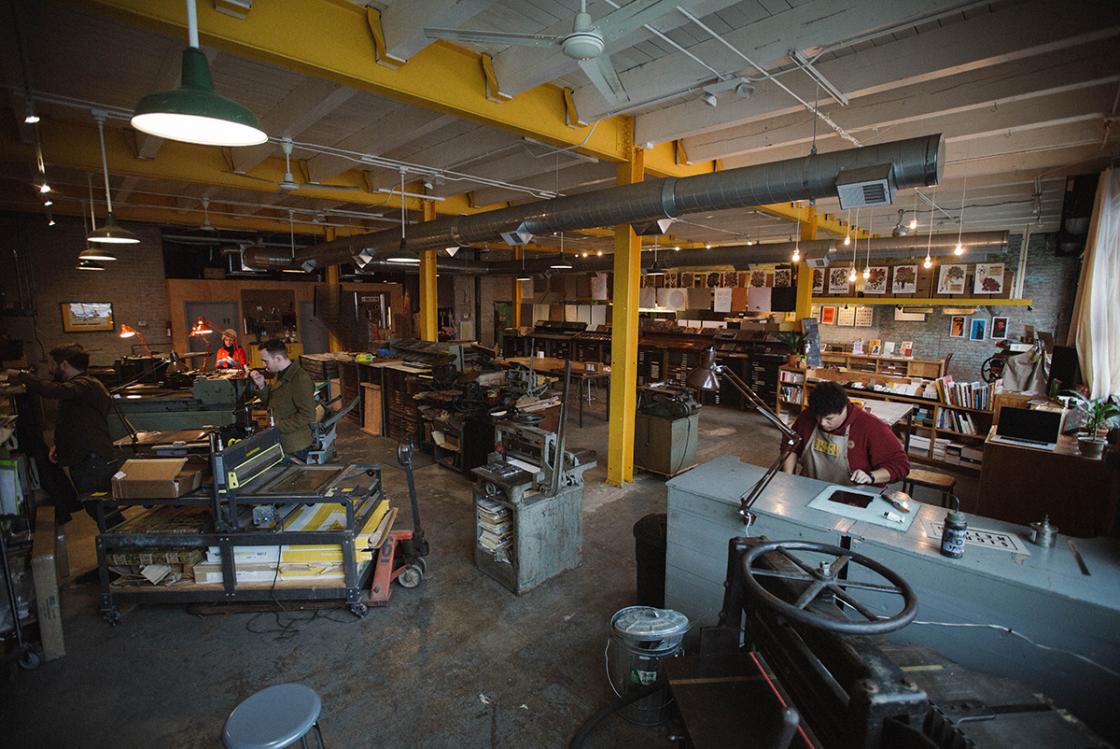 In 1900, Cranbrook co-founder George Booth established the Cranbrook Press in the attic of the Detroit Evening News building in Detroit. Wishing to gratify "a strong desire for work most agreeable to my tastes and inclinations that combined the beautiful with pleasant labor and inspired by the record of ancient printers and the modern endeavors of Wm. Morris," Booth acquired a 2,000-pound Lion Reliance hand press, selected papers and appropriate type-fonts, and hired expert craftspeople to assist him. Between April 1900 and December 1902, the press produced nine books and a portfolio of prints, for which Booth designed many of the intricate borders and colophons and offered written contributions. The books include The Pleasures of Planting and Other Thoughts (1902), which expressed Booth's garden-philosophy two years before he bought a marshy farm and began developing it into the community he named Cranbrook.
Join the Center at Signal-Return in Detroit for a Sunday afternoon that will include a presentation on the history of the Cranbrook Press by Center Director Gregory Wittkopp, a two-hour hands-on workshop that will include the opportunity to print a poster (suitable for framing) with one of George Booth's Cranbrook mottos, and a social hour that will include refreshments and an opportunity to examine (and purchase) Signal-Return's many hand printed cards and prints. Participants also will have a chance to handle and examine several of the Cranbrook Press volumes housed in the collection of Cranbrook Archives. Signal-Return requires that all participants be at least 18 years old.

Signal-Return is a traditional letterpress print studio and non-profit arts center located in Detroit's historic Eastern Market neighborhood. Opened to the public in 2011, Signal-Return's innovative and wide-ranging programming includes hands-on arts workshops, an Open Studio program, visiting artists, and educational partnerships with universities, elementary and high schools, and other arts and cultural organizations.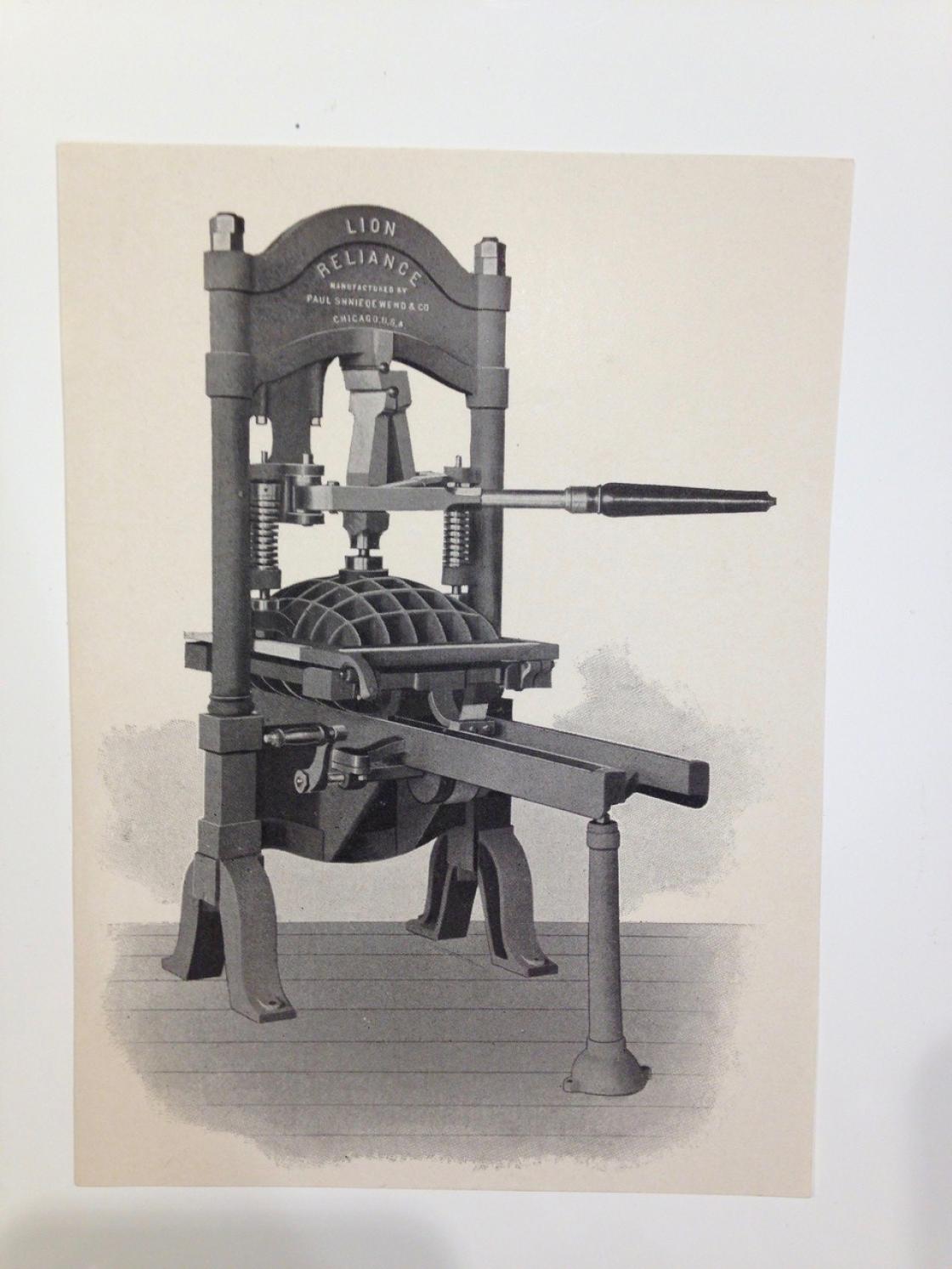 ADDITIONAL INFORMATION
Signal-Return is located in Eastern Market on Division Street, between Rivard and Russell Streets. From the north, take I-75 to the Mack Avenue exit and turn left. Continue heading east on Mack Avenue a few short blocks to either Rivard or Russell, where you turn right and head south to Division. On Sundays, there is free parking on the streets around Signal-Return, including Division. Participants must be at least 18 years old and are encouraged to wear comfortable clothing and should be prepared to work with printing inks. Advance registration is required as participation is strictly limited to 40 people. Tickets are non-refundable (but may be transferred to another participant). To purchase tickets, please contact Alissa Seelmann-Rutkofske at 248.645.3307 (Tuesday through Friday, 9am to 5:30pm). Call today!

PHOTO CREDITS (FROM TOP TO BOTTOM)
Cranbrook Press Office in the Attic of the Detroit Evening News Offices on Shelby Street in Detroit, circa 1901. Photograph Courtesy Cranbrook Archives.

Signal-Return Print Studio on Division Street in Detroit. Photography by Jeanne Pope; Courtesy Signal-Return.

Lion Reliance Press. Courtesy Cranbrook Archives.