Saturday, October 26th

2:30pm

-

5:30pm
Bloomfield Hills
,
MI
48304
The trees and wood of cranbrook: Nature, Craft, and Design
With Gregory Landrey from Winterthur Museum, Garden & Library

Tour begins at Cranbrook House
$75 Admission for Adults, Seniors, and Students
Tour is limited to 25 guests

Presented by the Cranbrook Center for Collections and Research
Experts include:
Gregory J. Landrey, Dwight and Lorri Lanmon Director of Academic Affairs, Winterthur Museum, Garden & Library
Kevin Adkisson, Curatorial Associate, Cranbrook Center for Collections and Research
Hosted by:
Gregory Wittkopp, Director, Cranbrook Center for Collections and Research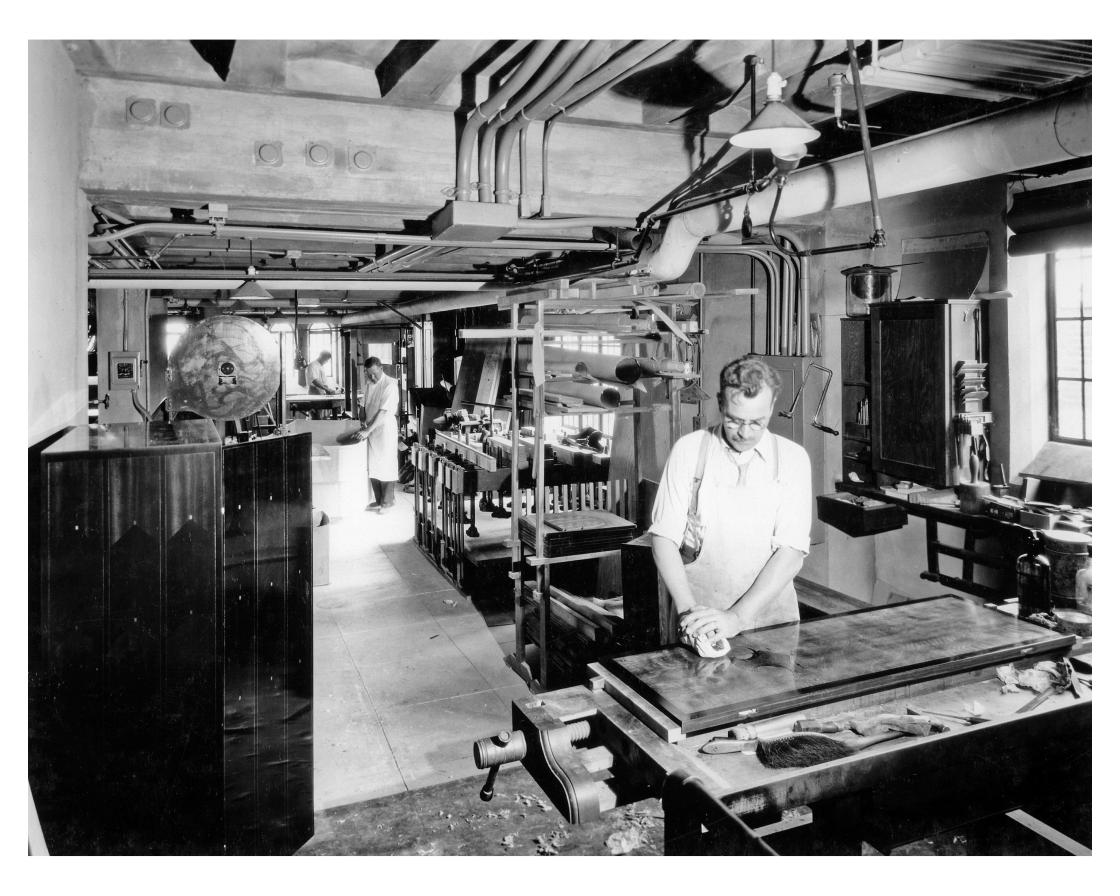 Join us on this behind-the-scenes tour to explore Cranbrook's trees, learn how timber is processed and crafted into exquisite furniture, and study wood's diverse use in the furniture, interiors, and architecture on campus.
Our special guide for the day is Gregory Landrey from the Winterthur Museum, Garden & Library, an expert on wooden furniture construction and a passionate tree aficionado. Together with history lessons from Cranbrook's Kevin Adkisson, we will closely study the woods that provide the building blocks for Cranbrook's exquisite furniture. With the experts taking out drawers, flipping pieces over, and explaining construction and joinery techniques, you will leave the tour with a deeper understanding and appreciation for all things wood.
Join the Center for this unique, insiders look into Cranbrook's natural and material history.
HIGHLIGHTS OF THE TOUR INCLUDE:
Cranbrook House. See antiques and custom furniture purchased and used by George and Ellen Booth for their home. Throughout Cranbrook House, craftsmen transformed wood into elaborate paneling and furnishings. Of special consideration will be the work of Johannes Kirchmayer, a woodcarver from Germany, who carved the remarkable oak library over mantel depicting artists at work. 

Campus Walking Tour. George and Ellen Booth oversaw the planting of more than 150,000 trees on their Cranbrook estate, and worked with landscape architects and designers including H. W. Corfield, O. C. Simonds, Olmsted Brothers, and Loja Saarinen to develop their property with a wide variety of trees and plants. As we move about the campus, we will stop at a number of the Michigan Champion Trees, including one of the rare surviving American elms located in the Cranbrook School quadrangle.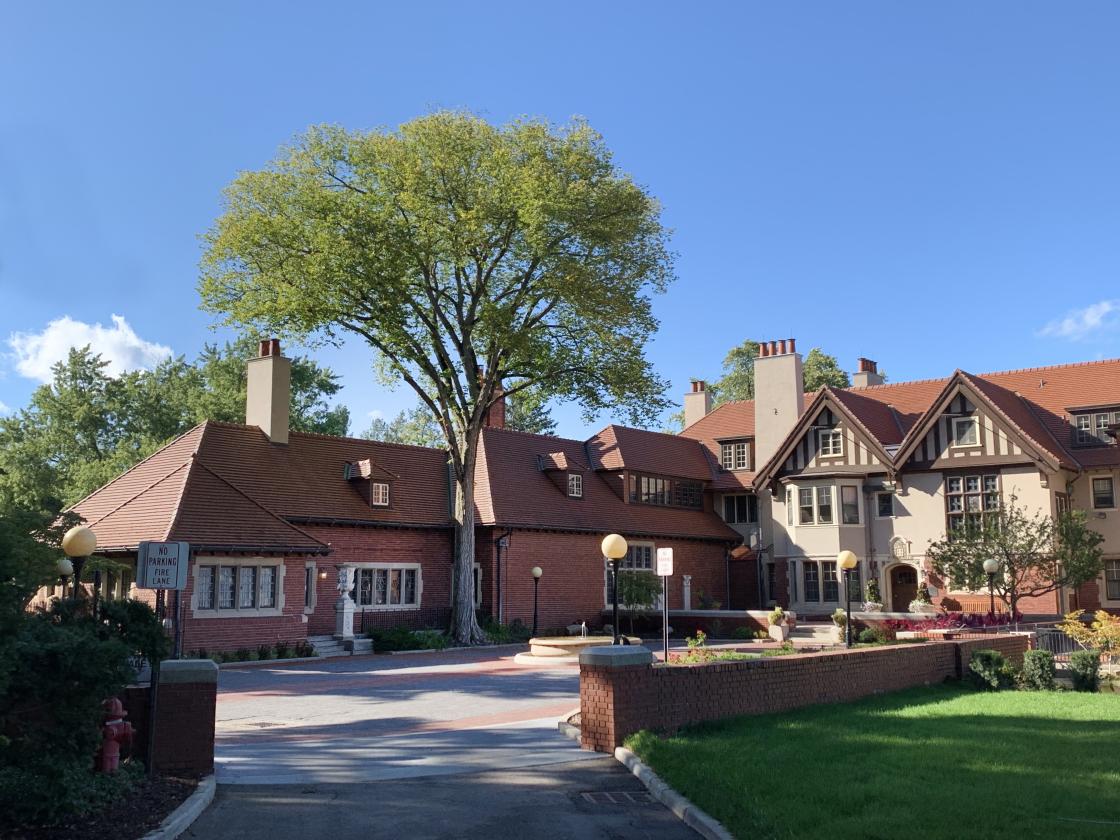 Collections Wing Vault. Take a deep look into wooden furniture by designers from Gustav Stickley to Charles Eames and recent graduates of Cranbrook Academy of Art. We will study examples the fine veneers of exotic woods on the Art Deco furniture designed by Eliel Saarinen and produced by Swedish cabinetmaker Tor Berglund, who worked in the Cranbrook Arts & Craft Studios from 1929 to 1932. Gregory Landrey will help us open drawers, flip chairs over, and analyze different construction techniques in the building of fine furniture.
Eliel Saarinen taught his students to design with the next largest scale in mind—from the tabletop to the landscape. This tour will explore two scales: the wooden furniture and the trees themselves.
ABOUT GREGORY LANDREY
Gregory Landrey's practical experience began in 1972 when at age sixteen he started working part-time as a cabinet shop assistant for the Corner Cupboard Antiques in Strafford, Pennsylvania, under the tutorage of David Sloan. He continued restoring furniture at the Corner Cupboard for seven years, serving as the cabinet shop manager for the last two. In addition to the bench training, Landrey went to Gettysburg College, graduating with a bachelor's degree in history in 1977. He joined Winterthur in 1979 as assistant furniture conservator. He served as the head of the Winterthur furniture conservation laboratory from 1986-1995. He was head of the Conservation Department from 1995 to 2006. He is now the Director of Academic Affairs which includes the library, conservation, registration, and academic programs departments. He has focused his research on the preservation of historic surface coatings, techniques of traditional cabinetmaking, period architecture, and transportation. 
In 2014, Landrey was a visiting scholar at Tsinghua University, Beijing, China. He also served as the Conservator-in-Residence for the Conservation Resources for Architectural Interiors/Furniture and Training (CRAFT) program at the Palace Museum/Forbidden City in Beijing, China, sponsored by the World Monuments Fund and Tsinghua University, for the fall 2014, June 2015, and the spring 2019 semesters. He continues to teach periodically at the Palace Museum and assists with the oversight of the CRAFT program in Beijing.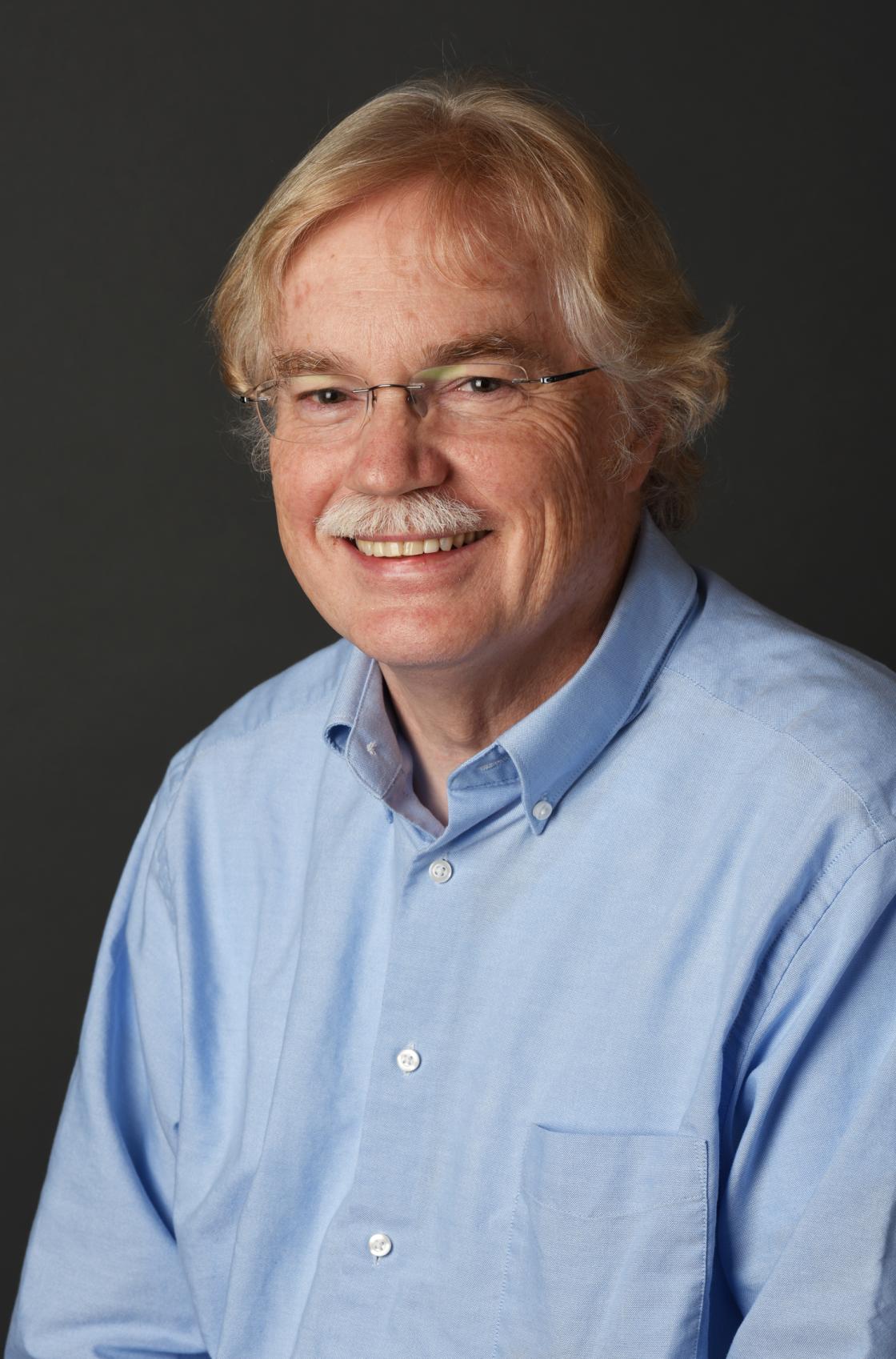 He has written and lectured extensively on furniture conservation and related topics. In addition, he has researched and published on historic automobiles with an emphasis on Cadillac and Rolls-Royce motor cars. Examples of recent publications include: "Mrs. Oliver's Chair" in Boston Furniture 1700-1900, "Seeing More Clearly Through Opaque Surfaces: A review of furniture finishes, materials, their use and ethical considerations related to their preservation" (with Stephanie Auffret), and "Arriving in Style" in Antiques and Fine Art (with Catherine Matsen), an article about Winterthur's 1927 Rolls-Royce.
ABOUT WINTERTHUR MUSEUM, GARDEN & LIBRARY
Located north of Wilmington, Delaware, Winterthur is the premier museum of early American decorative arts, with an unparalleled collection of nearly 90,000 objects made or used in America between about 1640 and 1860. The collection is displayed in the magnificent 175-room house of collector and horticulturist Henry Francis du Pont (1880-1969). The collections remain displayed much as they were when the du Pont family lived in the home, as well as in permanent and changing exhibition galleries.
Winterthur is set amidst a 1,000-acre preserve of rolling meadows and woodlands. Designed by du Pont, its 60-acre naturalistic garden is among America's best, with magnificent specimen plantings and massed displays of color. Graduate programs in material culture and conservation, alongside a preeminent research library, make Winterthur an important center for the study of American art and culture.
ADDITIONAL INFORMATION
The tour departs from and returns to Cranbrook House, located at 380 Lone Pine Road, Bloomfield Hills, Michigan. Free parking is available in the Cranbrook House parking lot, a five-minute walk from the house's front door. 
Please arrive at least 15 minutes in advance of the tour to check-in. 
This is a walking tour and guests must be able to walk and stand throughout most of the tour. The tour will include walking outdoors between campus buildings and multiple sets of stairs. Restrooms are available at Cranbrook House Gate House, Cranbrook House, and at the Art Museum in the Collections Wing. The tour will take place rain or shine.
For the safety and comfort of all visitors, children younger than eight years old, including infants and toddlers, are not permitted on this tour. 
Only small wallets and handheld cameras are permitted on the tour. Please leave all backpacks, purses, camera bags, camera equipment, and other cumbersome items in vehicles. This policy was created for the security and protection of our collections of fine and decorative art. Personal photography is permitted on the tour.
ADMISSION
$75 Admission for Adults, Seniors, and Students
REGISTRATION
Advance registration is required as participation is limited. Tickets are non-refundable (but may be transferred to another participant). For more information, please contact Cranbrook Center for Collections and Research. Our Administrative Assistant, Alissa Seelmann-Rutkofske, may be reached at 248.645.3307 (Tuesday through Friday, 9:00am to 5:00pm). 
IMAGE CREDITS:
View of Tor Berglund polishing veneer on cabinet doors in the Academy of Art cabinet shop, 1930. Courtesy Cranbrook Archives.
American Elm tree in the Cranbrook Courtyard, 2019. Kevin Adkisson, photographer. Courtesy Cranbrook Center for Collections and Research. 
Gregory Landrey. Courtesy Winterthur Museum, Garden & Library.

Cranbrook House Library overmantel. Photography by P.D. Rearick (CAA '10), April 19, 2019. Courtesy Cranbrook Center for Collections and Research.