Monday, February 3rd 6:30pm
Bloomfield Hills
,
MI
48304
Monday Evenings, January 27 through February 24, 2020 | 6:30pm
Cranbrook Art Museum deSalle Auditorium
39221 Woodward Avenue, Bloomfield Hills, MI 48304

Lecturer: Kevin Adkisson, Cranbrook Center for Collections and Research
$75 for Adults; $25 for Full-time Students with ID
Free for Cranbrook Academy of Art and Cranbrook Schools Students (Cranbrook students must register by sending an email from their Cranbrook address to center@cranbrook.edu)
Advance registration required (Fee includes all five lectures)
This Lecture Series is eligible for American Institute of Architects Continuing Education Credits (AIA/CES).
PRESENTED BY CRANBROOK CENTER FOR COLLECTIONS AND RESEARCH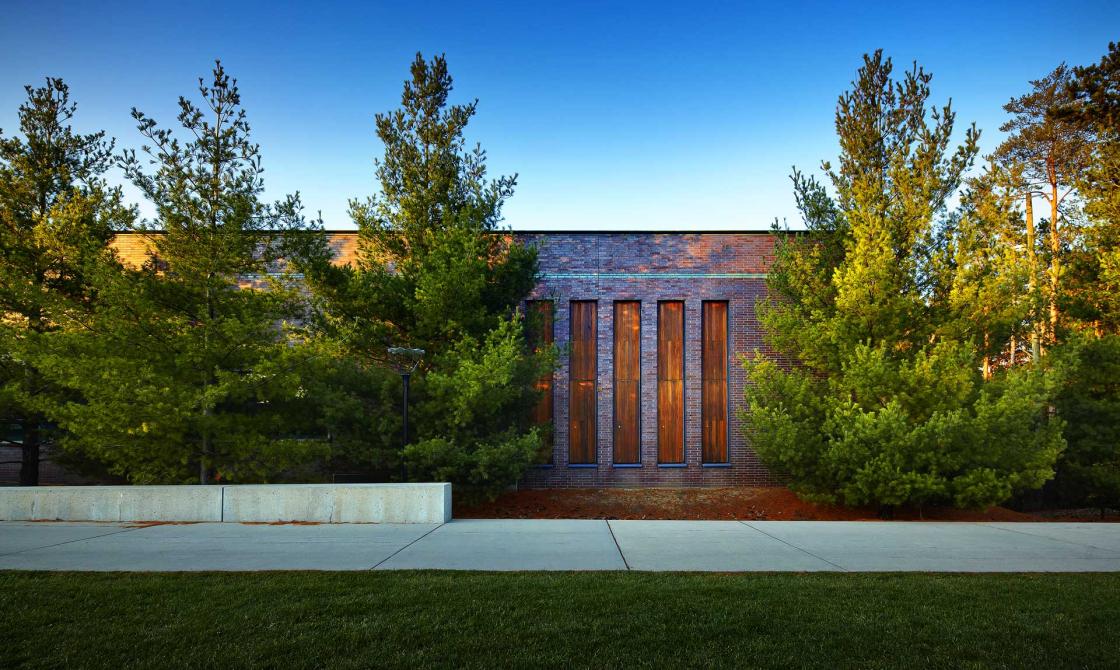 Join Kevin Adkisson for this five-week lecture series surveying the history of American architecture through the lens of Cranbrook's distinct and impressive architectural history.
Each week, the 75-minute, image-based lecture will start with a close study of one of Cranbrook's buildings, and then expand to use the campus as a way of seeing the development of modern architecture from the late 19th century to the present day.  By tracing the evolution of architecture at Cranbrook and its design and social context, attendees will come to more fully understand and analyze the built landscape we live in every day. All levels of architecture knowledge are welcome.
Lectures will introduce major themes and theories that have shaped American architecture, along with significant individual projects and their architects. The course will both analyze the architecture of Cranbrook and introduce you to less familiar people and places who have shaped the history of architecture.
The Arts & Crafts Movement 1897—1918
Cranbrook House, Albert Kahn, architect, 1908
Greek Theater
Tower Cottage
Boathouse
Japanese Garden
Meetinghouse (Brookside)

 
Nostalgia and the Avant-Garde, 1918—1932 
Kingswood School for Girls, Eliel Saarinen, architect, 1931
Saarinen House
Cranbrook School for Boys
Christ Church Cranbrook
Arts & Crafts Courtyard
Stripped Classicism and American Modernism, 1932—1950 
Cranbrook Academy of Art Museum & Library, Eliel Saarinen, architect, 1942
Cranbrook Institute of Science
Church School Wing at Christ Church Cranbrook
Thornlea Studio
Midcentury Modernism and Monumentality, 1951—1974 
Edison House, William P. Smith, architect, 1966
Frank Lloyd Wright Smith House
Kresge Apartments
Tamarack Apartments
Gordon Hall of Science
Late Modernism and Alternatives, 1975—2005 
Natatorium, Tod Williams and Billie Tsien, architects, 1999
DeSalle Auditoirum
Early Childhood Center
Cranbrook Institute of Science
New Studios Building
House of the Poet
Arrival Feature and Entrance Feature
Each week's lecture will begin with a close study of an individual work at Cranbrook through building plans, landscape study, construction documents and photographs, and contemporary color photography. The lectures will then expand outward, looking at the building's architect and architectural inspirations to help place the work within its larger context. Lectures will explore contemporaneous buildings at Cranbrook, in Detroit, and around the country. The goal of each lecture is to provide a specific case study in 20th-century architecture that teaches us more about the design of the wider world.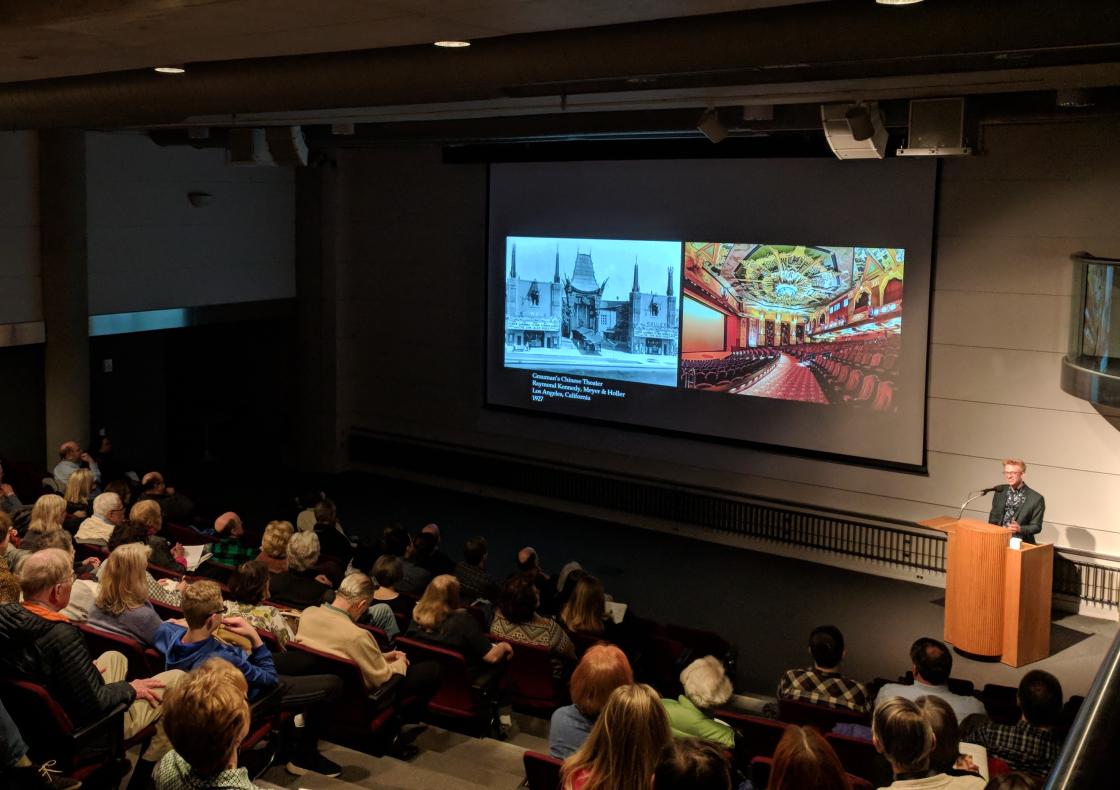 ABOUT KEVIN ADKISSON
Curatorial Associate Kevin Adkisson of Cranbrook Center for Collections and Research works on preservation, interpretation, and programming across the many buildings and treasures of Cranbrook. A native of north Georgia, Adkisson has his BA in Architecture from Yale, where alongside work in design studios he took courses in the history of architecture and in American decorative arts and worked for four years at the Yale University Art Gallery's Furniture Study. Adkisson is completing his MA from the University of Delaware's Winterthur Program in American Material Culture, with a thesis examining the role of postmodernism in shopping mall architecture. 
Before coming to Cranbrook, Adkisson worked for Robert A.M. Stern Architects (RAMSA) in New York as a research and writing associate. At RAMSA, he assisted design teams in researching historical reference imagery to be used in the design of the firm's signature modern-traditionalist aesthetic. He also assisted in image research for Stern's books, Paradise Planned: The Garden Suburb and the Modern City (2013) and Pedagogy and Place: 100 Years of Architecture Education at Yale (2016). Kevin Adkisson also worked at Kent Bloomer Studio in New Haven, Connecticut on the design and fabrication of architectural ornament.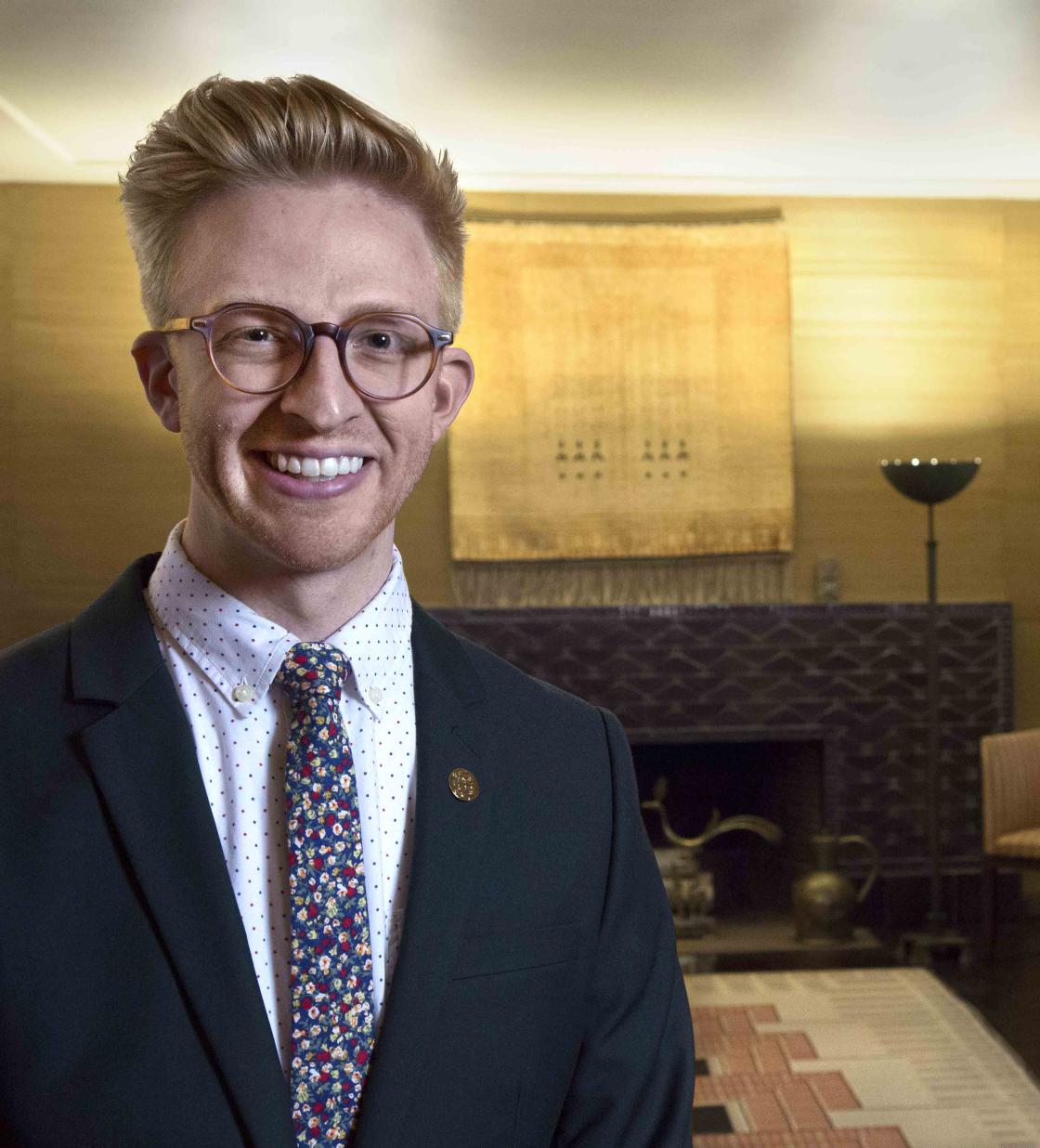 ADDITIONAL INFORMATION
The History of American Architecture Lecture Series is presented by Cranbrook Center for Collections and Research. The fee includes admission to all five lectures. Although the lectures build on each other, attendance at all five lectures is not required. Regretfully, discounted tickets cannot be sold to individual lectures and admission cannot be transferred to other people.
Our Lecture Series has historically sold out, with maximum capacity of 200 guests. Parking at Cranbrook Art Museum is limited; overflow parking is available in the parking structure at Cranbrook Institute of Science. Visitors who wish to park at Cranbrook Art Museum are encouraged to arrive at least twenty minutes prior to the lecture's start at 6:30pm. 
All lectures will be held in Cranbrook Art Museum's deSalle Auditorium. For more information, please contact Cranbrook Center for Collections and Research at 248.645.3307.
A reading list will be provided alongside the lecture series; there are no written assignments or evaluations. Lectures will be followed by a brief question and answer session based on time available.
Lectures will be cancelled if Cranbrook is closed for inclement weather. Cancellations will be announced by email and on the Cranbrook Center for Collections and Research website, www.center.cranbrook.edu. Make up lectures will be held on March 2 and March 9, as needed.
This lecture series is eligible for American Institute of Architects Continuing Education credits (AIA/CES). Each lecture is one learning unit (LUs), for a total of five LUs. AIA/CES Self Report Forms are available online through the AIA National website. Please call the Center or your local AIA chapter for more information.
PHOTO CREDITS (FROM TOP TO BOTTOM)
Banner image: Eliel Saarinen. Elevation, Plan, and Sections of Green Lobby, Kingswood School Cranbrook. Ink, colored pencil, and graphite on tracing paper. 28 x 52.5 inches. Collection Cranbrook Art Museum.
Cranbrook House, 2018. James Haefner, photographer. 
Kingswood School Exterior, 2016. James Haefner, photographer. 
Cranbrook Art Museum Exterior, 2016. James Haefner, photographer. 
Edison House, Courtesy Cranbrook Archives. 
Cranbrook Schools Williams Natatorium, 2018. James Haefner, photographer. 
History of Architecture Lecture series, 2019. Kathryn Dimond, photographer.
Kevin Adkisson Staff Photo by P.D. Rearick, CAA '10.