Sunday, March 1st

12:00pm

-

4:00pm
Cranbrook House
380 Lone Pine Rd
Bloomfield Hills
,
MI
48304
New Work from Cranbrook Academy of Art Metalsmithing Department and Alumni
Free admission to the exhibition 

Exhibition Hours
12:00pm—4:00pm

Saturday, February 29
Sunday, March 1
Friday, March 6
Saturday March 7
Sunday, March 8

PRESENTED BY CRANBROOK CENTER FOR COLLECTIONS AND RESEARCH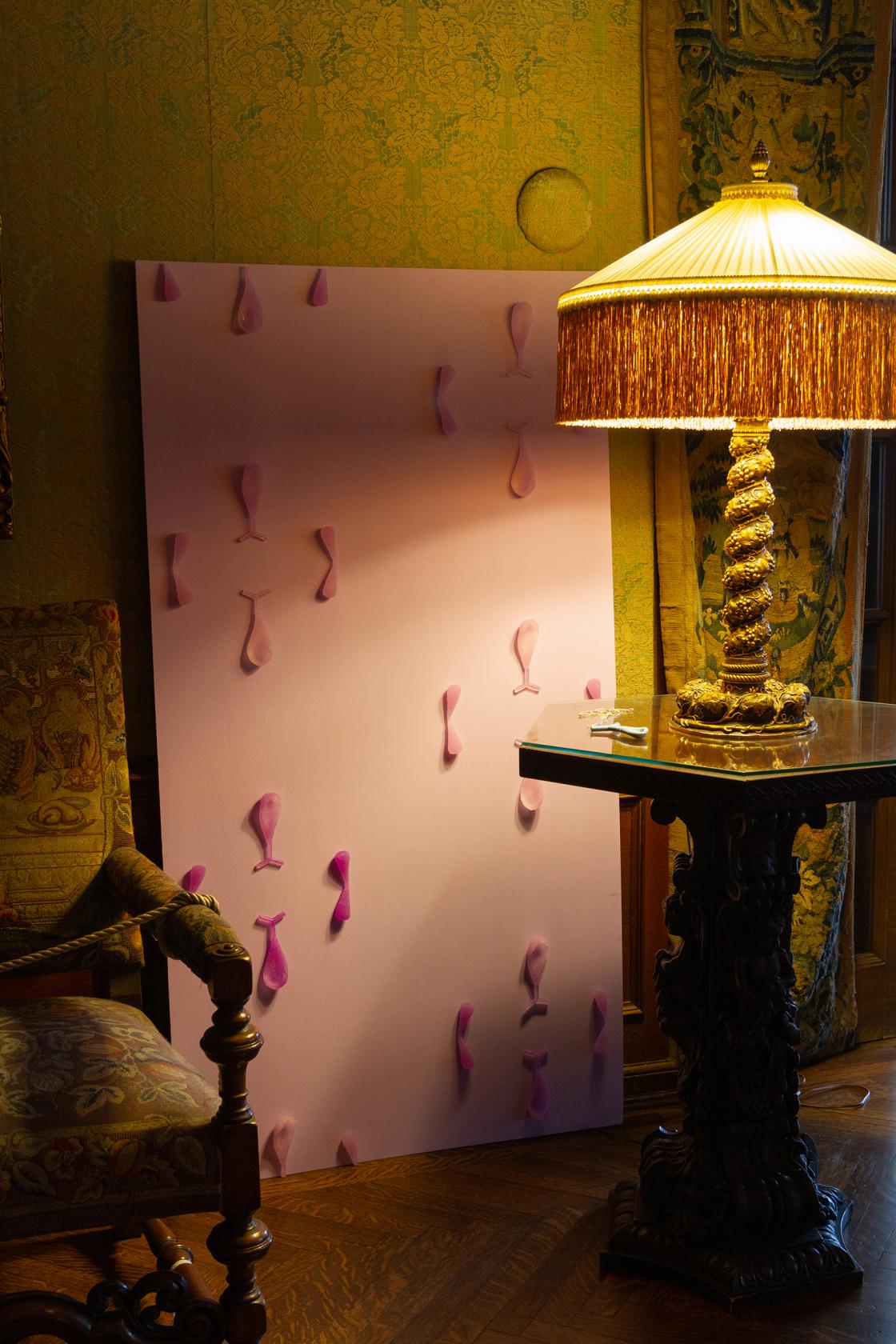 Cranbrook Center for Collections and Research is pleased to announce the exhibition Surface Levels/Cranbrook, the third intervention of new, site-specific work by Cranbrook Academy of Art metalsmithing students, alumni, and Artist-in-Residence Iris Eichenberg staged within the historic Cranbrook House. 
The artists' works will be located throughout the first floor of Cranbrook House, in dialogue with the art, design, and architecture assembled by Cranbrook founders George and Ellen Booth and their architect, Albert Kahn. Completed in 1908, with additions in 1918 and 1919, Cranbrook House is an Arts & Crafts home rich with sculptures, ceramics, furnishings, metalwork, and textiles. Experimental new works in a range of media will be sited directly alongside existing pieces in the home, challenging the idea of art existing only within the neutral space of the gallery.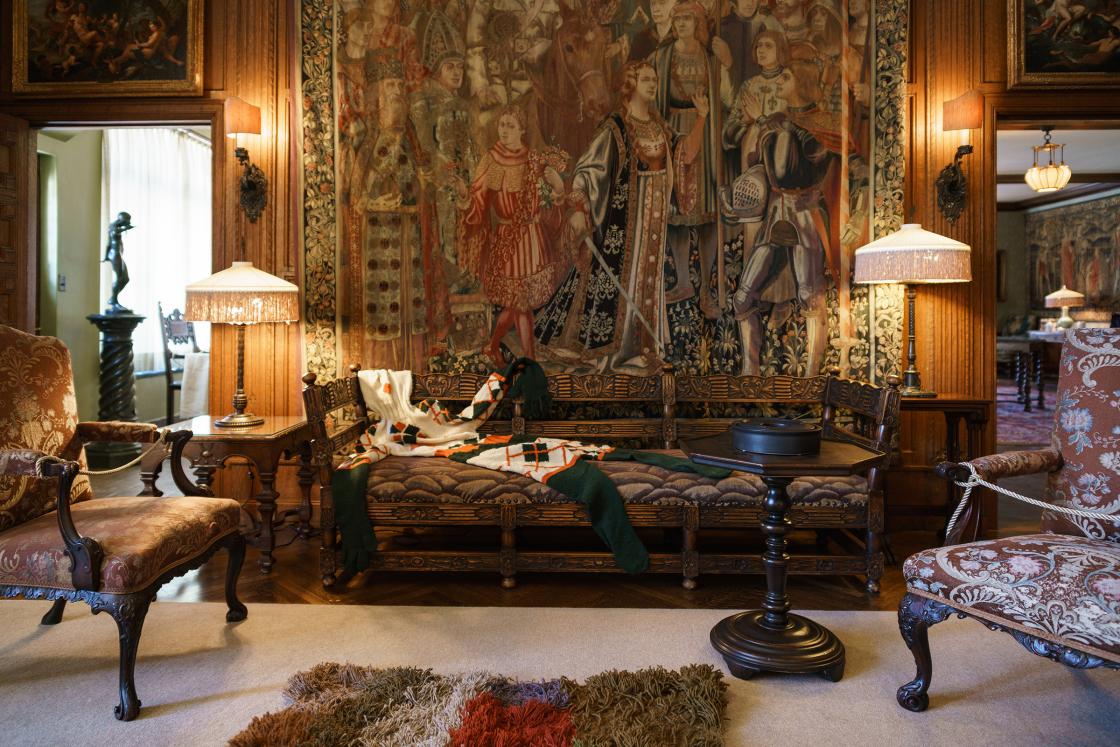 The Metalsmithing Department is one of the top-rated programs in the country for graduate studies in the discipline. Students in the Academy's Master of Fine Arts program study for two years under the mentorship of Artist-in-Residence Iris Eichenberg, Head of the Metalsmithing Department since 2006.
Tracing its roots to the Silver Shop and Iron Shop formed at the founding of the Cranbrook Arts and Crafts Studios in 1928, the Metalsmithing Department dates to the opening of Cranbrook Academy of Art in 1932. Since 2002, the department has been located in the New Studios Building adjacent to Cranbrook Art Museum.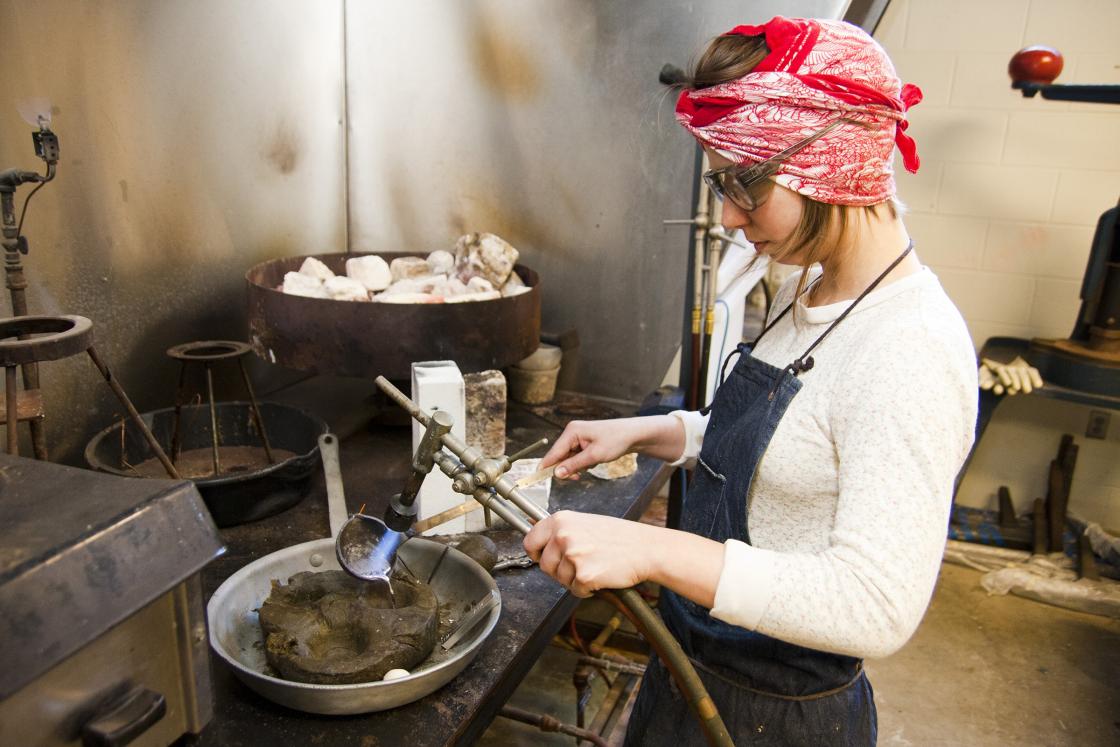 Surface Levels/Cranbrook was organized by the Metalsmithing Department at Cranbrook Academy of Art in collaboration with Cranbrook Center for Collections and Research. Cranbrook Center for Collections and Research, in partnership with Cranbrook House and Gardens Auxiliary, is responsible for stewarding the collections of Cranbrook House and opening its doors to visitors from around the world.
 
PHOTO CREDITS
Work from CAA Metalsmithing Students and Alumni Featured in Kindred Neighbors: Cranbrook House Inhabitation, February 2019. Dominic Parlarchio, Ray Im, and Kevin Adkisson, Photographers. Courtesy Cranbrook Center for Collections and Research. 

Alissa Lamarre at Work in Metalsmithing Department, 2013. Courtesy Cranbrook Academy of Art.