Cranbrook Virtual Lecture
Bloomfield Hills
,
MI
48304
Fourth Annual Bauder Lecture
CRANBROOK CENTER FOR COLLECTIONS AND RESEARCH PRESENTS

Cars: Accelerating the Modern World
Live Virtual Lecture and Conversation with Brendan Cormier
Senior Design Curator, Victoria and Albert Museum, London, England
The Lecture will be followed by a moderated Q&A with Brendan Cormier hosted by Center Director Gregory Wittkopp.
Lecture Admission is Free
Participation Limited to 500 Guests
Lecture will be Password-Protected – Registration is Required

Note: This lecture originally was to have taken place at Cranbrook on April 5, 2020. It was postponed and rescheduled as a virtual lecture following the outbreak of the coronavirus pandemic.
REGISTRATION FOR THIS EVENT IS NOW CLOSED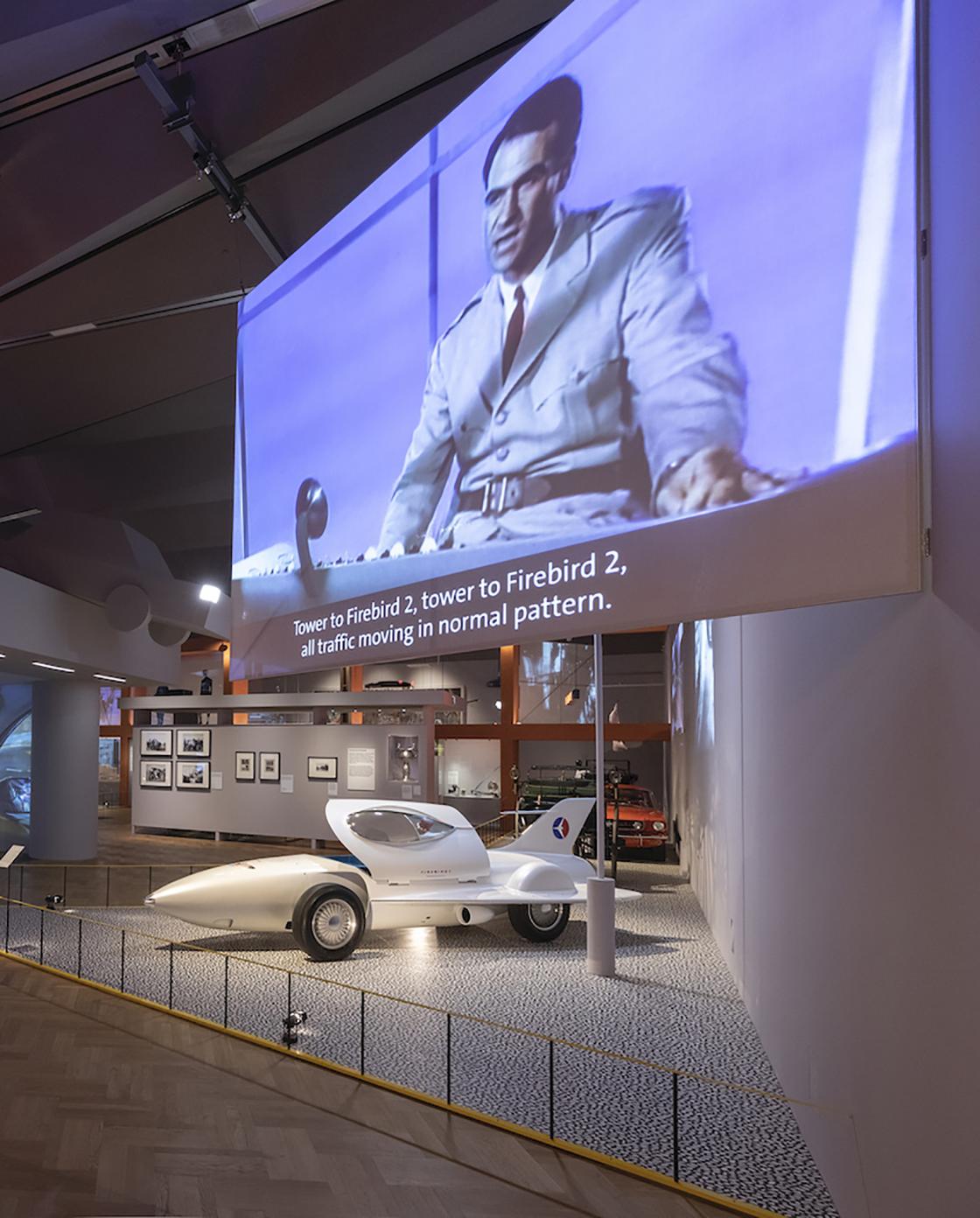 ABOUT THE LECTURE
Brendan Cormier is the co-curator of the V&A's recent groundbreaking exhibition, Cars: Accelerating the Modern World (on display in London from November 23, 2019, until the museum's March closure). More than a show about car design, the exhibition presented the car as a force for change that increased the pace of life in the twentieth century. Often embodying an image in constant, fast, free-flowing movement, the car has symbolized all kinds of social, political, personal, and economic transformation.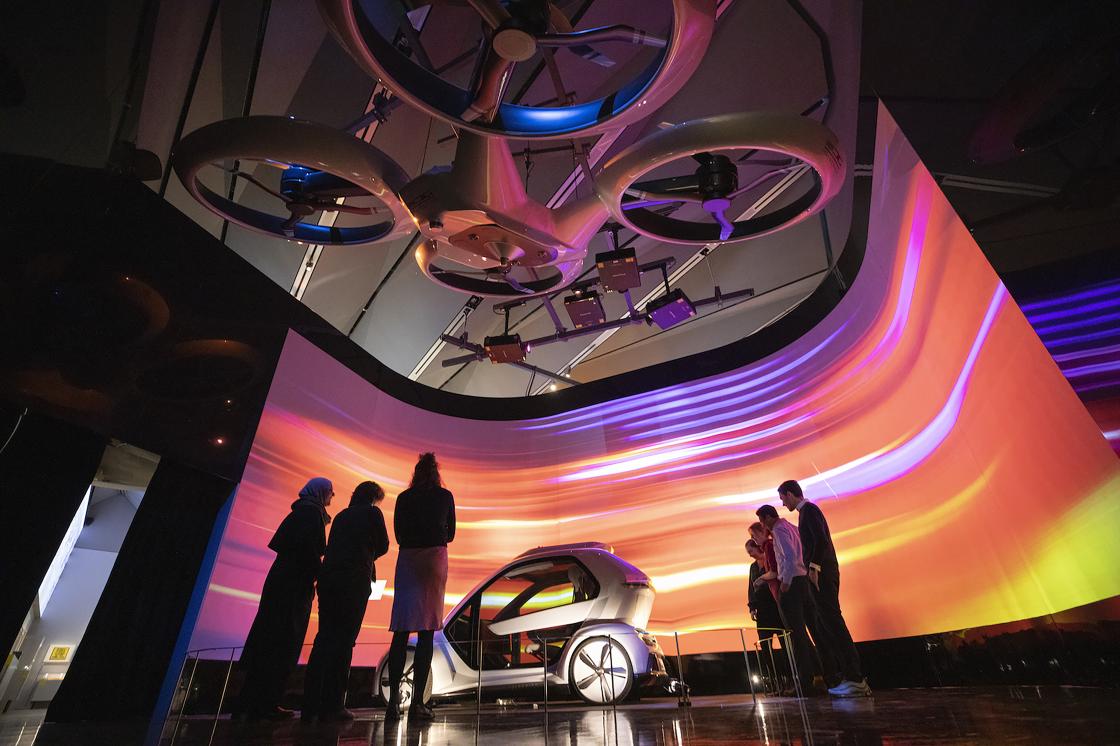 Today, as the car approaches its 150th anniversary, Cormier argues that the short but significant history of this nearly ubiquitous machine is entering a period of drastic change. With oil stocks running out, the climate warming, and massive crowding and congestion on our roads and in our cities, designers, manufacturers, town planners, politicians, and economists are all aware that the design of the car needs to shift if we want to survive.  Presented from a European perspective, Cormier's lecture will not only celebrate the ingenuity of the car and its fascinating impact on the world, but also confront some of the more undesirable outcomes brought about by the invention of the automobile.
The exhibition is documented through the catalog, Cars: Accelerating the Modern World. Edited by Brendan Cormier and the exhibition's co-curator, Elizabeth Bisley, the 224-page, paperback publication features thirteen essays and is richly illustrated with 150 color and black-and-white images. Cars: Accelerating the Modern World is published by V&A Publishing and remains available online.
ABOUT THE SPEAKER
Brendan Cormier is a Senior Design Curator at the Victoria and Albert Museum (V&A) and co-curator of Cars: Accelerating the Modern World. From 2014 to 2017 he was the lead curator of the V&A Gallery at Design Society in Shenzhen, China.  In 2016 he curated the first Pavilion of Applied Arts at the Venice Biennale, with an exhibition called A World of Fragile Parts. Prior to working at the V&A, Cormier was the managing editor of Volume magazine.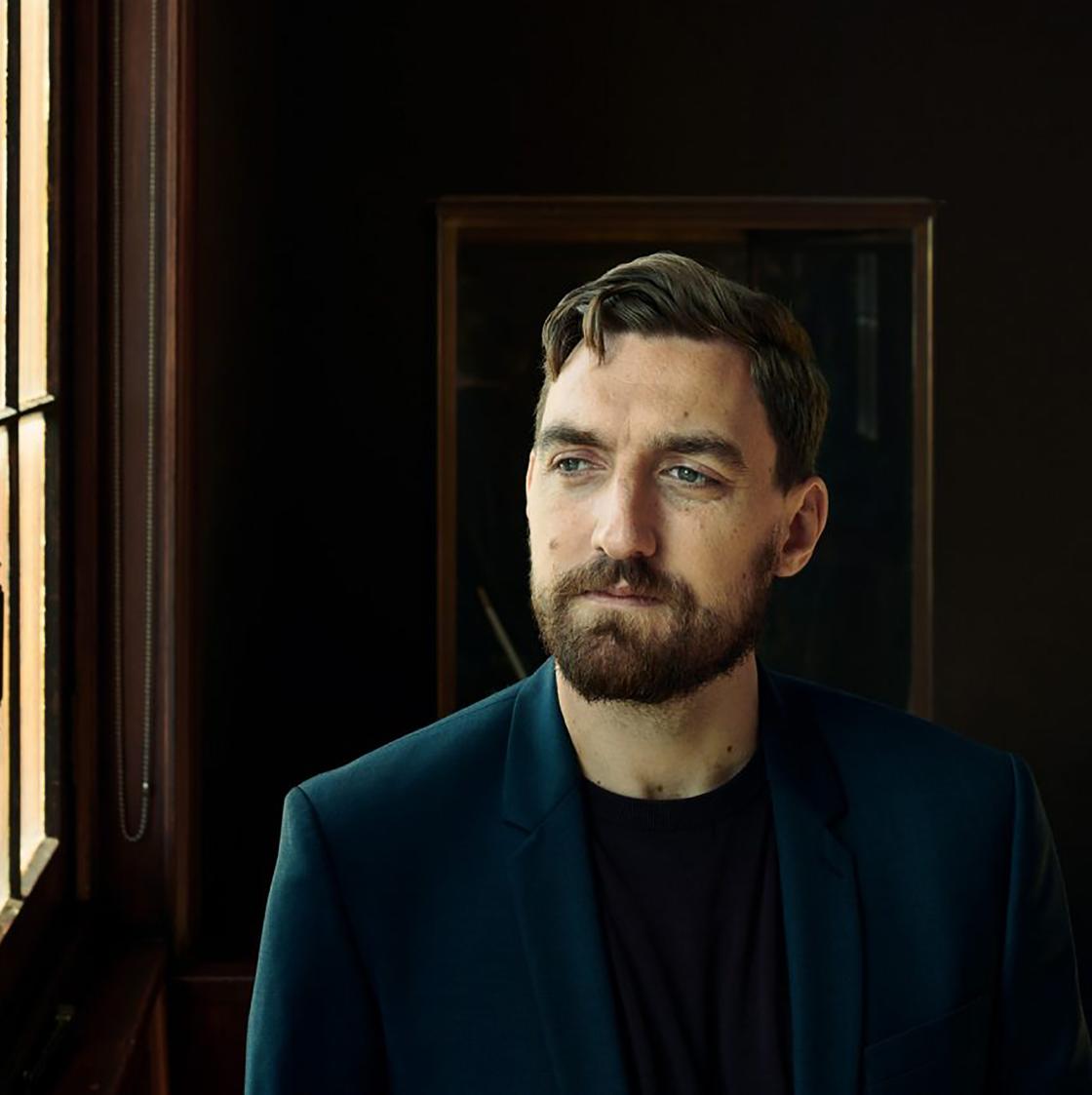 "CRANBROOK AND THE CAR" INTRODUCTION FROM CENTER DIRECTOR GREGORY WITTKOPP
As an introduction to Brendan Cormier's virtual lecture, we will celebrate Cranbrook's connection to the world of automotive design with slide images and brief remarks from Center Director Gregory Wittkopp. He will comment on the following two significant connections between Cranbrook and cars drawn from the collections of Cranbrook Archives.
James Scripps Booth (1888 – 1954), the eldest son of Cranbrook founders George and Ellen Booth, spent his career as an automobile designer and founder of several car companies, most notably the Scripps-Booth Company.  Described as the "aristocrat of small cars," his vehicles often were found in the garages of Europe's elite, including the King of Spain, the Queen of Holland, and, closer to the V&A in London, Winston Churchill.
Suzanne Vanderbilt (1933 – 1988), who received an MFA from Cranbrook in 1965 while on leave from the design department at General Motors, had a distinguished career at GM, one of Harley Earl's "Damsels of Design." Two of Vanderbilt's designs, including her Pink Panther design from 1965, were featured in the Cars: Accelerating the Modern World exhibition, on loan from Cranbrook Archives.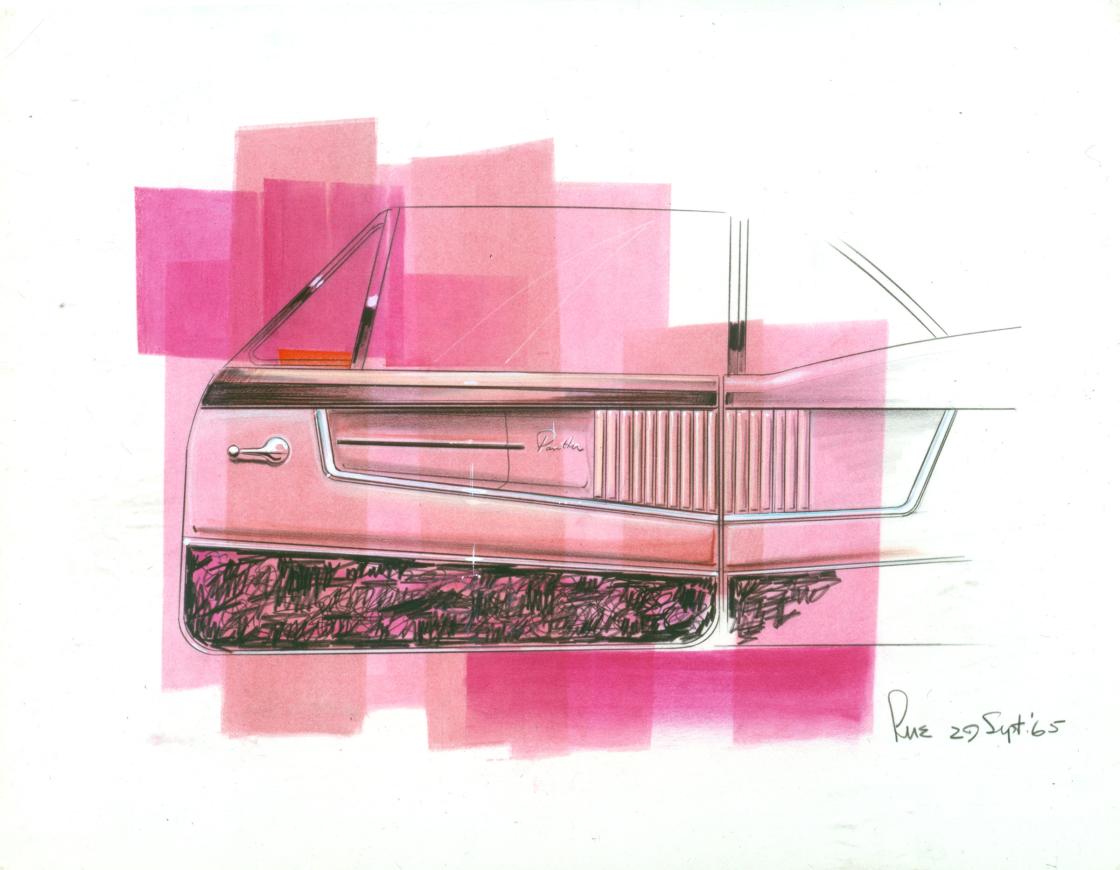 ABOUT THE V&A
The Victoria and Albert Museum in London, known as the V&A, is the world's leading museum of art and design, housing a permanent collection of over 2.3 million objects. The Museum holds many of the United Kingdom's national collections and houses some of the greatest resources for the study of architecture, furniture, fashion, textiles, photography, sculpture, painting, jewelry, glass, ceramics, book arts, Asian art and design, and theatre and performance. From its early beginnings as a Museum of Manufactures in 1852, to the foundation stone laid by Queen Victoria in 1899, to today's state-of-the-art galleries, the Museum has constantly evolved in its collecting and public interpretation of art and design. Its collections span 5,000 years of human creativity in virtually every medium, housed in one of the finest groups of Victorian and modern buildings in Britain.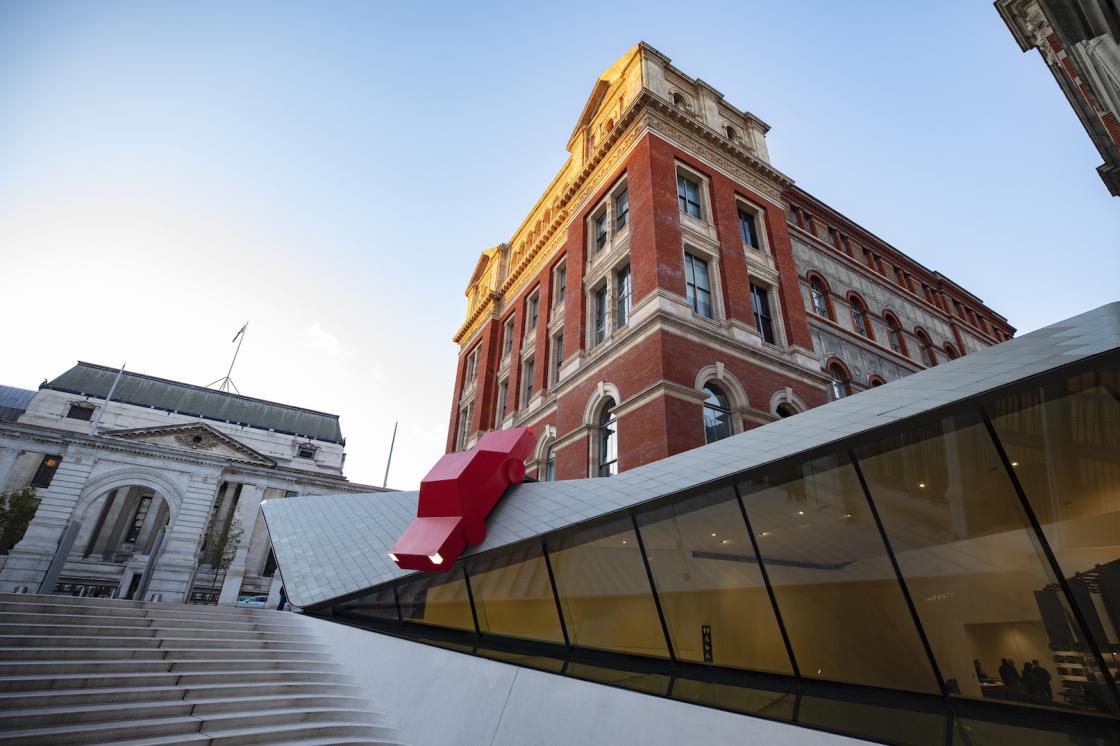 ABOUT THE BAUDER LECTURE SERIES
This is the fourth lecture in the Center's Lillian and Donald Bauder Lecture Series.  Established in 2016 through a generous gift from Cranbrook President Emeritus Dr. Lillian Bauder and her late husband Donald Bauder, this endowed lecture series allows the Center to bring to Cranbrook audiences speakers of international significance whose work intersects with the history of Cranbrook and its legacy for future generations.
The inaugural Bauder Lecture in 2017 brought to Cranbrook author David Sax for a conversation about his book The Revenge of Analog: Real Things and Why They Matter (2016); the second lecture in April 2018 featured Columbia University professor of art history and MoMA curator Barry Bergdoll who told the story of Frank Lloyd Wright's career and the successful transfer of Wright's archive from Taliesin to New York; and, in May 2019, Tim Whalen, Director of the Getty Conservation Institute in Los Angeles, presented the third lecture during which he discussed the Institute's on-going role in the conservation of the world's cultural heritage.   
A visionary leader, Dr. Bauder served as Cranbrook's President and Chief Executive Officer from 1983 to 1996, a period during which she not only developed Cranbrook's first community-wide strategic plans but also created a master plan that ultimately led to the building of the Vlasic Early Childhood Center, the Williams Natatorium, the Academy of Art's New Studios Building, and the expansion of the Institute of Science.  In 1996, Dr. Bauder became Vice President of Masco Corporation, a position she held until she retired in 2007.  A 2014 recipient of Cranbrook's prestigious Founders Award, Dr. Bauder now resides in Columbia, Maryland.
VIRTUAL LECTURE LOGISTICS
Prior to the lecture date, registered participants will receive an email with instructions on how to join this virtual experience. Although the lecture is free, we are limited in the number of virtual "seats." Please do not share the login link with others.
The lecture will begin promptly at 3:00pm with a welcome and introduction from Gregory Wittkopp, followed by a live video and slideshow broadcast by Brendan Comier from London. Following his presentation, Greg will moderate a question and answer session with questions submitted during the lecture via the online chat feature. The event will conclude at approximately 4:30pm, and will be posted on the Cranbrook Center for Collections and Research website the following week.
For additional information in advance of the lecture, please email center@cranbrook.edu or call the Center at 248.645.3307 and leave a voicemail. We will return your call shortly. 
PHOTO CREDITS
Header Image: James Scripps Booth (Artist), Le Grand Prix – France Mural, 1914, Cranbrook House, Tower Garage. Cranbrook Center for Collections and Research, Cultural Properties Collections, Founders Collection (CEC 1137).  Photography by R. H. Hensleigh; Copyright Cranbrook Archives.

Cars: Accelerating the Modern World Exhibition Installation View (detail). Photography Copyright Victoria and Albert Museum, London.

Cars: Accelerating the Modern World Exhibition Installation View. Photography Copyright Victoria and Albert Museum, London.

Brendan Cormier. Photography Copyright Victoria and Albert Museum, London. 

Suzanne Vanderbilt (Designer), Pink Panther Automotive Design for General Motors Corporation, 1965. Suzanne Vanderbilt Papers, Cranbrook Archives (1998-02). Photography Courtesy Cranbrook Archives.

Victoria and Albert Museum, London, England. Photography Copyright Victoria and Albert Museum, London.