Sunday, November 15th

3:00pm

-

4:15pm
Cranbrook Virtual Lecture and Tour
Bloomfield Hills
,
MI
48304
CRANBROOK NEIGHBORS VIRTUAL TOUR 
$35 per Viewer
Event will be Password-Protected – Registration is Required
Registration Closes at 1:00pm on Sunday, November 15

Presented by Cranbrook Center for Collections and Research

Hosted by:
Gregory Wittkopp, Director, Cranbrook Center for Collections and Research
Expert and Tour Guide:
Kevin Adkisson, Associate Curator, Cranbrook Center for Collections and Research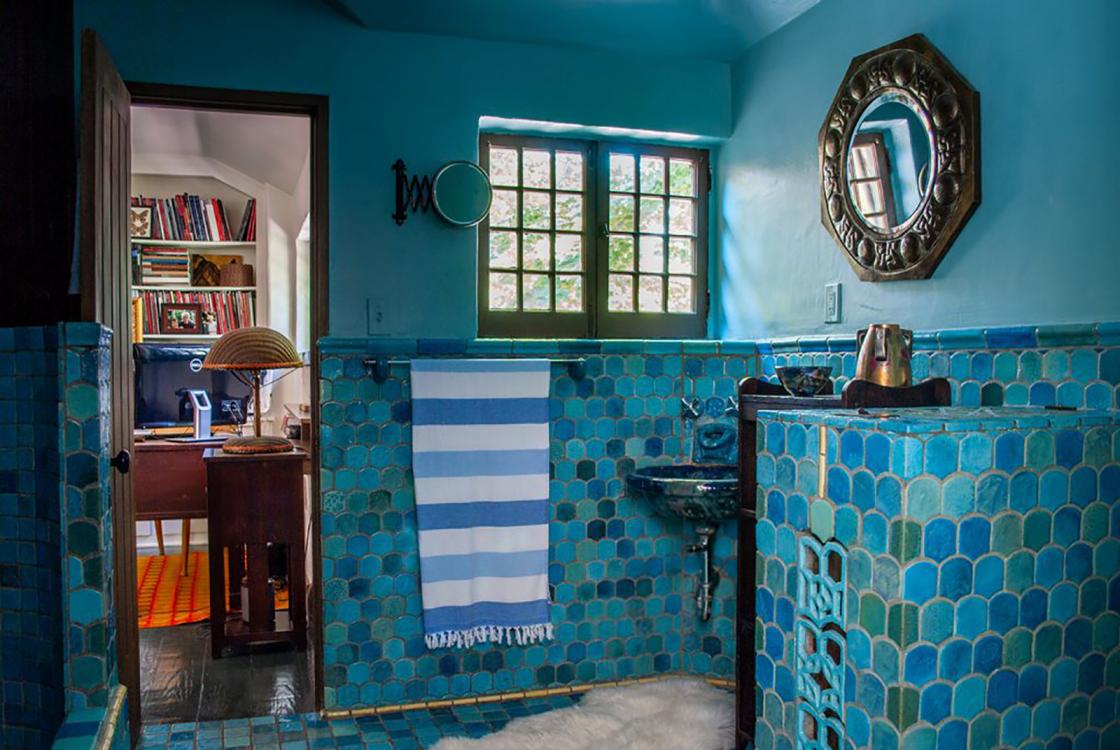 ABOUT THE PROGRAM
Join us for this exciting virtual Day Away, a lecture and behind-the-scenes tour celebrating ceramist and Pewabic Pottery co-founder Mary Chase Perry Stratton's unique home in Grosse Pointe Park. Following a short presentation introducing Stratton and Pewabic (and, of course, the Cranbrook connections) by Center Director Gregory Wittkopp and Associate Curator Kevin Adkisson, Adkisson will lead a live tour of the magical home and garden. The house remains a private residence, and the tour will include highlights of the current owners' art collection and trace the monumental efforts they have undertaken to preserve and enhance this special home.
A pioneering ceramicist associated with the Arts and Crafts movement, Mary Chase Perry Stratton founded the Pewabic Pottery in Detroit in 1903. Stratton achieved national recognition for her artistry in ceramic vessels and architectural installations, including major works at the Detroit Institute of Arts and Detroit Public Library, the Basilica of the National Shrine of the Immaculate Conception in Washington, DC, and, of course, Cranbrook. Pewabic tiles are celebrated for their shimmering iridescent glazes developed by Stratton through decades of careful study.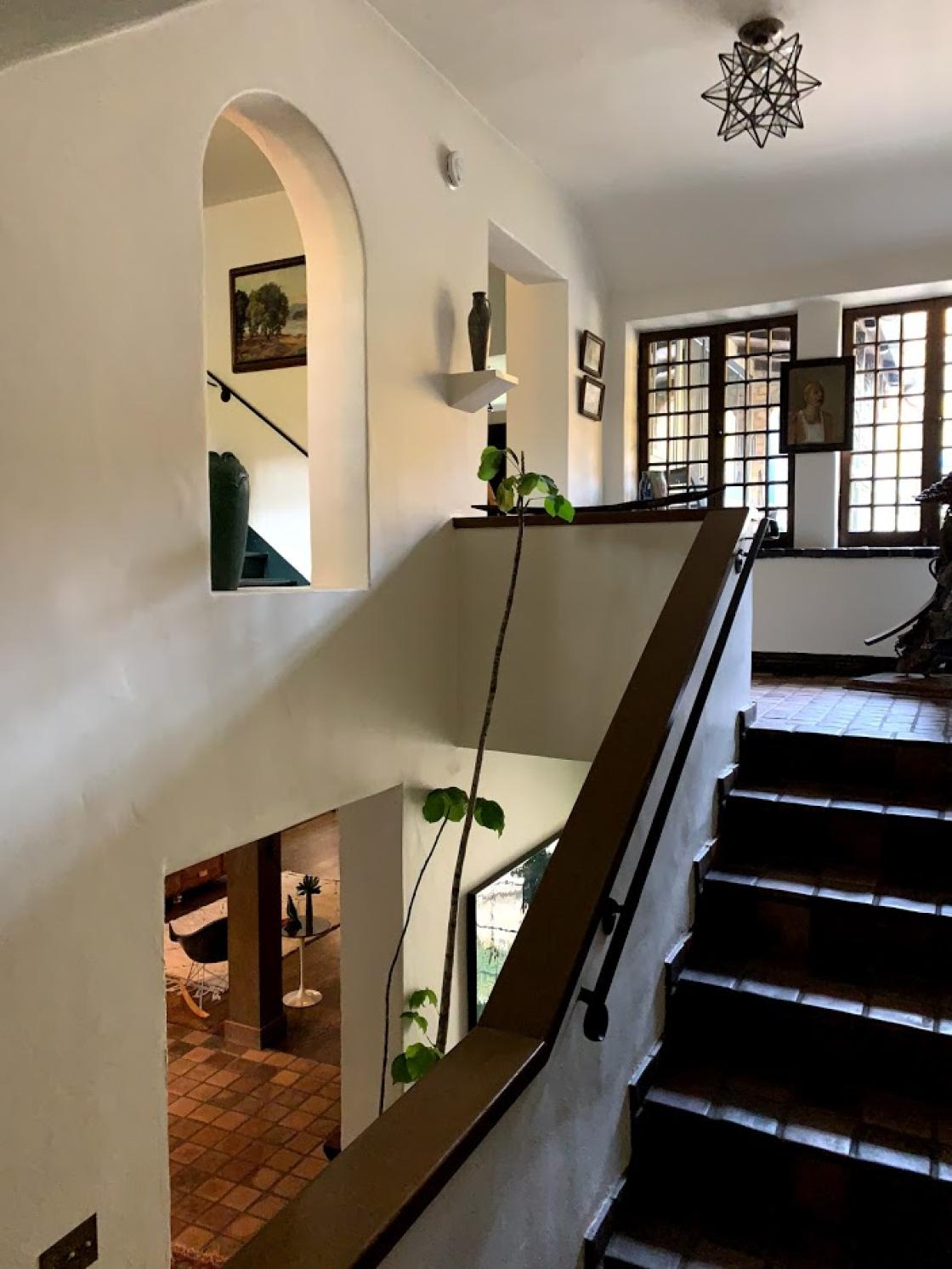 Shortly after opening her pottery, Stratton's involvement in establishing the Detroit Society of Arts and Crafts led to a friendship with George G. Booth, co-founder of Cranbrook. Their friendship and collaborative spirit would lead to multiple impressive Pewabic tile installations on the Cranbrook campus, including the Rainbow Fountain and work at Cranbrook House, Christ Church Cranbrook, and Kingswood School for Girls.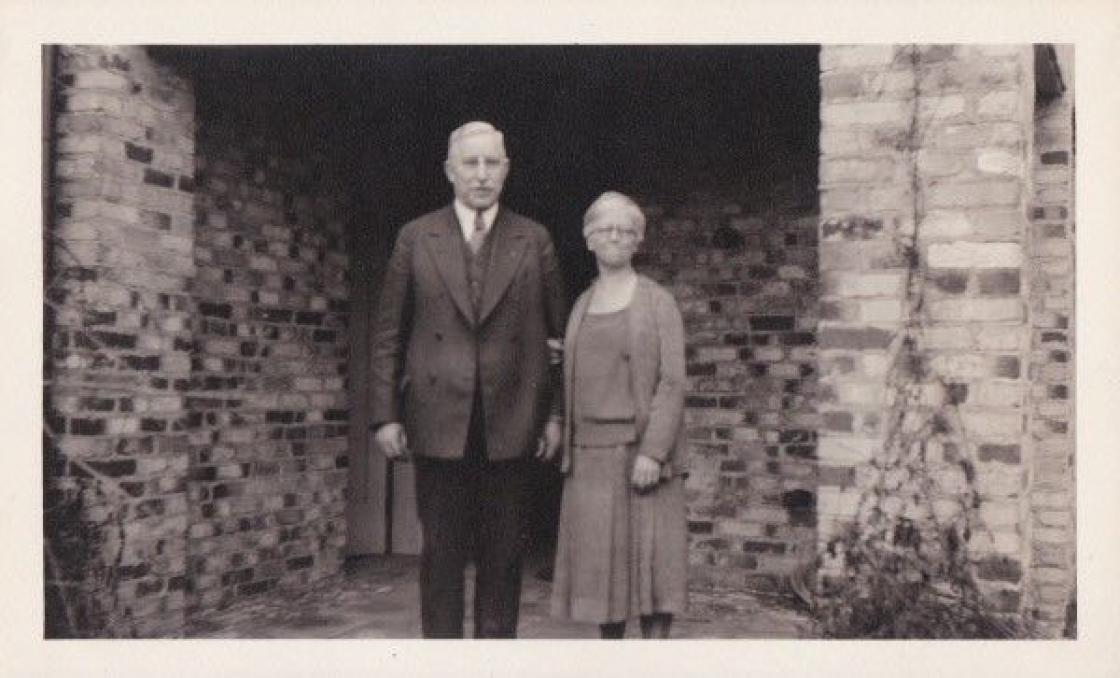 Stratton's own home is a tour de force of tile. Designed by Mary and her future husband, architect William Buck Stratton, in 1912, the house was initially located close to the pottery in Detroit. In 1927, the newlyweds moved the house brick by brick and beam by beam to a larger site in nearby Grosse Pointe Park. Reassembled and expanded, the resulting home features custom Pewabic fireplaces, windowsills, radiators, bathroom tiles, and even ceramic sinks. The Pewabic installations complement a rich palette of hand-made building materials and a unique collection of imported architectural fragments grafted onto the house by the Strattons after travels through Europe in the 1920s. 
The tour will cover the story of the house's design and construction, its move to Grosse Pointe Park, its later renovation by Alexander Girard, and the current owners' herculean efforts to peserve the home. The tour will also highlight significant works of art in the family's private collection from Cranbrook Academy of Art students and alumni.
The Center is grateful to the homeowners, Phillip Morici and Joseph Nieradka, owners of fleurdetroit, for opening their private residence for this virtual tour. The event will not be available for viewing after the live broadcast.
The Cranbrook Neighbors Virtual Day Away Tour Series is a new initiative by Cranbrook Center for Collections and Research that opens the door to sites of artists, architects, and friends from Cranbrook's illustrious history. Cranbrook Neighbors brings the excitement and education of our popular behind-the-scenes Day Away tours into the comfort of your own home.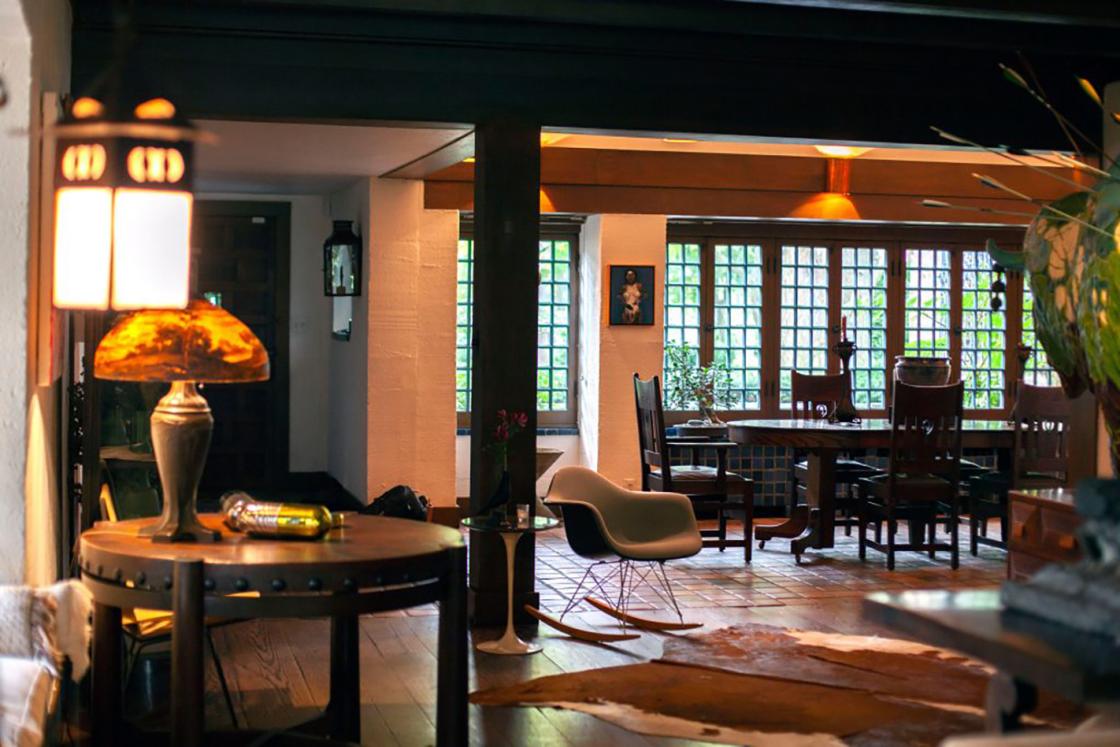 PROGRAM SCHEDULE

3:00 – 3:10pm
Welcome and Introduction by Gregory Wittkopp
3:10 – 3:20pm
Lecture on Mary Chase Perry Stratton, Pewabic Pottery, and Cranbrook by Kevin Adkisson
3:20 – 4:00pm
Live Virtual Tour of the Stratton House by Kevin Adkisson
4:00 – 4:15pm
Question and Answer Session with Gregory Wittkopp and Kevin Adkisson
ADDITIONAL INFORMATION
Prior to the lecture date, registered participants will receive an email with instructions on how to join this virtual experience. We are limited in the number of virtual "seats" and each registration is unique. Please do not share the login link with others. We appreciate your support of the Center by purchasing tickets for each viewer in your household.
The event will begin promptly at 3:00pm Eastern Time.
The Cranbrook Neighbors Virtual Day Away Tour Series is presented by Cranbrook Center for Collections and Research. For more information, please contact the Center at center@cranbrook.edu or leave a voicemail at 248.645.3307. The Center's virtual office is open Tuesday through Friday, 10:00am to 5:00pm.
PHOTO CREDITS
Detail of Pewabic tiles installed at the Stratton House, ca. 2015. Photograph by Todd McInturf. The Detroit News.
Stratton House bathroom featuring Pewabic Pottery tiles, ca. 2018. Photograph by Vincent Cervantez. Courtesy of Phillip Morici.
Stratton House stairway, 2019. Photograph by Kevin Adkisson.
William Buck Stratton and Mary Chase Perry Stratton at their home, ca. 1930. Courtesy of Phillip Morici. 
William B. and Mary Chase Stratton House, Grosse Pointe Park, Michigan, ca. 2018. Photograph by Phillip Morici.  Courtesy of Phillip Morici. 
Stratton House living and dining room, ca. 2019. Photograph by Phillip Morici. Courtesy of Phillip Morici.
Registration for this event has closed.