Monday, February 15th

11:00am

-

12:15pm
Cranbrook Virtual Lecture
Bloomfield Hills
,
MI
48304
Lecturer: Kevin Adkisson, Associate Curator, Cranbrook Center for Collections and Research
$75 for Adults; $25 for Full-time Students with ID
Free for Cranbrook Academy of Art and Cranbrook Schools Students (Cranbrook students must register by sending an email from their Cranbrook address to center@cranbrook.edu)
Advance registration required (Fee includes all five lectures)
This lecture series is eligible for American Institute of Architects Continuing Education Credits (AIA/CES).
PRESENTED BY CRANBROOK CENTER FOR COLLECTIONS AND RESEARCH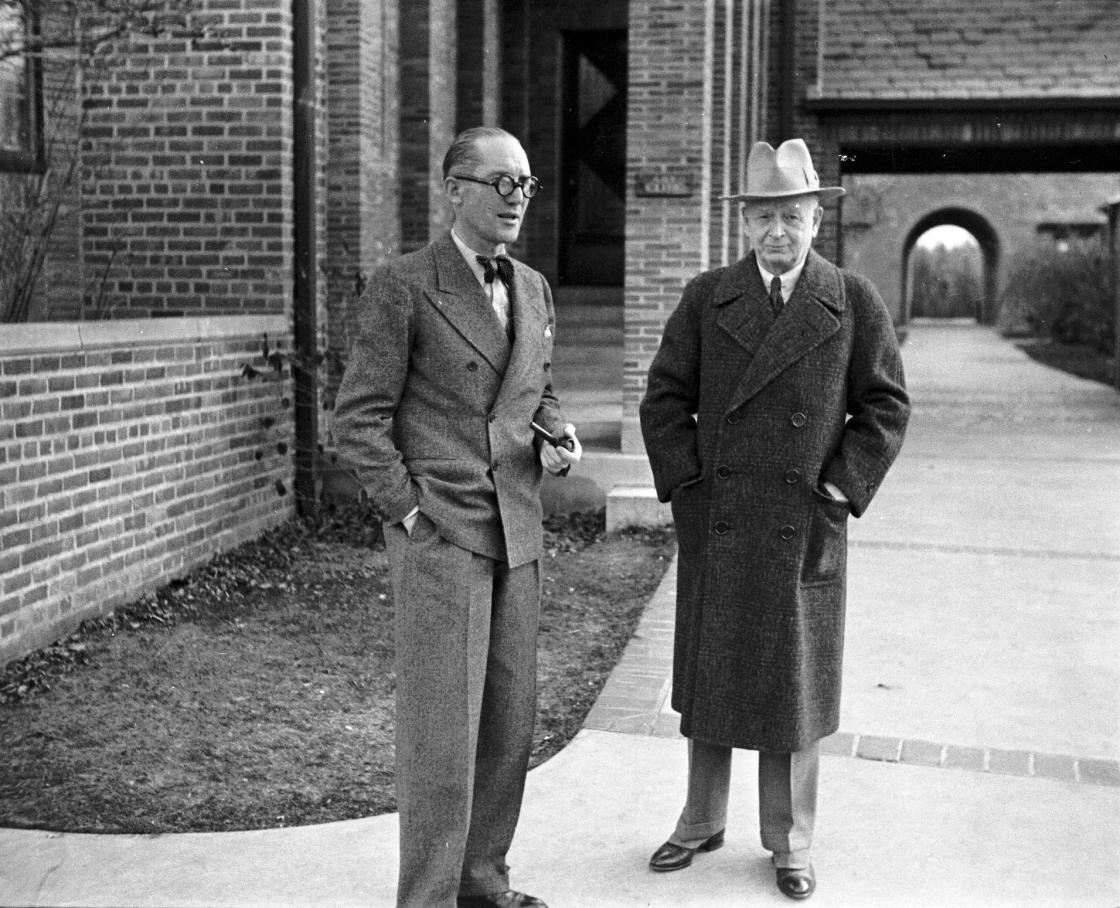 Join Kevin Adkisson for this five-week lecture series examining the history of American architecture. In the fourth annual installment of the Center's popular series, Adkisson will examine the past ninety years of architecture history through the framework of distinguished architects who have lectured at Cranbrook and visited the Academy of Art.
Each week, the 75-minute, image-based lecture will consider a specific moment in time in the story of architecture—and how that moment intersected with Cranbrook Academy of Art. The lectures will briefly introduce what was happening in the Academy's architecture studios under five significant Architects-in-Residences, and then examine the importance of the Academy's visitors—both their impact on the work of the students and their contributions to the development of modern architecture from the interwar period to the present day. How do these "Cranbrook Visitors" reflect the larger zeitgeist of each era?
Beyond each week's featured "Cranbrook Visitors," lectures will introduce major themes and theories that have shaped American architecture. The course will both analyze the architecture of each visiting architect and introduce you to some of the less well-known designers who have shaped the history of architecture. All levels of architecture knowledge are welcome.
Cranbrook Academy of Art has long been a center of design excellence, attracting leading figures of architecture and producing alumni who have shaped the course of architecture history. Drawing upon the resources of Cranbrook Archives, the goal of these lectures is to provide five case studies from the history of architecture that teach us more about the world in which we live.
Titans of Modernism
Architect-in-Residence: Eliel Saarinen (1932–1950)
Visitors:

Frank Lloyd Wright (1935)
Le Corbusier (1935)
Alvar Aalto (1938)
Expressionists
Architect-in-Residence: Glen Paulsen (1966–1970)
Visitors:

Minoru Yamasaki (1967)
Louis I. Kahn (1967)
James Wines/SITE Inc. (1973)
Deconstructivists and Postmodernists
Architect-in-Residence: Daniel Libeskind (1978–1985)
Visitors:

John Hejduk (1979)
Stanley Tigerman (1983)
Aldo Rossi (1985)
Experimental Neomodernists
Architect-in-Residence: Dan Hoffman (1986–1996)
Visitors:

Elizabeth Diller & Ricardo Scofidio (1988)
Juhani Pallasmaa (1989)
Jacques Herzog & Pierre de Meuron (1992)
Global Contextualists 
Architect-in-Residence: William E. Massie (2005–2016)
Visitors:

Jeanne Gang (2010)
Gregg Pasquarelli/SHoP Architects (2014)
David Adjaye (2014)
RELATED CRANBROOK ART MUSEUM EXHIBITION AND BOOK
The history of Cranbrook Academy of Art is a rich topic that will be explored in depth at Cranbrook Art Museum with their landmark exhibition and publication, With Eyes Opened: Cranbrook Academy of Art Since 1932, on view June 19 – October 10, 2021. This exhibition will survey the history of the Academy and include more than 250 works representing the programs of study at the school. With Eyes Opened will be accompanied by a 600-page publication chronicling the history of the institution and its alumni, available in early 2021. The exhibition and publication draw heavily from the collections of Cranbrook Archives, and the Center for Collections and Research has been proud to collaborate with the Art Museum on this important project. For more information on With Eyes Opened, including the book preview and conversation with Art Museum Director Andrew Blauvelt, please visit the Cranbrook Art Museum's website. nversation with Art Museum Director Andrew Blauvelt, please visit the Cranbrook Art Museum's website. 
ABOUT KEVIN ADKISSON
Associate Curator Kevin Adkisson works on preservation, interpretation, and programming across the many buildings and treasures of Cranbrook. A native of north Georgia, Adkisson earned his BA in Architecture from Yale, where alongside work in design studios he took courses in the history of architecture and in American decorative arts and worked for four years at the Yale University Art Gallery's Furniture Study. Adkisson received his MA from the University of Delaware's Winterthur Program in American Material Culture, with a thesis examining the role of postmodernism in shopping mall architecture. 
Before coming to Cranbrook as the Center's Collections Fellow in 2016, Adkisson worked for Robert A.M. Stern Architects (RAMSA) in New York as a research and writing associate. At RAMSA, he assisted design teams in researching historical reference imagery to be used in the design of the firm's signature modern-traditionalist aesthetic. He also assisted in image research for Stern's books, Paradise Planned: The Garden Suburb and the Modern City (2013) and Pedagogy and Place: 100 Years of Architecture Education at Yale (2016). Kevin Adkisson also worked at Kent Bloomer Studio in New Haven, Connecticut, on the design and fabrication of architectural ornament.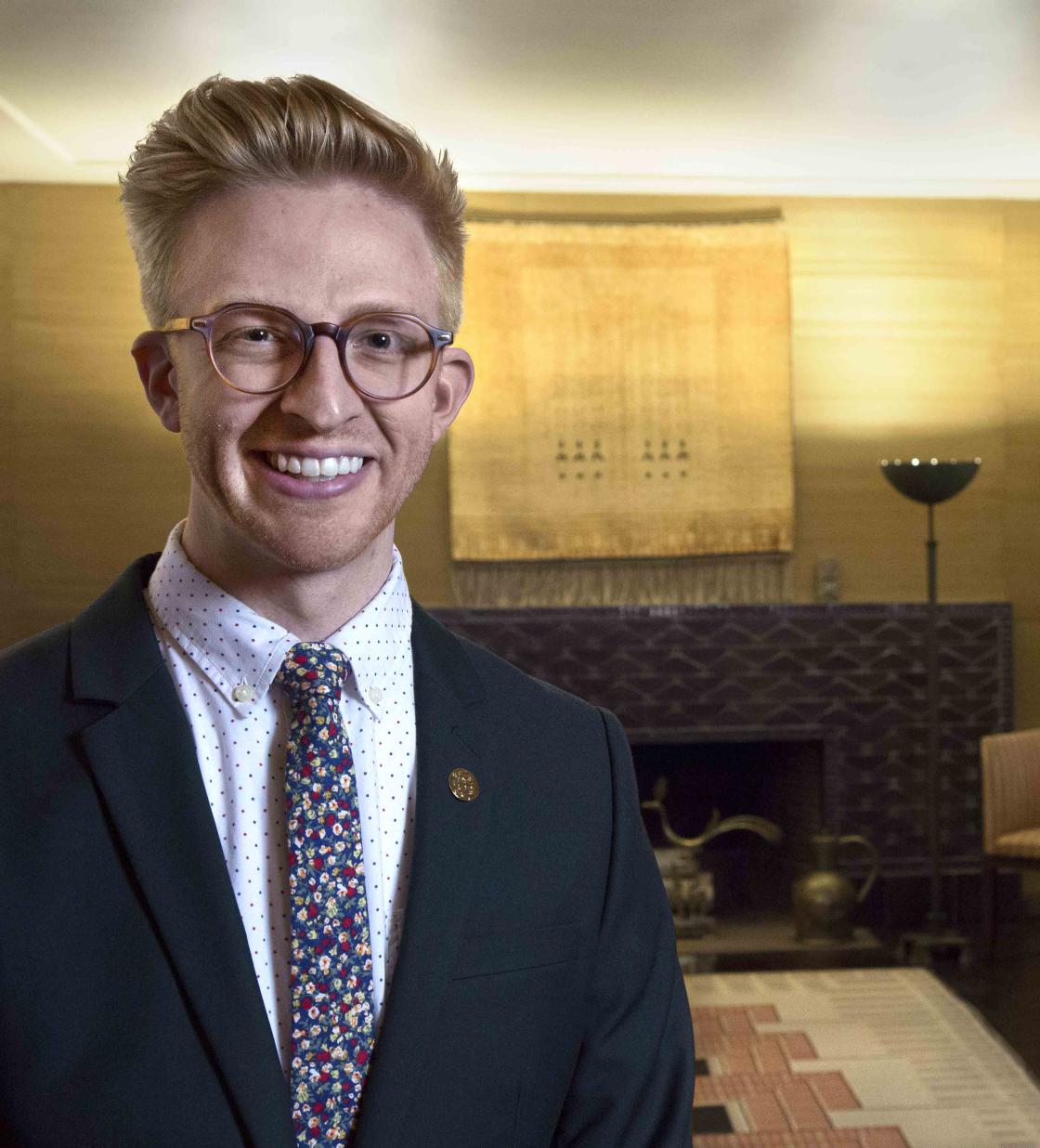 ADDITIONAL INFORMATION
On the Friday prior to the lecture date, registered participants will receive an email with instructions on how to join this virtual experience; a reminder will be sent one hour prior to the start of the lecture. We are limited in the number of virtual "seats" and each registration is unique. Please do not share the login link with others. We appreciate your support of the Center by purchasing tickets for each viewer in your household.
The lectures will begin promptly at their scheduled times and will be followed by a ten-minute Q&A session. The morning and evening lecture will be the same. A supplemental reading list will be provided after the lecture series; there are no written assignments or evaluations. 
The History of American Architecture Lecture Series is presented by Cranbrook Center for Collections and Research. The fee includes admission to all five lectures. Although the lectures build on each other, attendance at all five lectures is not required. Regretfully, discounted tickets cannot be sold to individual lectures and admission cannot be transferred to other people.
This lecture series is eligible for American Institute of Architects Continuing Education credits (AIA/CES). Each lecture is one Learning Unit (LUs), for a total of five LUs. AIA/CES Self Report Forms are available online through the AIA National website. Please call the Center or your local AIA chapter for more information.
PHOTO CREDITS (FROM TOP TO BOTTOM)
Banner image: Kimbell Art Museum. Louis I. Kahn, architect. Fort Worth, Texas, 1972. Courtesy Kimbell Art Museum.
Le Corbusier with Eliel Saarinen at Cranbrook Academy of Art. November 1935. Richard G. Askew, photographer. Courtesy Cranbrook Archives, Cranbrook Center for Collections and Research.

Baker House, Massachusetts Institute of Technology. Alvar Aalto, architect. Cambridge, Massachusetts, 1949. Steve Rosenthal, photographer. © Steve Rosenthal.

BEST Products Showroom. James Wines/SITE, architects. Towson, Maryland, 1978. © James Wines/SITE.

Illinois Regional Library for the Blind and Physically Handicapped. Stanley Tigerman, architect. Chicago, Illinois, 1972. Courtesy Archinect. 

Slow House project. Elizabeth Diller & Ricardo Scofidio. 1991. Courtesy Diller Scofidio + Renfro.

Smithsonian National Museum of African American History and Culture. David Adjaye Associates, The Freelon Group (part of Perkins+Will), Davis Brody Bond, and SmithGroup, architects. Washington, D.C., 2016. Peter Vanderwarker, photographer. © Peter Vanderwarker.

Kevin Adkisson. 2017. P.D. Rearick, CAA '10, photographer.