Sunday, September 12th

4:00pm

-

5:15pm
Cranbrook Center Virtual Lecture
Bloomfield Hills
,
MI
48304
Live Virtual Book Launch, Lecture, and Conversation with Author Ana Araujo, Architectural Association, London
Presented by Cranbrook Center for Collections and Research and Princeton Architectural Press in collaboration with Cranbrook Academy of Art, Cranbrook Art Museum, and Cranbrook Schools 
Lecture Fee Only
$20 per Viewer
Lecture Fee and Book
$50 for one Viewer and one Book
(Book proceeds support Cranbrook Art Museum. Details are noted below.)
Lecture is Free for Cranbrook Academy of Art and Cranbrook Schools Students and Faculty
(Register by sending an email from your Cranbrook email address to center@cranbrook.edu.)
Lecture will be Password-Protected
Advance Registration is Required
The program will include a moderated conversation with the author hosted by Center Director Gregory Wittkopp.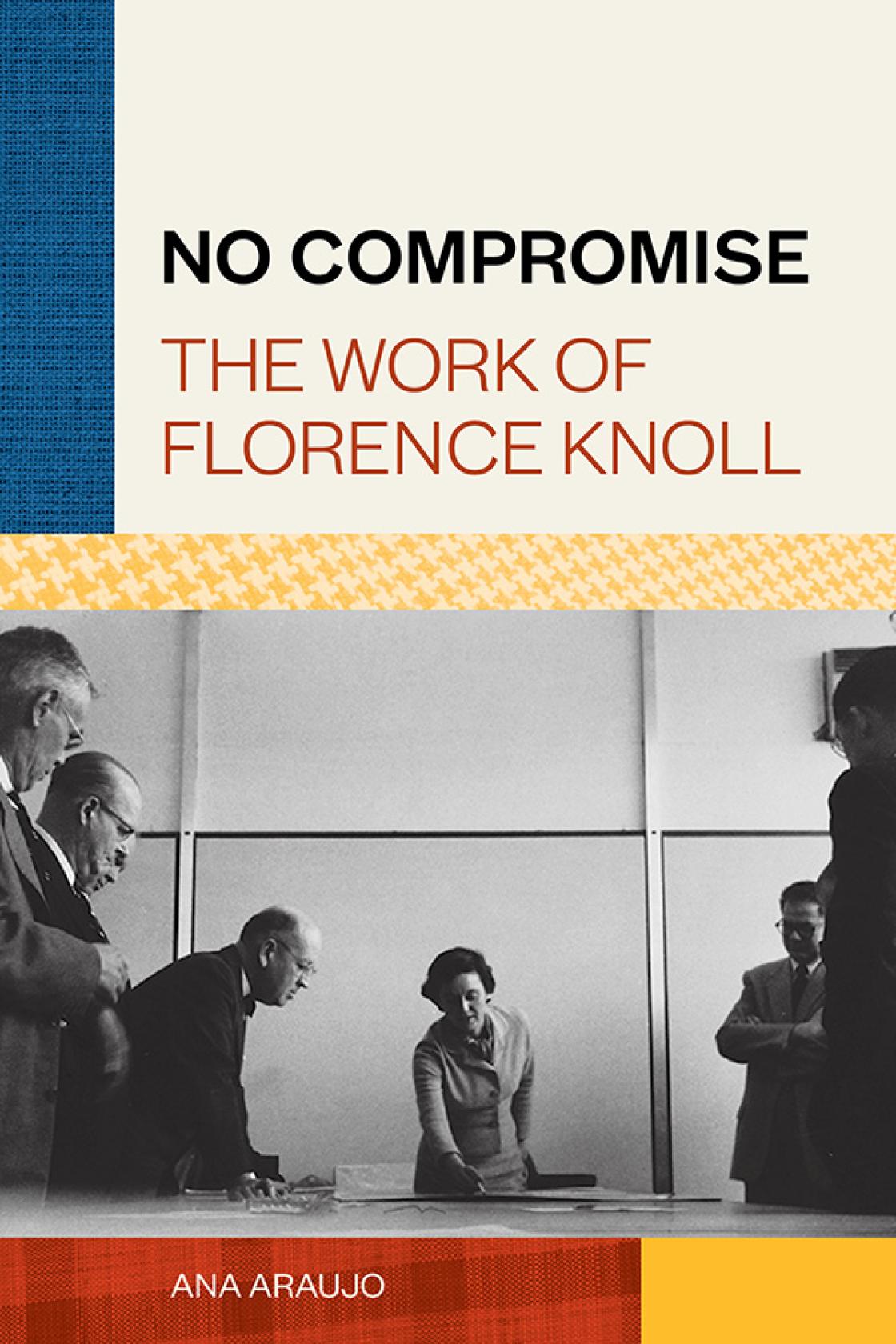 ABOUT THE BOOK AND LECTURE
Florence Knoll Bassett (1917–2019) was a leading force of modern design. She worked from 1943 to 1965 at what became Knoll International, first as business partner with her first husband Hans Knoll, later as president after his death, and, finally, as design director. She developed and led the Knoll Planning Unit, which concentrated on the design of corporate workspaces and revolutionized the field through the Unit's comprehensive 'total design' services. Her commissions became hallmarks of the modern era, including the Womb and Tulip Chairs by Eero Saarinen, the Diamond Chair by Harry Bertoia, and the Platner Collection by Warren Platner. She also worked with Mies van der Rohe to refine and market his 1929 Barcelona Chair for an American market. Knoll herself designed classics like the Parallel Bar and Lounge Collections, which remain in production today.
Cranbrook is where Knoll's career began. Born in Saginaw, Michigan, Florence Schust enrolled as a boarding student at Cranbrook's Kingswood School for Girls (KS'1934). Even before she graduated, her talent as a designer caught the attention of Eliel Saarinen, who introduced Knoll to the entire family, including his wife Loja Saarinen and their children Pipsan and Eero, and encouraged her to begin her formal education in architecture and design at Cranbrook Academy of Art. She continued her studies at Columbia University School of Architecture in New York, the Architectural Association in London, and the Armor Institute of Technology (now Illinois Institute of Design) in Chicago, where she studied with Ludwig Mies van der Rohe and received a Bachelor's degree in architecture in 1941.
Knoll invented the visual language of the modern office through her groundbreaking interiors and the creation of the acclaimed "Knoll look," which has become a classic interior design style. She invigorated the International Style and postwar modernism through humanizing textiles, lighting, and accessories. Among her most celebrated projects are the interiors she designed for Eero Saarinen's buildings, including the General Motors Technical Center in Michigan and the Columbia Broadcasting System (CBS) Offices in New York City.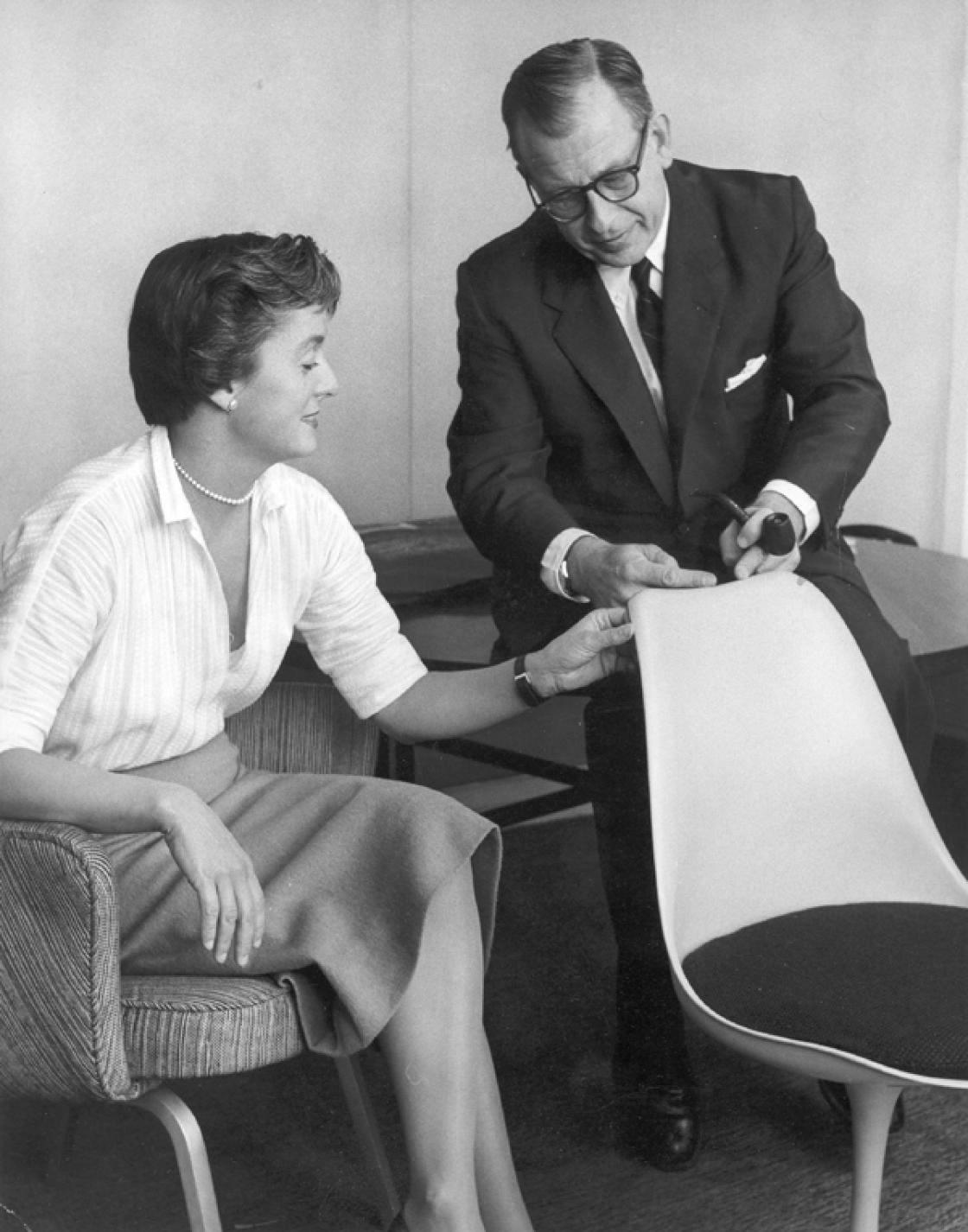 Although Knoll's motto was "No compromise, ever," as a woman in a white, upper-middle-class, male-dominated environment, it took hard work and determination for Knoll to gain respect from her colleagues, clients, and collaborators. No Compromise looks at Knoll's extraordinary career in close-up, from her student days to her professional accomplishments.
ABOUT THE AUTHOR
Dr. Ana Araujo is an architect, teacher, and researcher. She has led a design studio at the Architectural Association in London from 2010 to 2021 and now is on a sabbatical year. Araujo studied and practiced in Brazil prior to completing a PhD in Architectural Design at the Bartlett School of Architecture, University College London, in 2009. As a practicing architect, Araujo has specialized mainly on residential projects. As a researcher, she was the curator and designer of the exhibition Lina & Gio: The Last Humanists. Held at the Architectural Association in 2012, the exhibition explored the relationship of the work of Italian architect Gio Ponti and Italo-Brazilian architect Lina Bo Bardi. Araujo has lectured and published internationally, including essays for The Journal of Architecture and a recent book titled Poetic Biopolitics: Practices of Relation in Architecture and the Arts (edited by Peg Rawes for IBTauris). Araujo has taught in various architecture schools in Brazil and the United Kingdom before starting work as a unit master at the Architectural Association in 2010. Her main interests are on the crossovers among art, architecture, design, and gender studies.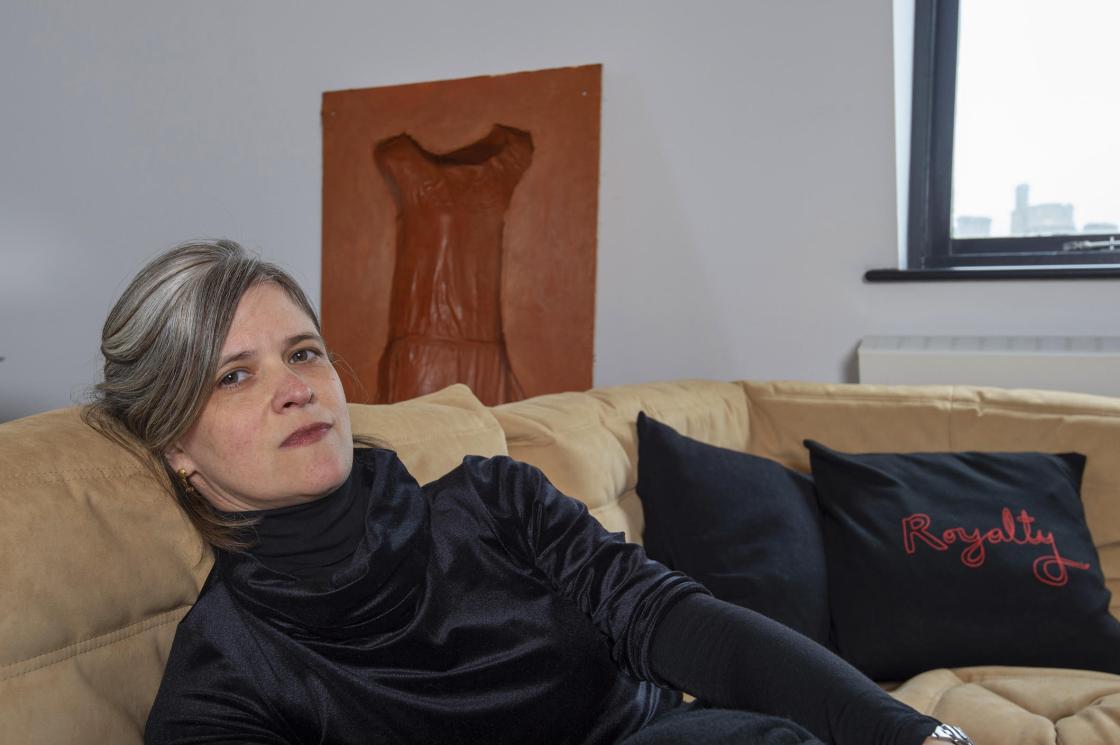 RELATED CRANBROOK ART MUSEUM EXHIBITION AND BOOK
The history of Cranbrook Academy of Art is a rich topic that is explored in depth at Cranbrook Art Museum with their landmark exhibition and publication, With Eyes Opened: Cranbrook Academy of Art Since 1932, on view through September 19, 2021. This exhibition surveys the history of the Academy and includes more than 250 works representing the programs of study at the school. With Eyes Opened is accompanied by a 600-page publication chronicling the history of the institution and its alumni, including Florence Knoll Bassett. The exhibition and publication draw heavily from the collections of Cranbrook Archives, and the Center for Collections and Research has been proud to collaborate with the Art Museum on this important project. For more information on With Eyes Opened, please visit Cranbrook Art Museum's website. 
BOOK PICK UP INFORMATION
The "Lecture Fee and Book" option includes registration for one viewer for the lecture and a pre-paid copy of the book No Compromise: The Work of Florence Knoll. Patrons will be notified by email when the book is available for pick up at the front desk of Cranbrook Art Museum during regular museum hours. Regretfully, shipping the book is not available through Cranbrook at this time. Book proceeds support the programs of Cranbrook Art Museum. Tax is included.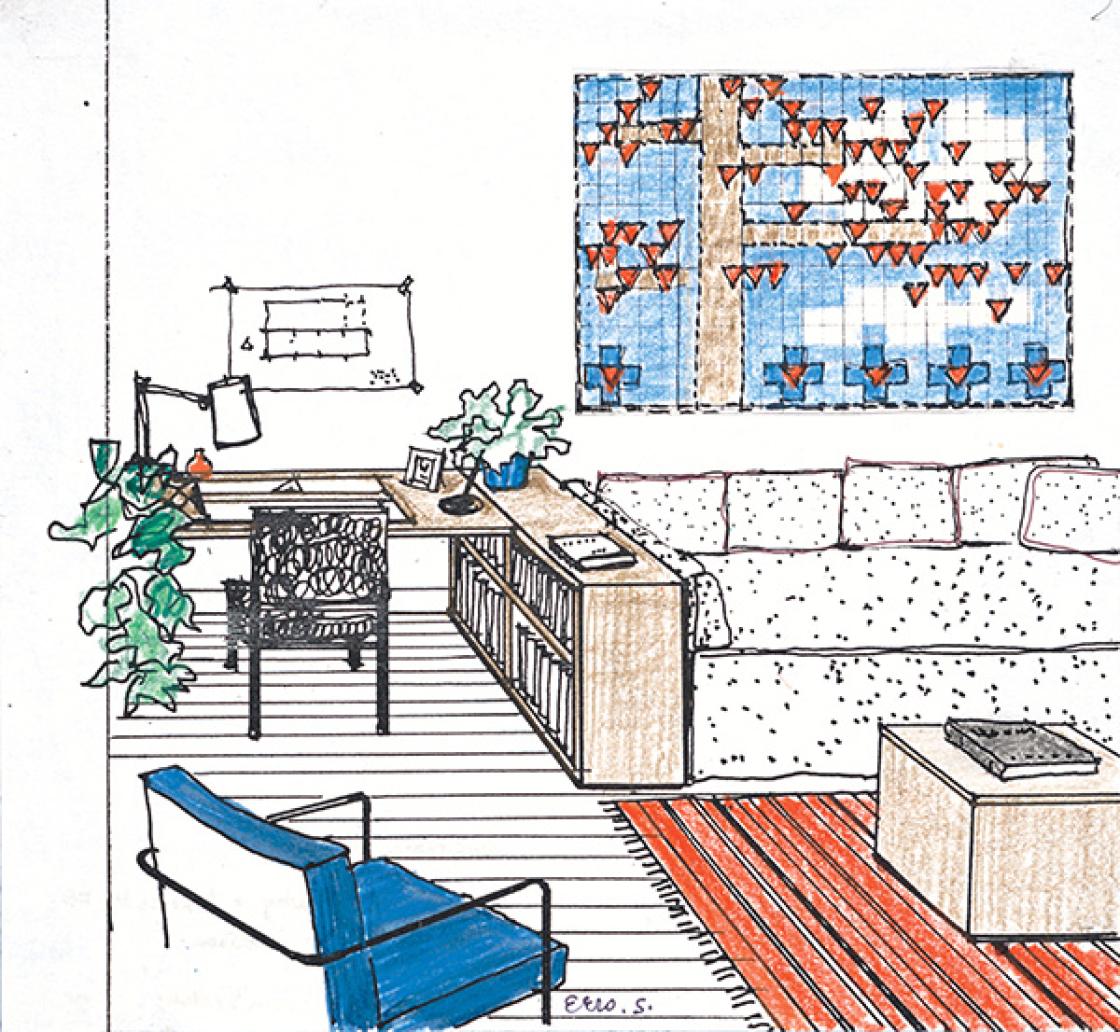 ADDITIONAL LECTURE INFORMATION
On the Friday prior to the lecture date, registered participants will receive an email with instructions on how to join the virtual experience; a reminder will be sent one hour prior to the start of the lecture. Each link is unique, and advance registration is required for all participants. The lecture will begin promptly at 4:00pm Eastern Daylight Time (Detroit, New York, Miami) and will be followed by a moderated Q&A session. The Center's virtual auditorium will open fifteen minutes before the lecture begins for informal conversation and to permit participants time to test their Zoom connection.
For additional information, please send an email to center@cranbrook.edu or leave a voice message at 248.645.3307. The Center's regular virtual office hours are Monday through Friday, 10am to 4pm.
PHOTO CREDITS (FROM TOP TO BOTTOM)
Knoll Showroom, Los Angeles, by Florence Knoll/ Knoll Planning Unit. Photograph by Yuichi Idaka, 1953 (Courtesy of Knoll Archives). From No Compromise: The Work of Florence Knoll by Ana Araujo.
No Compromise: The Work of Florence Knoll by Ana Araujo book cover.
Publicity photo of Florence Schust Knoll and Eero Saarinen with a prototype of Saarinen's Pedestal Chair, 1956. Photographer: Scott Hyde. Courtesy of Cranbrook Archives, Cranbrook Center for Collections and Research.
No Compromise: The Work of Florence Knoll author Ana Araujo. Photograph courtesy of the artist.
Drawing for dormitory at Cranbrook Academy of Art, by Florence Knoll, circa 1930s (Florence Knoll Basset papers, Archives of American Art, Smithsonian Institution). From No Compromise: The Work of Florence Knoll by Ana Araujo.