Sunday, June 12th, 2022 |

3:00pm

-

4:30pm
Cranbrook Art Museum deSalle Auditorium
39221 Woodward Ave
Bloomfield Hills
,
MI
48304
CRANBROOK CENTER FOR COLLECTIONS AND RESEARCH, IN COLLABORATION WITH THE ALBERT KAHN LEGACY FOUNDATION AND ALBERT KAHN ASSOCIATES, PRESENTS
ALBERT KAHN: STORIES OF INNOVATION
Lecture, Conversation, Book Signing, and Reception with Twelve Authors 
In-Person Lecture Admission Only
$25 for Adults and Seniors
$10 for Full-time Students with ID
Seating is limited and the event is expected to sell out. Admission to the lecture does not include admission to the galleries of Cranbrook Art Museum.
Book Only
$60 each 
This price is for pre-paid copies of the book for pick up at the lecture, tax included. Book orders must be pre-paid and received by 1:00 pm on Friday, June 10, 2022. A limited number of books may be available for purchase at the Book Launch. The price of the book for same-day sales will be $60, plus tax.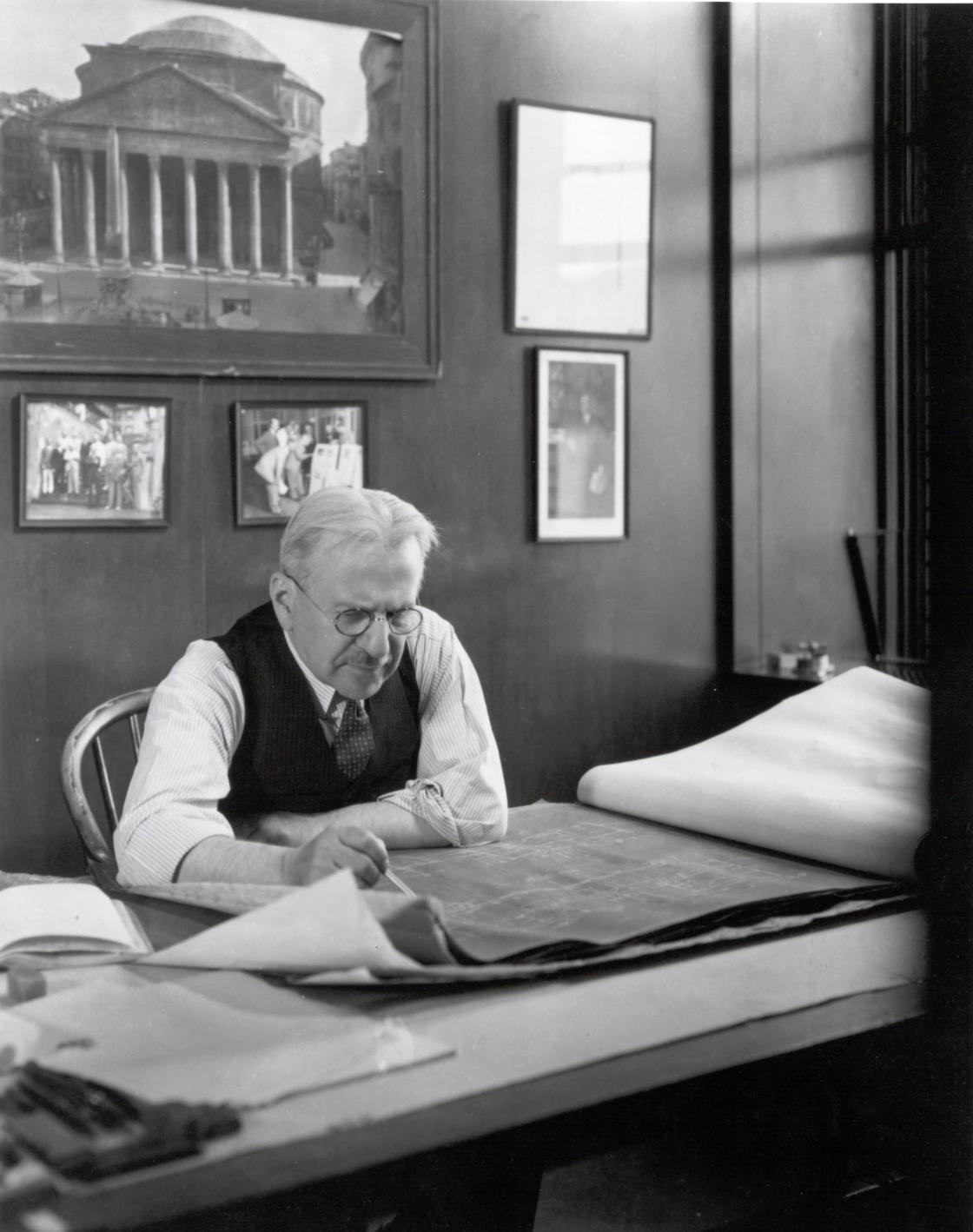 When you click on the Register Now button below, you will have the option to select any combination of In-Person Lectures (at the Adult or Student rate) and purchase one or more copies of the book.

Proceeds from this event support the educational programs of Cranbrook Center for Collections and Research and the Albert Kahn Legacy Foundation. 
Join us for the official Book Launch of The Art of Collaboration & Innovation: Albert Kahn Associates, the firm's first comprehensive history since its founding in Detroit in 1895. The afternoon will include short talks by twelve of the book's twenty-eight authors—archivists, curators, historians, and Albert Kahn employees. Together, the unique perspectives of their stories will craft a new understanding of the Kahn legacy and its ongoing impact in the twenty-first century. 
After the presentations, you are invited to join us for a reception on the Peristyle of Cranbrook Art Museum where the authors will be available for conversation—and to sign your book. The reception is generously hosted by Albert Kahn Associates.
ABOUT THE BOOK
With work that spans more than 125 years, six continents, and 45,000 projects, Albert Kahn Associates is history's most prolific and one of its most versatile international architecture and engineering firms. It is a remarkable story, told in depth from many perspectives in the new book, The Art of Collaboration & Innovation: Albert Kahn Associates.
Synonymous with the industrial giants of the 20th century, Albert Kahn raised factory design to a legitimate architectural practice. In the process, he influenced contemporaries such as Frank Lloyd Wright, Walter Gropius, Ludwig Mies van der Rohe, and Le Corbusier, paving the way for the modern movement. But Albert Kahn is only part of the legacy told in this new book. In the architect's words: "When you write the story, credit it to Albert Kahn Associates (Architects) and Engineers, Inc., rather than to me, personally. After all, I am like the quarterback on a football team. Without the teamwork of my associates, I would be nothing."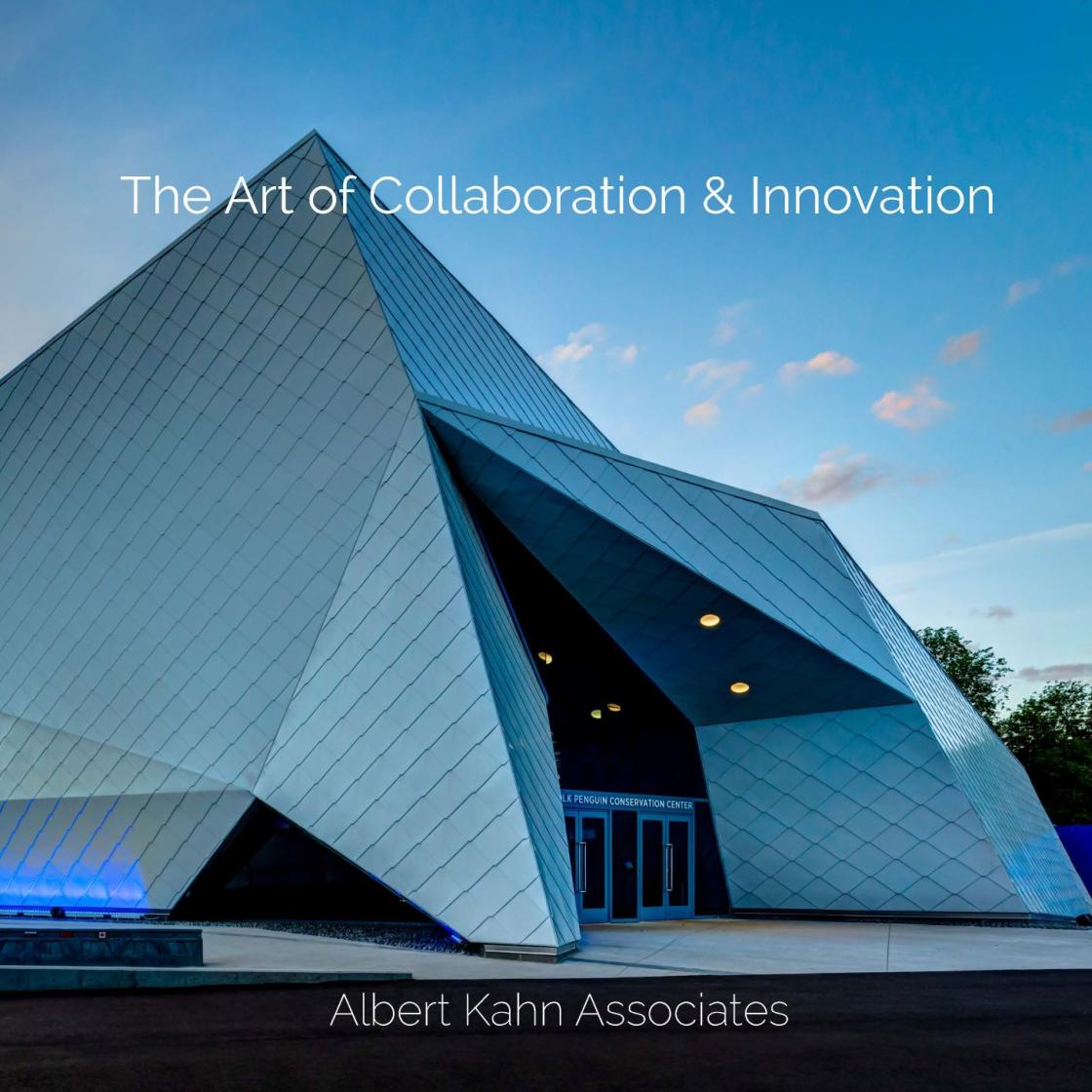 Within these pages, lavishly illustrated with both color and vintage black and white photographs, you will discover how Kahn mirrored the industrious spirit of the time, creating architecture that advanced their client's work across all markets. Arguably the most innovative early design was creating a collaborative architectural and engineering practice under one roof, which continues today. Thousands of men and women have left their mark on this firm and its projects. 
Authors include noted Kahn scholars, historians, long-term clients, and Kahn family members, as well as the firm's current and past employees, all of whom highlight significant aspects of some of their favorite projects. Together, these unique perspectives craft a new understanding and reveal little-known facts of the Kahn legacy—a legacy of innovation that will continue to shape the world in the years to come.
The Art of Collaboration & Innovation: Albert Kahn Associates is published by Visual Profile Books, New York, and will be released in June 2022 (311 pages, 188 color and 146 black and white images with 43 drawings, hardcover with dust jacket).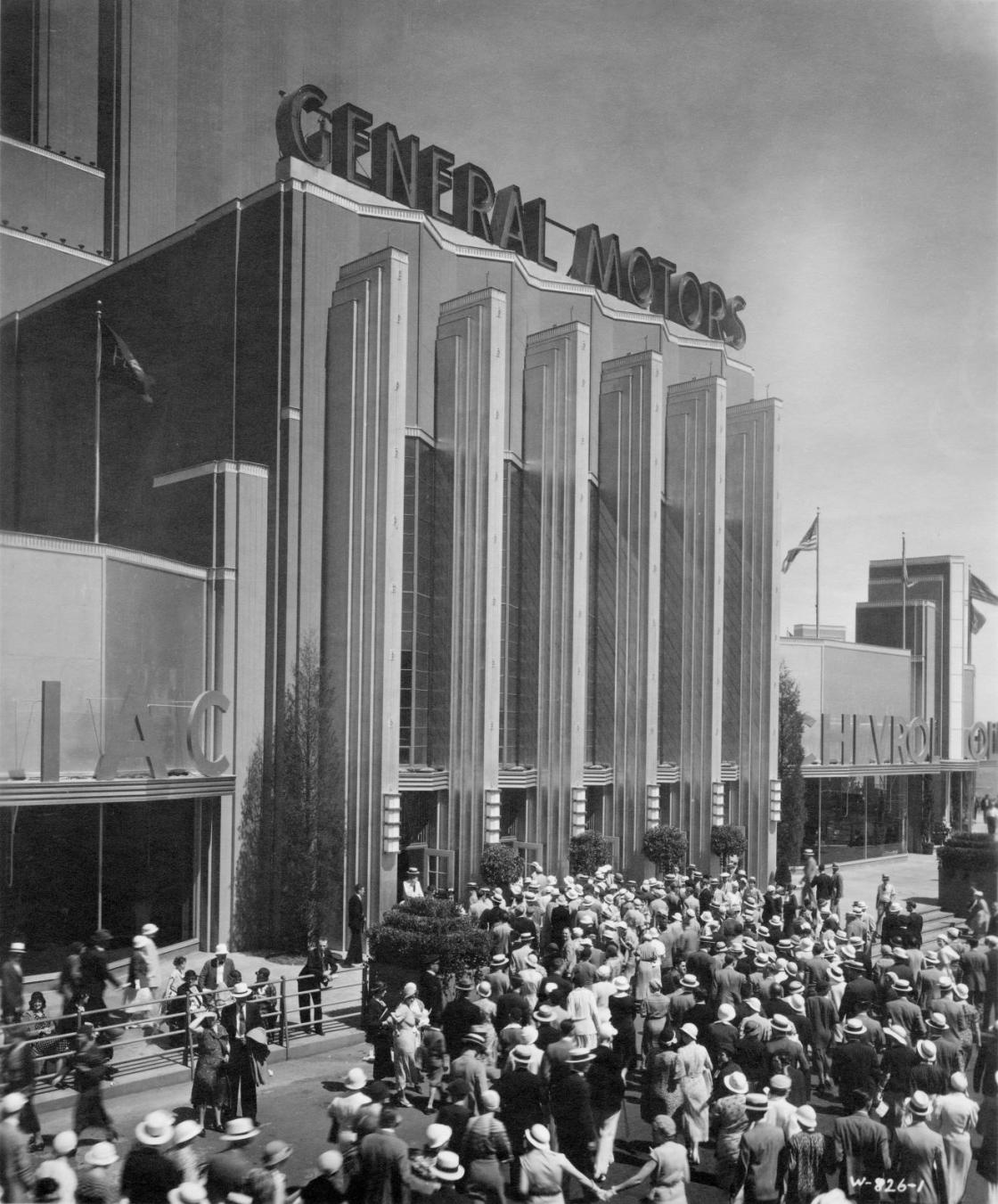 "ALBERT KAHN: STORIES OF INNOVATION" PRESENTATIONS
•    The Art of Collaboration & Innovation: Albert Kahn Associates, Book Project and Firm Overview – Caitlin Wunderlich 
•    Albert Kahn, The Architect – Michael Hodges 
•    Julius Kahn, The Engineer – Michael G. Smith 
•    Cranbrook House – Gregory Wittkopp 
•    The National Theater – Deirdre Hennebury 
•    Century of Progress Exposition – Christo Datini 
•    Ford Motor Company – Ted Ryan
•    Belle Isle Aquarium and Horticultural Building – Chris Meister 
•    Free Press Building – John Gallagher 
•    The Aircraft Industry in WWII – Claire Zimmerman 
•    Albert Kahn Firm Today – Alan Cobb 
•    Albert Kahn Legacy Foundation – Heidi Pfannes 
ABOUT THE SPEAKERS
Alan Cobb, FAIA, is the Chairman and CEO of Albert Kahn Associates. Cobb joined Kahn in 1976 and has since delivered award-winning sustainable environments that exceed each client's expectations. In 2006 he was inducted into the AIA College of Fellows and in 2015 received "Gold Medals" from AIA Detroit and AIA Michigan.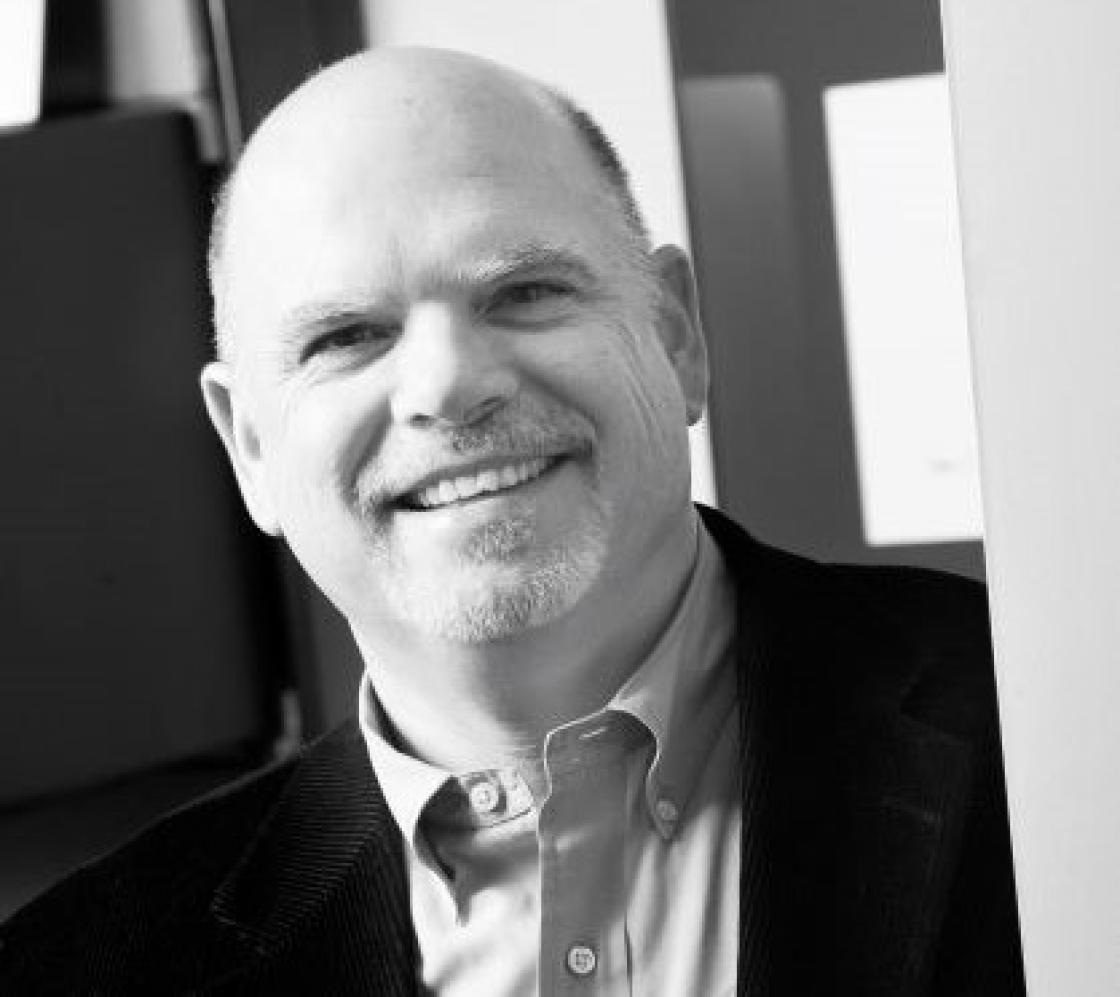 Christo Datini is Manager of Archive & Special Collections for General Motors. A professional archivist by trade, he has been a leader in GM's efforts to document, preserve, and promote its global heritage for more than twenty years.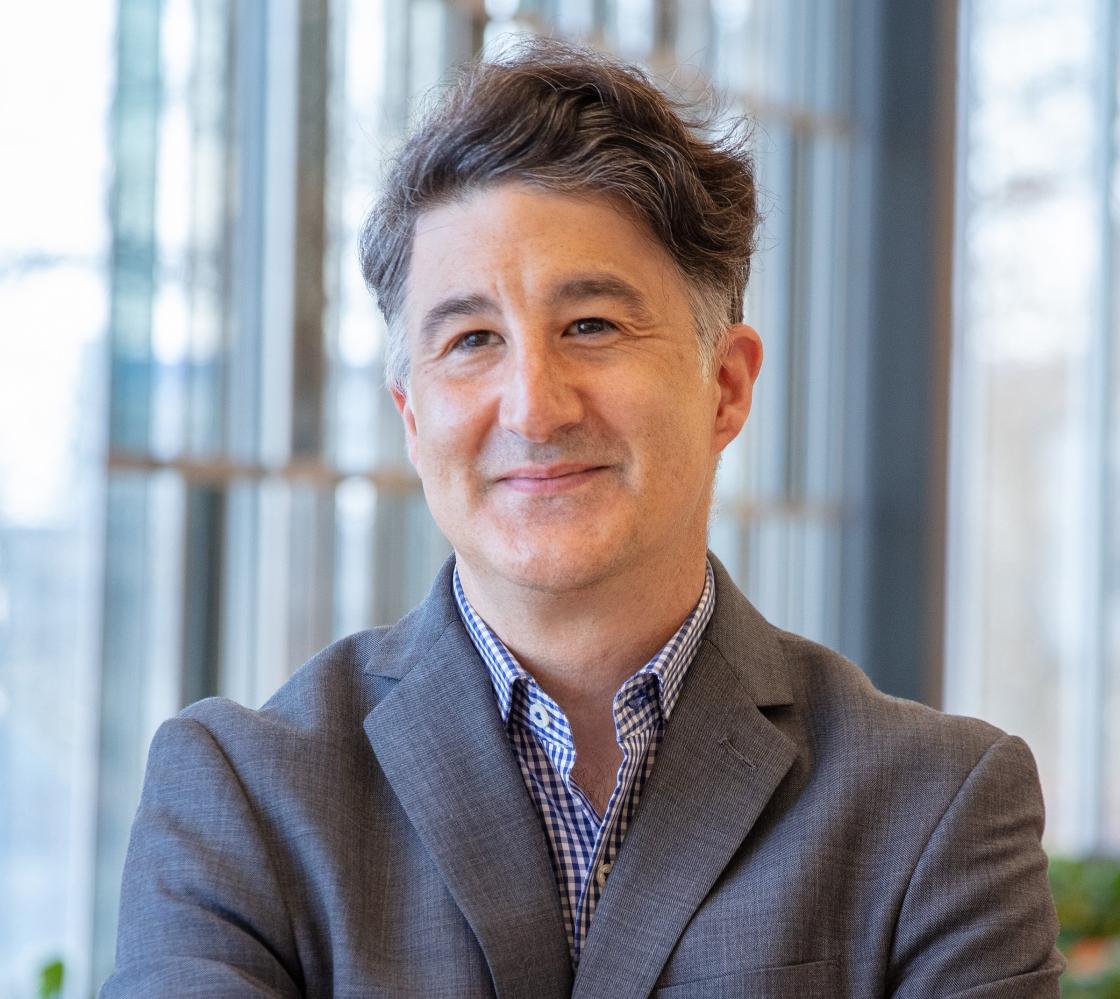 John Gallagher is a veteran journalist who spent thirty-two years with the Detroit Free Press. He has published several books including Reimagining Detroit: Opportunities for Redefining an American City, Yamasaki in Detroit: A Search for Serenity, and Revolution Detroit: Strategies for Urban Reinvention. He is a board member of the Albert Kahn Legacy Foundation.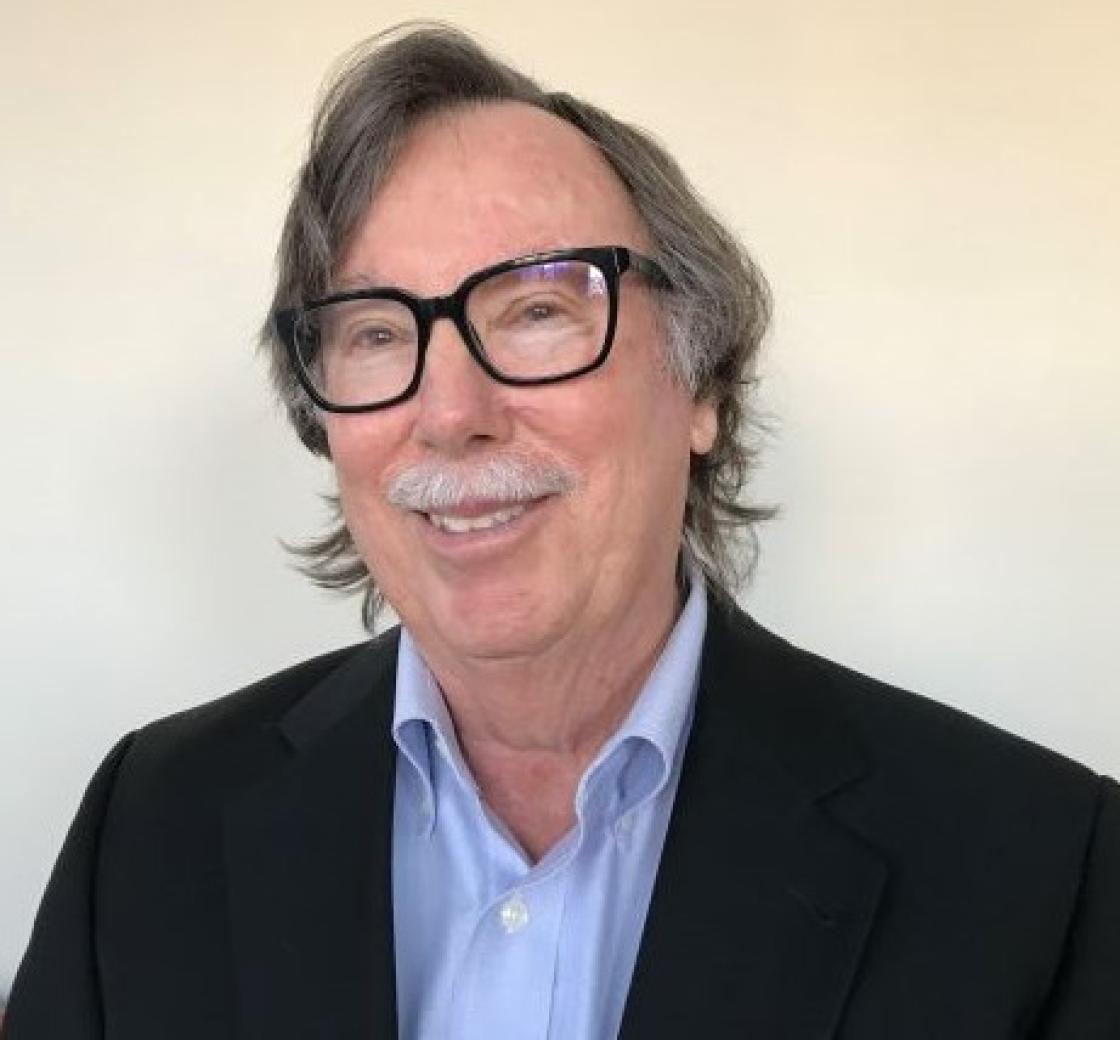 Deirdre L. C. Hennebury, PhD, is the Associate Director of the Museum Studies Program at the University of Michigan and the co-chair of the Albert Kahn Research Coalition. A historian, designer, and dedicated educator, Deirdre holds degrees from Princeton University, Harvard University, and the University of Michigan.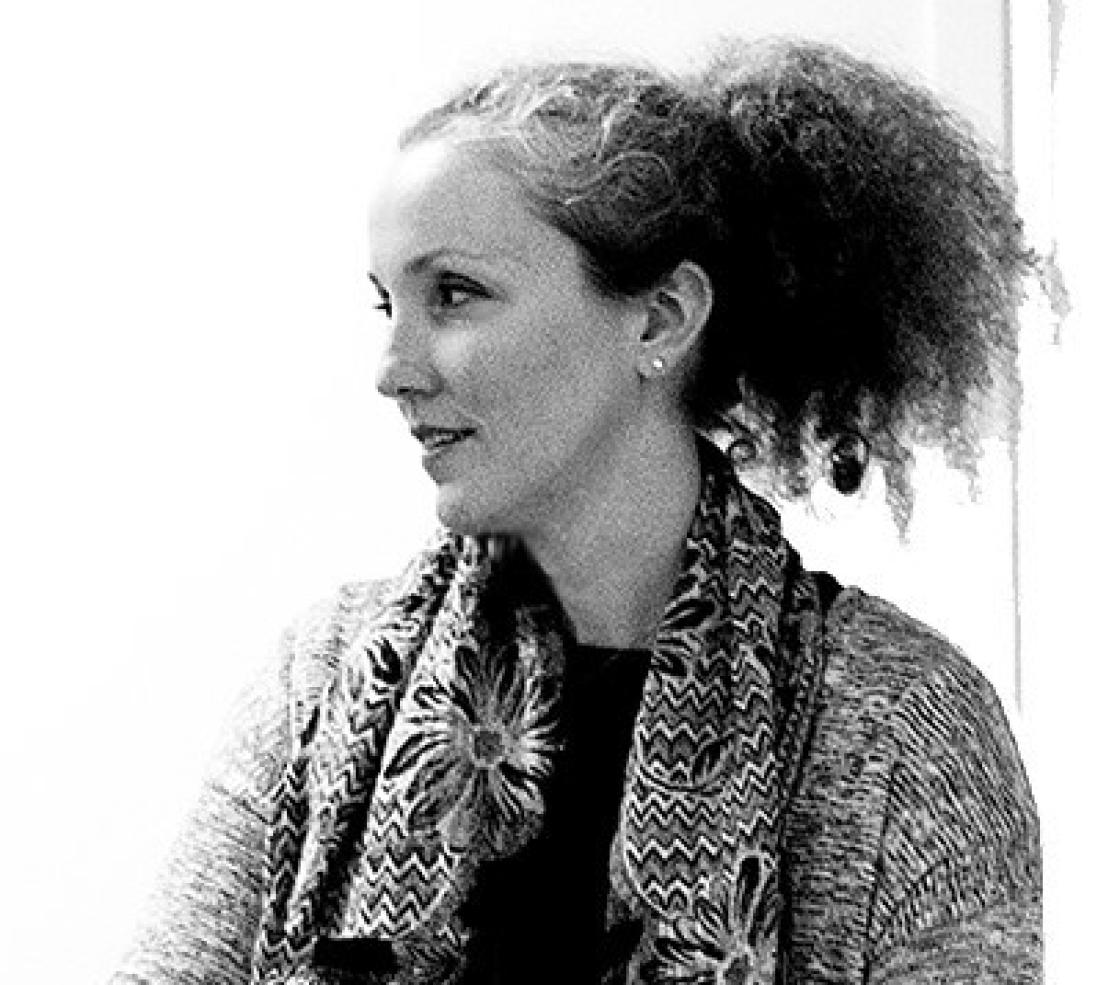 Michael H. Hodges is the former fine arts reporter for the Detroit News and author of Building the Modern World: Albert Kahn in Detroit. Both the Kahn biography and Hodges' first book, Michigan's Historic Railroad Stations, were named "Notable Books" by the Library of Michigan.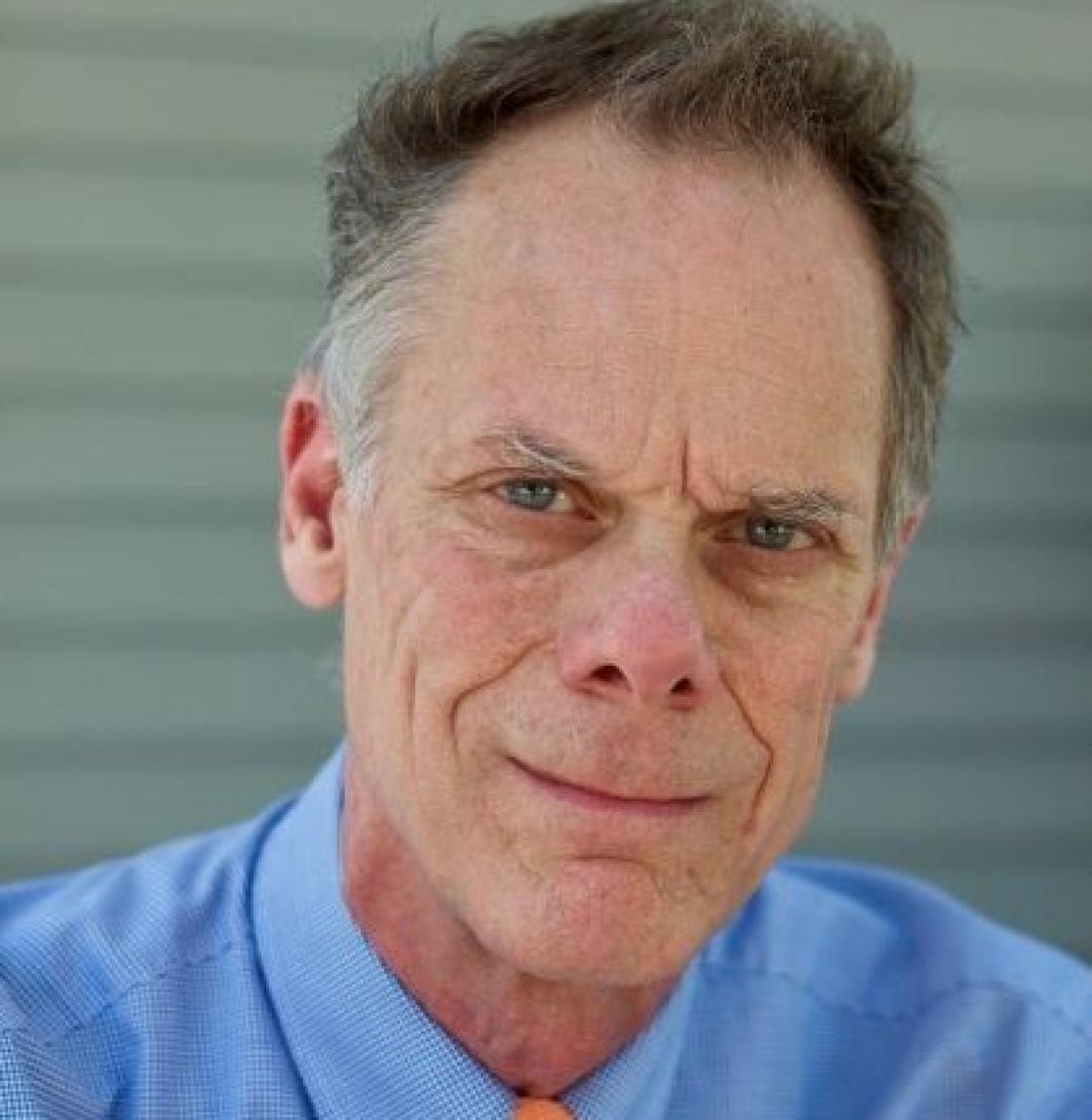 Chris Meister is an architectural historian whose published work includes James Riely Gordon: His Courthouses and Other Public Architecture, published by Texas Tech University Press (2011) and "Albert Kahn's Partners in Industrial Architecture," published in the Journal of the Society of Architectural Historians (March 2013).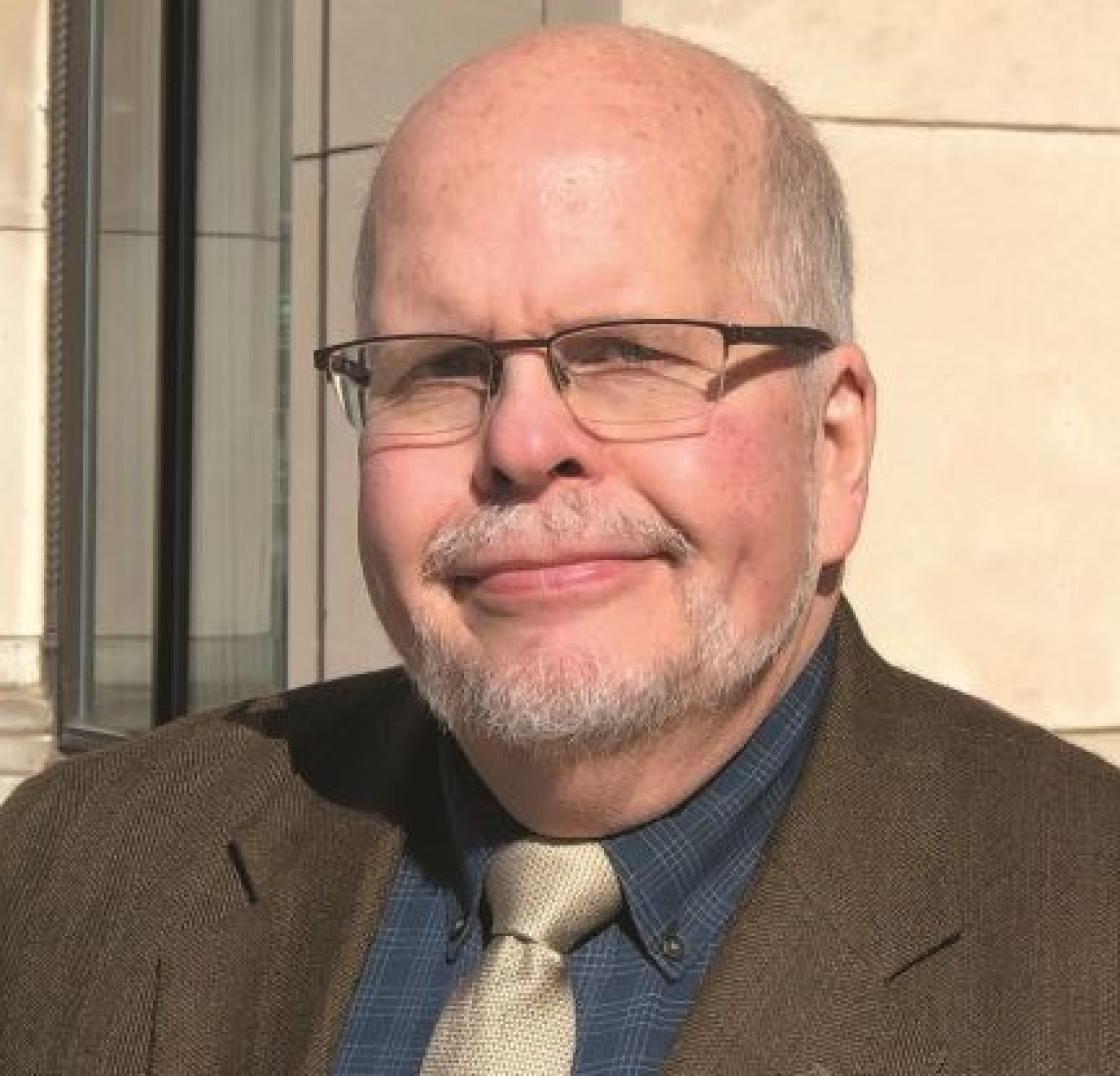 Heidi Pfannes, NCIDQ, is a Vice President and Director of Business Development and Marketing at Albert Kahn Associates. Trained as an interior designer, Pfannes understands how the built environment impacts people's lives. She expanded her talents to include relationship development and leadership and is a founding member and President of the Albert Kahn Legacy Foundation.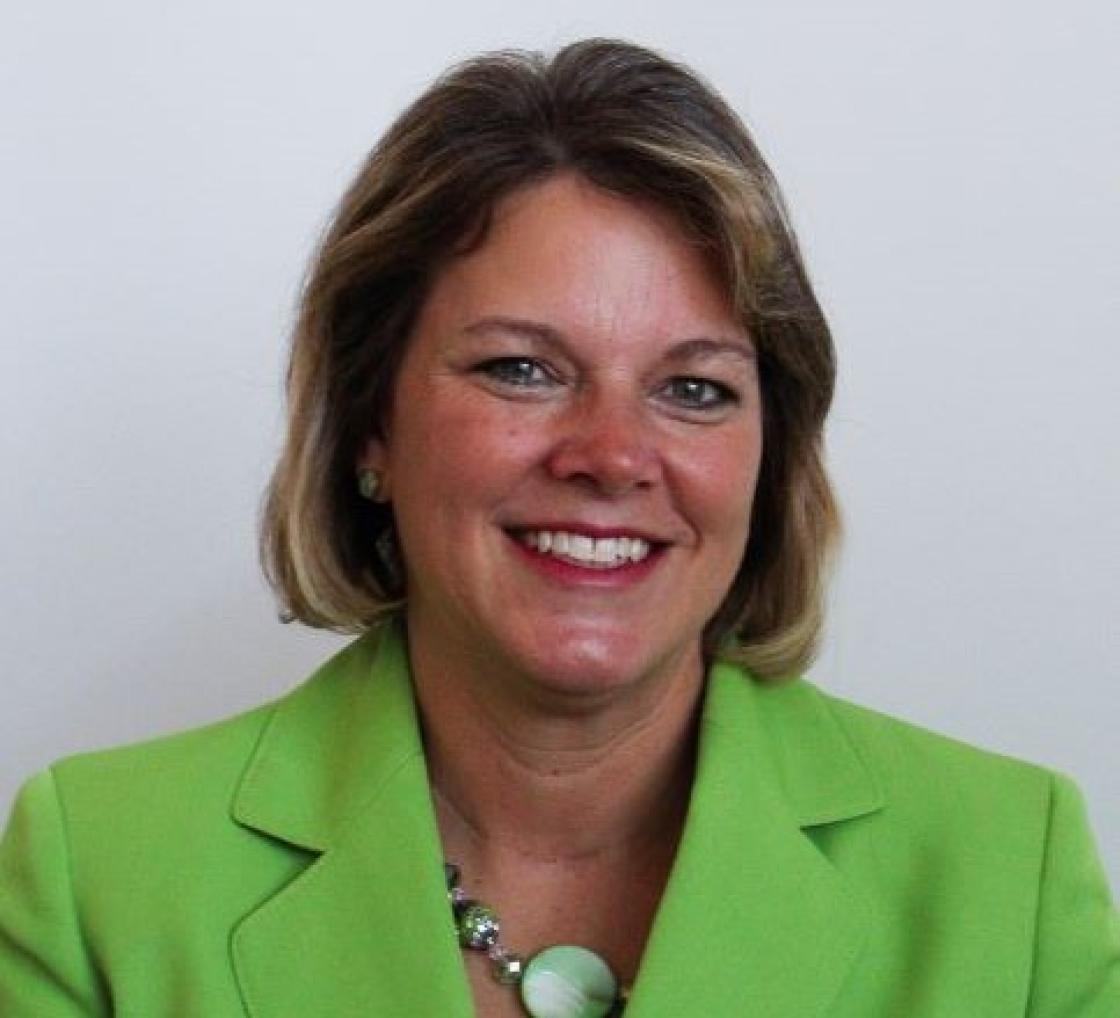 Edward J. (Ted) Ryan is the Archives and Heritage Brand Manager for Ford Motor Company. An acknowledged thought leader in the archival community, Ted serves on the board of the Business Archives Bureau for the International Council on Archives and the editorial board of the Journal of Digital Asset Management.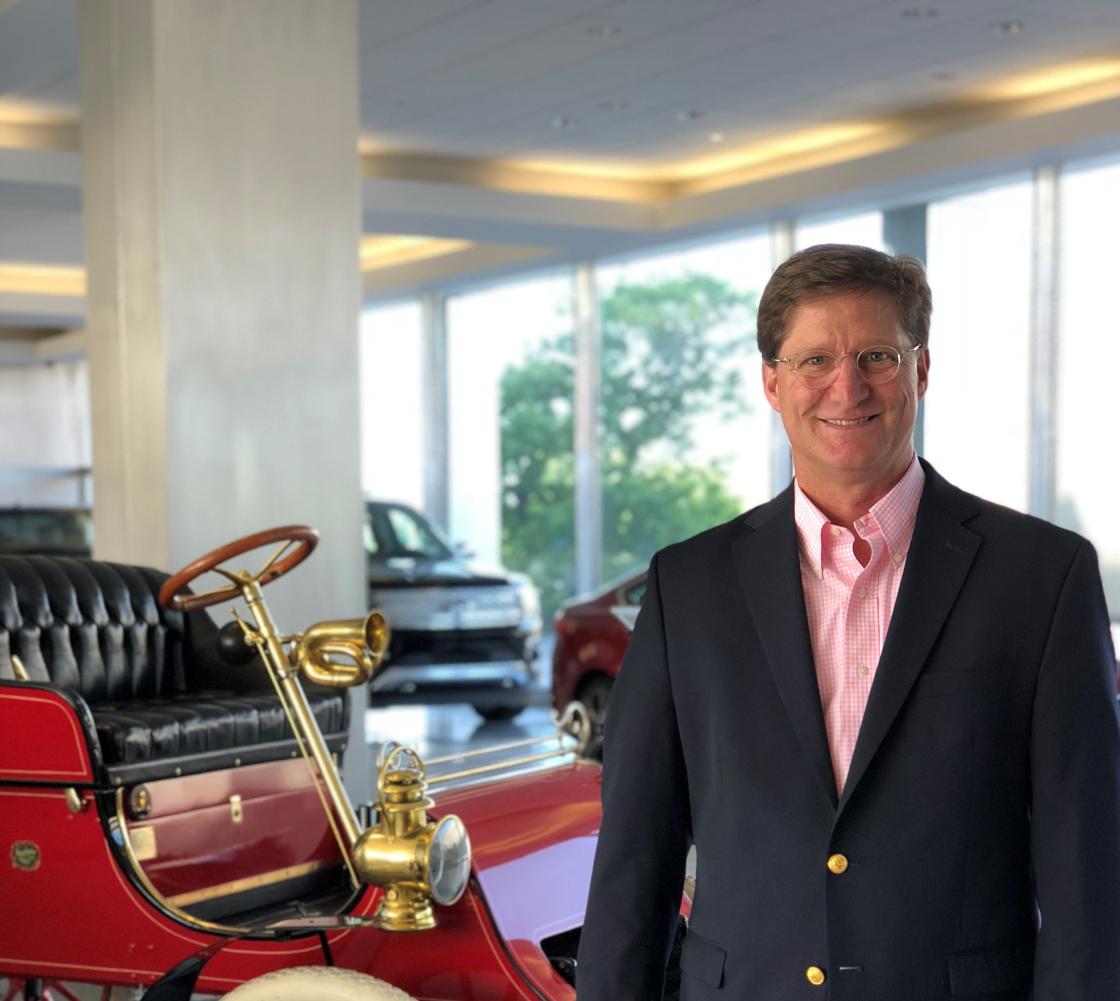 Michael G. Smith is an architectural historian and author. He is currently writing a book on Julius Kahn and has published several articles on Detroit architecture and the book Designing Detroit: Wirt Rowland and the Rise of Modern American Architecture. He is a board member of the Albert Kahn Legacy Foundation.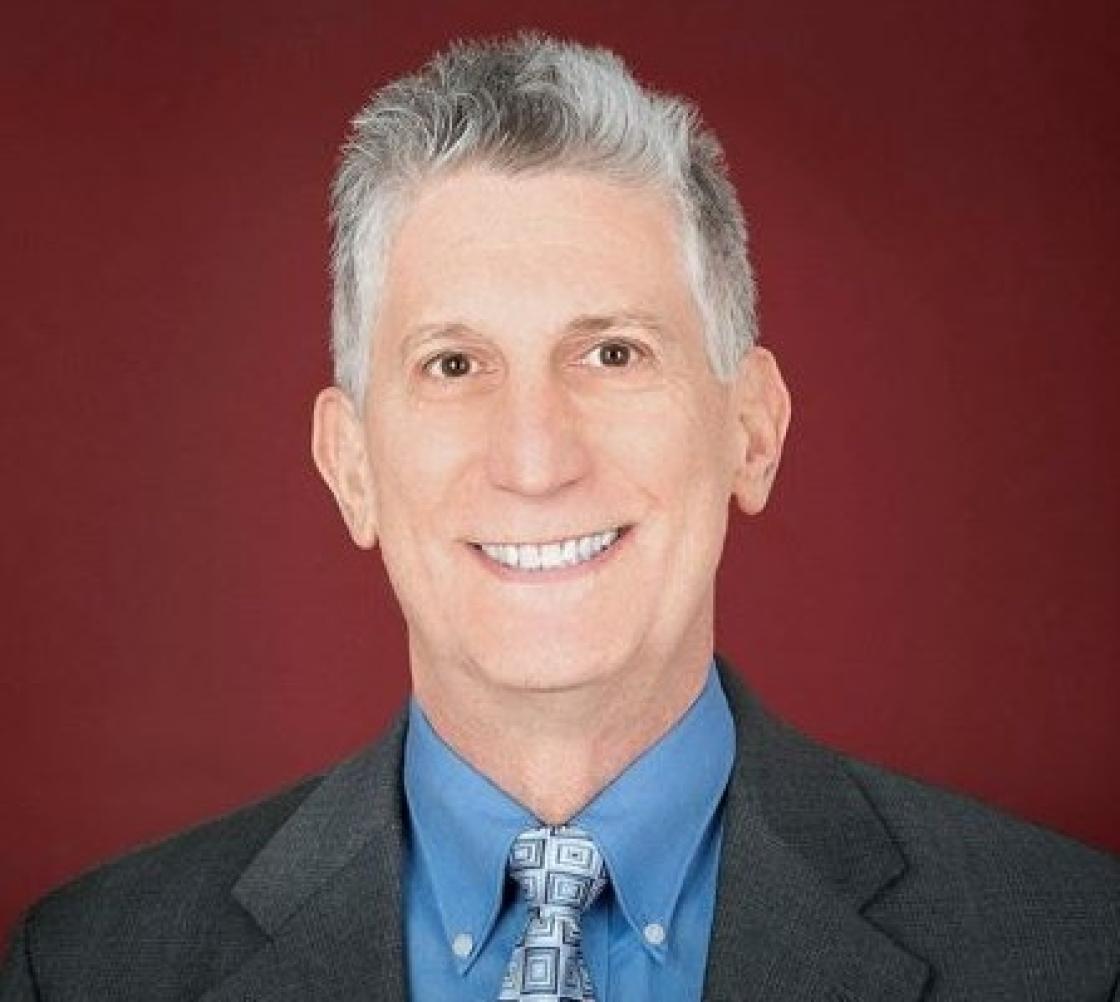 Gregory Wittkopp has been stewarding the collections, shaping the stories, and writing the histories of Cranbrook for over three decades, first as a curator and director of Cranbrook Art Museum (1985 – 2015) and now as the founding director of Cranbrook Center for Collections and Research (2012 – present). He is a member of the Albert Kahn Research Coalition.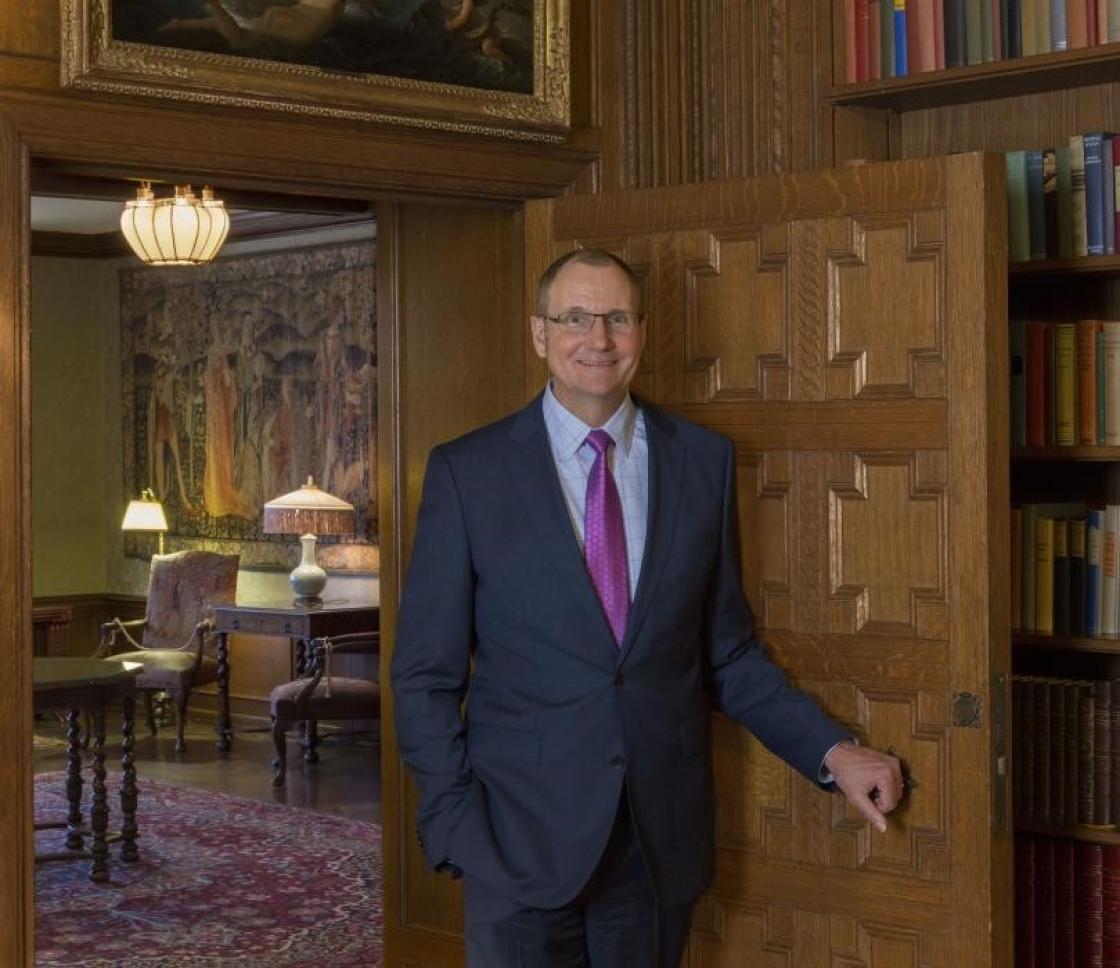 Caitlin Wunderlich is the Corporate Historian and Communications Specialist for Albert Kahn Associates. With research degrees from the University of Michigan and the University of Glasgow in Scotland, Caitlin has published articles on art and artifact collections and Detroit architecture. She is a board member of the Albert Kahn Legacy Foundation.
Claire Zimmerman is Associate Professor of Architectural History and Theory at the University of Michigan. She teaches and studies mass production in architecture and the built environment. Her current book project explores industrial architecture and infrastructure in the twentieth century through the fascinating history of Albert Kahn Associates.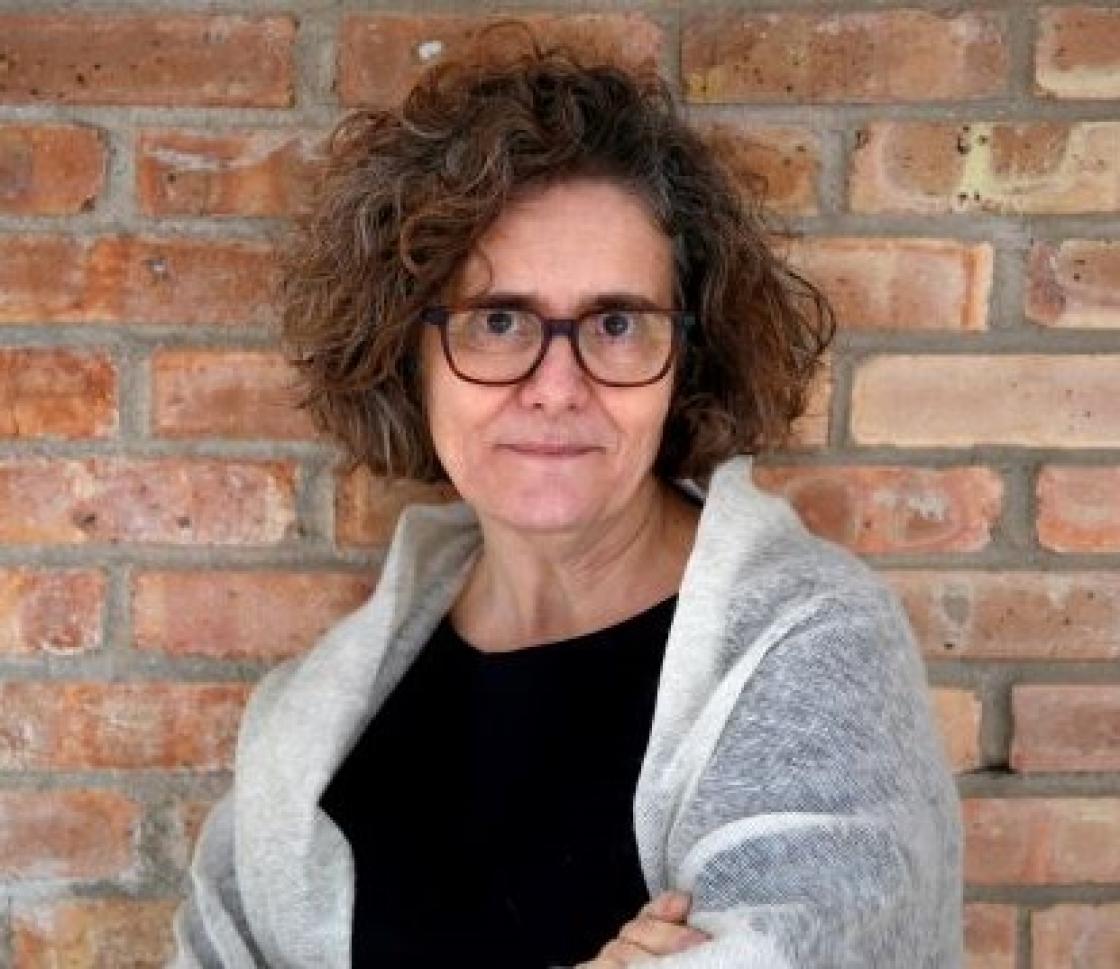 LECTURE LOCATION AND ADDITIONAL INFORMATION
Cranbrook Art Museum is located at the center of Cranbrook's campus and accessed through Cranbrook's main entrance at 39221 Woodward Avenue. Free parking is available in the Art Museum's main lot on the east side of the Art Museum and in the parking deck located midway between Cranbrook Art Museum and Cranbrook Institute of Science.
Cranbrook Art Museum
39221 Woodward Avenue
Bloomfield Hills, Michigan 48304
For additional information in advance of the lecture, please call the Center at 248.645.3307. For information and assistance on the afternoon of the lecture, please call the Art Museum's Front Desk at 248.645.3320.
CRANBROOK COVID-19 PROTOCOLS
Cranbrook no longer requires the use of facemasks indoors and leaves the decision of mask usage up to each individual visitor for their own safety and the safety of others. We ask that all visitors, staff, and volunteers respect each individual's decision on how to keep themself safe from COVID-19.
Don't feel well? Stay home. The lecture will be recorded and can be sent to registered participants who missed the in-person event.
Cranbrook's guidelines and safety procedures are in line with the current county, state, and CDC requirements and recommendations. 
This information was last updated March 29, 2022.
ACCESSIBLE ENTRANCE TO CRANBROOK ART MUSEUM
Cranbrook Art Museum and the lecture in deSalle Auditorium is accessible to visitors who use wheelchairs or who need to avoid stairs. Access for these visitors and their escorts is accommodated through the New Studios Building on the southeast side of Cranbrook Art Museum. Accessible parking spaces are located at the south end of the Art Museum's main parking lot, in front of the New Studios Building. Visitors that would like to use the barrier-free entrance should use the ramped sidewalk that leads to the front of the New Studios Building and enter the building through the glass vestibule to the right. Once in the vestibule there is a phone where visitors may call a Visitor Services Representative at extension 3320. We encourage visitors that would like assistance to also call the Center in advance of the lecture at 248.645.3307.
PHOTO CREDITS
Unless otherwise noted, photographs courtesy of Albert Kahn Associates, Inc. 

Banner: Polk Penguin Conservation Center; Photography by Justin Maconochie.
Albert Kahn.
Book Cover, The Art of Collaboration and Innovation: Albert Kahn Associates, Visual Profile Books, 2022; Photography by Justin Maconochie.
General Motors, Century of Progress Exhibition, Chicago, Illinois, Designed 1931, Opened 1933.

Speaker images courtesy of the speakers. 
Photograph of Gregory Wittkopp by P.D. Rearick, CAA '10; Photography courtesy of Cranbrook Center for Collections and Research.