Sunday, October 23rd, 2022 |

5:00pm

-

9:00pm
Cranbrook House
380 Lone Pine Road
Bloomfield Hills
,
MI
48304
EDIBLE LANDSCAPES DINNER: A CULTURAL EXPERIENCE INSPIRED BY THE CRANBROOK JAPANESE GARDEN
Featuring Sharaku Chef Kazuya Suzuki in partnership with Forte Belanger 

PRESENTED BY THE CRANBROOK CENTER FOR COLLECTIONS AND RESEARCH
$275 per person (includes a $50 tax-deductible donation to Cranbrook Center for Collections and Research)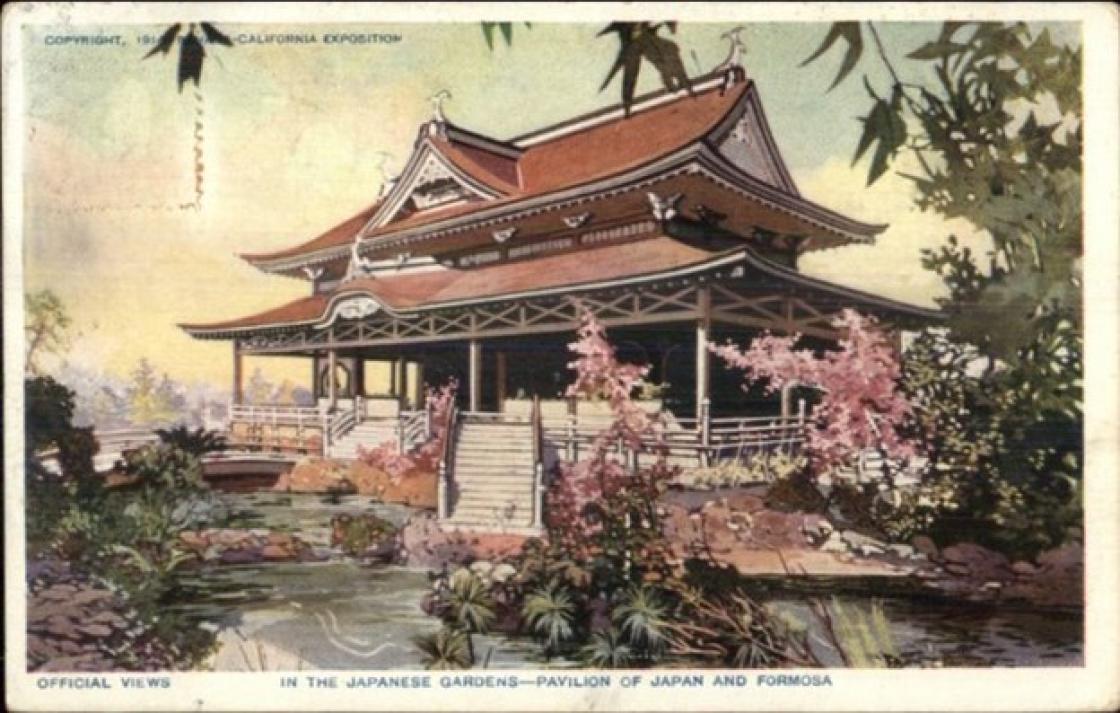 Guests of Honor
Japanese Consul General Yusuke Shindo and Mrs. Seiko Shindo
Sadafumi Uchiyama, Portland Japanese Garden 
Cultural Experts
Kevin Adkisson, Curator, Cranbrook Center for Collections and Research
Yoshiteru Tagawa, Vice President, International Kendo Federation, and Chief Executive Advisor, All United States Kendo Federation, with Members of Detroit Kendo Dojo
Cameron Wood, Curator of Collections/Anthropology Educator, Cranbrook Institute of Science
Dinner Sponsors
Floral Displays by Thrifty Florist
Cultural Performances Sponsored by The Clannad Foundation and the Japan Business Society Detroit Foundation
Dinner Supported, in part, with Donations from both Forte Belanger and Sharaku
Host
Gregory Wittkopp, Director, Cranbrook Center for Collections and Research
Proceeds benefit Cranbrook Center for Collections and Research and the Center's stewardship of the Cranbrook Japanese Garden.

THE EVENT IS SOLD OUT
THE STORY
In the winter of 1915, Cranbrook founders George and Ellen Booth traveled with George Booth's father, Henry Wood Booth, to California to see both the Panama-California Exposition in San Diego and the Panama-Pacific International Exposition in San Francisco. Celebrating the opening of the Panama Canal in 1914, the expositions included pavilions and gardens sponsored by Japan that introduced the Booths to the beauty of Japanese culture. In San Francisco, George Booth purchased a set of three bronze storks from the S. & G. Gump Company. A few months later, he contacted Yokohama Nursery—whose display he would have seen at the Panama-Pacific Exposition—and bought a Japanese Kasuga-style lantern and several imported Japanese plants. The result of this trip to California and these purchases was the beginning of a garden that George Booth's father called Cranbrook's "Japanese Garden."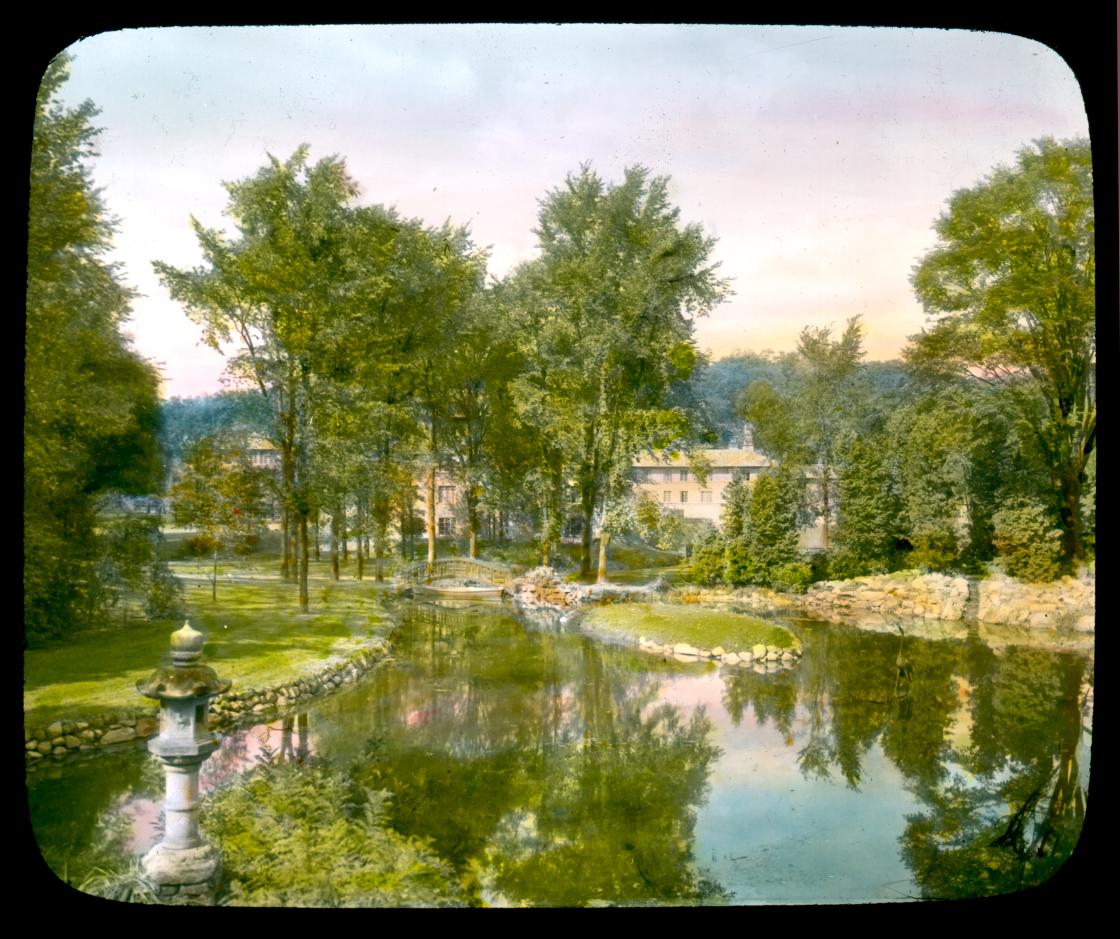 107 years later, the Center is leading the charge to rehabilitate the Cranbrook Japanese Garden. Working with Sadafumi Uchiyama, the Chief Curator and Director of the International Japanese Garden Training Center at the world-famous Portland Japanese Garden, the Center has undertaken a multi-phase project to restore and transform the Japanese Garden into one that both reflects the traditions of gardens in Japan and is responsive to the environment and plants of Southeast Michigan. In 2018, with a grant from the Japanese Ministry of Land, Infrastructure, Transport, and Tourism, the Center completed the rejuvenation of the Lily Pond Cascade. The Center is now actively fundraising to implement the second phase of Uchiyama's master plan, the New Entrance Garden.
The Dinner
For the sixth Edible Landscapes Dinner in the Cranbrook House Library, the Center is partnering with Chef Suzuki and Ken Nagao of Sharaku, Michigan's most authentic Japanese restaurant, and Forte Belanger, the Center's caterer of choice for its annual House Party. Together, Sharaku and Forte Belanger will craft a dining experience that combines authentic Japanese sunomono and sushi with appetizers, an entrée, and dessert that reflect Japanese cuisine through the lens of California in the early twentieth century. It will be a menu that portrays the evolution of the Cranbrook Japanese Garden, a magical place that also reflects the spirit of Japan through an American lens.
The evening will include several traditional Japanese cultural experiences, including a kendo demonstration by members of Detroit Kendo Dojo before dinner on the North Terrace of Cranbrook House. Kendo, which translates as "way of the sword," is a modern Japanese martial art descended from kenjutsu that uses bamboo swords as well as protective armor. During dinner in the Cranbrook House Library, Cameron Wood, Curator of Collections/Anthropology Educator at Cranbrook Institute of Science, will illuminate some of the Institute's magnificent Japanese collections, including a set of seventeenth-century samurai armor and an elaborate wedding kimono embroidered with golden cranes.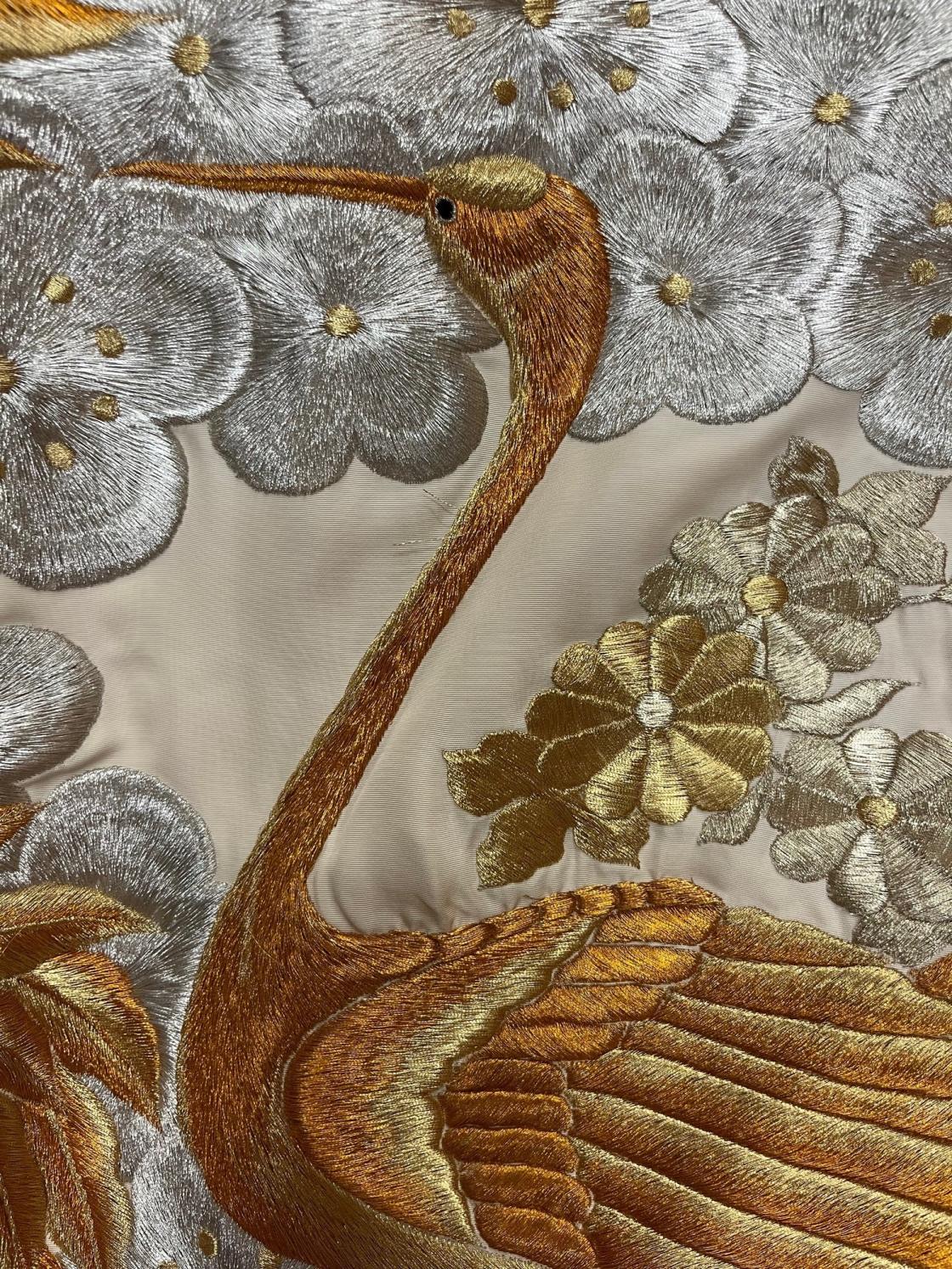 The Center's signature Edible Landscape Dinners were conceived by artist and Cranbrook Academy of Art graduate Emily Staugaitis (CAA '15). For the first Dinner in 2015, the Center worked with Seldon Standard in Detroit to craft an experience highlighting food items planted in Cranbrook's gardens a century ago. Subsequent dinners—presented in collaboration with Gold Cash Gold, Wright & Company, Chef Sarah Welch, and Chef Matthew Baldridge—explored the history of Cranbrook's Greek Theatre, the Lake Como-inspired Boat House, the story of Cranbrook's matriarch Ellen Scripps Booth, and the European travels of the Booths' youngest son Henry Booth and his wife, Carolyn Farr Booth. 
5:00pm       Registration in the Cranbrook House Reception Hall
                    Signature Cocktail and Appetizers Prepared by Forte Belanger
                    Optional Walking and Golfcart Tours of the Cranbrook Japanese Garden Led by Kevin Adkisson
6:15pm       Kendo Demonstration on the Cranbrook House North Terrace by Yoshiteru Tagawa and Members of
                      Detroit Kendo Dojo
7:00pm       Dinner in the Cranbrook House Library
                    Sake Tasting and Japanese Sunomono Salad Prepared by Chef Suzuki of Sharaku
                    Cultural Interlude: The Art of the Samurai Presented by Cameron Wood
                    Wine Tasting and Entrée Prepared by Forte Belanger
                    Sake Tasting and Sushi Prepared by Chef Suzuki of Sharaku
                    Cultural Interlude: The Art of the Kimono Presented by Cameron Wood
8:30pm       Dessert Prepared by Forte Belanger
This not-to-be-missed, unique dining and cultural experience is strictly limited to 80 guests. Guests are encouraged to register early as Edible Landscapes Dinners sell out quickly. If you try to register for the dinner and find that it has sold out, please contact the Center to be placed on the waitlist.
SHARAKU
Sharaku Restaurant is an authentic Japanese restaurant specializing in traditional Sushi and other Japanese cuisines. Located in West Bloomfield, Sharaku and its sister restaurant Hanzo have been in business for over twenty years and continue to bring true Japanese cuisine to the Southeast Michigan area. Both restaurants offer a wide variety of traditional imported beverages such as sake and shochu to complement their masterfully crafted cuisine.
Sharaku and Hanzo are owned by Chef Kazuya Suzuki with his business partner Ken Nagao. Chef Suzuki, who was born in Niigata, Japan, learned the art of sushi in Osaka before emigrating to the United States in the 1980s. Nagao was born in California, where his parents settled after emigrating from Japan in the early 1970s. Together, Chef Suzuki and Nagao have created what are arguably Michigan's most authentic Japanese restaurants.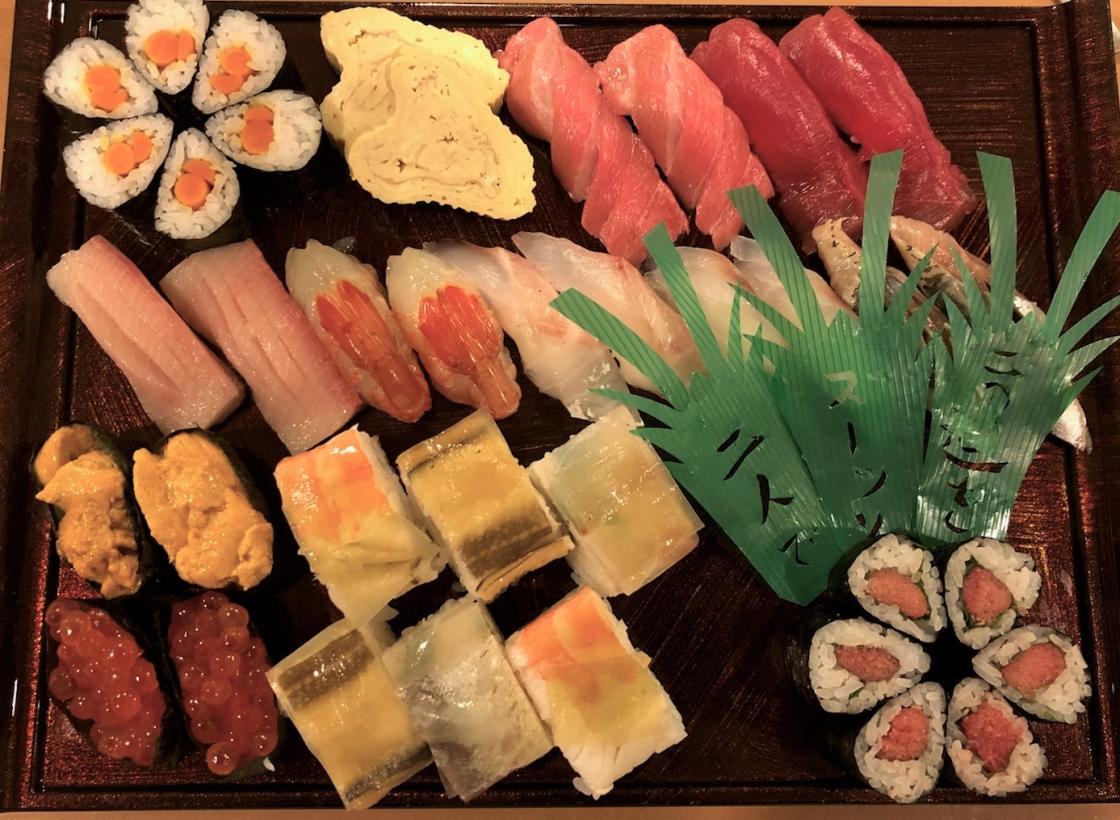 FORTE BELANGER
Forte Belanger, one of Cranbrook's Preferred Caterers and the caterer of choice for the Center's annual House Party gala, has served clients throughout Metropolitan Detroit for over three decades. Michigan's only member of Leading Caterers of America, Forte Belanger and its chefs are known for their rich heritage, precision service, imaginative solutions, and creative cuisine. In 2016 Forte Belanger was one of just five caterers worldwide to be honored by Catersource with an Achievement in Catering Excellence (ACE) Award—the catering industry's "Academy Award."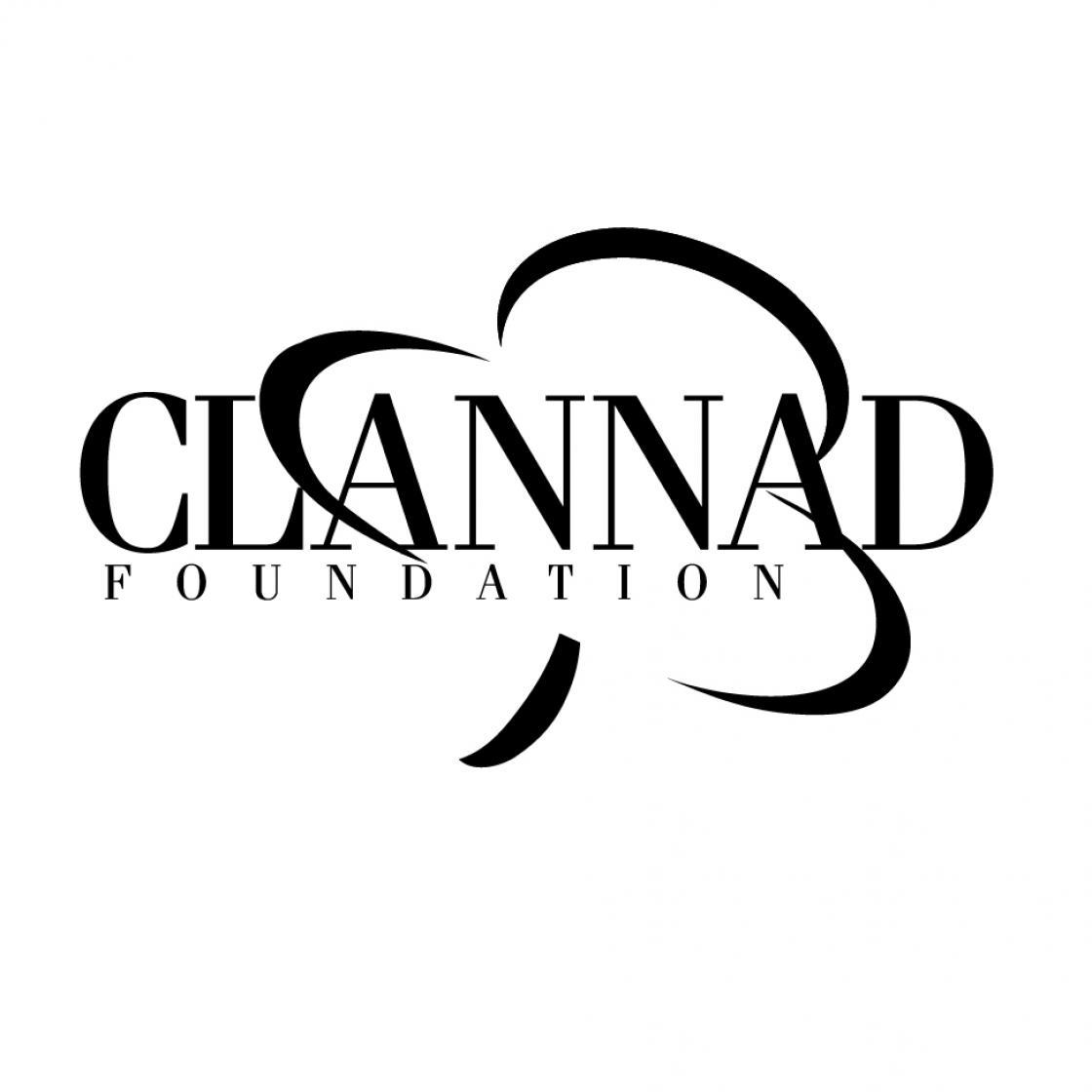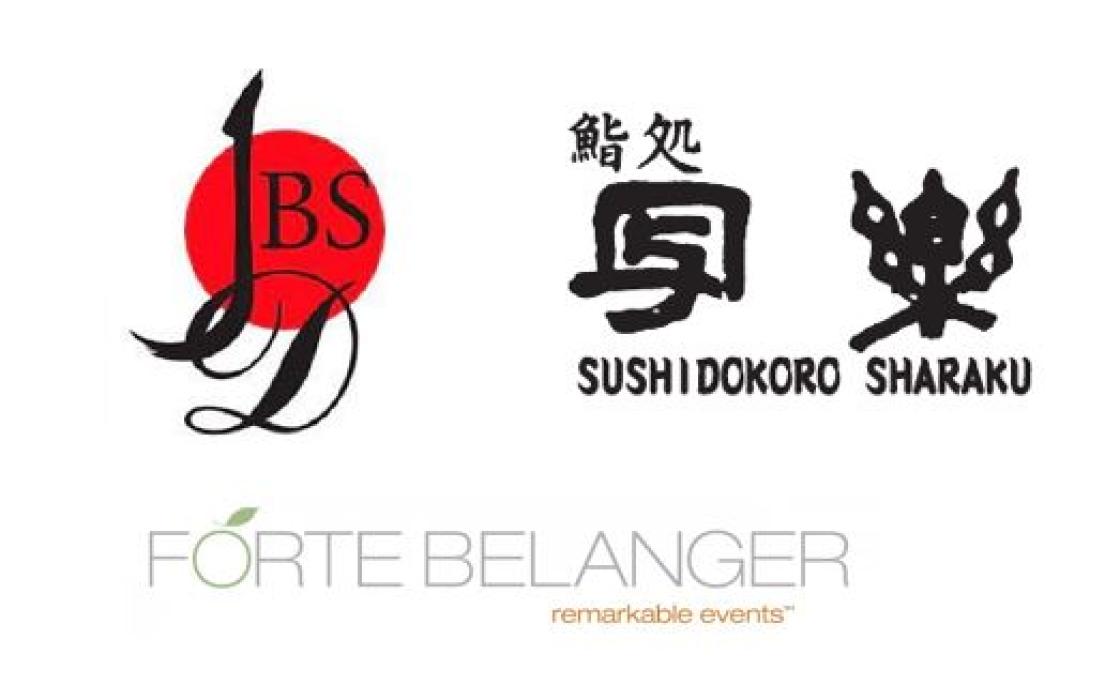 ADDITIONAL TICKET INFORMATION
Tickets for this all-inclusive dining experience are $275 per person and include a $50 tax-deductible donation to Cranbrook Center for Collections and Research. Tickets may be purchased online or by calling Emma Brick, Senior Administrative Assistant for the Center, at 248.645.3307.
We will gladly keep guests together that wish to dine with each other and accommodate reasonable dietary restrictions (the dinner will feature seafood), provided we are notified at the time of registration. Tickets, excluding the $50 tax-deductible donation to the Center, are non-refundable after Wednesday, October 12.
ATTIRE
Guests for the Center's past Edible Landscapes Dinners typically have dressed as they would for dinner at their favorite restaurant in Detroit. Ties are strictly optional for men. The optional tour of the Cranbrook Japanese Garden is weather dependent; the kendo demonstration will take place in Cranbrook House in case of inclement weather. Guests should feel free to bring a change of shoes for the garden tour.
PARKING
Cranbrook House is located at 380 Lone Pine Road, Bloomfield Hills, Michigan, 48304, across from Christ Church Cranbrook. Parking is available in the Cranbrook House parking lot, a five-minute walk from the house's front door. Additional parking is available on the service drive that runs parallel to Lone Pine Road, south and west of the Cranbrook House parking lot.
PHOTO CREDITS
A Night on Lake Como Edible Landscapes Dinner, June 11, 2017; Courtesy Cranbrook Center for Collections and Research.

Postcard from the 1915 Panama-California Exposition showing the Japanese Pavilion, 1915.

Cranbrook Japanese Garden, Hand-painted Glass Slide, 1932; Photography by George W. Hance, Courtesy Cranbrook Archives.

Detail of a traditional Japanese wedding kimono from the collection of Cranbrook Institute of Science; Photography by Cameron Wood, Courtesy Cranbrook Institute of Science.

A variety of plated sushi from Sharaku, 2022; Courtesy Ken Nagao and Sharaku.