Tuesday, February 21st

12:00pm

-

1:15pm
Cranbrook Virtual Lecture
Bloomfield Hills
,
MI
48303
vIRTUAL lECTURE SERIES

PRESENTED BY CRANBROOK CENTER FOR COLLECTIONS AND RESEARCH
Lecturer: Kevin Adkisson, Curator, Cranbrook Center for Collections and Research
$75 for Adults; $25 for Full-time Students with ID
Free for Cranbrook Students (register by emailing center@cranbrook.edu)
Advance Registration Required (Fee includes all five lectures)
This lecture series is eligible for American Institute of Architects Continuing Education Credits (AIA/CES).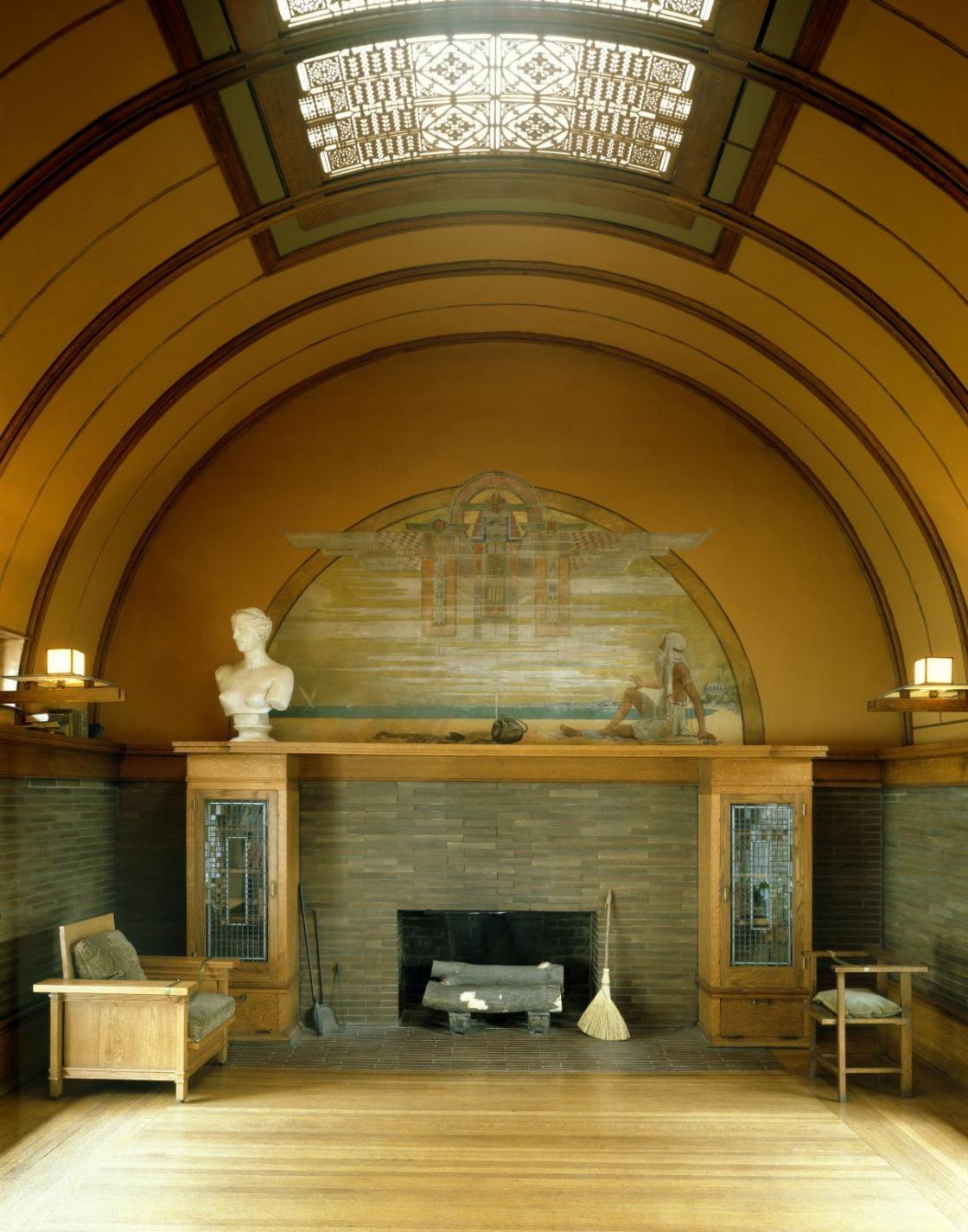 Each week, the 75-minute, image-based lecture will examine and illuminate an aspect of Wright's career. From the start of his apprenticeship in Chicago in 1887 to his death in Arizona in 1959, Wright designed some 1,114 architectural works—532 of which were built—and transformed what it meant to be an architect. This lecture series surveys Wright's career chronologically, with each week starting from a single building as a case study. These five projects, all now accessible to the public, embody five distinct aspects of Wright's philosophies, influence, and legacy. 

The first lecture places Wright and his early work in the era of stylistic eclecticism at the end of the 19th century. As a young architect, Wright reconsidered ideas of space planning, structure, and style in domestic architecture, working to establish his own vision of a distinctly American architecture. The second lecture follows Wright's period of travel and work in Europe, Japan, and Southern California, when, following personal scandal, his career struggled. This era of searching (and few commissions) would expand Wright's influences, change his politics, and set a new course for his practice.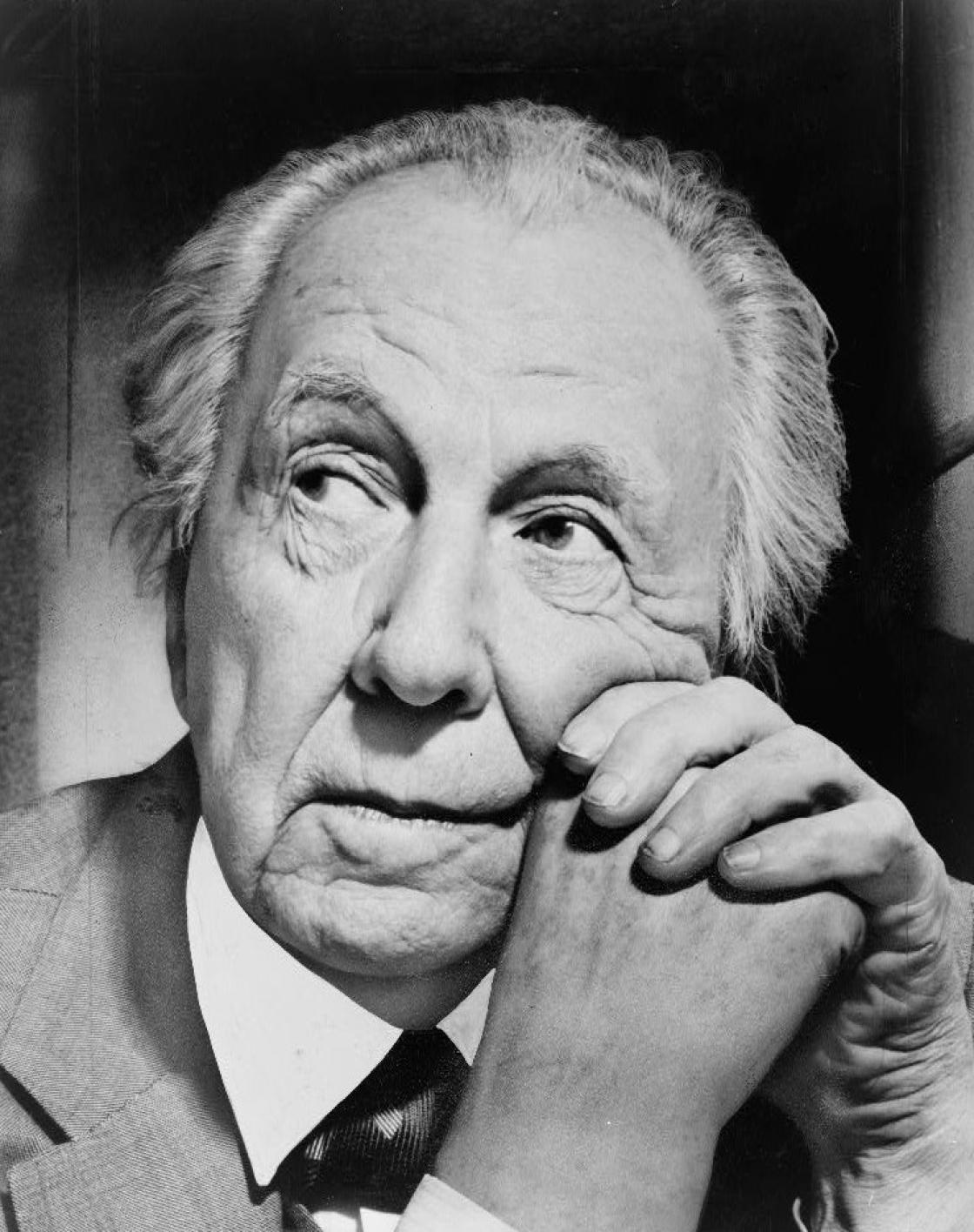 The third week explores the major buildings of Wright's later career, his establishment with Olgivanna Lloyd Wright of the Taliesin Fellowship, and how the Wrights harnessed the American media landscape—including magazines, television, and retail—to create an iconic (and unstoppable) brand. The fourth week returns to housing: Wright's vision of the decentralized Broadacre City and his low-slung Usonian single-family houses, which he envisioned being built across the country for families of all means.
The final week's lecture concerns the legacy of Wright: the influence of Wright's designs and philosophy on American architecture, how his fame has remained so durable, and how the bustling industry of Wright tourism has changed the field of architecture and museums. 
Beyond each week's featured theme and focus building, lectures will introduce major design currents and events that intersected Wright's career and shaped American architecture. Drawing upon the resources of Cranbrook Academy of Art Library and Cranbrook Archives, the course will both analyze Wright's architecture and consider his impact. All levels of architecture knowledge are welcome to attend this series.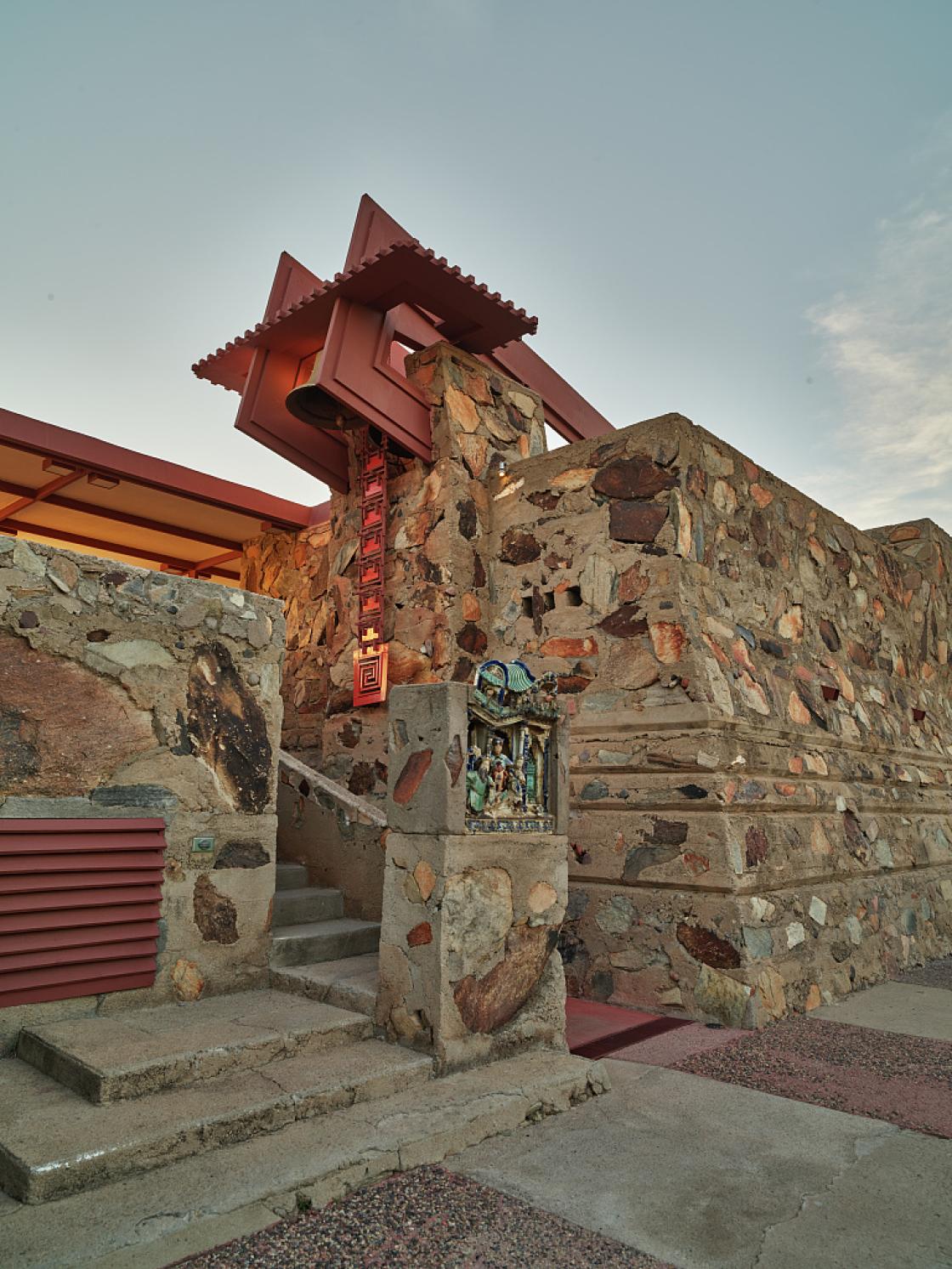 ADAPTATION, INVENTION, AND IMAGINATION, 1867-1909

Darwin D. Martin House Complex
Buffalo, New York
1903-1905
EXPERIMENTS AND FAILURES, 1909-1931

Hollyhock House
Los Angeles, California
1917-1920
WRIGHT'S INSTITUTIONS, WRIGHT AS INSTITUTION, 1931-1959

Guggenheim Museum
New York, New York
1943-1959
THE SMALL HOUSE PROBLEM AND SUBURBIA, 1931-1959

Melvyn and Sara Smith House
Bloomfield Township, Michigan
1946-1950
STAYING POWER AND THE CULT OF WRIGHT, 1959-PRESENT

Fallingwater
Mill Run, Pennsylvania
1935-1939
ABOUT KEVIN ADKISSON
Curator Kevin Adkisson works on preservation, interpretation, and programming across the many buildings and treasures of Cranbrook. Since arriving as a Collections Fellow in 2016, Kevin has welcomed thousands of guests to Cranbrook's National Historic Landmark campus, both in person and virtually. Through tours, lectures, and online programming, Kevin makes history come alive with a friendly, humorous nature, and deep passion for art and architecture. Kevin serves as the first curator of the Frank Lloyd Wright-designed Smith House, a 2017 gift to Cranbrook Center for Collections and Research from The Towbes Foundation and Anne Smith Towbes.

Raised in Marietta, Georgia, and introduced to architecture through the works of Frank Lloyd Wright, Kevin earned his BA in Architecture from Yale, where he worked for four years at the Yale University Art Gallery's Furniture Study. Kevin received his MA from the University of Delaware's Winterthur Program in American Material Culture, with a thesis examining the role of postmodernism in Jon Jerde's shopping mall architecture.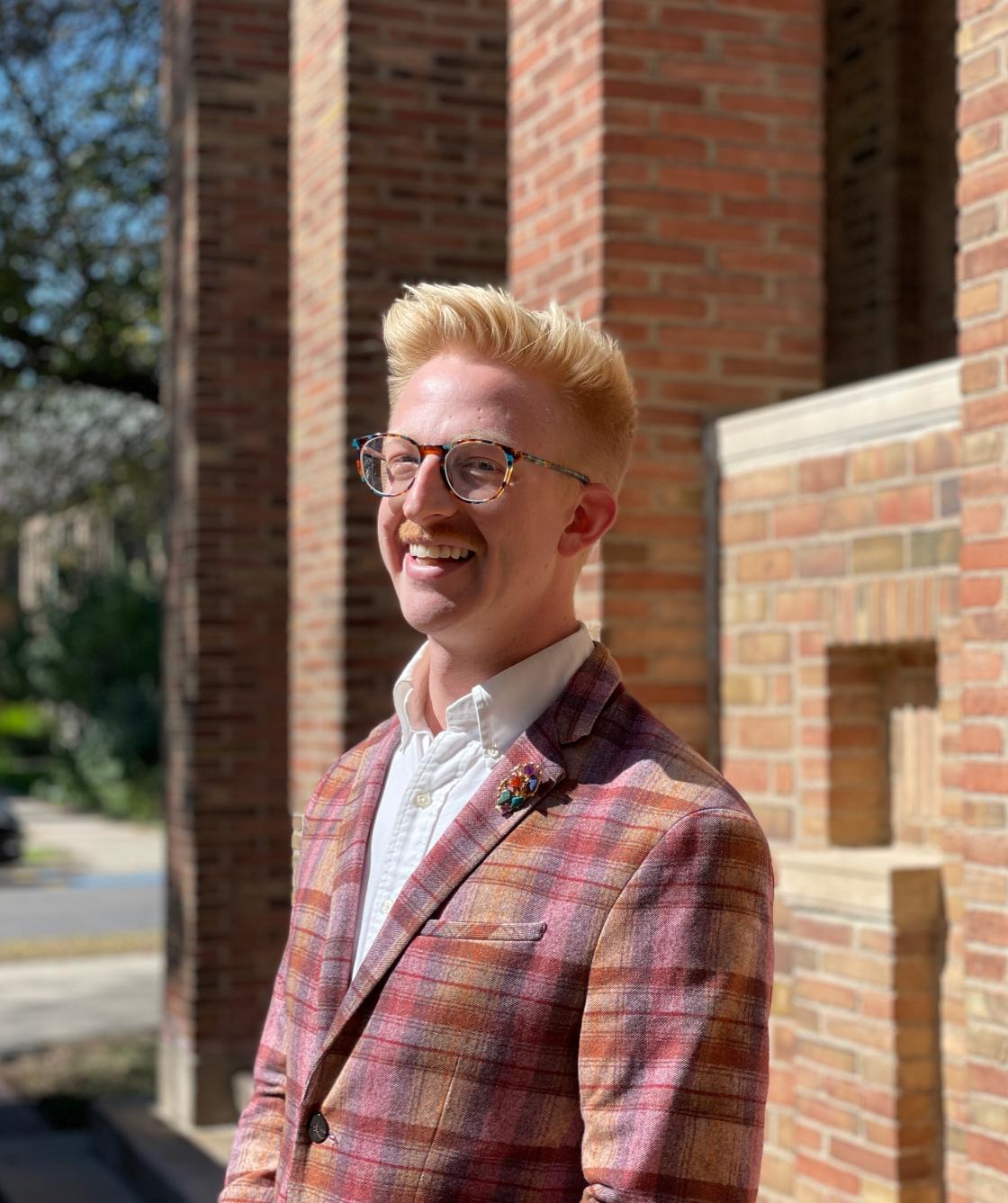 Before coming to Cranbrook, Kevin worked for Robert A.M. Stern Architects (RAMSA) in New York as a research and writing associate. At RAMSA, he assisted design teams in researching historical reference imagery to be used in the design of the firm's signature modern-traditionalist aesthetic. He also assisted in image research for Stern's books, Paradise Planned: The Garden Suburb and the Modern City (2013) and Pedagogy and Place: 100 Years of Architecture Education at Yale (2016). Kevin Adkisson also worked at Kent Bloomer Studio in New Haven, Connecticut, on the design and fabrication of architectural ornament. 
ADDITIONAL INFORMATION
The lectures will begin promptly at their scheduled times and will be followed by a ten-minute Q&A session. The morning and evening lecture will be the same. A supplemental reading list will be provided after the lecture series; there are no written assignments or evaluations. 

The History of American Architecture Lecture Series is presented by Cranbrook Center for Collections and Research. The fee includes admission to all five lectures. Although the lectures build on each other, attendance at all five lectures is not required. Regretfully, discounted tickets cannot be sold to individual lectures and admission cannot be transferred to other people.
In-person attendees may choose to attend the lectures virtually. Unfortunately, due to space limitations, virtual ticket holders may not attend in-person lectures.
This lecture series is eligible for American Institute of Architects Continuing Education credits (AIA/CES). Each lecture is one Learning Unit (LUs), for a total of five LUs. AIA/CES Self Report Forms are available online through the AIA National website. Please call the Center or your local AIA chapter for more information.
INFORMATION FOR VIRTUAL ATTENDEES
On the Friday prior to the lecture date, registered participants will receive an email with instructions on how to join this virtual experience; a reminder will be sent one hour prior to the start of the lecture. We are limited in the number of virtual "seats" and each registration is unique. Please do not share the login link with others. We appreciate your support of the Center by purchasing tickets for each viewer in your household.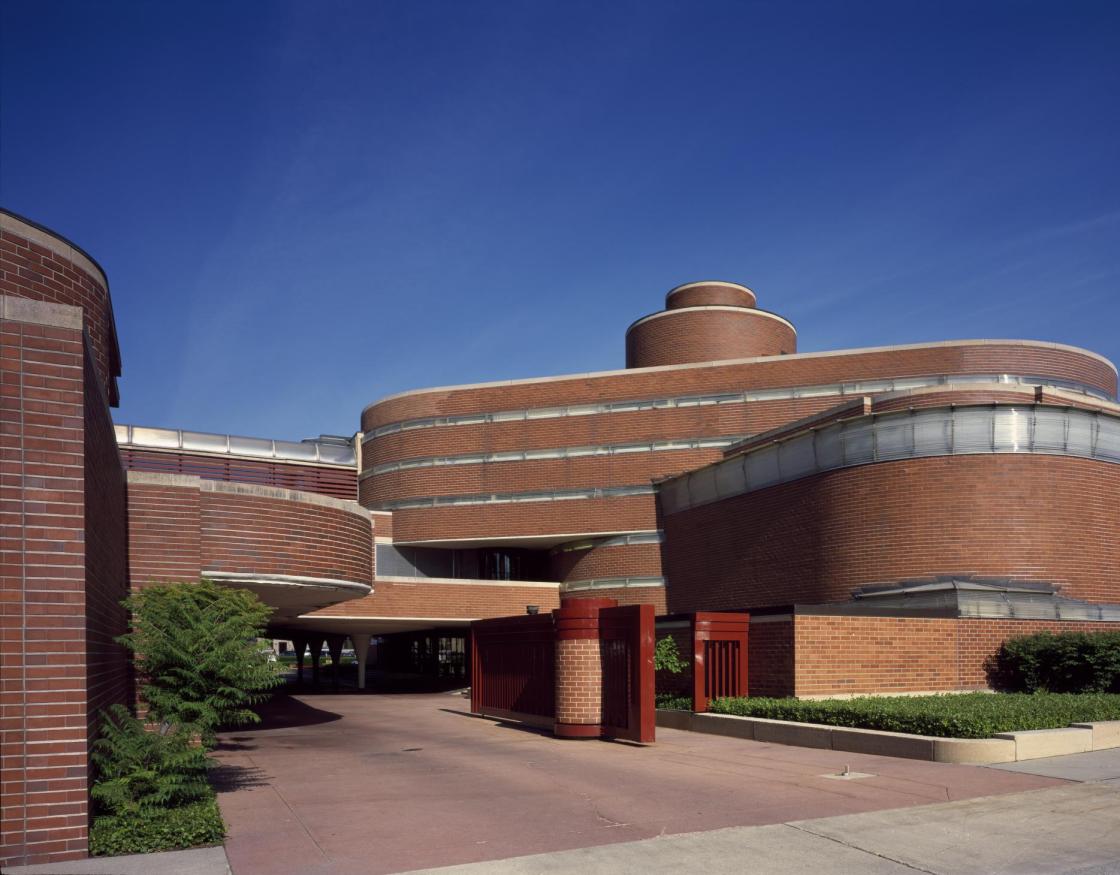 INFORMATION FOR IN-PERSON ATTENDEES
Cranbrook Art Museum is accessed through Cranbrook's main entrance at 39221 Woodward Avenue. Free parking is available on the east side of the Art Museum and in the parking deck located midway between Cranbrook Art Museum and Cranbrook Institute of Science. Access to deSalle Auditorium will be through Cranbrook Academy Library, on the west side of the Art Museum Peristyle. Attendees that would like access to the Art Museum's barrier-free entrance (through the New Studios Buildings) will need to make advance arrangements with the Center the week before each lecture by emailing center@cranbrook.edu.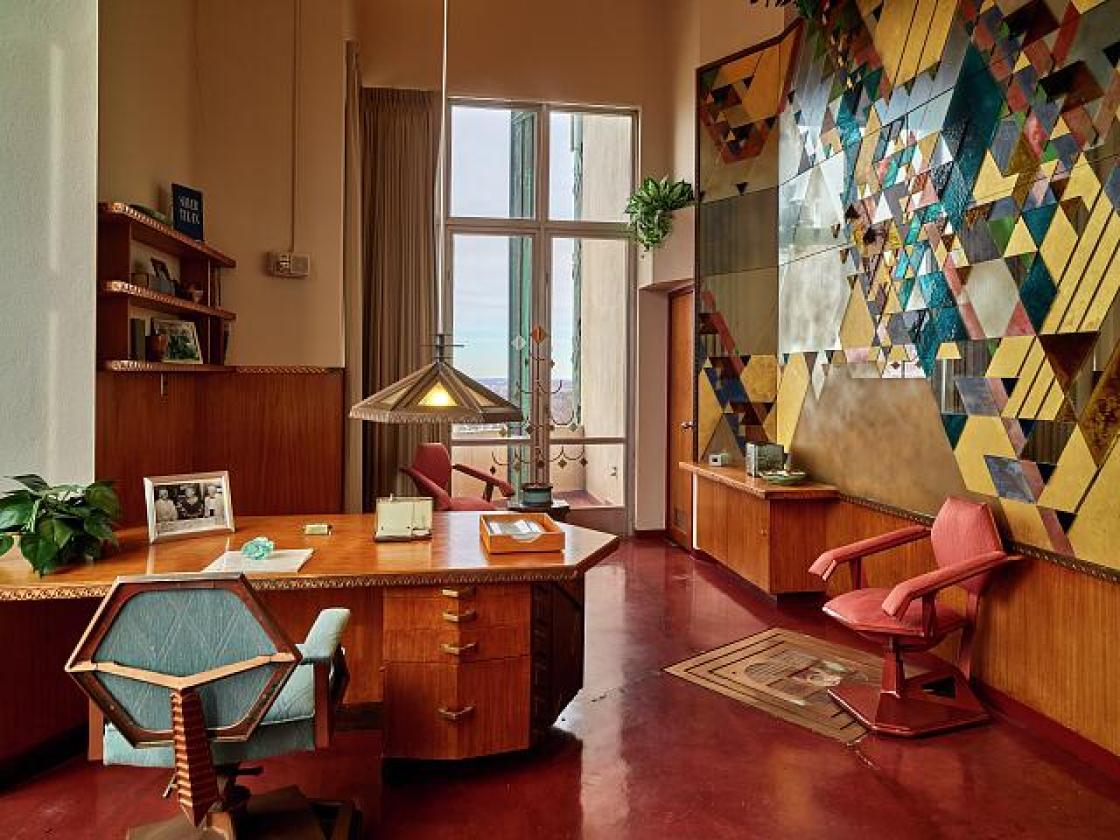 SNOWDAY PLAN
In case of snow or inclement weather, the in-person lecture will be held live online via Zoom. If the in-person option needs to be cancelled, registered attendees will be sent an email by 3:00pm on the day of the lecture. If Cranbrook Schools are closed for the day, the evening in-person option also will be cancelled and attendees will be sent a link to attend the virtual lecture.

Cranbrook Art Museum
39221 Woodward Avenue
Bloomfield Hills, Michigan 48304
For additional information in advance of the lecture, please email center@cranbrook.edu or call the Center at 248.645.3307.
PHOTO CREDITS
Banner Image: A Preserved Apartment, Price Tower, Bartlesville, Oklahoma, 1956; Photography by Carol M. Highsmith, Retrieved from the Library of Congress, https://www.loc.gov/item/2020743495/.
Playroom, Frank Lloyd Wright Home and Studio, Oak Park, Illinois, 1889; Photography by Carol M. Highsmith, between 1980 and 2006, Retrieved from the Library of Congress, https://www.loc.gov/item/2011630455/.
Frank Lloyd Wright, World Telegram & Sun, 1954; Photography by Al Ravenna, Retrieved from the Library of Congress, https://www.loc.gov/item/96514795/.
Water Tower at Taliesin West, Scottsdale, Arizona, 1937; Photography by Carol M. Highsmith, 2018, Retrieved from the Library of Congress, https://www.loc.gov/item/2018703276/.
Darwin D. Martin House, Buffalo, New York, 1903-1905; Photography by Kenneth C. Zirkel, ©2019 Kenneth C. Zirkel, CC Share Alike-4.0.
Hollyhock House (Aline Barnsdall House), Los Angeles, California, 1919-1921; Photography by Codera23, July 2019, CC Share Alike-4.0.
Solomon R. Guggenheim Museum, New York City, New York, 1943-1959; Photography by Matt Olson, July 2006, CC Share Alike-4.0. 
Melvyn and Sara Smith House Exterior, Bloomfield Hills, Michigan, 1946-1950; Photography by James Haefner, June 2013, Courtesy James Haefner.
Fallingwater (Edgar J. and Liliane Kaufmann House), Mill Run, Pennsylvania, 1936-1939; Photography by Jonathan Lin, May 2014, CC Share Alike 4-0.
Kevin Adkisson, September 2021; Photography by Katie Severson, CAA 2D Design 2022, Courtesy Cranbrook Center for Collections and Research.
Detail of Johnson Wax Headquarters, Racine, Wisconsin, 1936-1939; Photography by Carol M. Highsmith, between 1980 and 2006, Retrieved from the Library of Congress, https://www.loc.gov/item/2011631305/.
Executive Office, Price Tower, Bartlesville, Oklahoma, 1956; Photography by Carol M. Highsmith, November 2020, Retrieved from the Library of Congress, https://www.loc.gov/item/2020743503/.