BEHIND-THE-SCENES CAMPUS WALKING TOUR:
Studio Loja Saarinen: The Art and Architecture of Weaving, 1928-1942
Thursday, August 22, 2019 | 1:00pm—3:30pm
Thursday, August 29, 2019 | 1:00pm—3:30pm

Explore the threads of Cranbrook's weaving history!

Tours begin at Cranbrook Art Museum
$35 for adults; $20 for students (includes admission to Cranbrook Art Museum)
Tours are limited to 16 guests

Presented by the Cranbrook Center for Collections and Research
 
Tour Leader:
Kevin Adkisson, Curatorial Associate, Cranbrook Center for Collections and Research, and Curator of Studio Loja Saarinen: The Art and Architecture of Weaving, 1928-1942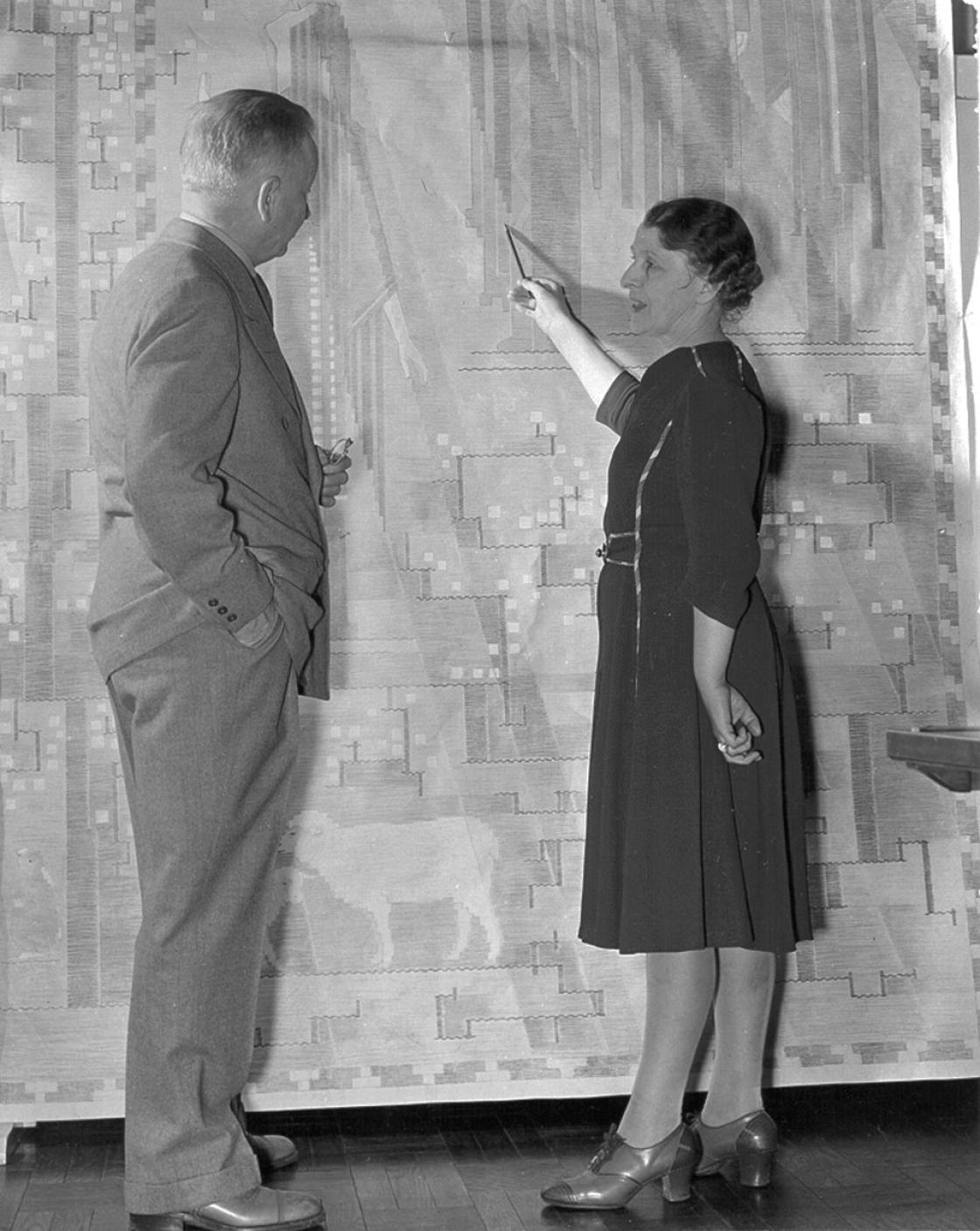 In celebration of Studio Loja Saarinen: The Art and Architecture of Weaving, 1928-1942, this behind-the-scenes tour will delve into the amazing textiles produced at Cranbrook by the Swedish weavers of Studio Loja Saarinen, a commercial weaving studio led by Loja Saarinen. The curator-led tour explores the special exhibition and textiles of Saarinen House, visits Studio Loja Saarinen itself, and concludes with a trip to Kingswood School's impressive Weaving Room and Dining Hall.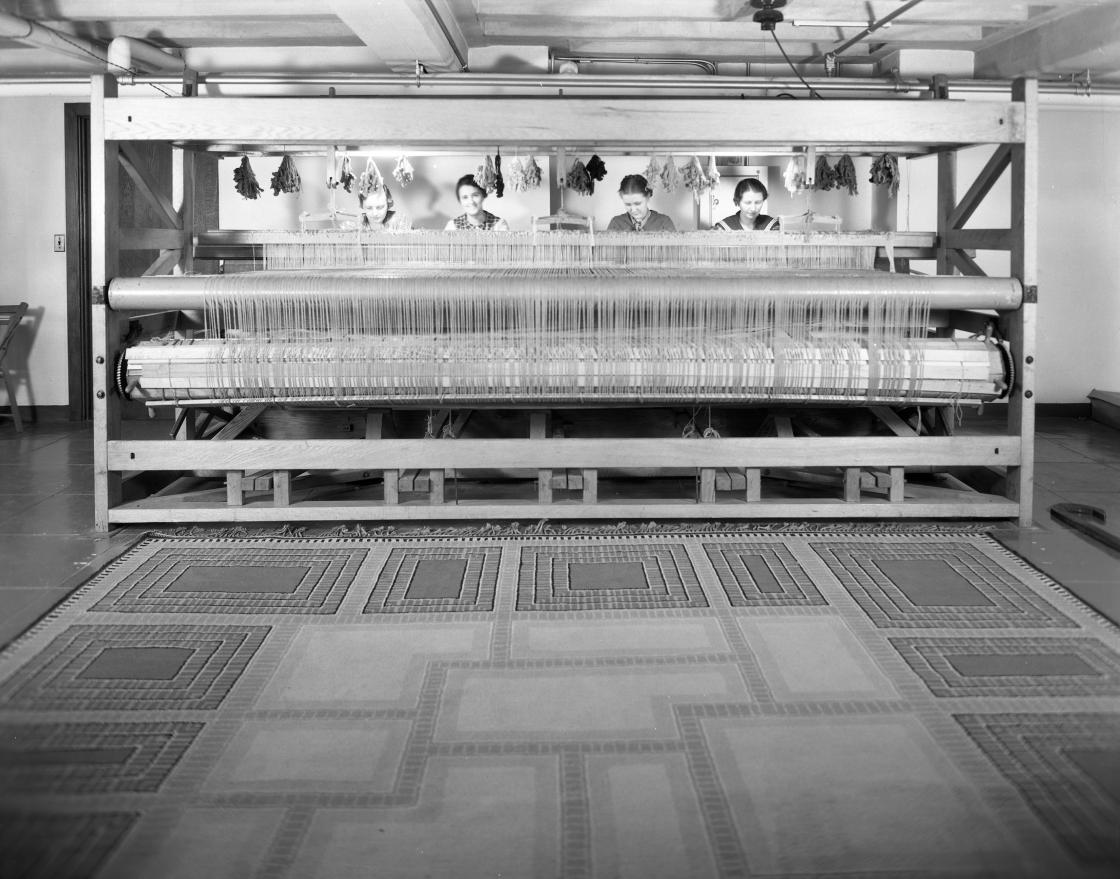 HIGHLIGHTS OF THE TOUR INCLUDE
Saarinen House. Tour the 1930 home designed by the Eliel and Loja Saarinen filled with sumptuous handwoven rugs, tapestries, and window dressings produced by Studio Loja Saarinen. Take an in-depth look at the special Studio Loja Saarinen exhibition, located in the Saarinen House studio, featuring six rarely-displayed rugs and weavings alongside historic images from Cranbrook Archives.

Arts & Crafts Courtyard. This complex of buildings was the first at Cranbrook completed entirely to Eliel Saarinen's designs and home to the Arts & Crafts Studios, commercial ventures established by Cranbrook founder George Booth to sell fine, handcrafted objects. Loja Saarinen opened her weaving studio here in 1928, and remained here, alongside Cranbrook Academy of Art, until closing in 1942.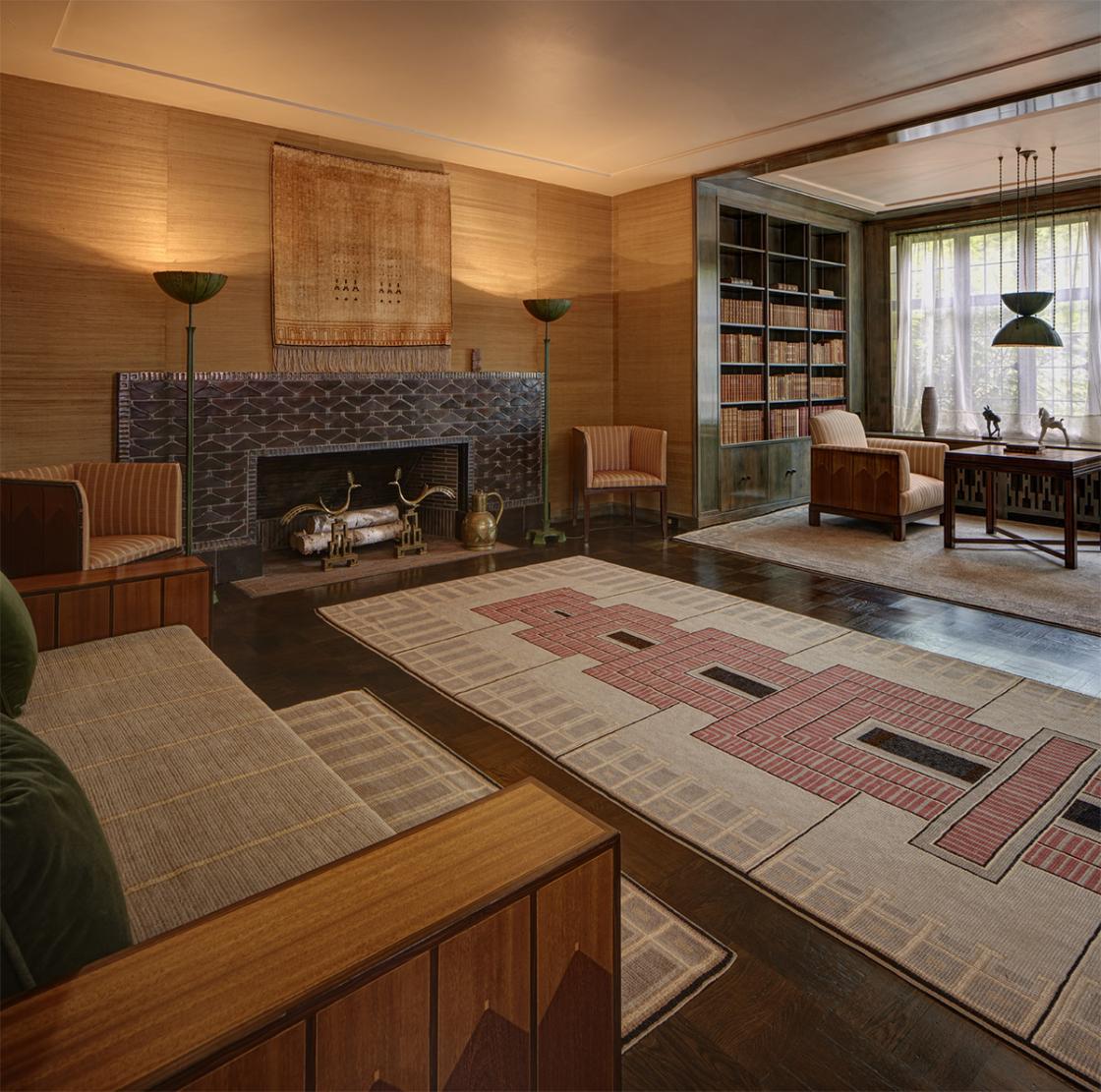 Historic Studio Loja Saarinen. Visit the historic weaving room and showroom of Studio Loja Saarinen, currently the studio of 2D Design Artist-in-Residence Elliot Earls. This vaulted room features custom ceiling paintings by Katherine McEwen depicting eight allegories of weaving set among decorative borders. See the architecture of the room and its current use as a contemporary design studio.
Visitors will board a Cranbrook Schools bus at Cranbrook Art Museum and travel to Cranbrook Kingwood Upper School—Kingswood Campus, an approximately five-minute ride.
Historic Kingswood School for Girls. Considered the Saarinens' American masterpiece, Kingswood opened in 1931 as a complement to Cranbrook School for Boys (Cranbrook Schools became coeducational in 1986). Learn about Loja's textiles as well as Eliel's architecture, son Eero's furniture designs, and daughter Pipsan's decorative schemes. Visit the more than sixty operational looms in the Kingswood Weaving Room, where high schoolers continue to produce work each year. The tour concludes with a close study of the magnificent Festival of the May Queen tapestry, the largest of Loja's weavings at Cranbrook, still hanging in the stunning Kingswood Dining Hall. 
ABOUT STUDIO LOJA SAARINEN: THE ART AND ARCHITECTURE OF WEAVING, 1928-1942
The fifth in a series of interventions in Cranbrook's historic Saarinen House, Studio Loja Saarinen examines the artistic work and legacy of Loja Saarinen. Loja headed the Department of Weaving and Textile Design at Cranbrook Academy of Art while also leading Studio Loja Saarinen, a commercial weaving studio. Begun with a single loom at Cranbrook in October 1928, the enterprise grew to encompass thirty-five looms, three of them master looms twelve feet in width requiring three weavers to operate. Designs by Loja, her husband Eliel, weaver Maja Andersson Wirde, and others were made into quality art fabrics, rugs, and window hangings. Commissions for Cranbrook's institutions provided the bulk of the studio's output, while work was also produced for exhibitions, private residences, churches, and businesses—including rugs and cushions for Frank Lloyd Wright. 
Through textiles on loan from Kingswood School Cultural Properties Collection and Cranbrook Art Museum, as well historic photographs and ephemera from Cranbrook Archives, this exhibition tells the story of Studio Loja Saarinen and showcases the remarkable contributions of the studio toward making Cranbrook a total work of art.
Studio Loja Saarinen: The Art and Architecture of Weaving, 1928-1942 was organized by the Cranbrook Center for Collections and Research and curated by Kevin Adkisson, the Center's 2016-2019 Collections Fellow and current Curatorial Associate. The exhibition is sponsored, in part, by Jeanne Graham through the Clannad Foundation. The Cranbrook Center for Collections and Research, in partnership with Cranbrook Art Museum, is responsible for stewarding the collections of Saarinen House and opening its doors to visitors from around the world. The Center also oversees the Cultural Properties collections of Cranbrook Educational Community, including those of Kingswood School.

ADDITIONAL INFORMATION
The tour will begin at the admissions desk of Cranbrook Art Museum, which is located at 39221 Woodward Avenue in Bloomfield Hills, Michigan. Free parking is available in the Art Museum's parking lot on the east side of the Art Museum. This Behind-the-Scenes tour will include walking outdoors between campus buildings and multiple sets of stairs, as well as a short ride to Cranbrook Kingswood Upper School—Kingswood Campus.
Advance registration is required as participation is limited. Tickets are non-refundable (but may be transferred to another participant). For more information, please contact the Cranbrook Center for Collections and Research. Our Administrative Assistant, Alissa Seelmann-Rutkofske, may be reached at 248.645.3307 (Tuesday through Friday, 9:00am – 5:00pm).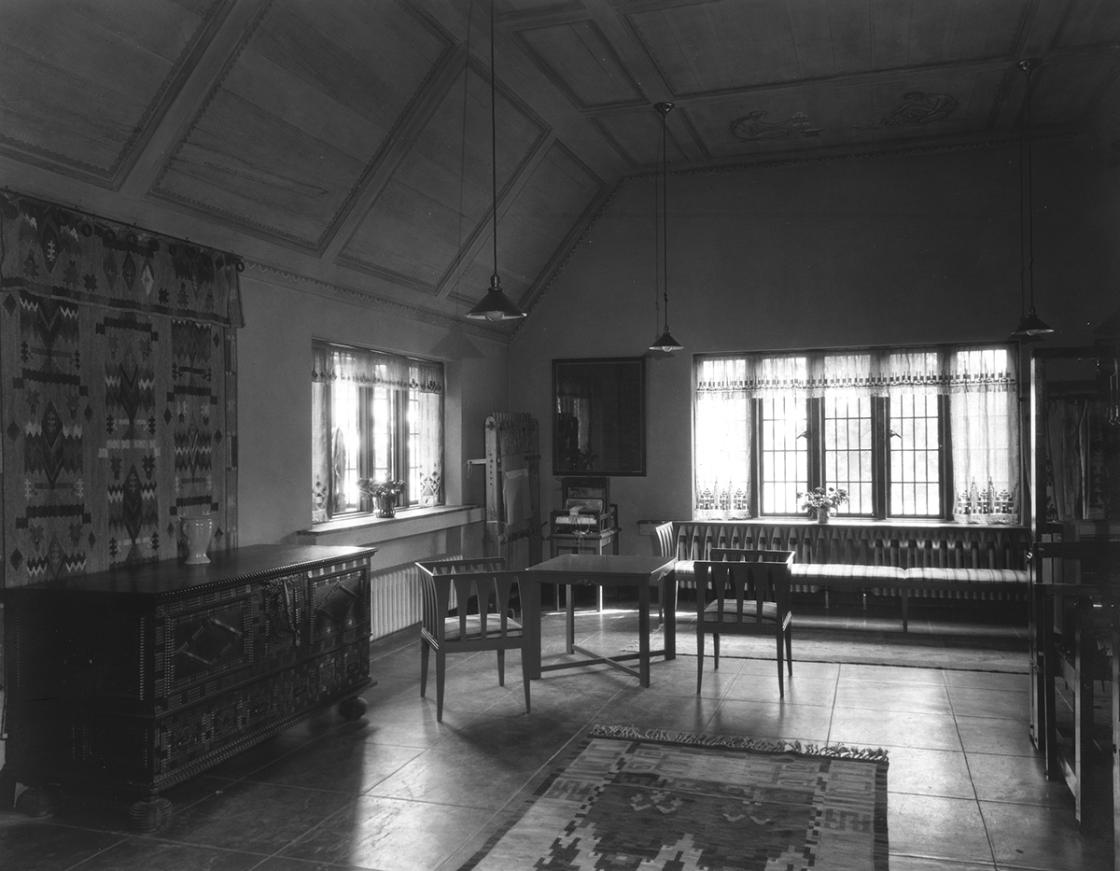 PHOTO CREDIT (FROM TOP TO BOTTOM):

Cranbrook Academy of Art Rug No. 14, 1929. Studio Loja Saarinen, Maja Andersson Wirde (designer),  Lilian Holm (weaver). Wool weft; linen warp, 55 x 137 in, CAM 1955.2. Courtesy of Cranbrook Art Museum.
 
Loja Saarinen showing Eliel Saarinen a cartoon of their tapestry, The Sermon on the Mount, April 1941. Betty Truxell, photographer. Courtesy of Cranbrook Archives.
 
Studio Loja Saarinen weavers Elizabeth Edmark, Marie Bexell, Peggy Broberg, and Gerda Nyberg at a twelve foot loom, c. 1931. Copyright Cranbrook Archives.
 
Saarinen House Living Room and Kingswood School Dining Hall, 2015. James Haefner, photographer. Courtesy of Cranbrook Center for Collections and Research.

Studio Loja Saarinen Weaving Room, 1930. Bouquets by Annie Frykolm (left), Cranbrook Rug No. 14 by Maja Andersson Wirde (floor). Copyright Cranbrook Archives.