Anna Mrdeza
Director of Development
Cranbrook Center for Collections and Research
248.645.3215
AMrdeza@cranbrook.edu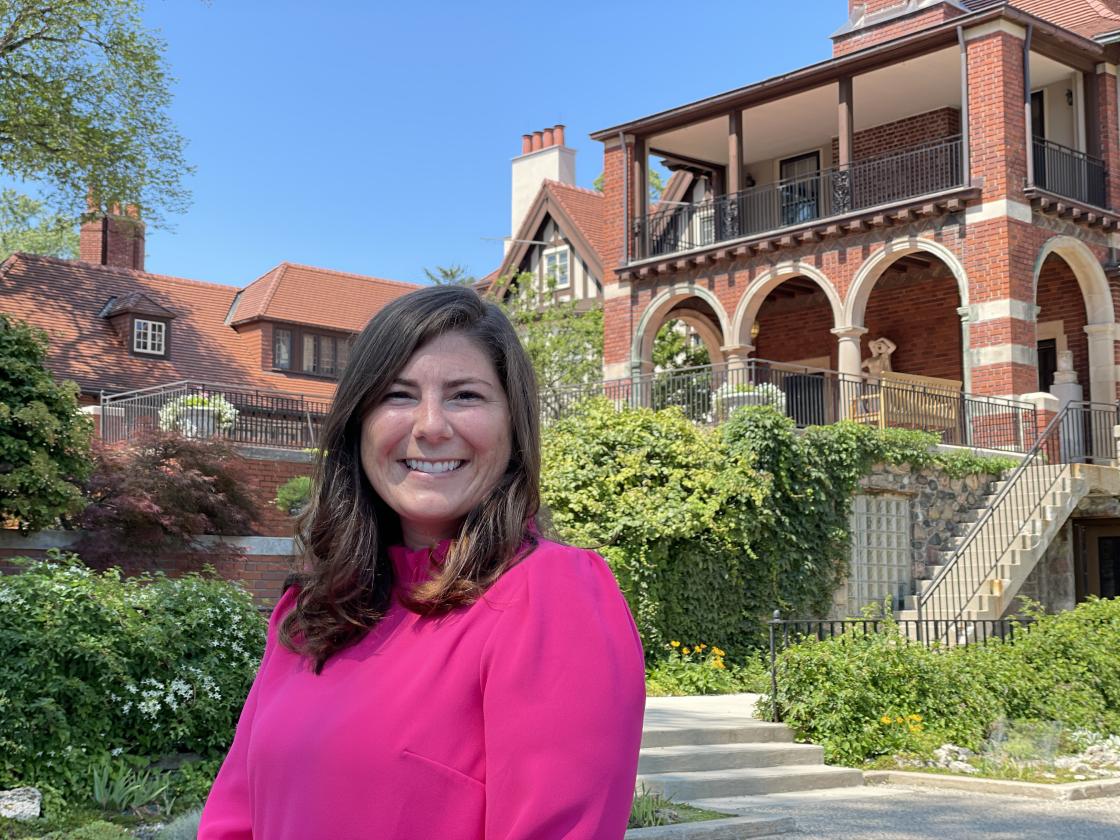 Anna Mrdeza joined the Cranbrook Educational Community Office of Advancement in February 2020 and started as the Director of Development for Cranbrook Center for Collections and Research in September 2021.  As the Director of Development, she is responsible for developing and implementing the Center's fundraising program. Anna earned her MA in College Student Personnel from Bowling Green State University and her BA in Communication with a minor in Human Resource Development from Oakland University. Before coming to Cranbrook, Anna worked in higher education, serving several universities, including Oakland University, Ohio State University, Bowling Green State University, and Florida State University. She has professional experience working in the functional areas of Advancement, Admissions, Academic Advising, Human Resources, and Residence Life.
PHOTO CREDITS
Header photograph by P.D. Rearick, CAA'10
Anna Mrdeza outside Cranbrook House, August 2021. Photograph by Kevin Adkisson, Cranbrook Center for Collections and Research.