Nina Blomfield
2021-2023 Decorative Arts Trust Marie Zimmermann Collections Fellow
Cranbrook Center for Collections and Research
248.645.3581
NBlomfield@cranbrook.edu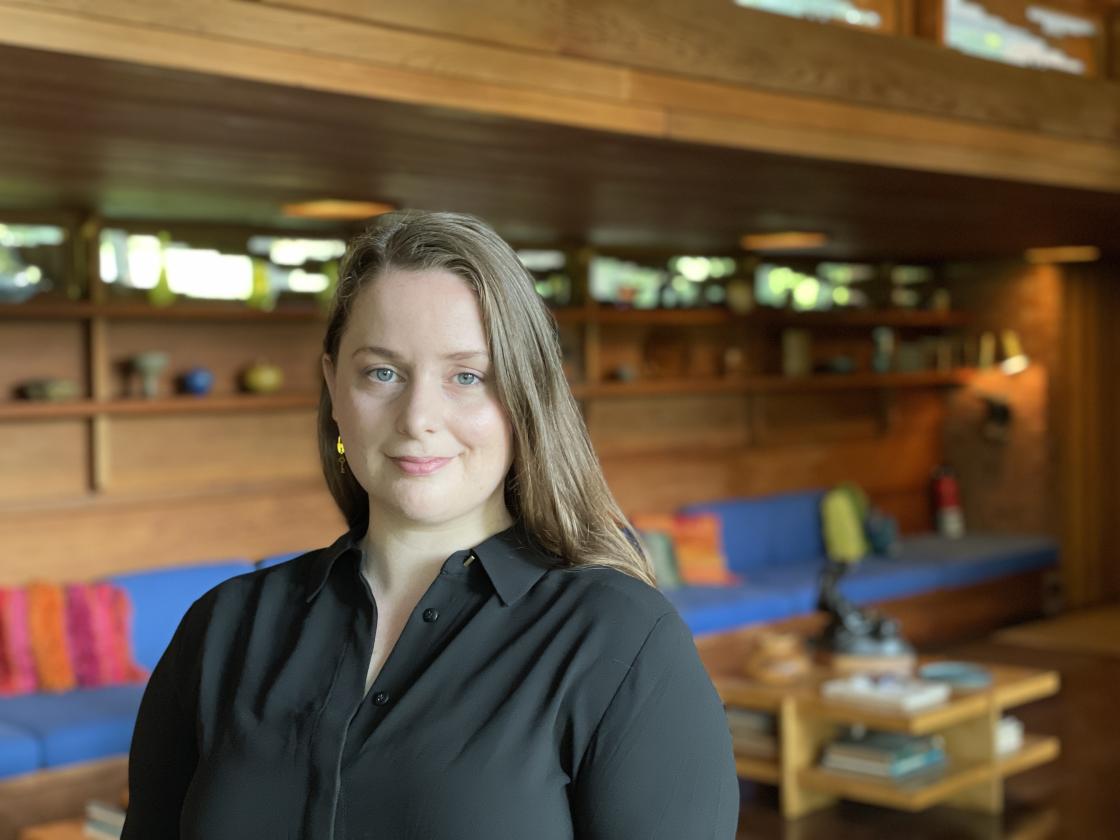 Nina Blomfield is the Center's Decorative Arts Trust Marie Zimmermann Collections Fellow. She assists with the care and interpretation of Cranbrook's Cultural Properties and is researching the Frank Lloyd Wright-designed Smith House and its rich collection of twentieth-century decorative arts.
Nina received her BA from Victoria University of Wellington, New Zealand, and earned her MA in History of Art at Bryn Mawr College, Pennsylvania, where her thesis focused on the use of Japanese decorative arts by middle-class American women. She is currently completing a PhD at Bryn Mawr that examines the material culture of domestic space and the global origins of Victorian home decorating. Nina has worked at the National Library of New Zealand's Alexander Turnbull Library and has held graduate internships in the American Wing of the Metropolitan Museum of Art and in Bryn Mawr College's Special Collections, where she curated the exhibition "All-Over Design": Lockwood de Forest between Ahmedabad and Bryn Mawr.
PHOTO CREDITS
Header Photograph by P.D. Rearick, CAA'10
Nina Blomfield in Smith House by Kevin Adkisson, Cranbrook Center for Collections and Research