Sunday, April 8th

3:00pm

-

4:30pm
Cranbrook Schools Performing Arts Center
550 Lone Pine Road
Bloomfield Hills
,
MI
48304
Second Annual Center Bauder Lecture
CRANBROOK CENTER FOR COLLECTIONS AND RESEARCH PRESENTS

Unpacking Frank Lloyd Wright's Archive and Career: From Taliesin to Detroit and New York

Lecture and Conversation with Architectural Historian and Curator Barry Bergdoll

The Lecture will be followed by a Reception and Book Signing in Page Hall Common Room

Admission is Free 
Advance registration is closed. We will reserve seating for guests who registered in advance until 2:30pm on the day of the event. Limited seating may be available after 2:30pm, at which time seating will be filled on a first-come, first-served basis, regardless of registration.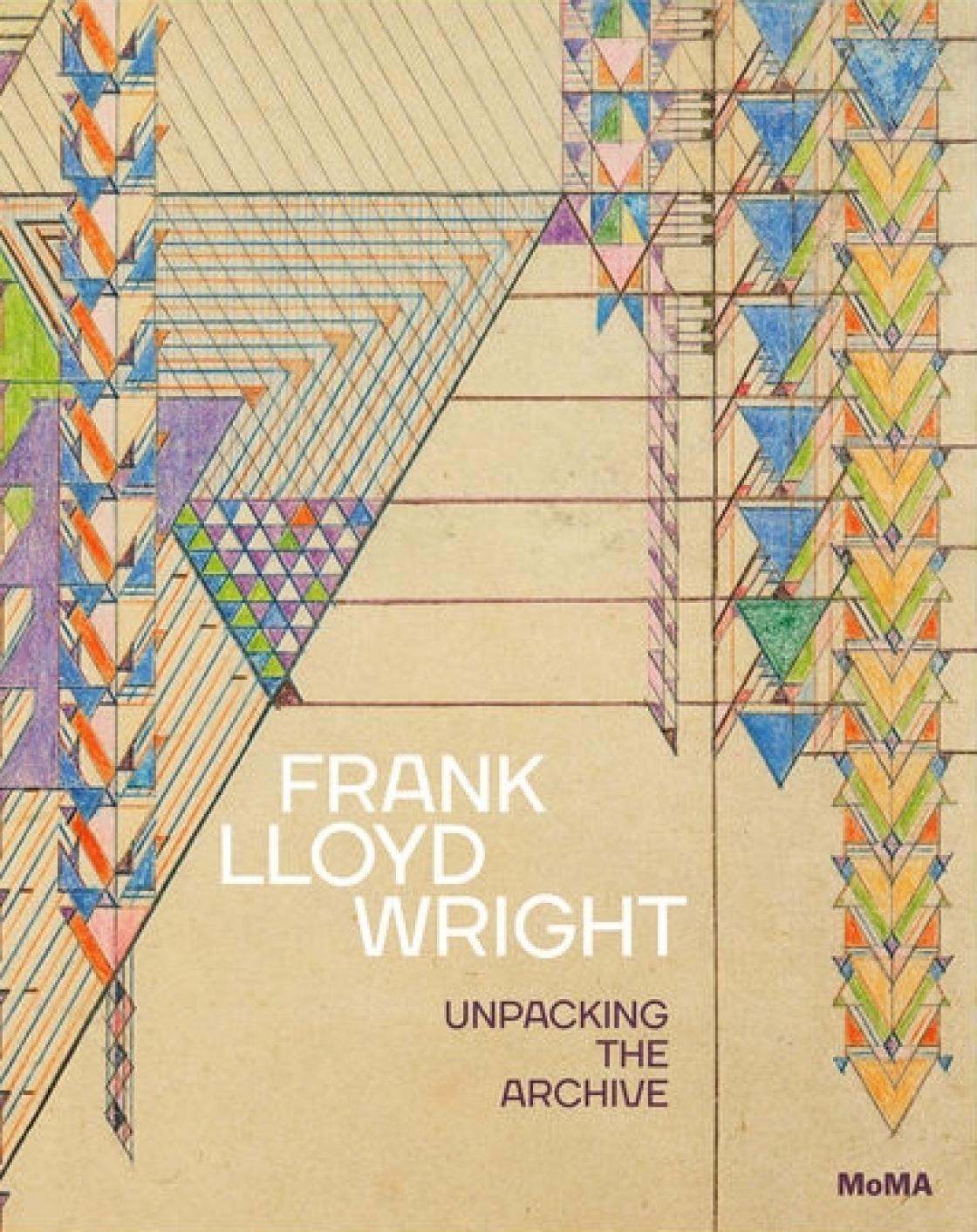 In 2017, New York's Museum of Modern Art (MoMA), presented Frank Lloyd Wright at 150: Unpacking the Archive, a landmark exhibition that critically engaged the multifaceted practice of one of the most prolific and renowned architects of the twentieth century. Curated by Barry Bergdoll with Jennifer Gray, the exhibition not only marked the 150th anniversary of the American architect's birth on June 8, 1867, but also publicly announced the transfer of Wright's massive archive from the Frank Lloyd Wright Foundation at Taliesin in Scottsdale, Arizona, to New York City. The archive—which includes about 23,000 architectural drawings, 40 models, 44,000 photographs, 600 manuscripts, and 300,000 pieces of correspondence—now is stewarded through a partnership between MoMA and Columbia University's Avery Architectural & Fine Arts Library.

Join Columbia University professor of architectural history and MoMA curator Barry Bergdoll as he tells the story of Frank Lloyd Wright's career and the successful transfer of the archive from Taliesin to New York. Along the way, Bergdoll will discuss Wright's work in Detroit and Bloomfield Hills, including the Smith House, a Usonian house that Wright designed in the late 1940s for Sara and Melvyn Smith.

The 2018 Bauder Lecture celebrates the recent gift of the Smith House to Cranbrook, which the Cranbrook Center for Collections and Research will operate as an educational resource for regional, national, and international audiences. Located less than a mile from Cranbrook, the Smith House is a gift of The Towbes Foundation in Santa Barbara, California. Anne Smith Towbes, a 1965 graduate of Kingswood School, whose family has long associations with the house, will be honored at the Center's upcoming fundraiser, A House Party, in June 2018.

Following his lecture, Barry Bergdoll will be available to sign copies of the exhibition catalog Frank Lloyd Wright: Unpacking the Archive. Advance copies may be purchased for $65 by calling the Center at 248.645.3307 and picked up at the Center's office in Cranbrook House or at the reception in Page Hall Common Room immediately following Bergdoll's lecture.
ABOUT THE BAUDER LECTURE SERIES
This is the second lecture in the Center's Lillian and Donald Bauder Lecture Series. Established in 2016 through a generous gift from Cranbrook President Emeritus Dr. Lillian Bauder, this endowed lecture series allows the Center to bring to campus speakers of national significance whose work intersects with the history of Cranbrook and its legacy for future generations. The inaugural Bauder Lecture in April 2017 brought to Cranbrook author David Sax for a conversation about his book The Revenge of Analog: Real Things and Why They Matter (2016).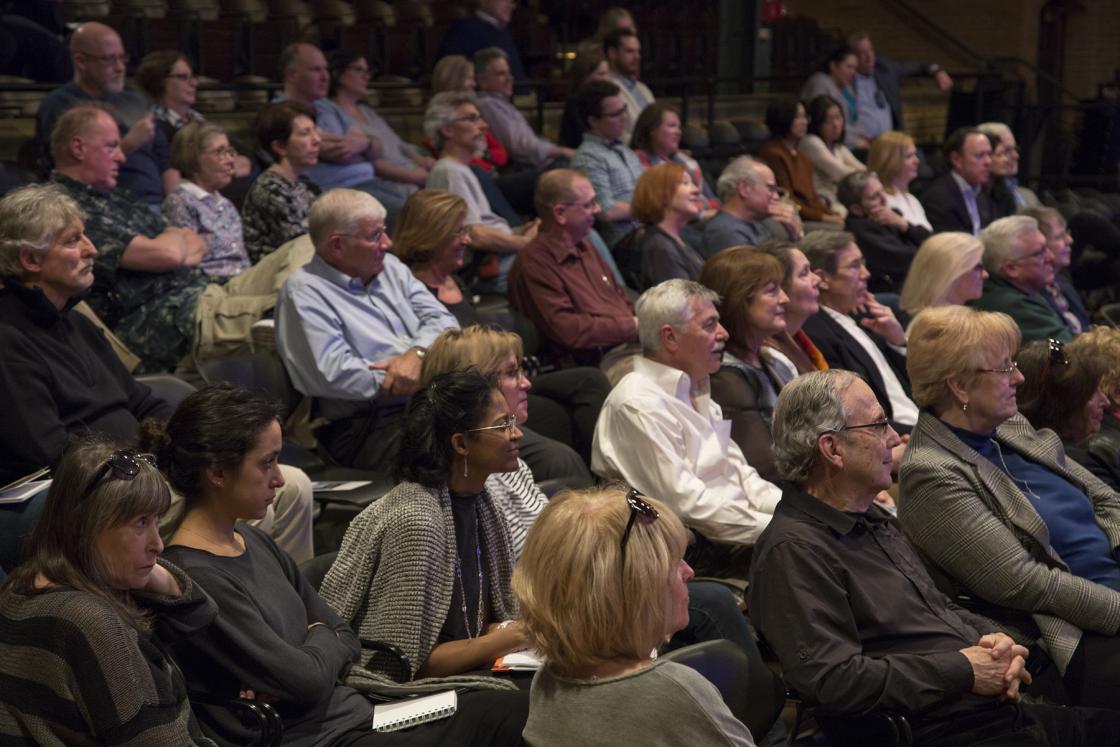 A visionary leader, Dr. Bauder served as Cranbrook's President and Chief Executive Officer from 1983 to 1996, a period during which she not only developed Cranbrook's first community-wide strategic plans but also created a master plan that ultimately led to the building of the Vlasic Early Childhood Center, the Williams Natatorium, the Academy of Art's New Studios Building, and the expansion of the Institute of Science. In 1996, Dr. Bauder became Vice President of Masco Corporation, a position she held until she retired in 2007. A 2014 recipient of Cranbrook's prestigious Founders Award, Dr. Bauder and her husband Donald Bauder now reside in Columbia, Maryland.
ABOUT THE SPEAKER
Dr. Barry Bergdoll is the former Philip Johnson Chief Curator of Architecture and Design at The Museum of Modern Art, New York (2007 – 2013) where he continues to curate exhibitions, including, Frank Lloyd Wright at 150: Unpacking the Archive. He is a professor of modern architectural history at Columbia University and holds the Meyer Shapiro Chair in the Department of Art History and Archaeology. Bergdoll holds a B.A. from Columbia University, an M.A. from King's College, Cambridge, and a Ph.D. from Columbia. His broad interests center on modern architectural history with a particular emphasis on France and Germany since 1800.

Bergdoll has organized, curated, and consulted on many groundbreaking exhibitions of 19th- and 20th-century architecture, including Home Delivery: Fabricating the Modern Dwelling at MoMA (2008); Lost Vanguard: Soviet Modernist Architecture, 1922–32 at MoMA (2007); Mies in Berlin at MoMA (2001), with Terence Riley; Breuer in Minnesota at the Minneapolis Institute of Arts (2002); Les Vaudoyer: Une Dynastie d'Architectes at the Musée D'Orsay, Paris (1991); and Ste. Geneviève/Pantheon; Symbol of Revolutions, at the Canadian Centre for Architecture, Montreal (1989).

Bergdoll is the author or editor of numerous publications, including Mies in Berlin, with Terence Riley (winner of the 2002 Philip Johnson Award of the Society of Architectural Historians); Karl Friedrich Schinkel: An Architecture for Prussia (1994), winner of the AIA Book Award in 1995; Léon Vaudoyer: Historicism in the Age of Industry (1994); and European Architecture 1750–1890 (2000), in the Oxford History of Art series. He edited Fragments: Architecture and the Unfinished with Werner Oechslin (2006). Bergdoll served as president of the Society of Architectural Historians from 2006 to 2008.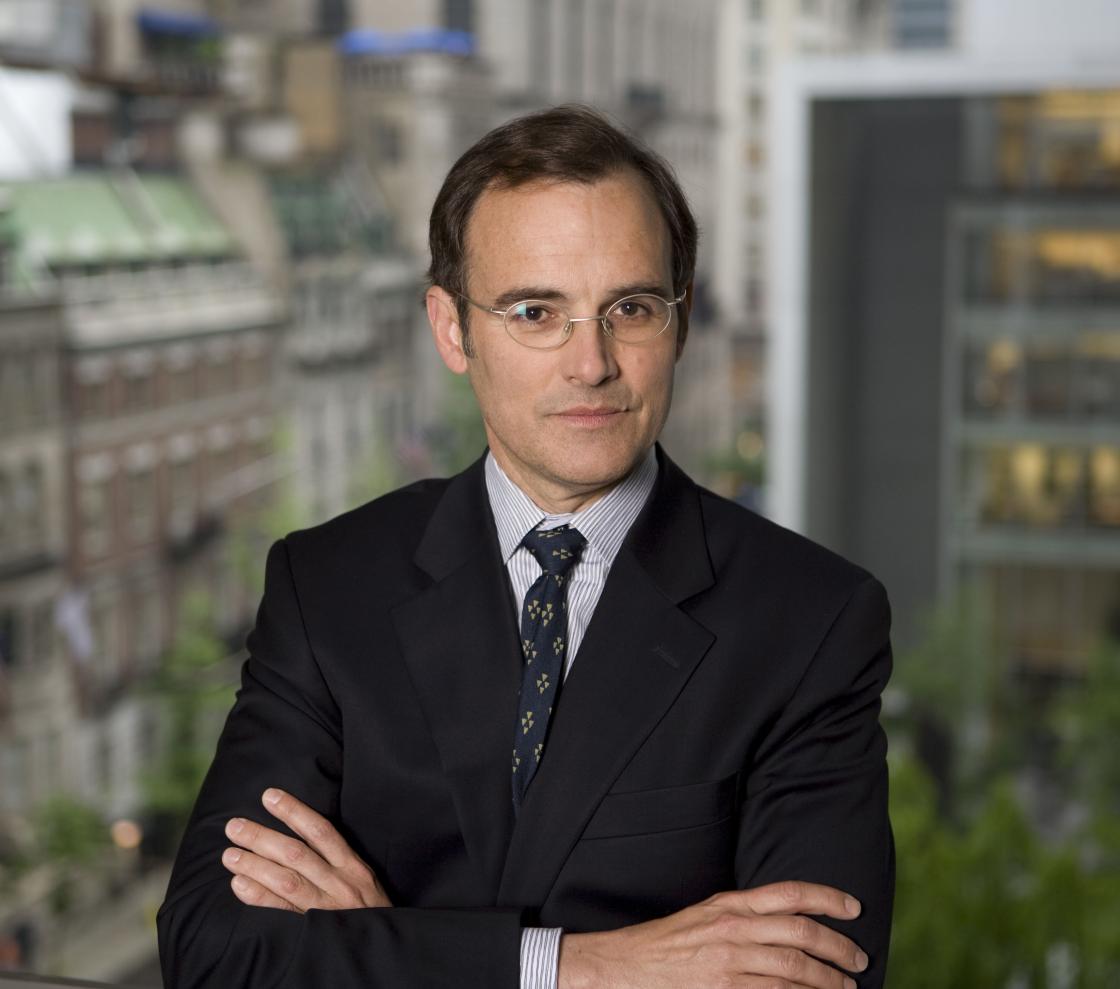 ADDITIONAL INFORMATION
The Cranbrook Schools Performing Arts Center (PAC) and its adjacent parking lot is located at 550 Lone Pine Road at the northeast corner of Orchard Ridge Road. The Reception and Book Signing will take place in the Page Hall Common Room, a short walk from the PAC in the middle of the Cranbrook Campus Quadrangle. Admission is free but reservations are required.

For more information, including details about accessible access to Page Hall, please contact the Center for Collections and Research at 248.645.3307.
PHOTO CREDITS (FROM TOP TO BOTTOM)
Frank Lloyd Wright Smith House photography by James Haefner. Courtesy of Cranbrook Center for Collections and Research. 

Frank Lloyd Wright: Unpacking the Archive book cover photograph courtesy of the Museum of Modern Art. 

Bauder Lecture 2017. Photography by P.D. Rearick, CAA '11. 

Dr. Barry Bergdoll photography by Robin Holland. Courtesy of the Museum of Modern Art.